YSL LIBRE Eau de Parfum Intense
I'm declaring 2020 the year of fragrance because I've either bought or obtained (through PR) more scents this year than in recent memory.
In some strange way, I blame covid for this because scents have been my way of differentiating all of the days spent in lockdown and adding a bit more excitement to my day.
Between candles, perfumes, essential oils, incense, and room sprays, it's safe to say that I've probably bought as many fragrances this year as I have house plants. So basically, a lot.
The latest addition to my collection is YSL LIBRE Eau de Parfum Intense.
It's the second release from Libre and as the name implies, is more intense and sultry.
YSL LIBRE Eau de Parfum Intense is a warm floral scent with notes of Lavender Essence, Orchid Accord, Vanilla.
Different from the original YSL Libre, YSL LIBRE Eau de Parfum Intense is floral, creamy, spicy with a slight smokiness. 
"The captivating, sensual scent of orchid burns through the melting floral heart of LIBRE Intense, matching the honeyed facets of burnt orange blossom, smooth vanilla, and glowing amber accord built around grisalva—a classic ambergris note."
If you're like me and you love a warm and spicy scent this time of year, make sure to check out YSL LIBRE Eau de Parfum Intense. 
It's perfect for date night or if you're just the kind of person who loves to switch up their scents every season.
FRAGRANCE TIP: When my favorite scents aren't available in a candle, I'll spray the fragrance around the room or on my curtains. It helps me enjoy the scent in a different way that brings me joy.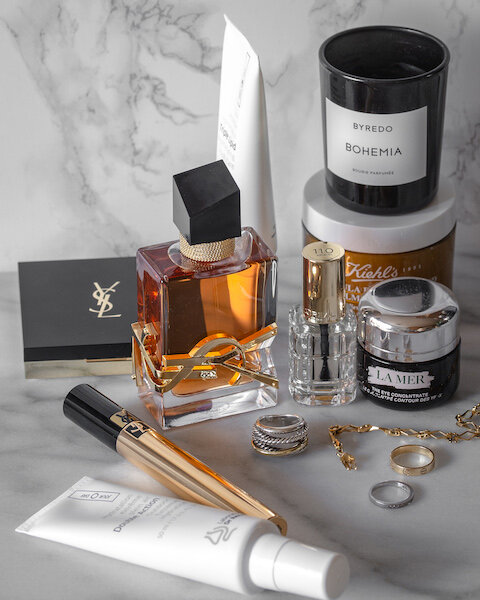 ---
---
---
LATEST VIDEOS FROM WOAHSTYLE
---
---
LATEST VIDEOS FROM LIPSICK.ME
Thanks for reading
too chic and cute
post. xoxo.