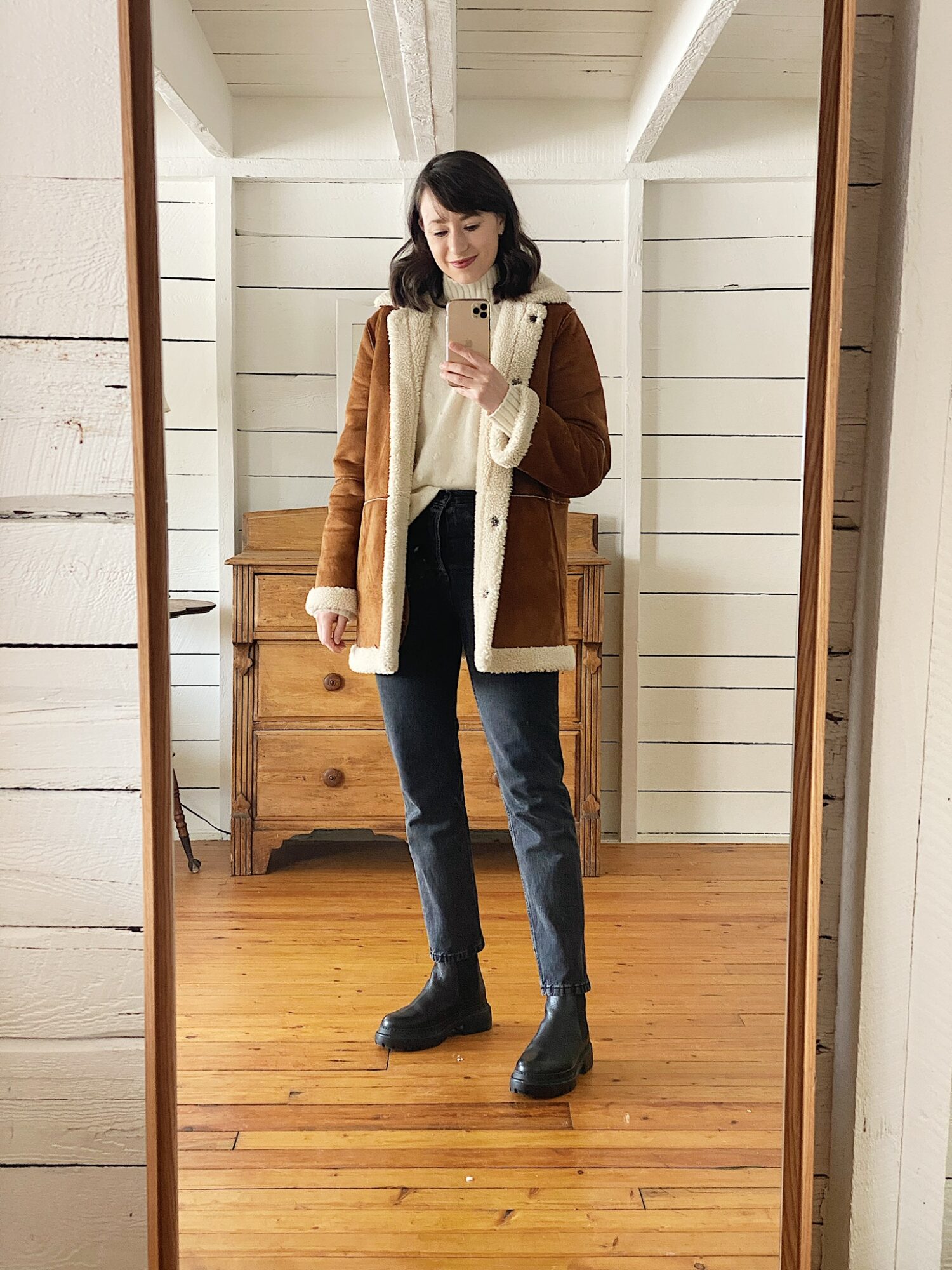 After waking up to what was *hopefully* the last fresh snow of the season on Sunday, I decided that was the sign I needed to post this final cold weather look.

I've loved this sherpa coat ever since we moved to the lake, especially for walks in the woods with Dobby. It will always hold memories of his snooping around the rocks and roots of fallen trees. I'd watch him scritch up the dirt and take in all the smells the breeze would carry past his nose. Hearing the soft crunch and snaps of dried leaves and twigs under his paws always assuring he was close behind me.

I know how much he'd have enjoyed waking up to fresh snow and stuffing his snoot into any tracks it had trapped overnight. Sometimes our clothes are home to so much more than we give them credit for and this coat holds a few treasures indeed.
FAUX SHEARLING COAT: old | VELVET | Similar option here (with a waitlist) and I love this one in a lighter taupe.
ALPACA POM POM SWEATER: ivory sold out | EVERLANE | pr product | Linked to same sweater in other colours (on sale!)
90'S CHEEKY JEANS: washed black | EVERLANE | True to size. | I'm working on a comparison between the regular and curvy version.
CORTINA BOOTS: Shearling lined, unlined here. | Maguire | True to size. | Women-owned Canadian brand! | Waitlist open for Fall '22 restock.

Turn on your JavaScript to view content
Thanks for reading
chic cute fashion
post. xoxo.