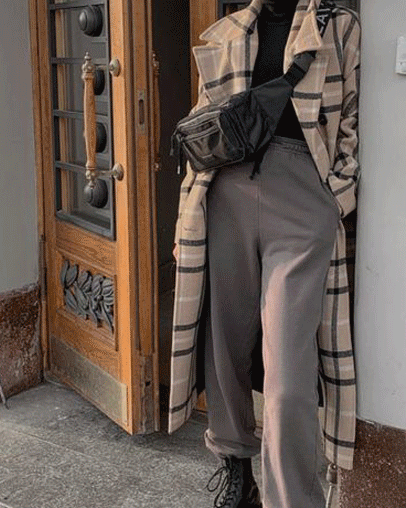 Each season we're too wrapped into in buying the hottest trend but it's time we put on the brakes on this type of spending and focus more on building a wardrobe that consists of classic pieces we'll reach for year after year. 
Plant Earth depends on us making wiser choices and being less wasteful overall. 
While you might be wearing the same coat each fall, it doesn't mean you have to style it the same way each season. 
STYLE TIP: Keep it fresh.
Think about different ways to style and accessories your favorite pieces and teach yourself how to get excited about the items you already own. 
Jump onto Pinterest or Instagram and get inspired.
SHOPPING TIP: make sure to buy quality over quantity. Pay attention to seams, stitching, fabric quality, and fit. 
In this post, you'll find some timeless classics that can be worn for years to come. 
Whether you're wearing a suit with white dad sneakers or sweatpants with a classic wool coat, there are so many ways of styling your existing wardrobe in a way that always feels fresh and new. 
I hope you enjoy the looks I've pulled for this post. I know I'll be copying a few of these myself.
---
THE PLAID COAT
Plaid for fall is as iconic as florals in the springtime. I love the idea of camel/ neutral toned plaid wool coat that can be paired with sweat pants and a bad ass combat boot like the outfit here.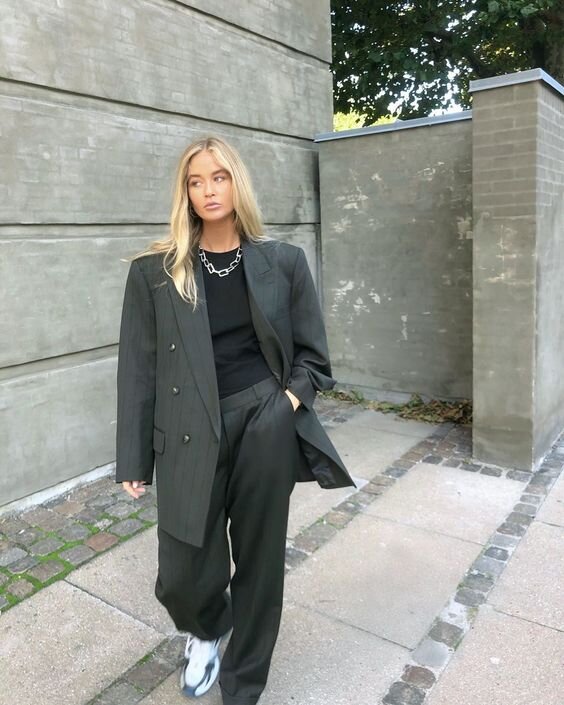 THE SUIT
There's nothing more appealing than a woman in a suit. I especially love how they're being styled these days with a simple t-shirt and a pair of dad sneakers for a more casual look.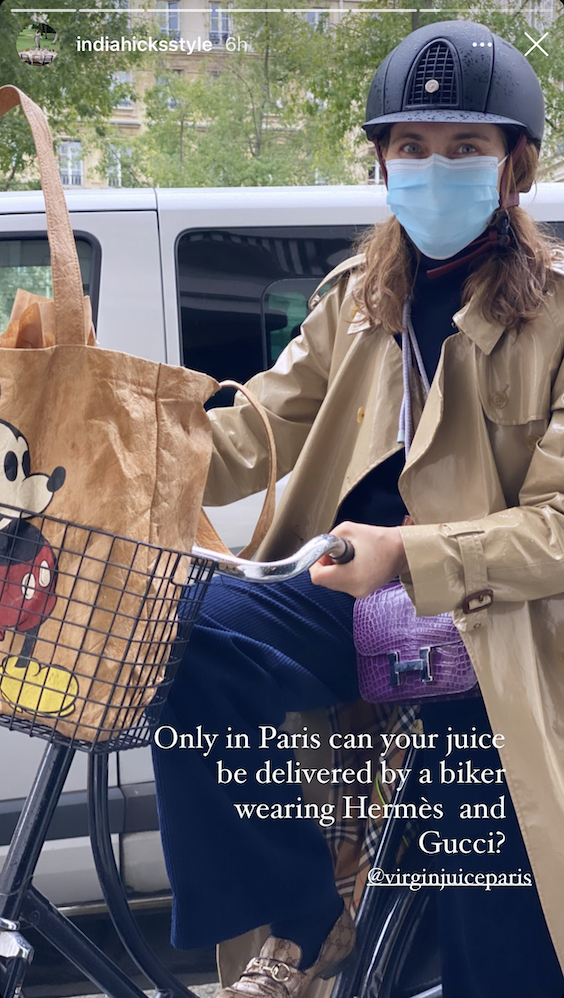 THE TRENCH COAT
Not just for spring, the trench can be worn all year round. I love how this one is in a laminated glossy finish. Perfect for rainy days.
THE KNIT
Invest in knitwear that will last you years by opting for natural fabrics such as wool, cashmere or cotton. I love how this person styled her grey knit with a baseball cap and New Balance sneakers.
THE CROPPED JEANS
Another piece that can be worn spring or fall are the cropped jeans. During the fall season, cropped hemlines are excellent for showing off ankle boots are classic Converse sneakers.
THE BAG
Everyone needs a good bag and with designer prices increasing each season, there's no better time to invest in a beautiful leather purse. My favourites are my Loewe, a Spanish fashion house who's luxury goods have sky rocketed in the last year alone. Considering buying pre-loved to save some coin.
Disclaimer: This post contains affiliate links. If you choose to buy something, I will get a small commission from the sale. This doesn't impact the price you pay. Affiliate links are just another way to monetize my blog.

Photos via Pinterest.com
---
SHOP MY CURRENT FAVES
---
---
LATEST VIDEOS FROM WOAHSTYLE
---
---
LATEST VIDEOS FROM LIPSICK.ME
Thanks for reading
too chic and cute
post. xoxo.