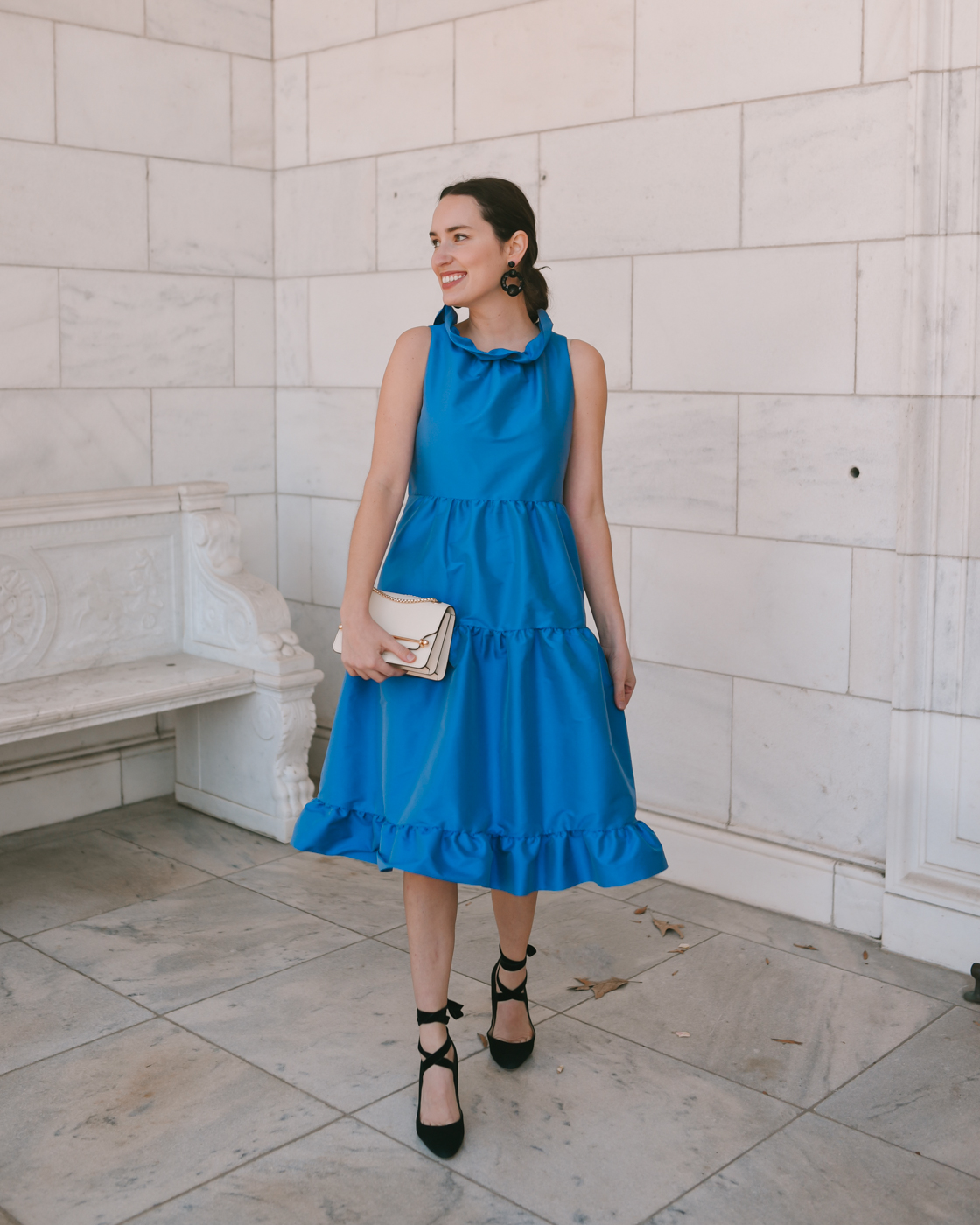 Slipping on this satin Sara Campbell dress was like stepping out of the rabbit hole into Wonderland a la Alice. All I need is to make a reservation for afternoon tea at The Peabody and I'm set!
It's so easy for me to fall into a rut of jeans, sweaters, coats and cardigans come January. When it's cold outside, I tend to dress down no matter the occasion. I have quite a few festive things planned in the next several weeks and I'll be striving to have more fun with my fashion – whatever the weather.
Oh and a tea party is definitely one of those plans. I'm using my birthday as an excuse to get the girls together for afternoon tea at Chez Phillipe. It's been on my Memphis bucket list since moving back and I simply can not wait to dress up & snack on scones!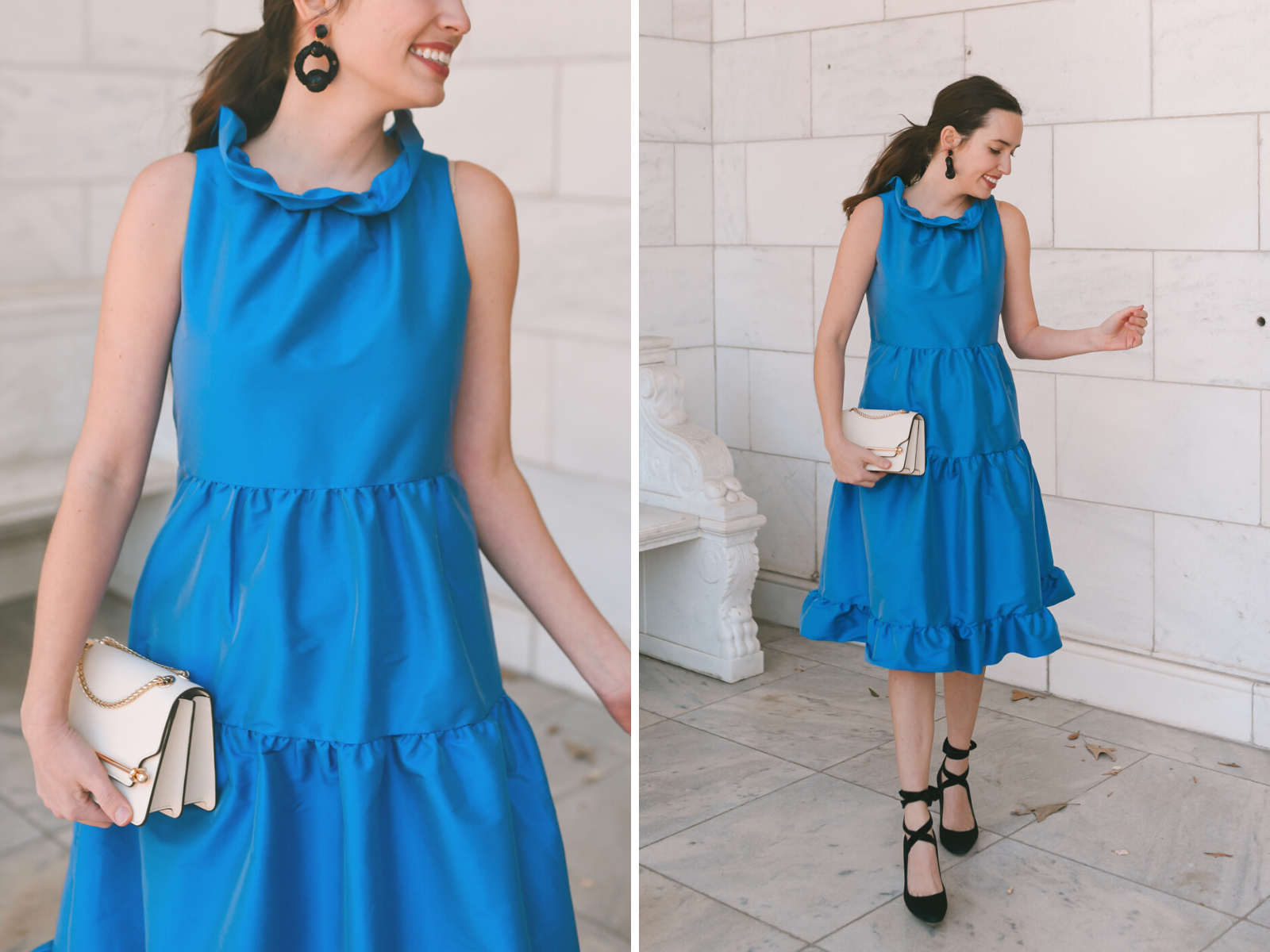 A Spin on Grandmillennial Style
I'll be twirling at our tea party in the "Ivy Dress" by Sara Campbell. I picked this gorgeous Sara Campbell dress up at their Charleston boutique – which just so happened to be a few steps away from our hotel on King Street.
Sara Campbell's collection of dresses are timeless, withstanding trends and can be re-styled season after season. They say preppy is making a comeback (did it ever go away!?) I feel like this collection falls right in line with the "grandmilennial" aesthetic that is ever so popular on Instagram these days.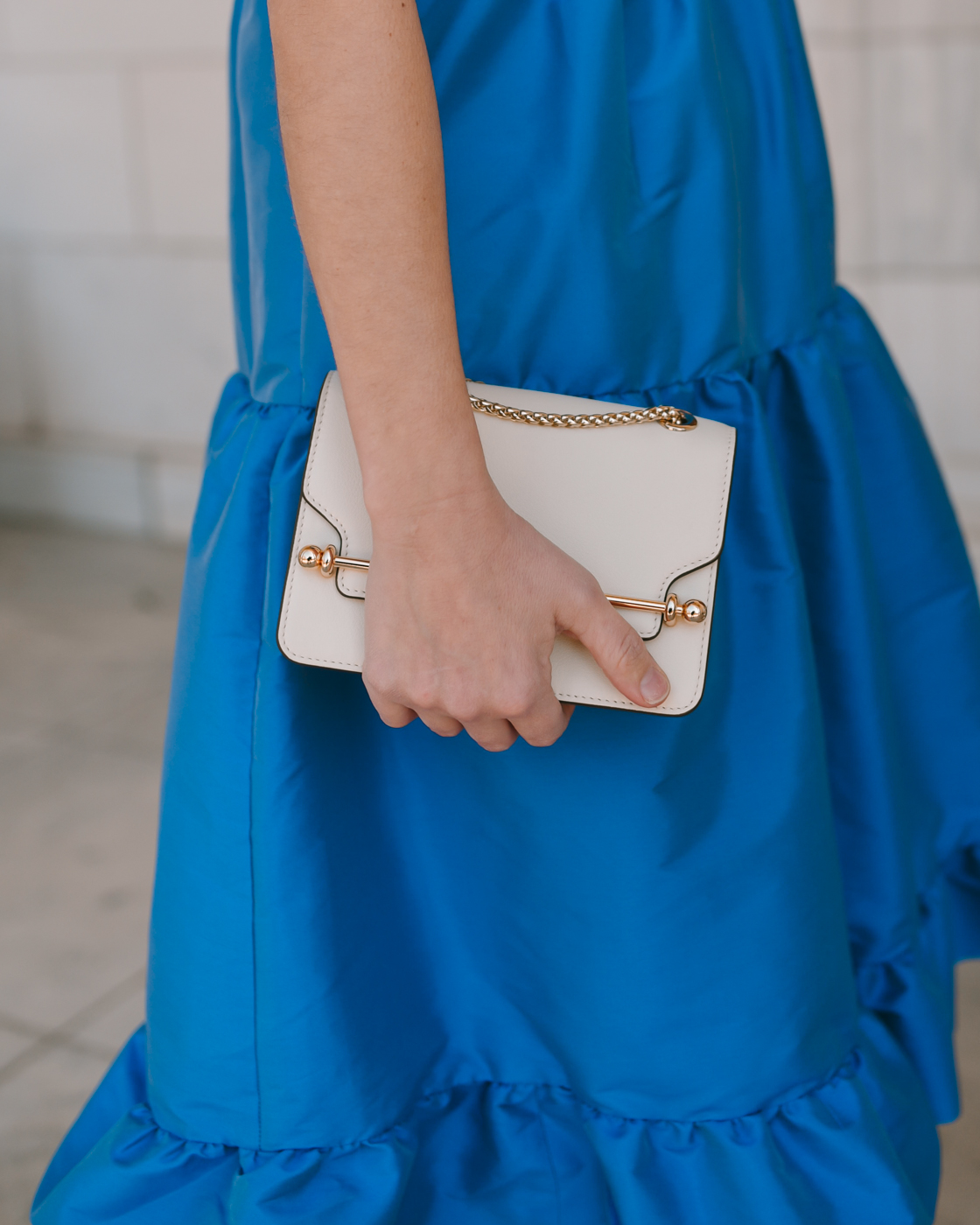 Turn on your JavaScript to view content
This Strathberry clutch also doubles as a crossbody and has become my go-to bag for fancier occasions these last few weeks. This is the East/West Mini and it comes in several different colors.
I was first introduced to this Scottish-based brand when I saw Meghan Markle sporting this same bag in green. The Duchess of Kate is even a fan herself! (Which in turns makes me an even bigger fangirl of the brand, naturally.)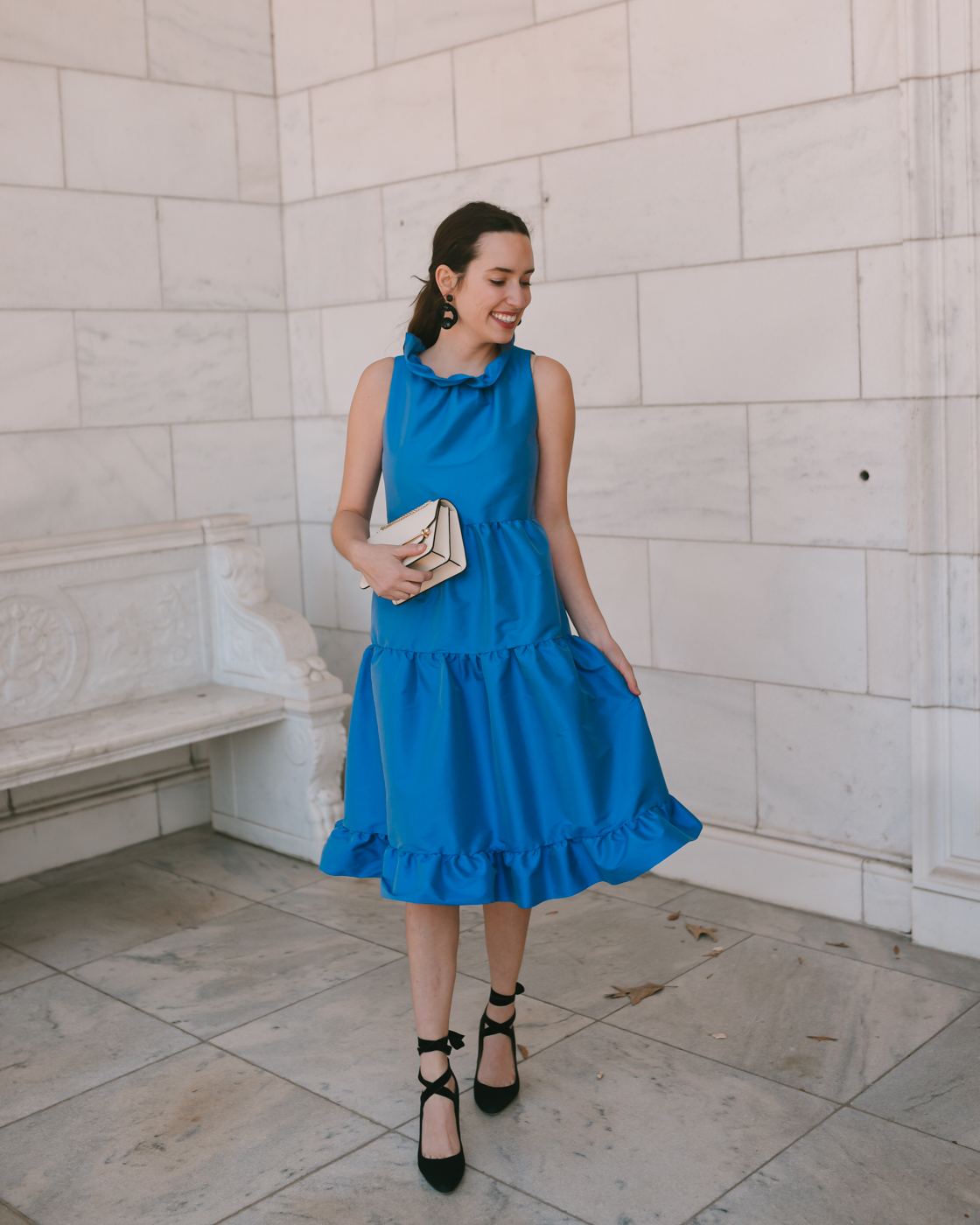 Have you thought about celebrating something special with a "grown up" tea party too!? I'm so grateful my sweet girlfriends are always up for the outlandish adventures I plan for us. Cheers to celebrating the big, small and everything in between this year.
—
xo, alice
The post Turned Out for Tea appeared first on Lone Star Looking Glass.
What does naughty but nice mean
. xoxo.