Top Things to Do in Central Park for Preschoolers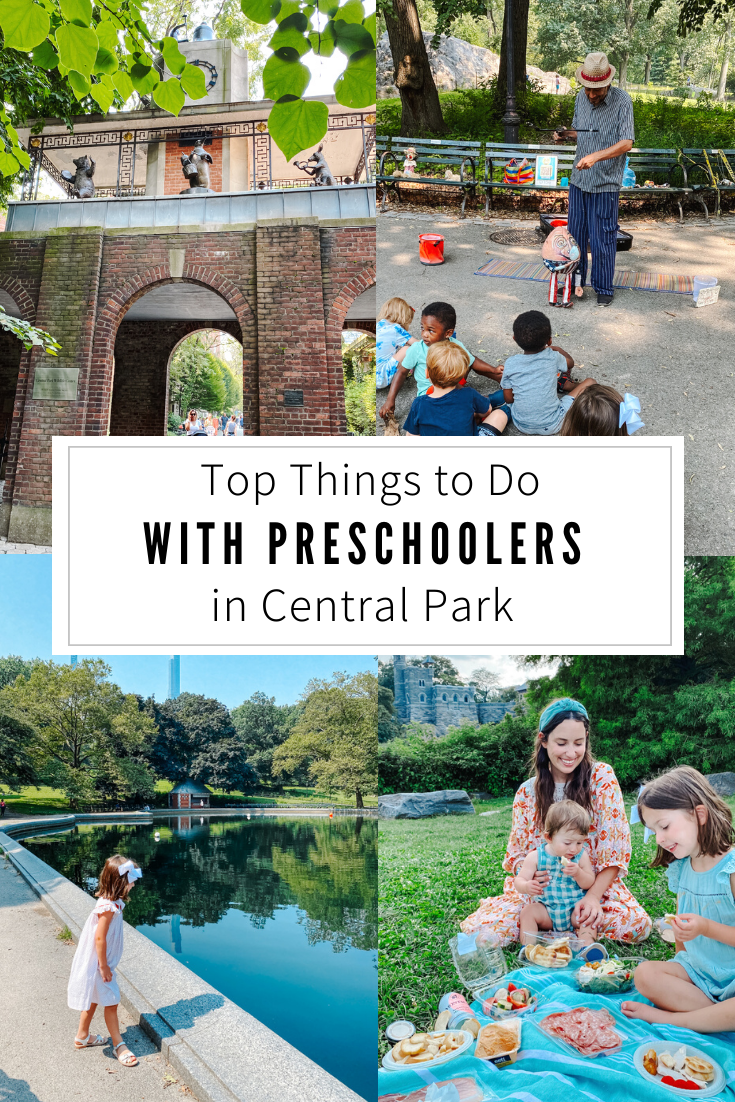 This summer I traveled to the city that never sleeps with my little ones (who seem to also never sleep!) But sleep they did on this trip, as our long days in NYC were filled with all kinds of adventure. Many of which were found in Central Park. Central Park is the centerpiece of New York City for a reason – it is a lush oasis home to many of the city's most popular attractions.
Today, I'm sharing our favorite things to do in Central Park – all of which are preschooler approved! More below ….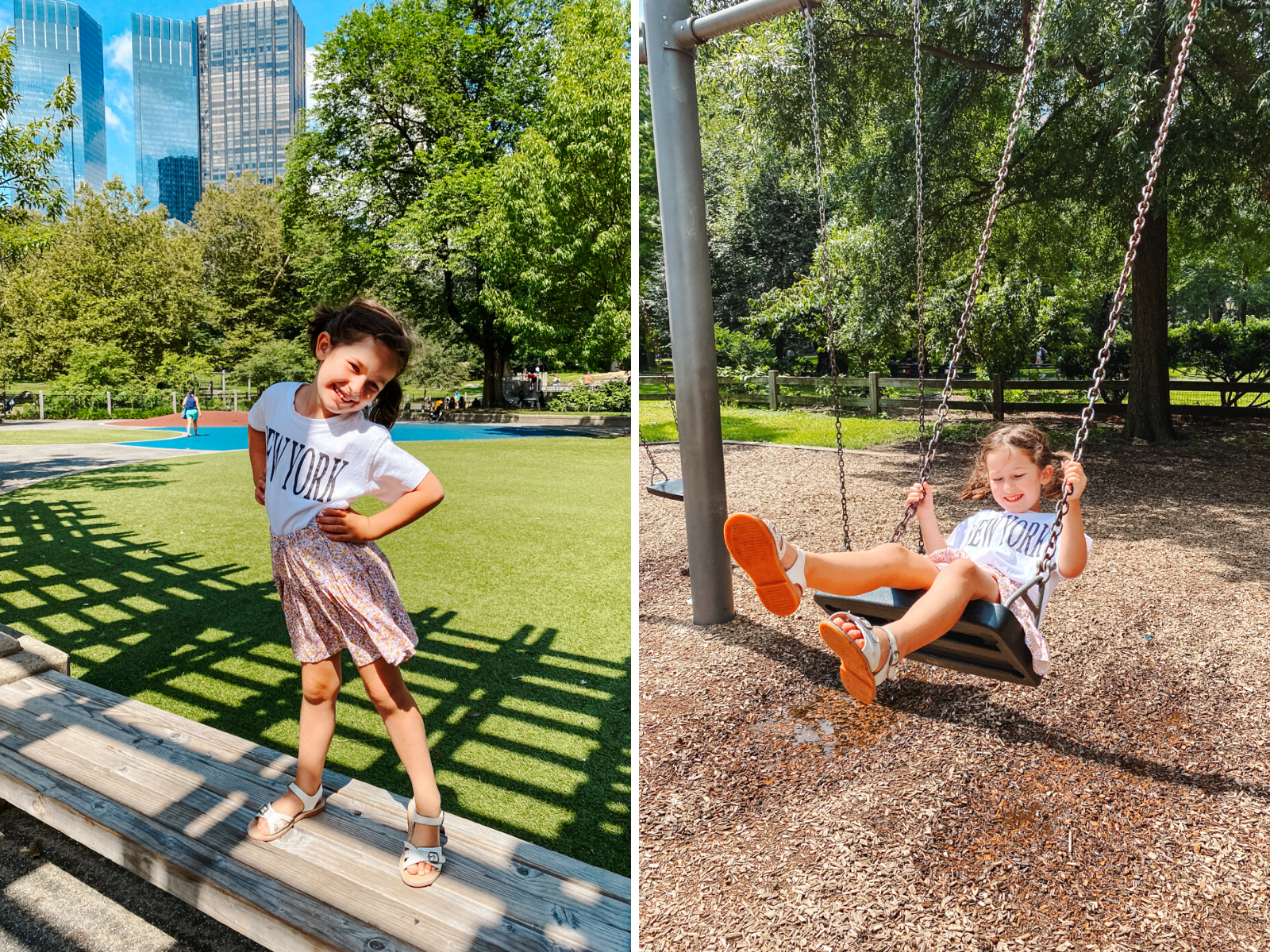 Visit the Playground
Central Park is home to 21 different playgrounds – with Heckscher Playground being one  of the biggest and best of all. The playground boasts swings, slides, a sand pit and one of the biggest rock outcrops in the park – giving little climbers a beautiful view of the Midtown skyline. I think what impressed Annie the most was the extensive water play-area that bustled along part of the playground.  Elevated walkways and sprinklers kept our gal entertained and cool on a hot summer day in the city.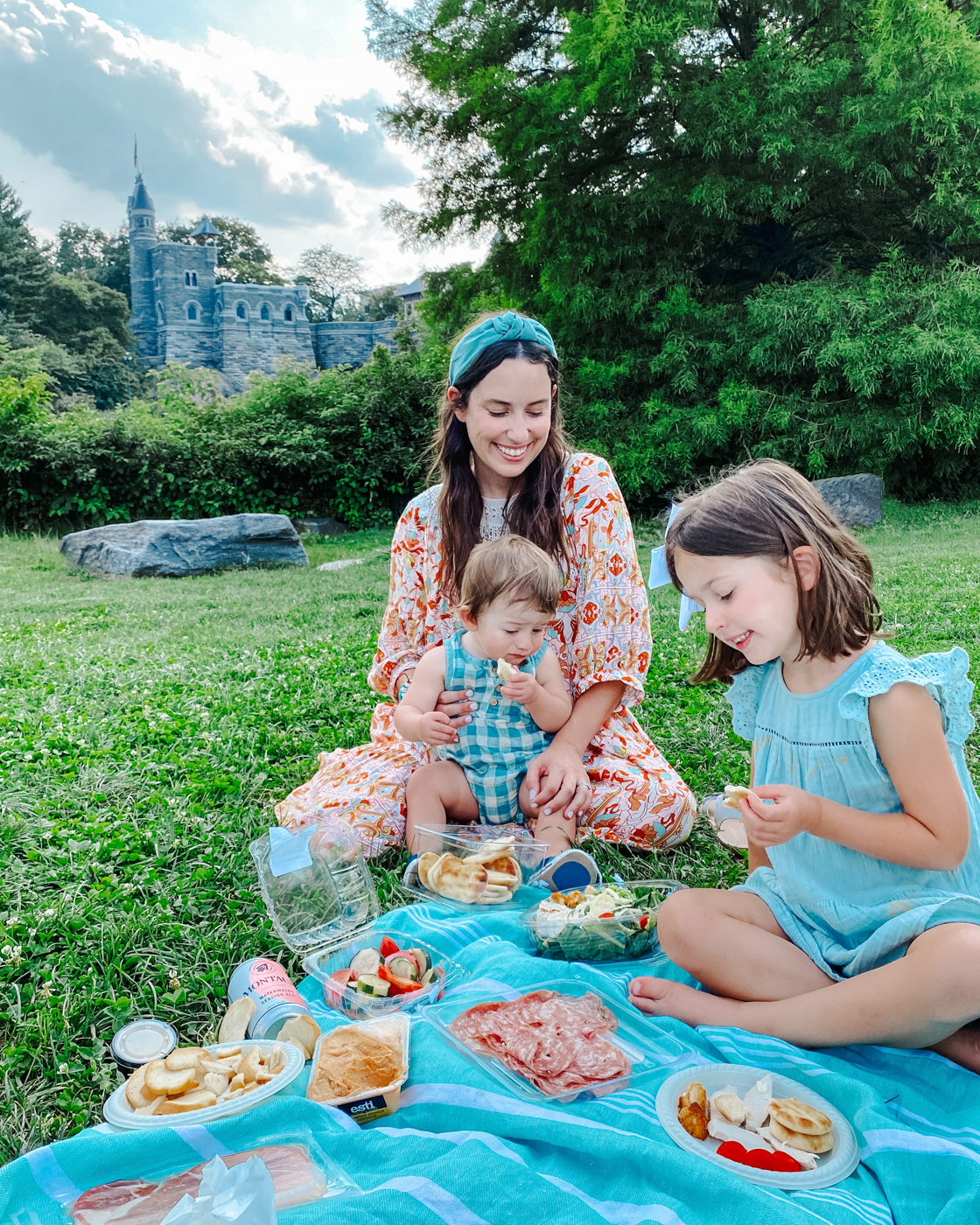 Turn on your JavaScript to view content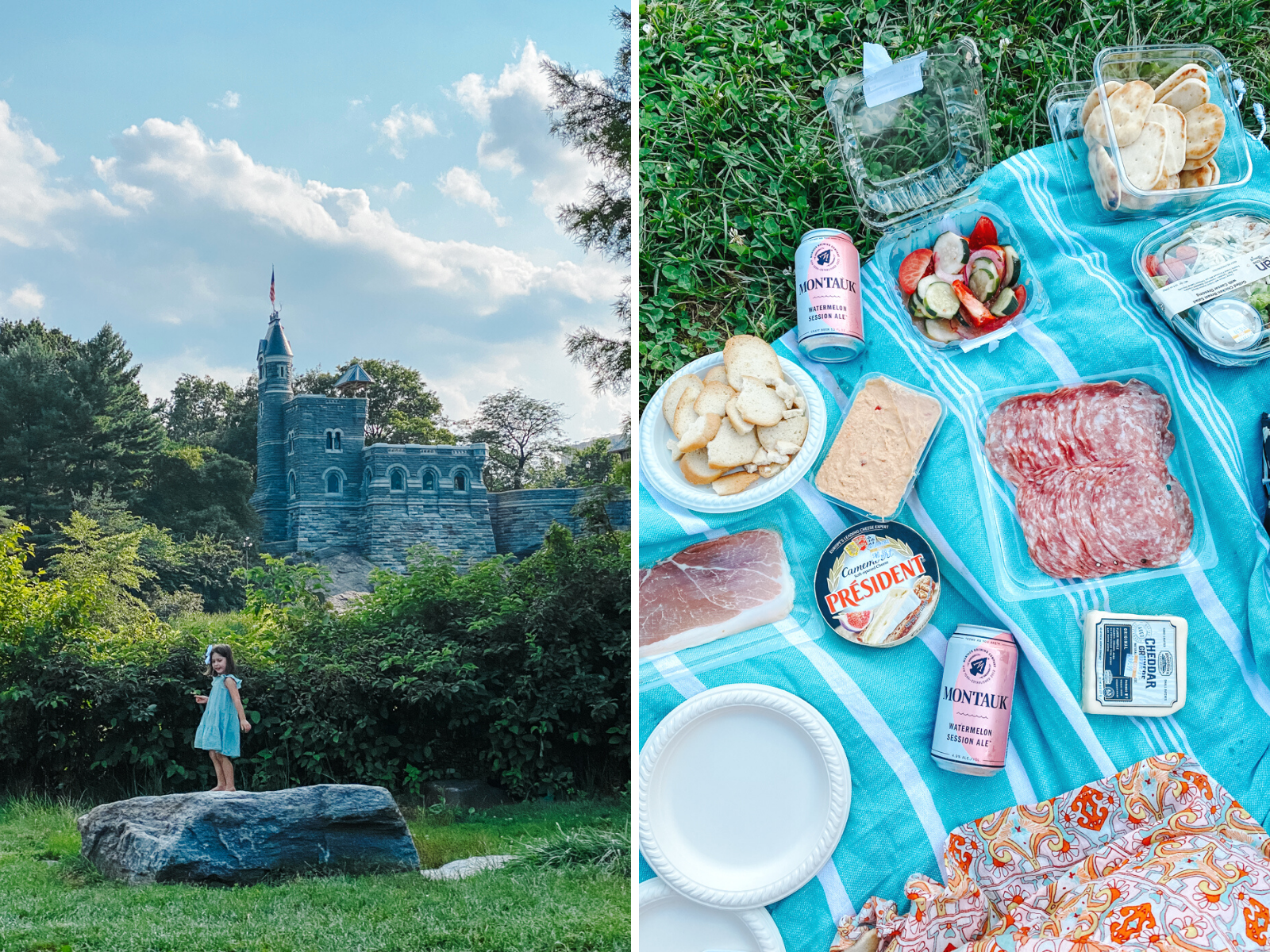 Pack a Picnic
Scoop up cheeses, meats & deli delights from the nearest grocery to plop down on a picnic in Central Park. Popular spots for picnicking are Sheep Meadow, the Great Lawn, and East Green. We set up our feast south of the Great Lawn right across from Belvedere Castle. After having our fill, we watched Annie pretend to be a princess for hours on end, soaking up the summer night the best way we knew how.
Step Inside a Castle
Belvedere Castle sits on the highest point in all of Central Park. This iconic spot has delighted park visitors with some of the best views in the city since the 1872. Today, the castle acts as a Visitor's Center welcoming guests from around the world.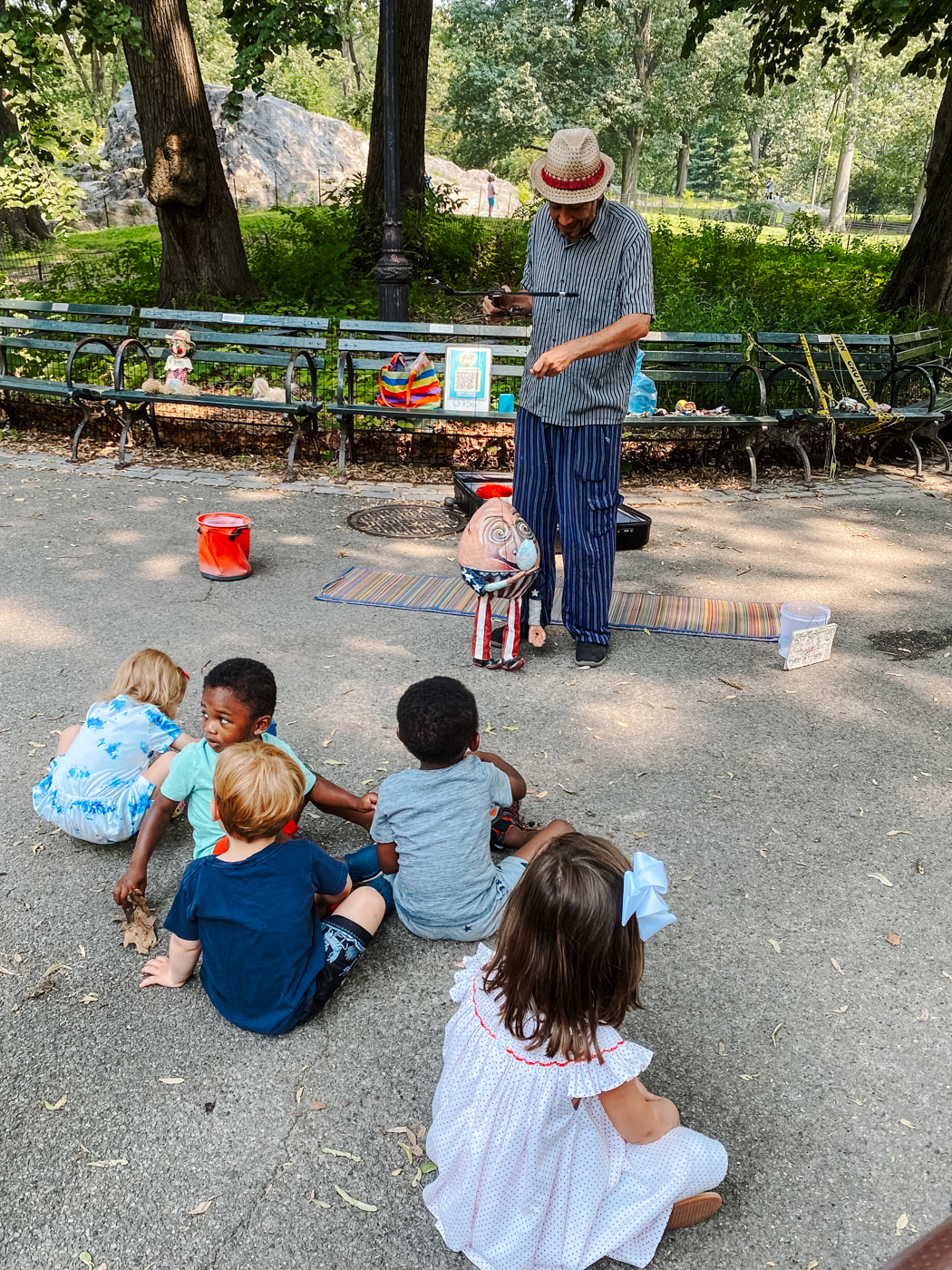 Catch a Puppeteer in Action
You never know what you'll stumble upon in Central Park! On our way to the zoo, we came across the sweetest little Humpty Dumpty puppet show, by Playdate Puppets. Annie sat and stayed for a while turning this impromptu performance into one of our favorite parts of our entire NYC trip.
Playdate Puppets is a donation based experience and often sets up in the park off of 67th Street & Central Park East. You can find it exactly when & where to catch the show on the Playdate Puppets FB page.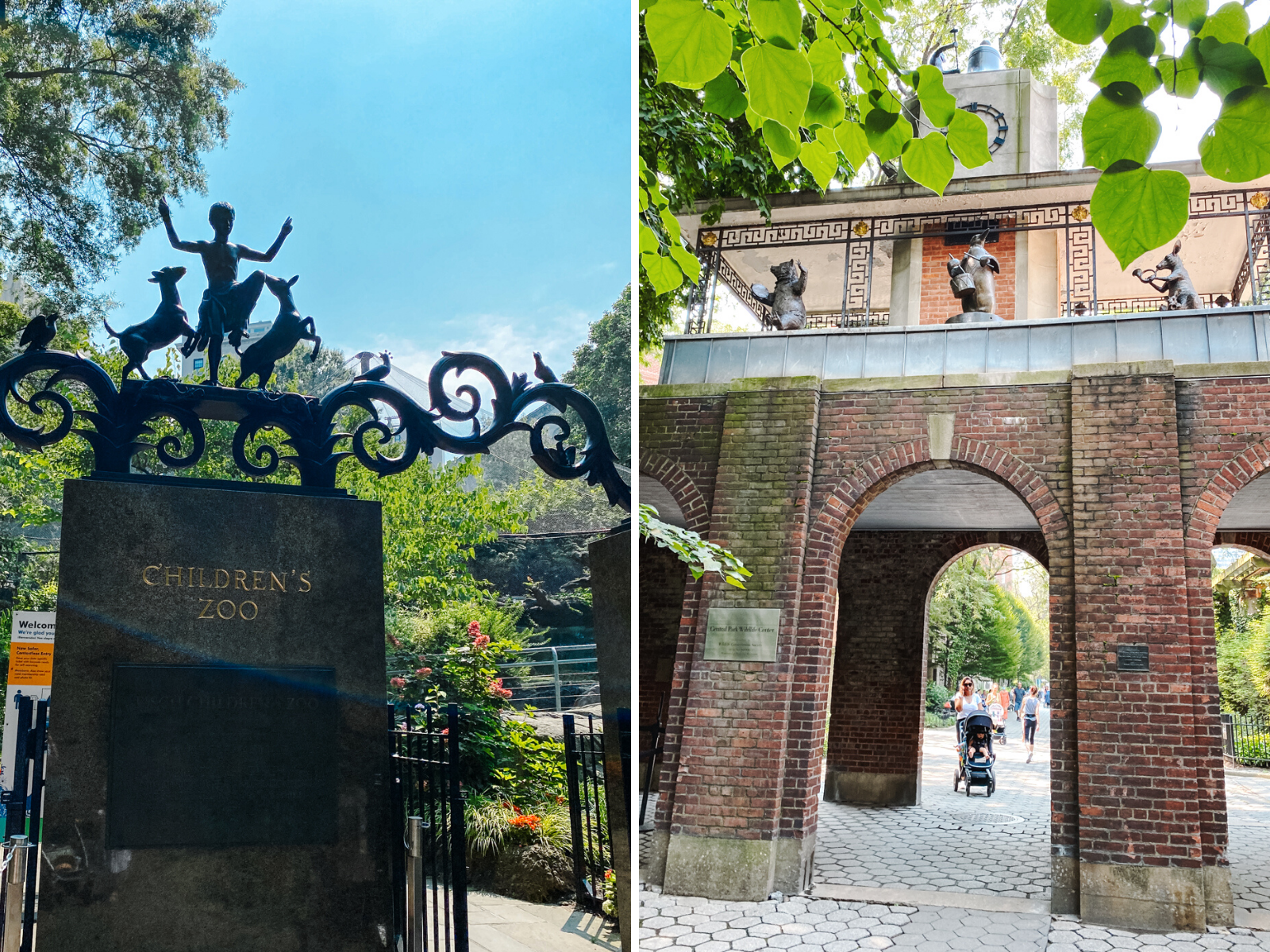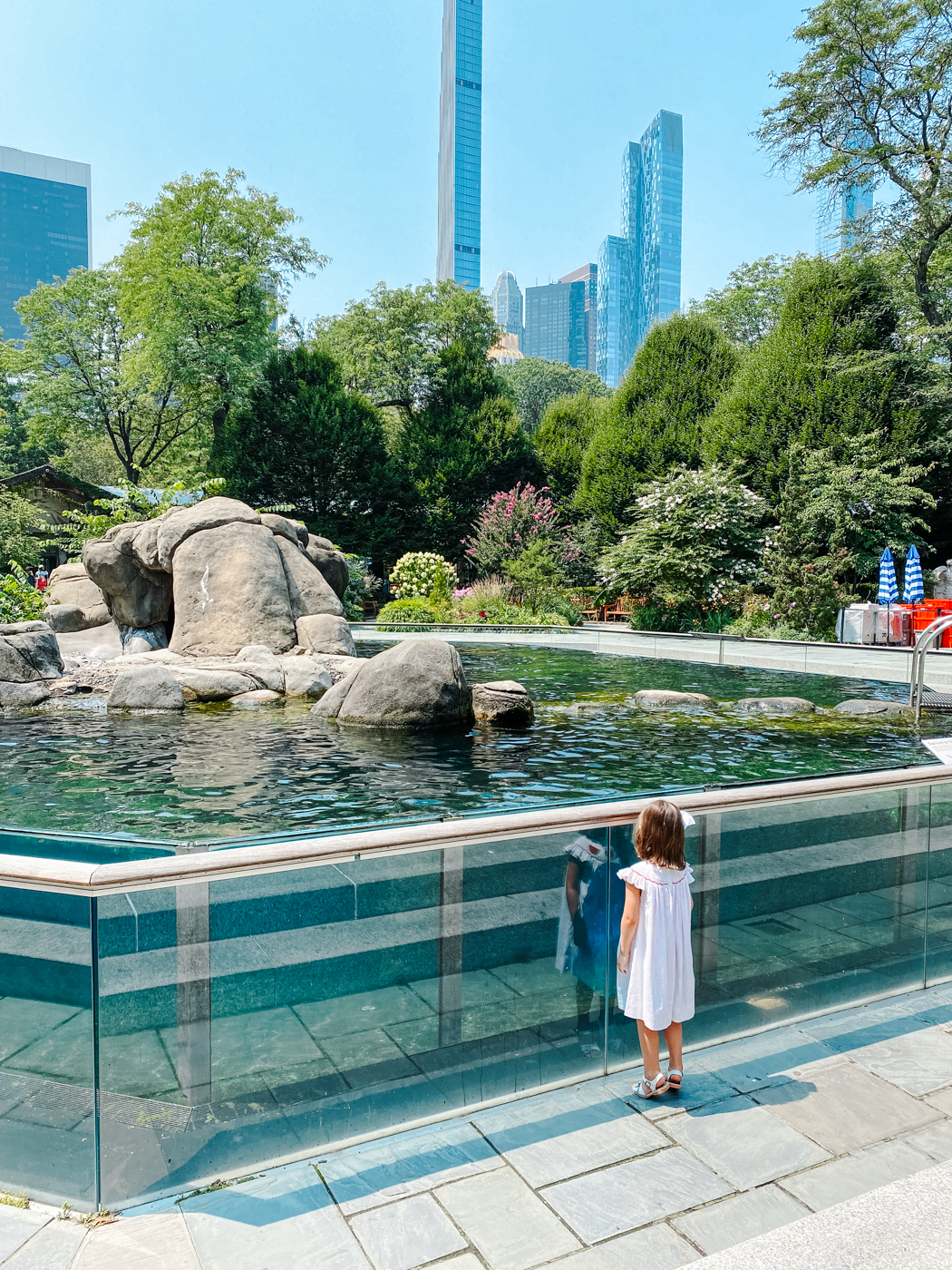 See the Central Park Zoo
The Central Park Zoo may be tiny, sitting on 7 acres, but sure is mighty! It's one of the oldest zoos in the country, entertaining visitors since 1861. Today, the Central Park Zoo is home to grizzly bears, seals, snow leopards and 74 Antarctic penguins.
The Tisch Children's Zoo sits nearby and is a magical experience for preschool aged children. The smallest visitors can get up close and personal to animals here such as goats, ducks, sheep & more.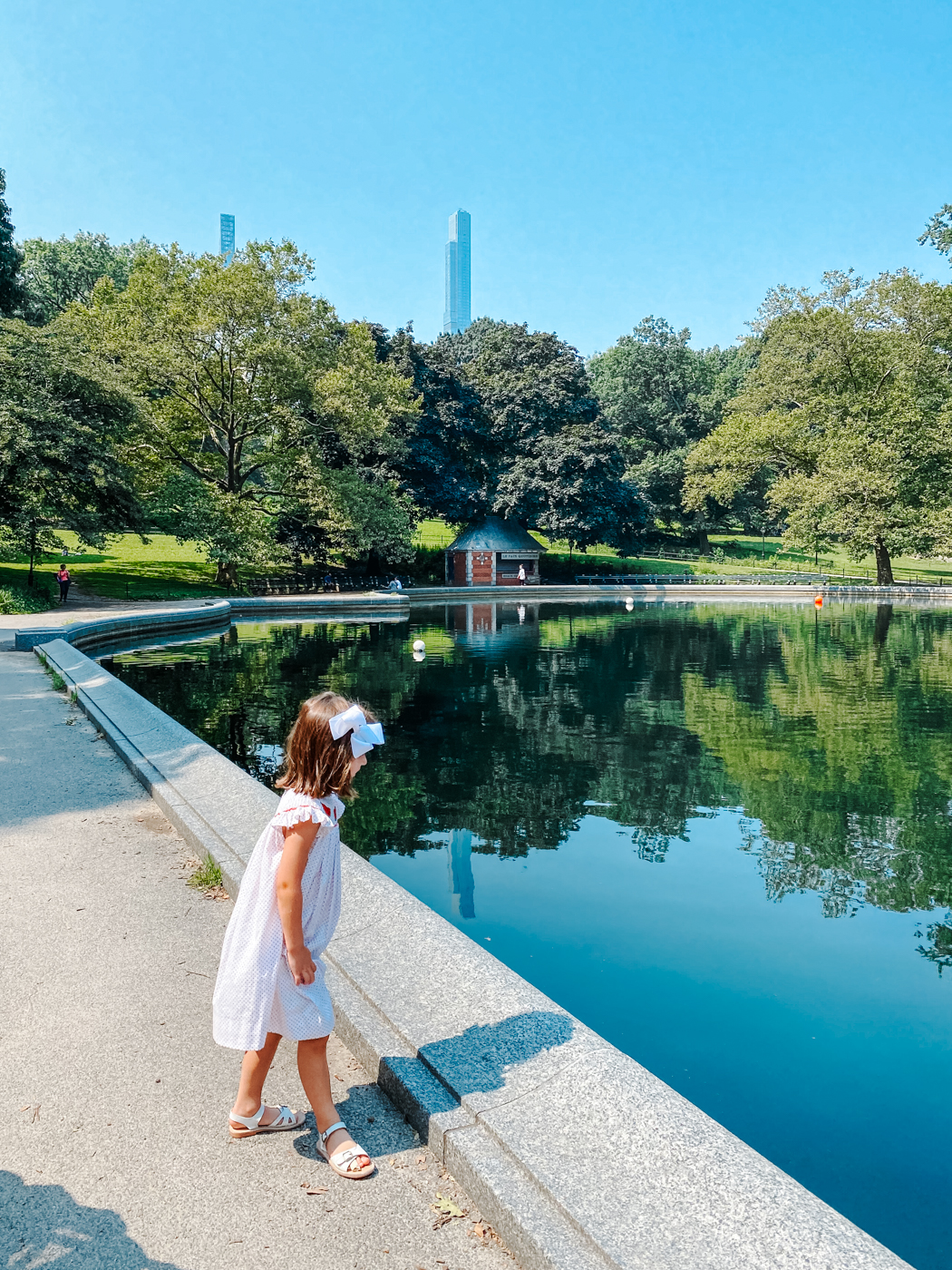 Set A Model Boat to Sail at Conservatory Water
Weather permitting, remote controlled model sailboats can be rented and raced across this man-made pond in Central Park. A 30 minute rental is $11 and kids of all ages are welcomed to sail.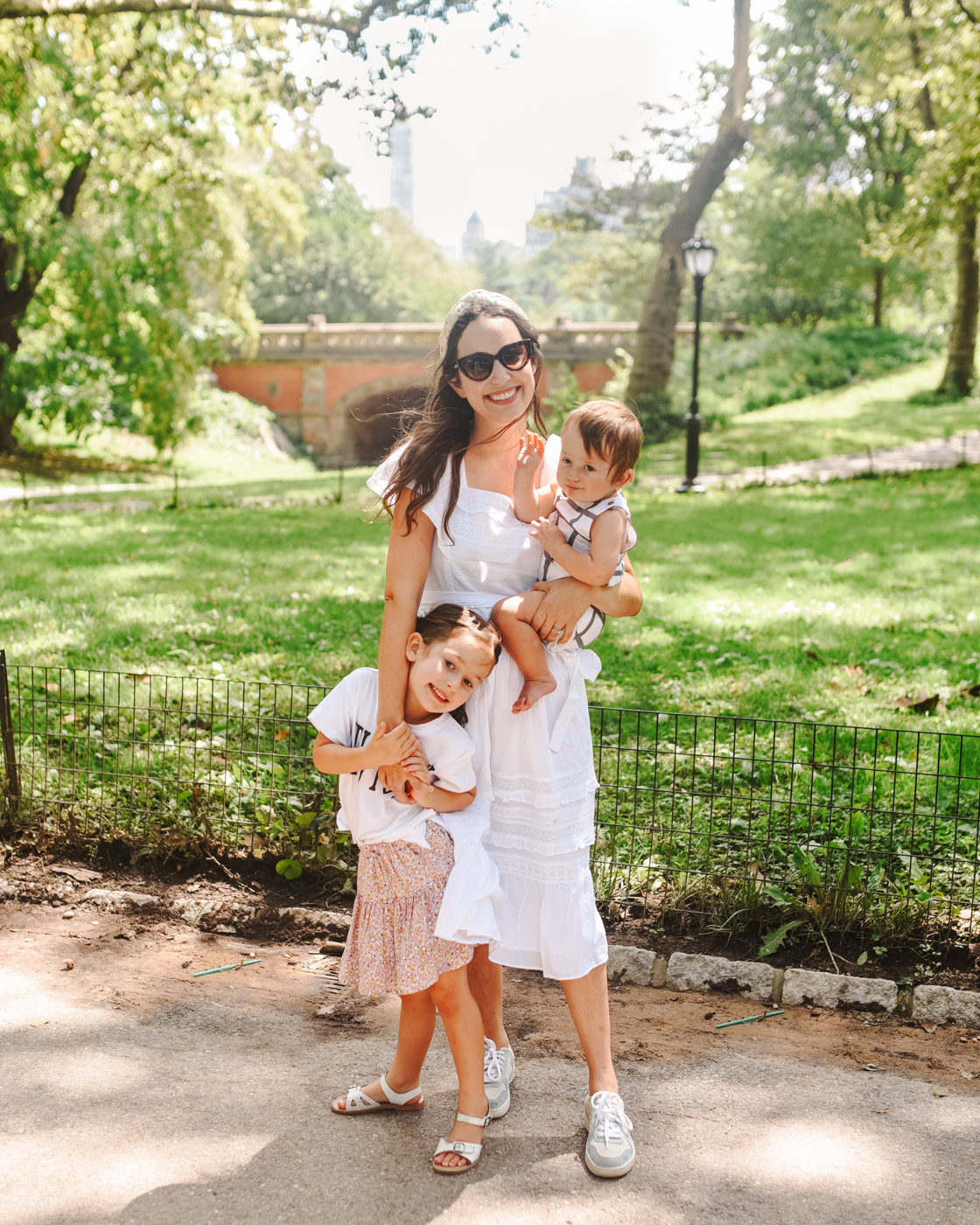 outfit details: shoes are veja, dress (on sale) + sunnies c/o draper james, headband is lele sadoughi // annie's skirt + top are zara // bennett's bubble is jacadi paris 

Turn on your JavaScript to view content
If we could have spent every moment of our recent trip to NYC in Central Park, we would have – we love it so! We sure did fit in a lot of sightseeing throughout the park but a few spots we missed – and plan to check out next go-round are: Central Park Carousel, Hans Christen Anderson Statue, Alice in Wonderland Statue, Shakespeare Garden and the Loeb Boathouse. 
—
Have you been to Central Park before?! What are your favorite things to do in NYC's largest park!?
—
xo, Alice 
The post Top Things to Do in Central Park for Preschoolers appeared first on Lone Star Looking Glass.
What does naughty but nice mean
. xoxo.