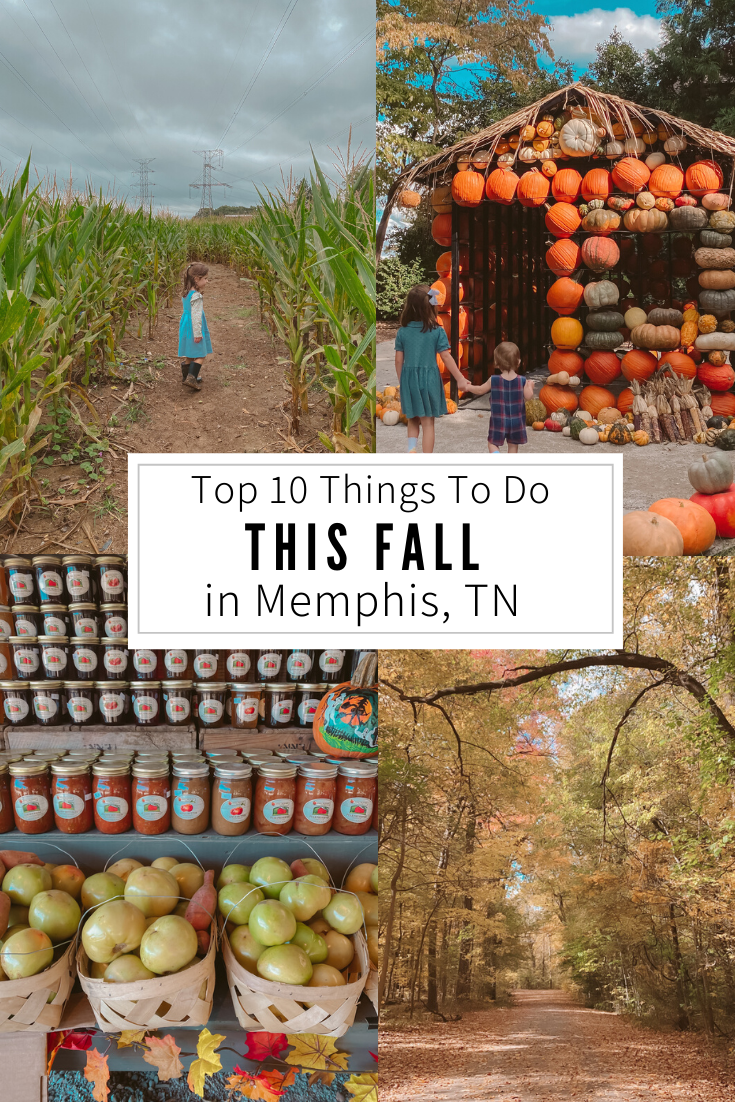 The most colorful month of the year is here: October! As the famous saying by the beloved Anne Shirley goes, "I'm so glad I live in a world where there are Octobers."
Me too, Anne. Me too.
This fall in Memphis feels more exciting (to me) than ever before. Friends and neighbors are getting together again and I now have two little ones to share the season with! One October ago we were all nestled up at home soaking in as many newborn cuddles as we could. Time sure flies.
But before I get all nostalgic on y'all, I'm rounding up the best of the best when it comes to getting out & celebrating all things *fall* in Memphis, Tennessee. Scroll on down for all the pumpkin patches, corn mazes & more you can experience this fall in Memphis.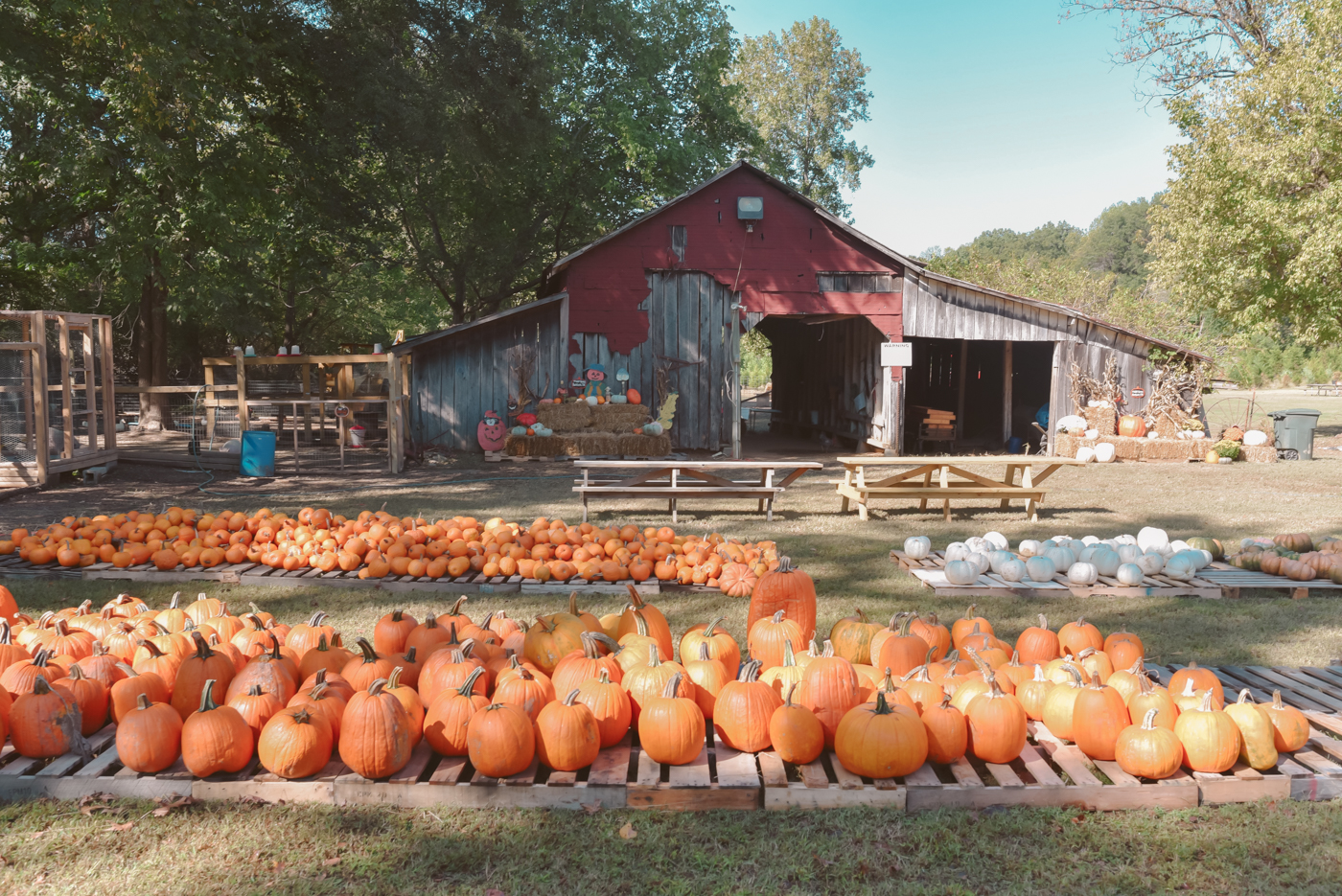 Pick Pumpkins and Enjoy the Petting Zoo at Priddy Farms
Priddy Farms is one of our family's favorite pumpkin patches in town (more on that in my blog post here.) Not only do they sell pumpkins in all shapes, sizes & colors too – but they offer hayrides, a corn maze, a haunted trail, a petting zoo and even train rides too!
The farm is open daily until November 7th.
Get Spooky at the Zoo Boo
Have you ever wanted to see what the zoo animals were up to when the sun sets?! The Zoo Boo is a SPOOKtacular after hours event where costumes are encouraged! There will be candy stations, magic shows, a Dracula disco, carnival rides & more!
Tickets are $13 for members and $15 for nonmembers. Saturdays are their busiest nights and the first weekend (this weekend) is usually the least crowded.

See the New Pumpkin House at Dixon Gallery Memphis
New to the gardens this year, the Pumpkin House was constructed with 100s of pumpkins in all different shapes and sizes. Bring those cameras along, it's a great spot for photo op! The kids will love running around under the string lights inside too.
Dixon Gallery & Gardens is open Tuesdays through Sunday and is free to visitors for the rest of the year.
Take an After Hours Tour of Historic Elmwood Cemetery
On October 30th, those who dare can stroll under Elmwood's towering and majestic trees at sun set while taking in the history of its residents and Victorian symbolism. The tour begins at 4:30 and lasts 90 minutes. Grab your tickets here.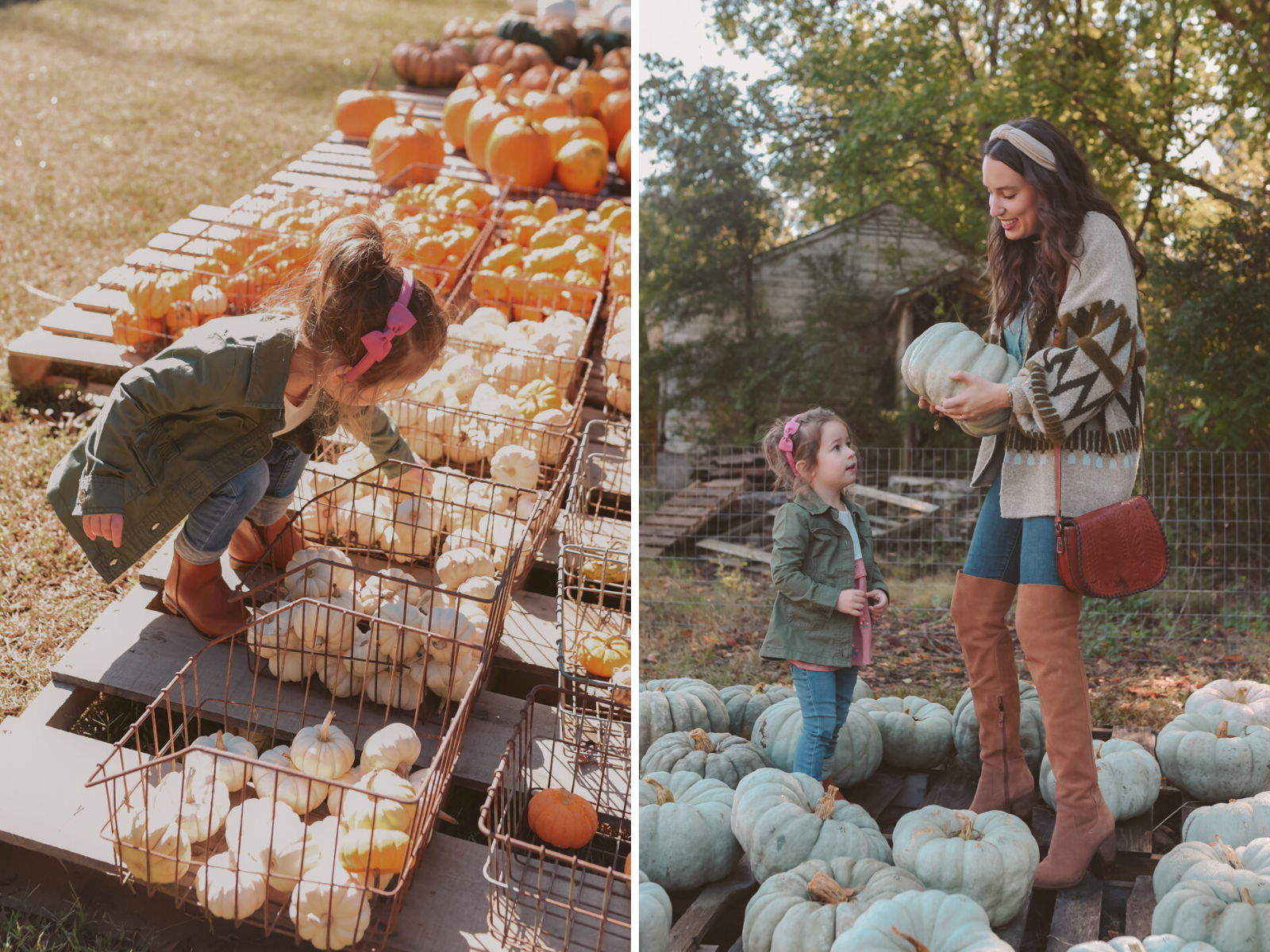 Turn on your JavaScript to view content
Catch a Horror Flick at Fright-tober at Crosstown Concourse
Who doesn't love a good scare at the cinema this time of year? (Okay honestly, I can't actually do horror movies because I am SUCH a scaredy cat.) But kids Halloween movies? Love them.
Crosstown Concourse will be showing spooky kid-friendly matinees on Saturdays at 2pm. Adult-themed horror films will follow each weekend at 7pm. Tickets are free but are expected to fill up. You can register here in advance.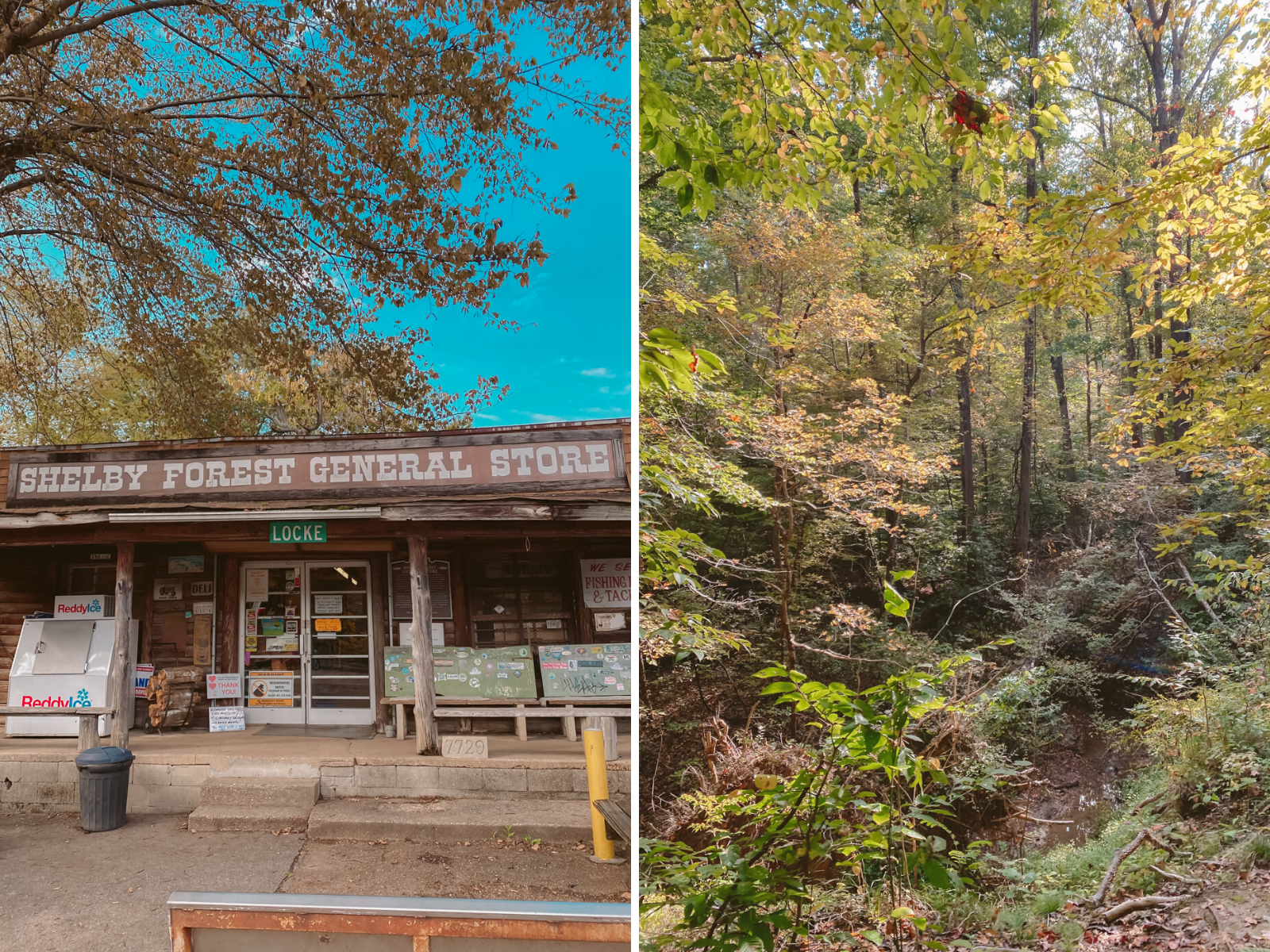 See the Fall Foliage in its Prime at Shelby Forest
Meeman Shelby Forest State Park is a short trip from downtown – yet once you're there you feel a world away. It's one of our favorite parks to go for a day hike, to kayak or to just get away from it all. We also love stopping by the Shelby Forest General Store for lunch. Their burgers are simply scrumptious!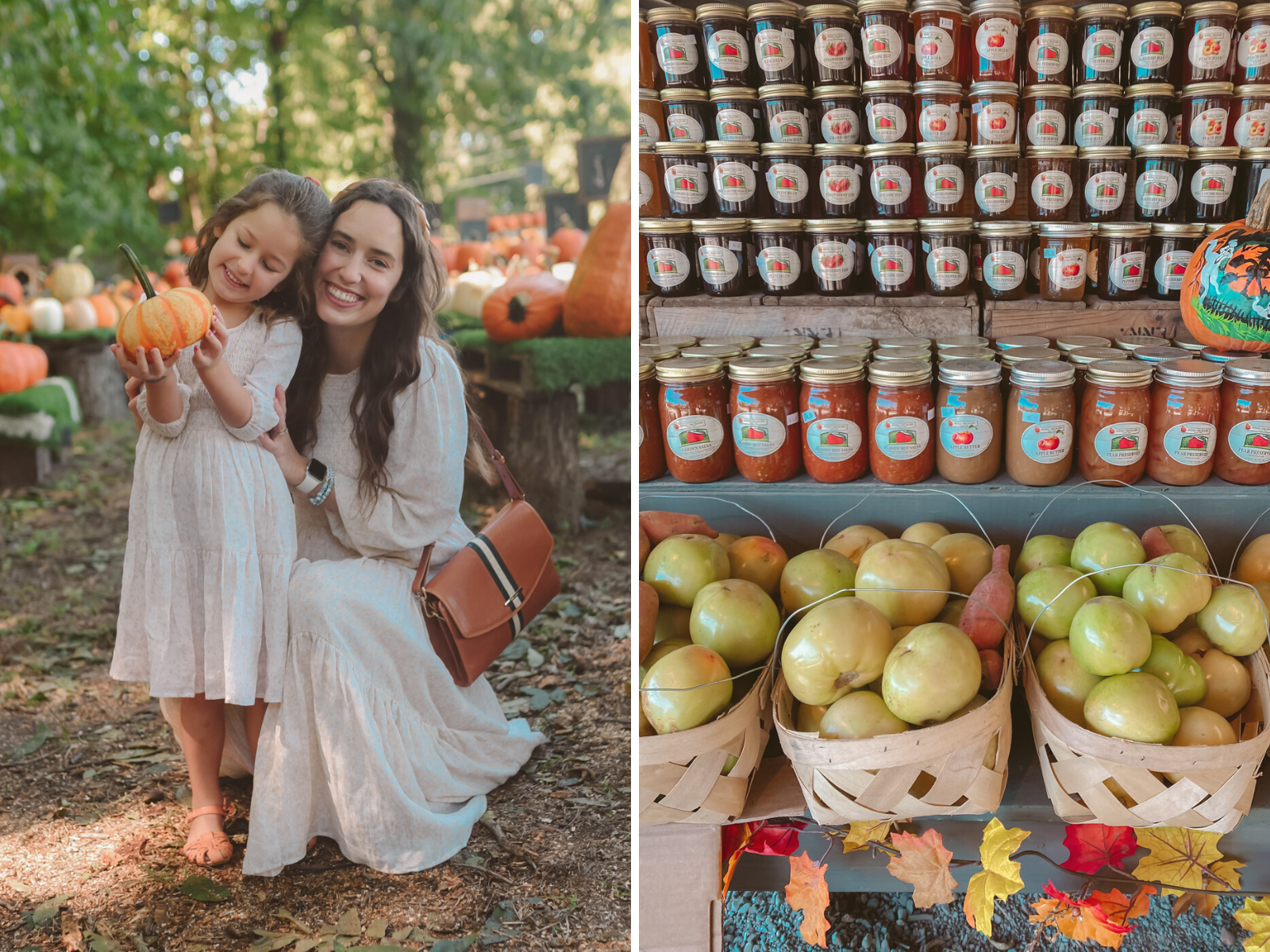 Turn on your JavaScript to view content
Load up on Pumpkins, Jam, Apple Butter & More at Jones Orchard
There is so much more to see, do and shop other than just fo pumpkins at Jones Orchard this time of year. (Although their Great Pumpkin Patch is pretty epic, if I do say so myself!) You'll find farm fresh produce, jams & jellies and even relishes at their market stand in Millington. Jones Orchard even pops up at the Memphis + Cooper Young Farmer's Market if you prefer to stay closer to home.
But I'm telling y'all, their Country Kitchen and Farm Market are totally worth the 30 minute drive from downtown! Plus, each weekend this harvest season visitors can explore Jones Orchard's 10-acre corn maze too!
Get Lost in the Corn Maze at Falcon Ridge Farms
This 240 acre farm is a bit of a drive from Memphis, but from what I hear it is entirely worth it! Their Fall Harvest Fall is in full swing! Visitors can delight in the tractor-drawn hayride, get lost in a corn maze and pick their own pumpkin from the patch.
There's a petting zoo, duck pond and farmer's market too. If you find yourself traveling to Jackson or Nashville this month, you can always add a pit-stop at Falcon Ridge Farms to your trip.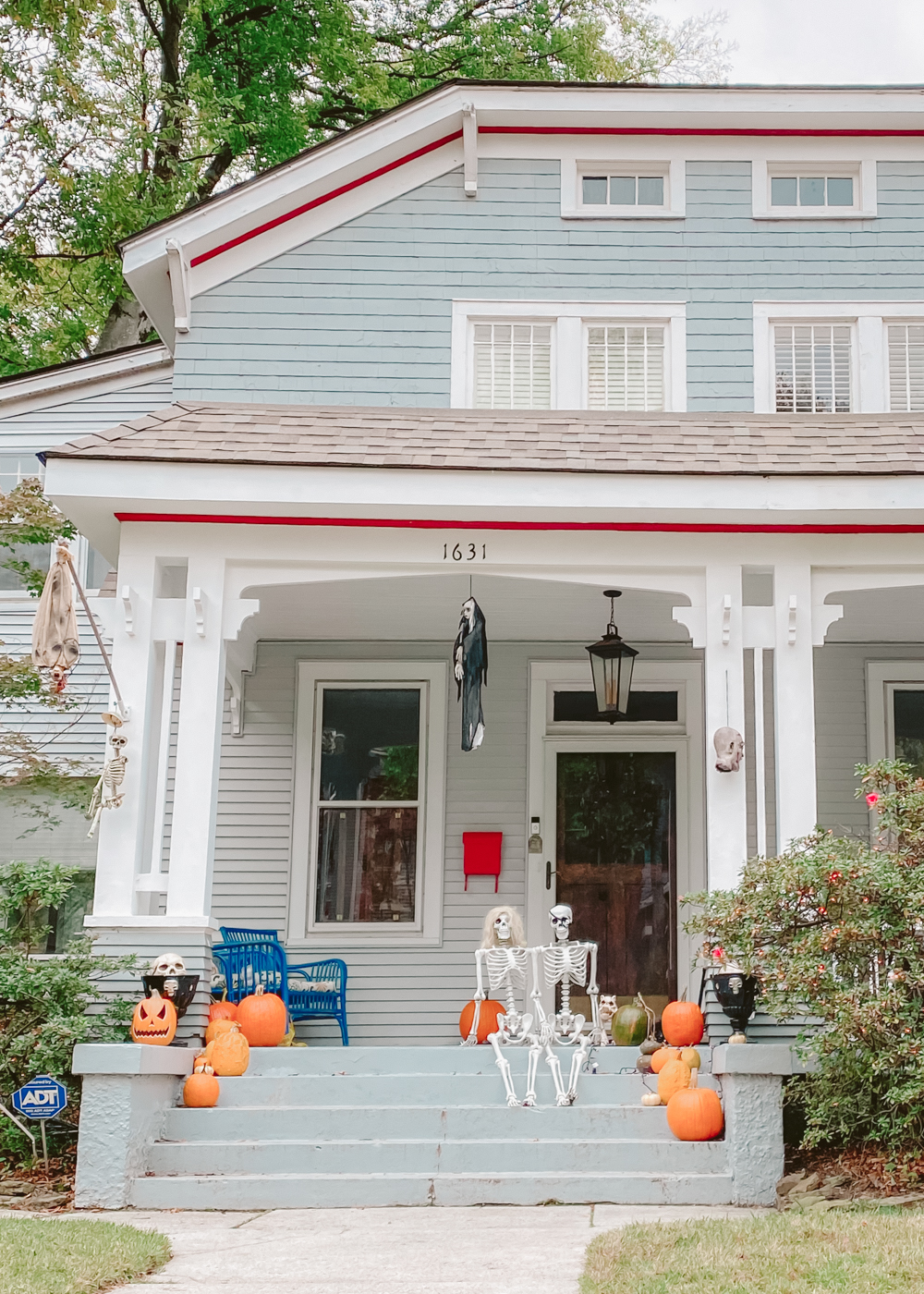 Check out the Spooky Sights in Central Gardens
To delight in the festivities closer to home, take a drive (or stroll) through Historic Central Gardens in Midtown. This neighborhood not only boasts some of the finest architecture in the city, but you'll also find some of the best Halloween decorations nestled under the larger than life oak trees too.
Glamp for the Night at Big Cypress Lodge
I still can't get over the fact there is an outdoor-themed luxury resort nestled inside the Memphis Pyramid. Big Cypress Lodge is so much fun for the whole family! We've stay-cationed there twice now and I can't recommend it enough! No matter the weather outside, expect perfect temperatures on your glamping trip at Big Cypress Lodge. Check out this blog post I shared not too long ago highlighting the whole experience.
—
Are you local to Memphis too?! If not, how are you celebrating the fall season in your hometown!?
The post Top 10 Fall Activities to do Memphis appeared first on Lone Star Looking Glass.
What does naughty but nice mean
. xoxo.