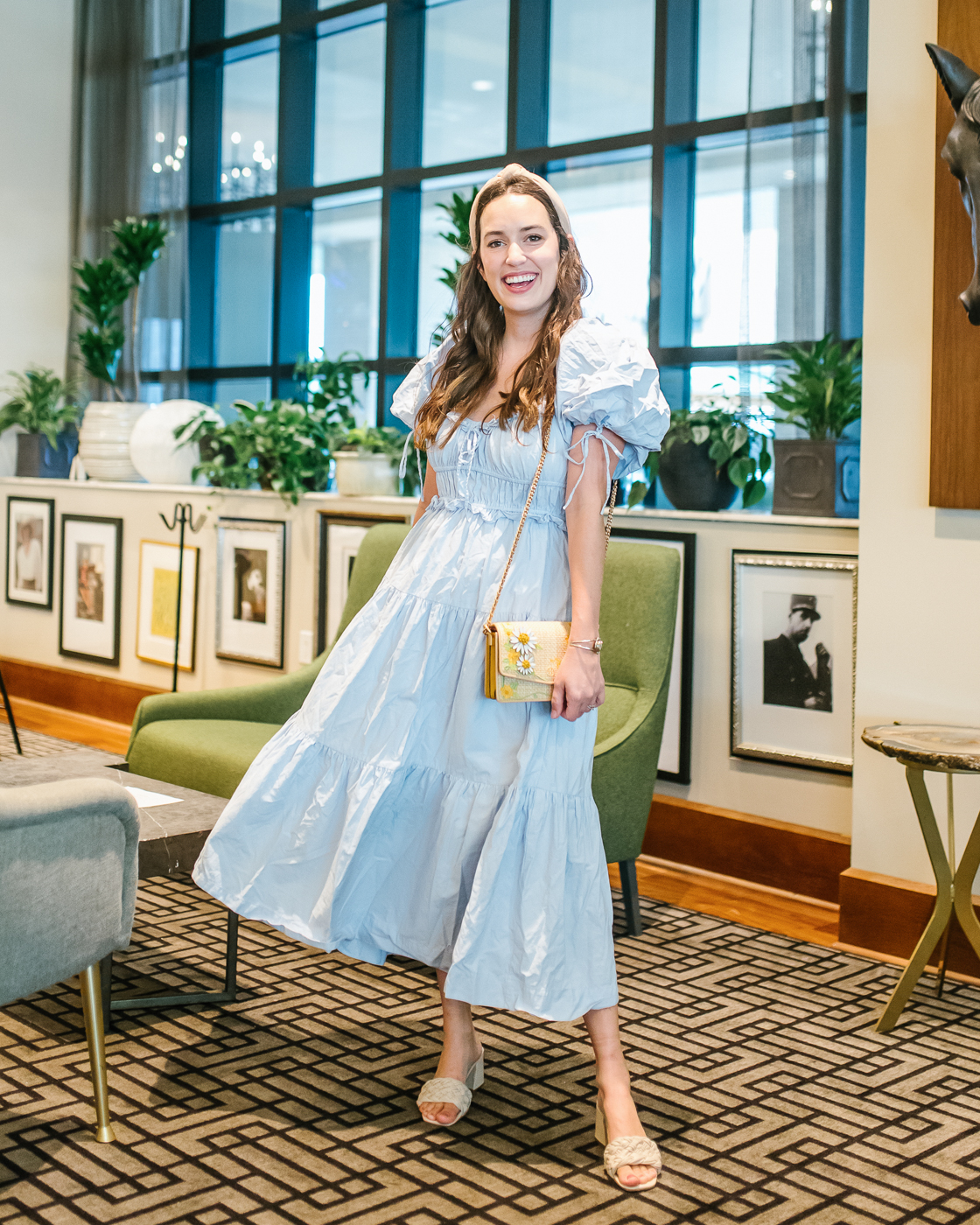 Turn on your JavaScript to view content
I saw a news article the other day that broke down the recent fascination we all seem to be having with nap dresses, cottage core, empire waists, puff sleeves and anything Victorian-inspired.
In a nutshell, during "trying times" people tend to dip back into styles, genres and tastes of "yesteryear" as somewhat of a coping mechanism. Not going to lie, when I have a crummy day, one thing that helps me relax the most is rewatching the 2005 Pride & Prejudice. The music, the scenery, the beautiful drama! It does wonders for my soul. 
It should come as no surprise then that this prairie-chic Bridgerton-esque fashion trend many women seem to be embracing lately does just the same for me.
Since we can't escape what is going on in the world right now – at least we can momentarily find respite for a moment with the way we dress, right?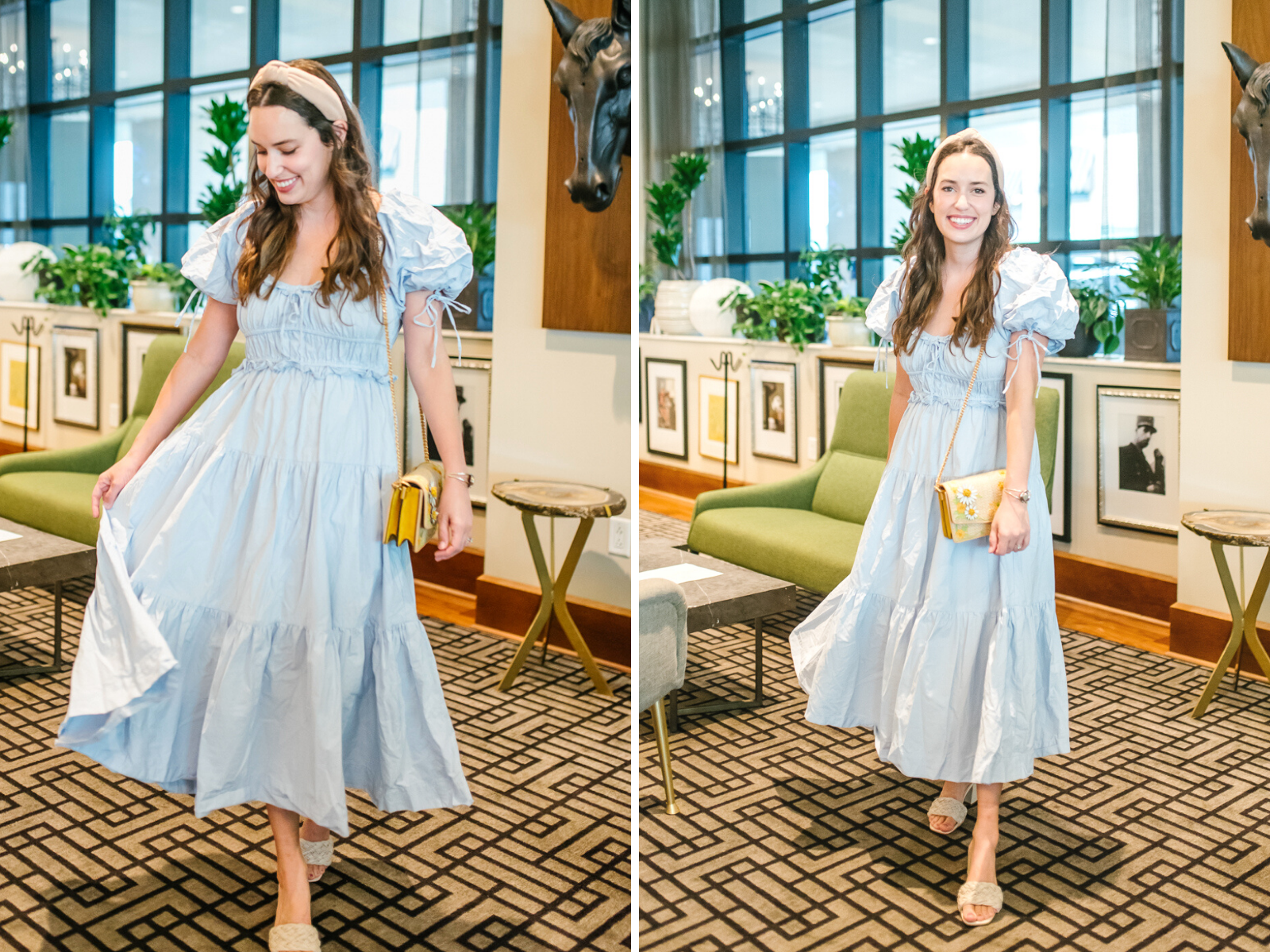 Which brings me to the most prairie-chic Bridgerton-esque piece in my wardrobe: this blue puff sleeve dress.
I simply can not get enough of this trend! How about you!? I'm styling a beautiful blue puff sleeve dress above by the label En Saison from Shopbop. The price point for the quality of this darling brand can not be beat. (The fabric really feels so luxe!)
I paired it for a dinner out with low-heel mules by Marc Fisher, a Lele Sadoughi headband & this oh-so-summery Tory Burch "picnic" crossbody. (Now on sale here) This is one of those dresses that can be easily dressed up for a festive night out or dressed down with sneakers for a play date in the park. Or you know … if you feel like dressing up as Cinderalla … this dress works for that too! (Or so Annie tells me.) 

Turn on your JavaScript to view content
sharing some pretty puff sleeve pieces above and below I'm swooning over

Turn on your JavaScript to view content
—
Have you jumped on the puff-sleeve prairie dress bandwagon too!?
—
xo, alice
The post The Puff Sleeve Prairie Dress appeared first on Lone Star Looking Glass.
What does naughty but nice mean
. xoxo.