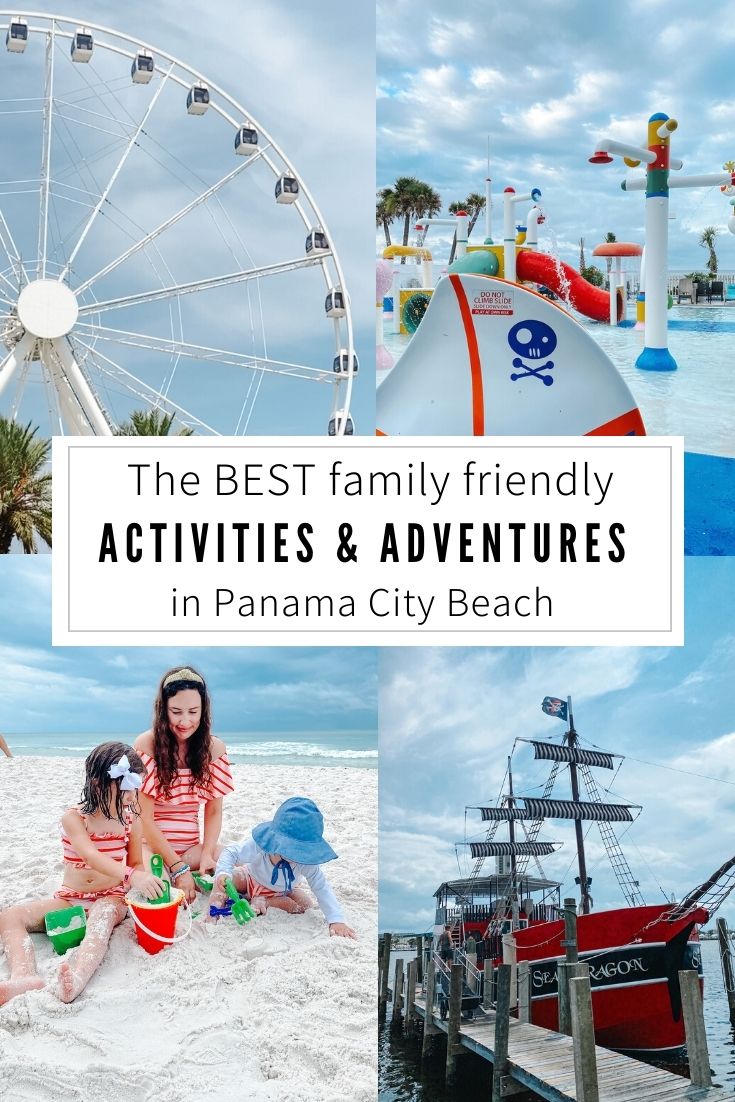 Nothing compares to the beautiful beaches of Panama City Beach. As soon as I step foot on the sand, I'm tempted to never leave the seaside during my entire stay. But then I remember everything PCB has to offer in addition to their beaches and I'm ready for more! 
Panama City Beach is so much more than just a beach. It is a family-friendly destination filled with activities and adventures galore. We took our kids here this summer and spent every minute sightseeing & trying something new. From waterparks to nature trails, splash pads and pirate ships there is something for everyone in PCB. I'm thrilled to share with y'all the Best Activities & Adventures for Families today – along with a peek into our recent trip to Panama City Beach.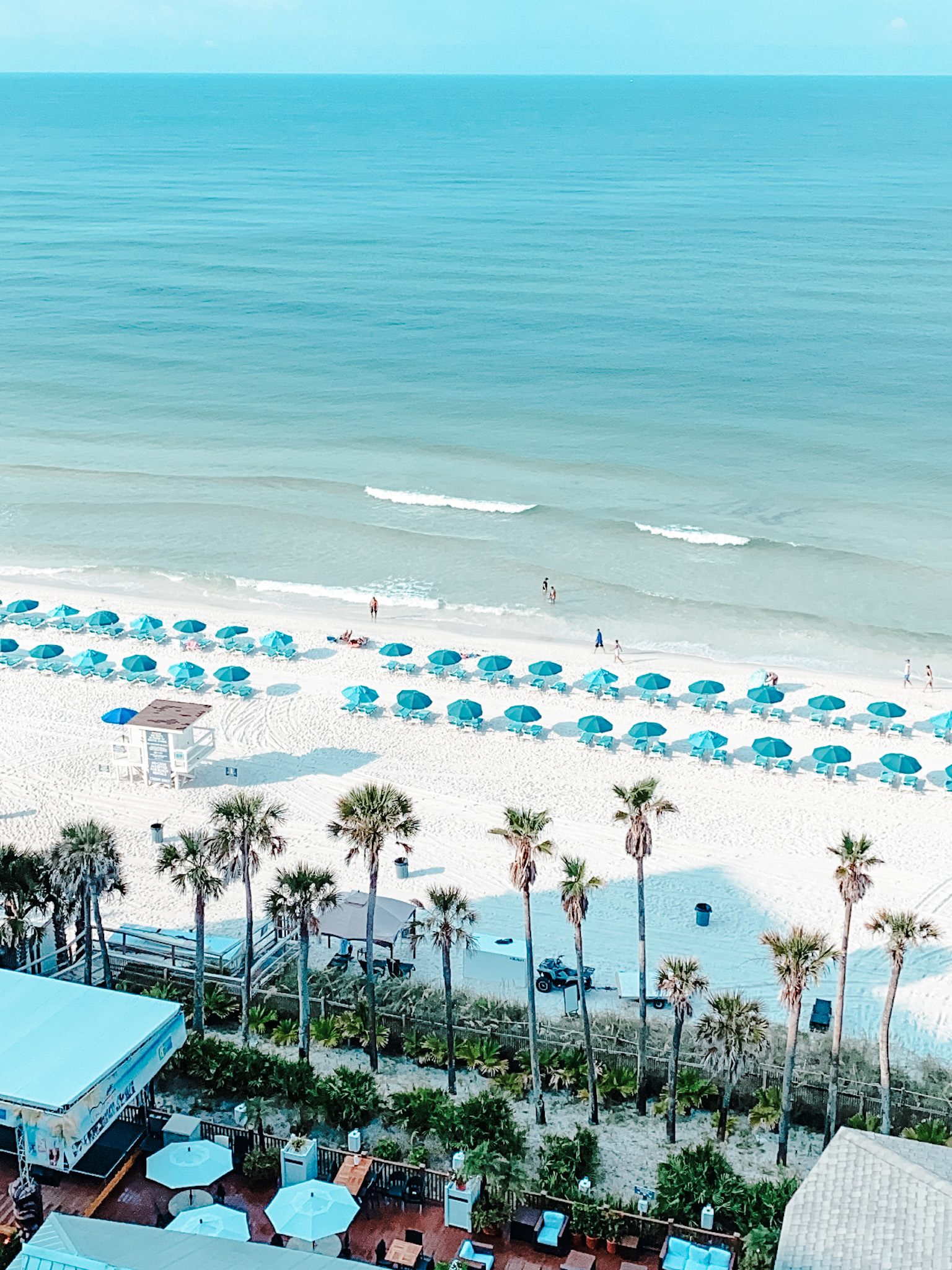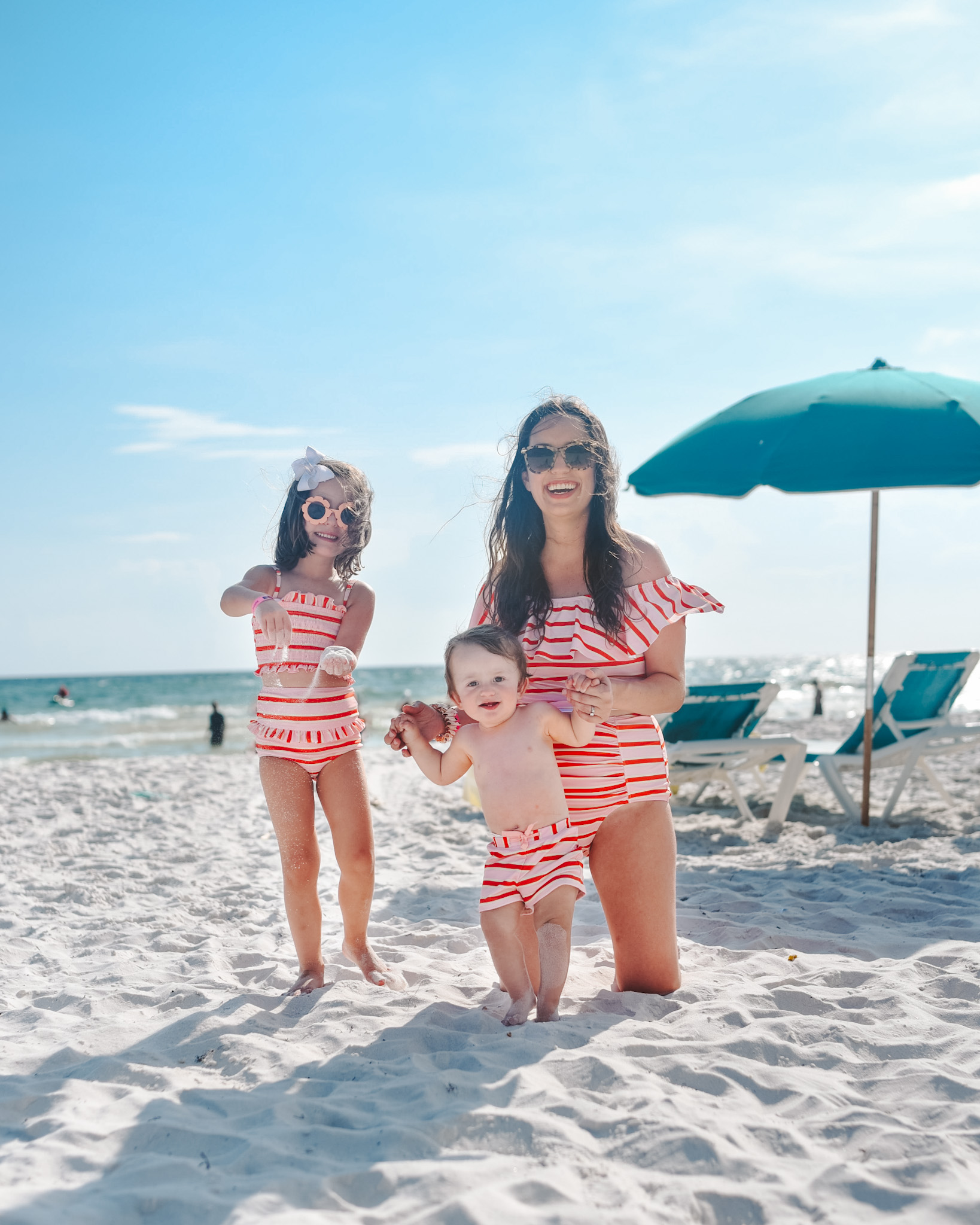 our matching swimsuits are all by kortni jeane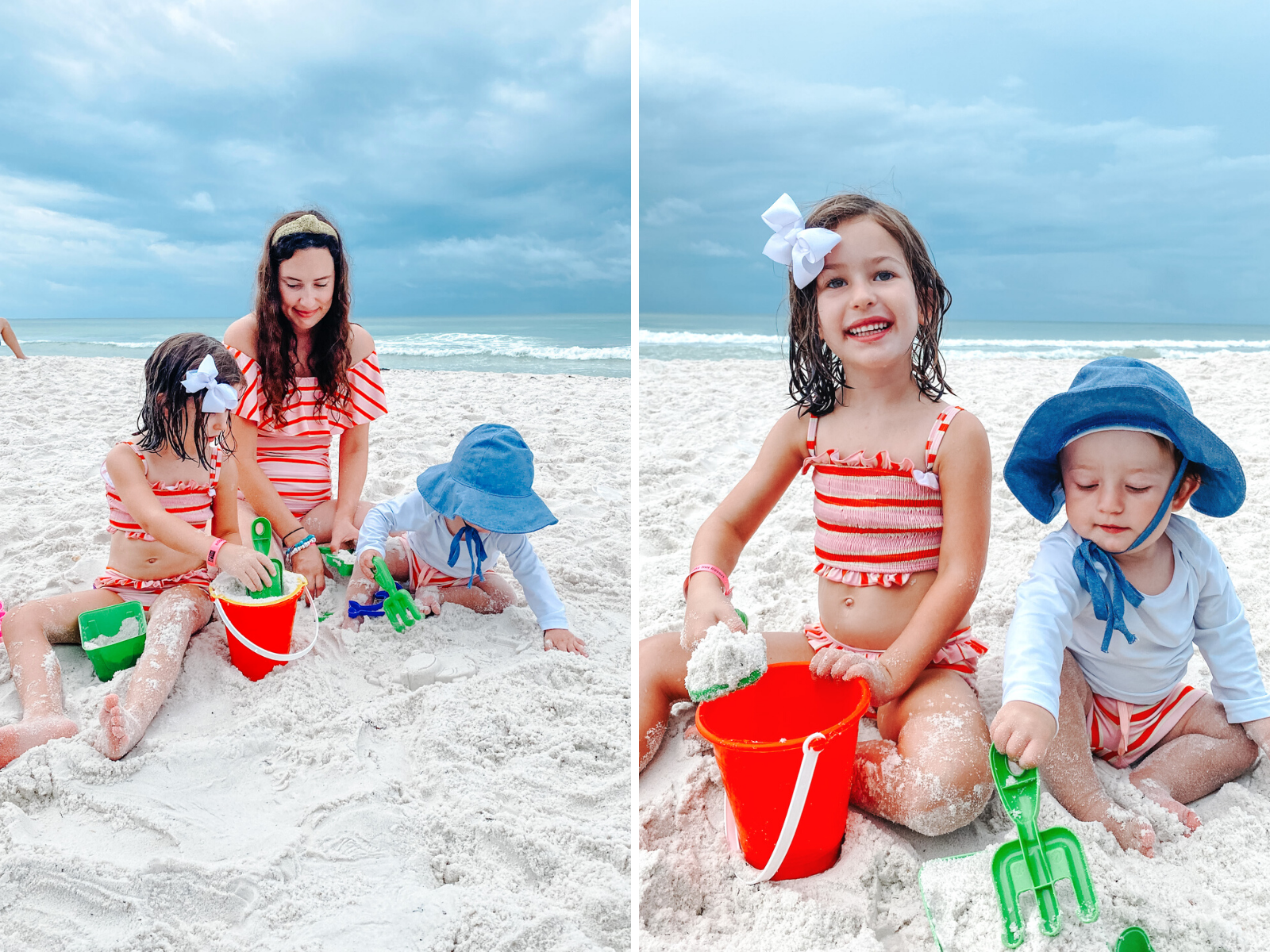 1. Spend a Day on the Beach
First and foremost, you can't miss spending a day on the sand under the sun in Panama City Beach. With sugar soft white sand and clear emerald waters, PCB is referred to as one of the world's most beautiful beaches for a reason!
Tip: If you're flying in town & don't have room in your suitcase for beach gear or the kids' water toys, almost every local beach shop + nearby supermarket we found has a shovel + pail set to grab & go. We made sure to get one for the kids right away.
You can also rent lounge chairs right on the sand from most hotels, condos & resorts too.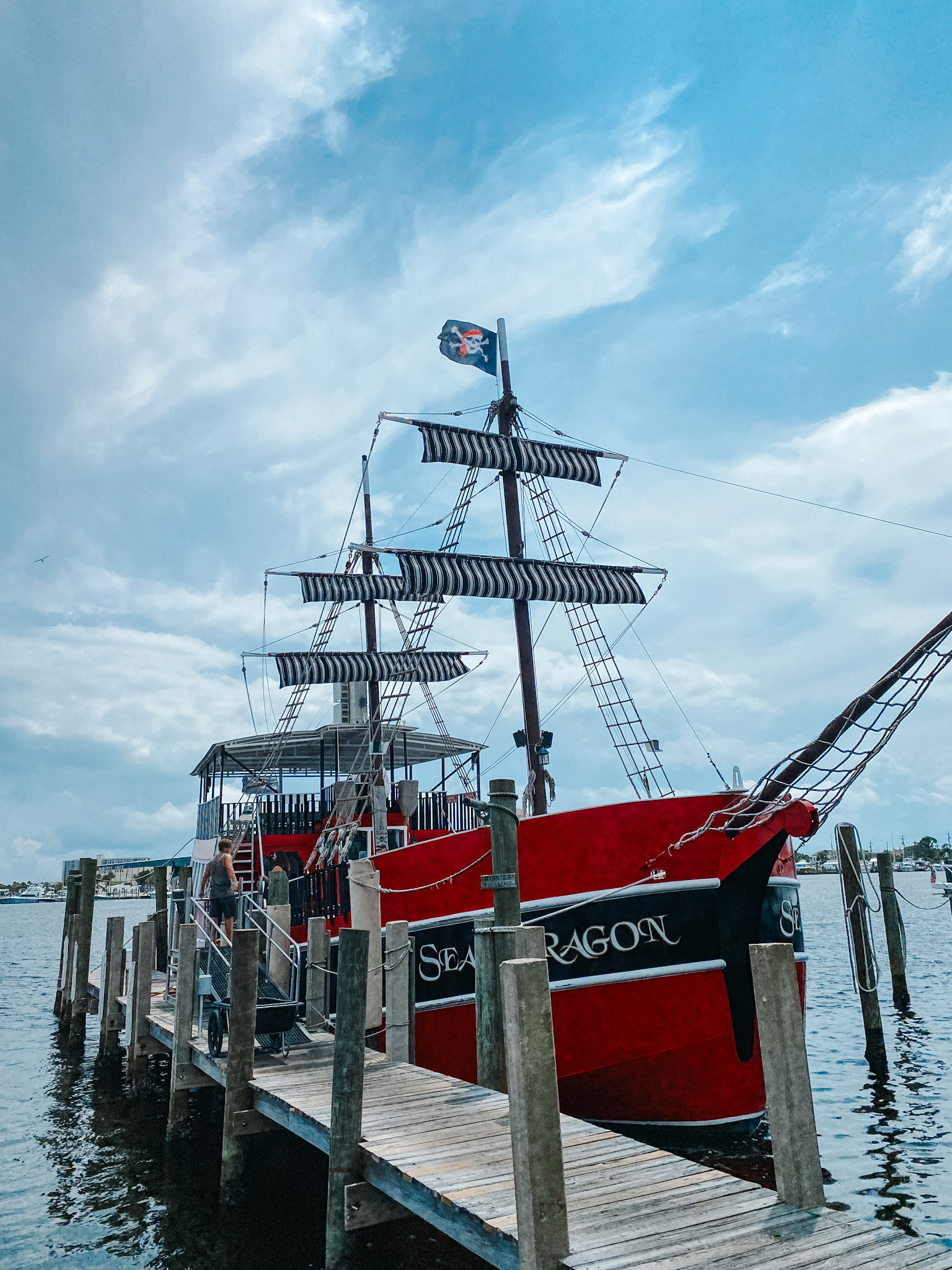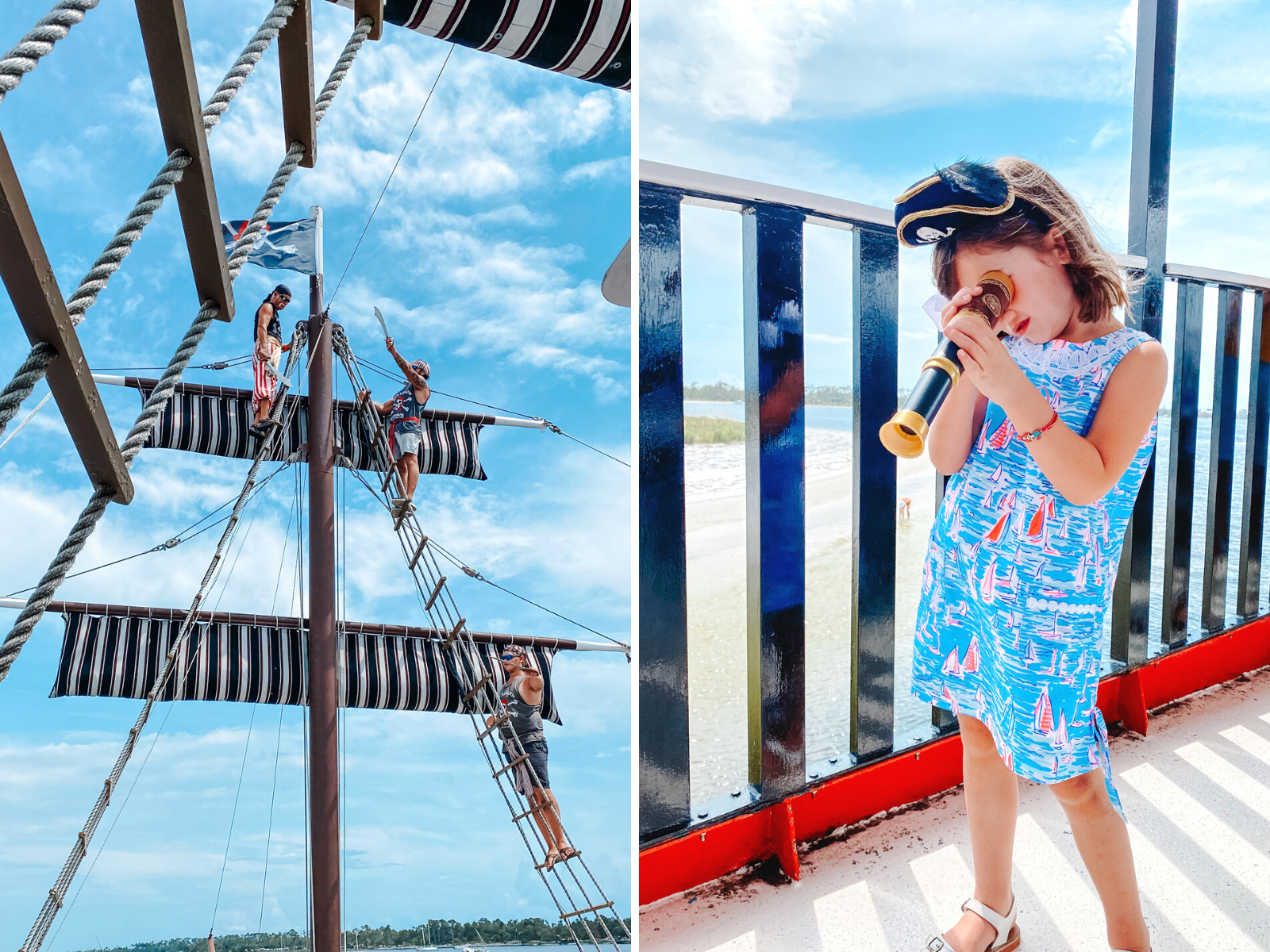 Linking Annie's Lilly dress (& a few lookalikes) below

Turn on your JavaScript to view content
2. Set Sail on the Sea Dragon
Ahoy Matey! This is one adventure your family will never forget! The Sea Dragon Pirate Cruise embarks on several swashbuckling adventures each day taking passengers on a 2-hour themed cruise. Pirates keep the kids entertained with games and activities while the grown-ups can soak in the scenery or sip on "grog" from the galley below.
The ship departs from the Grand Lagoon at the Lighthouse Marina. You can grab tickets here!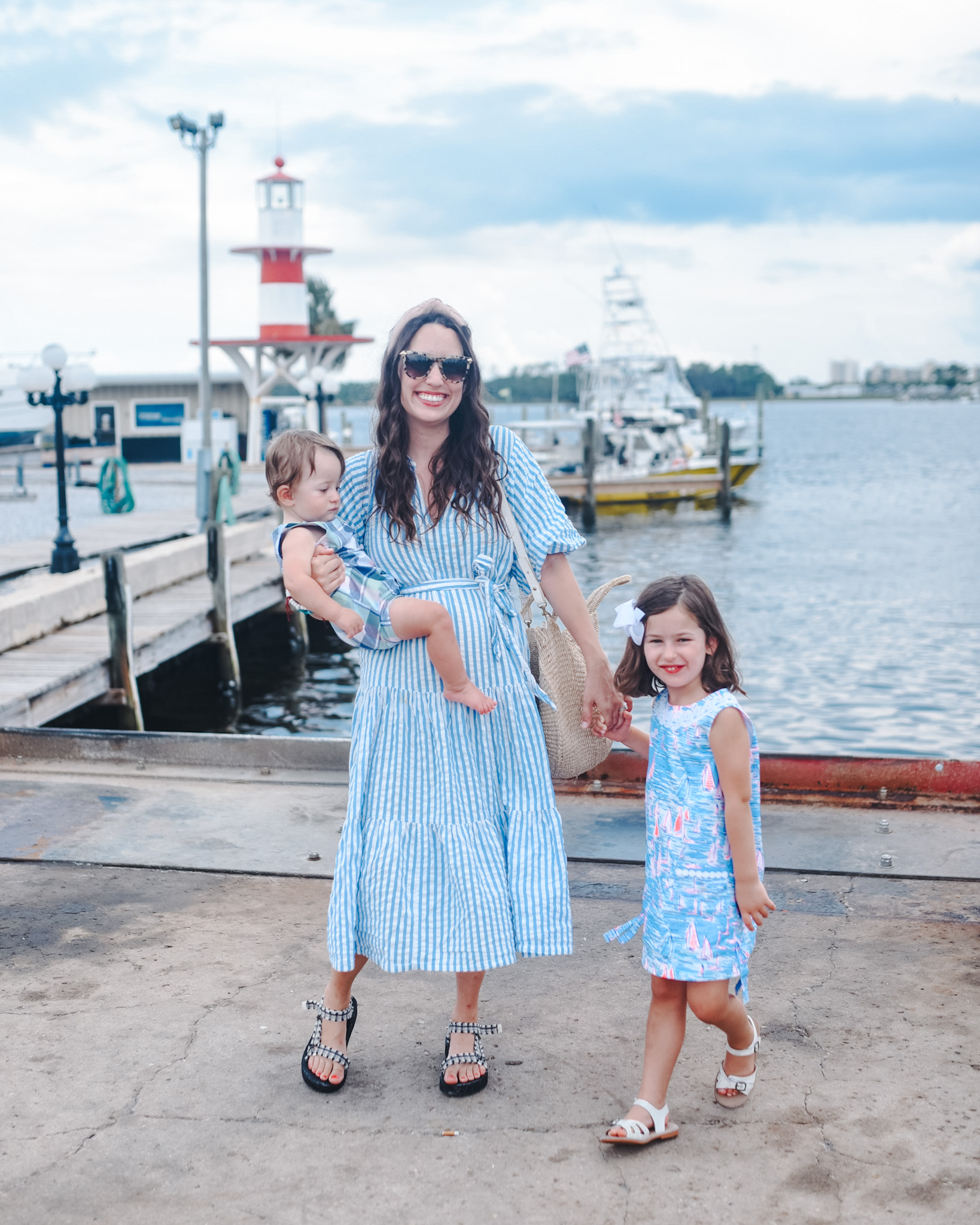 Styling in Seaside Silhouettes 

Turn on your JavaScript to view content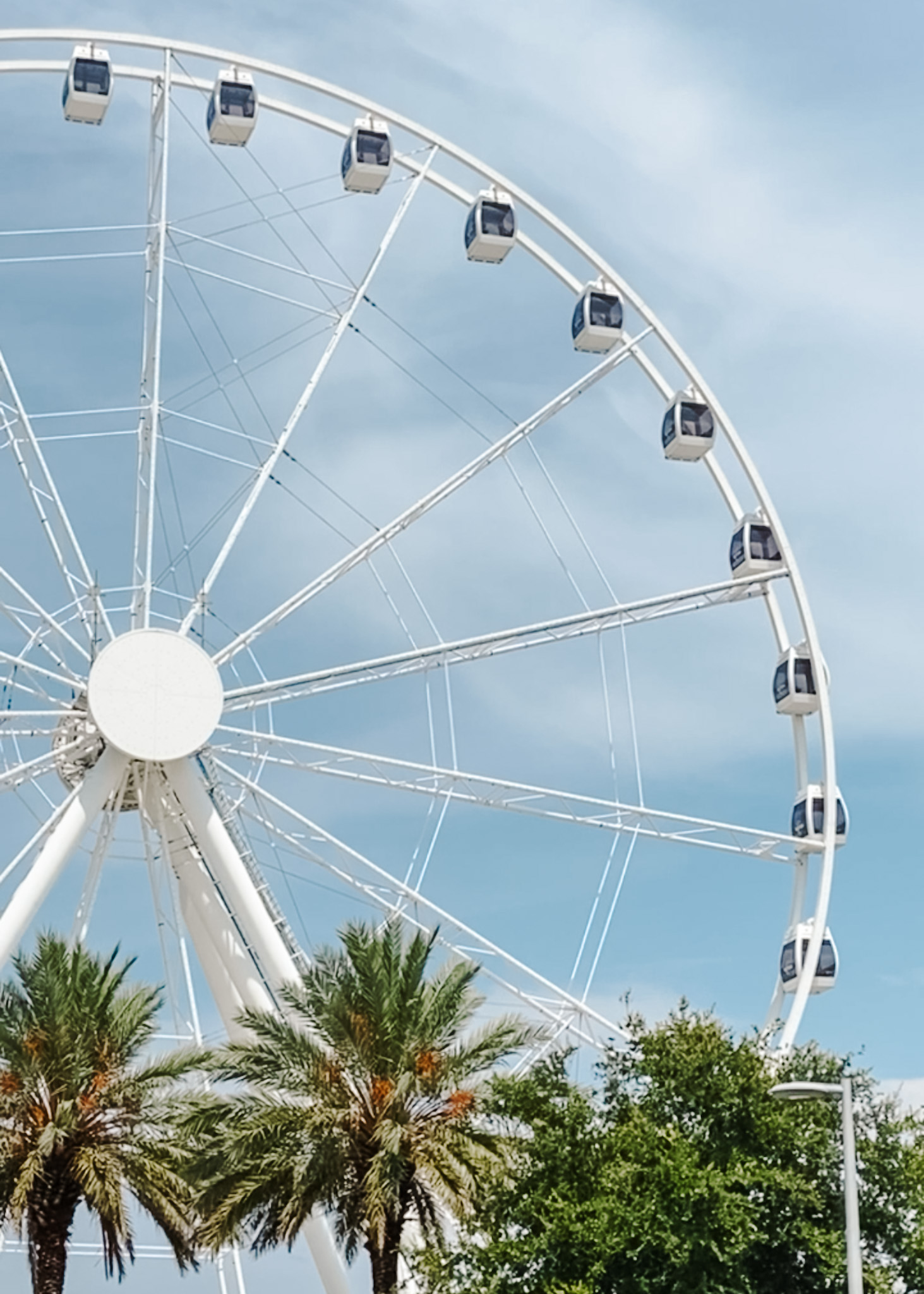 3. Soar Above the Sea in the SkyWheel
The SkyWheel is a can't miss attraction in PCB! Located in PierPark, guests can hop in a climate-controlled gondola and soar 200 ft. in the sky getting a glimpse of the beaches and ocean from above.
We thought this was a great way to start off our trip by getting a lay of the land (and sea) before beginning our adventure in Panama City Beach!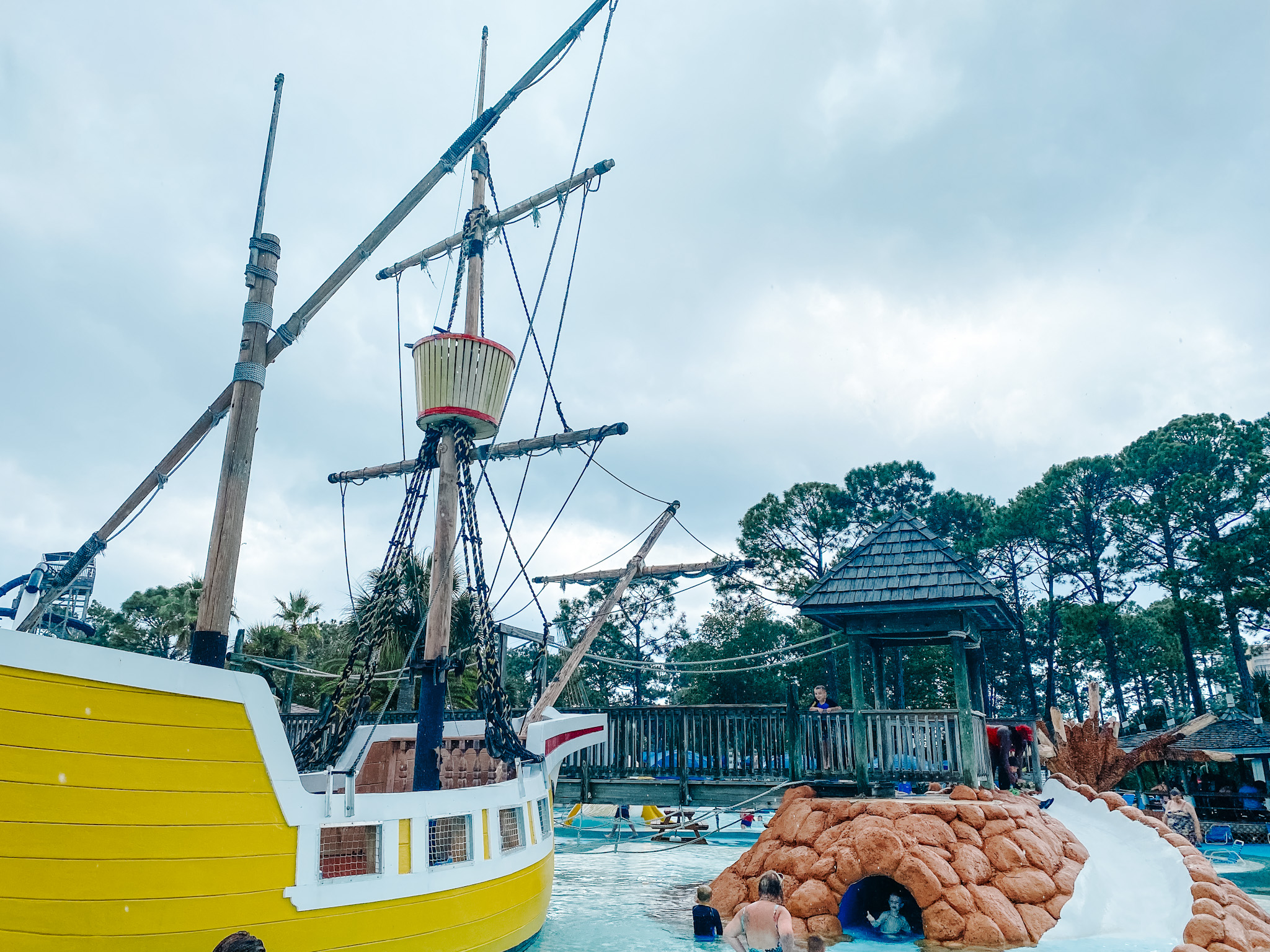 4. Make a Splash at Shipwreck Island
This tropical-themed waterpark is home to twenty-acres of fun for the whole family. Dueling plunge slides will excite the thrill seeker while those wanting to relax will love the lazy river. A 300,000 gallon wave-pool sits in the center of the park and there is even a designated area for littles called Skull Island. Our *almost* toddler loved making a splash at Tadpole Hole – a larger than life activity pool for even the tiniest of tots.
You can easily spend an entire day here with all the park has to offer. Multiple restaurants and snack shops scatter Shipwreck Island offering anything and everything you can fancy!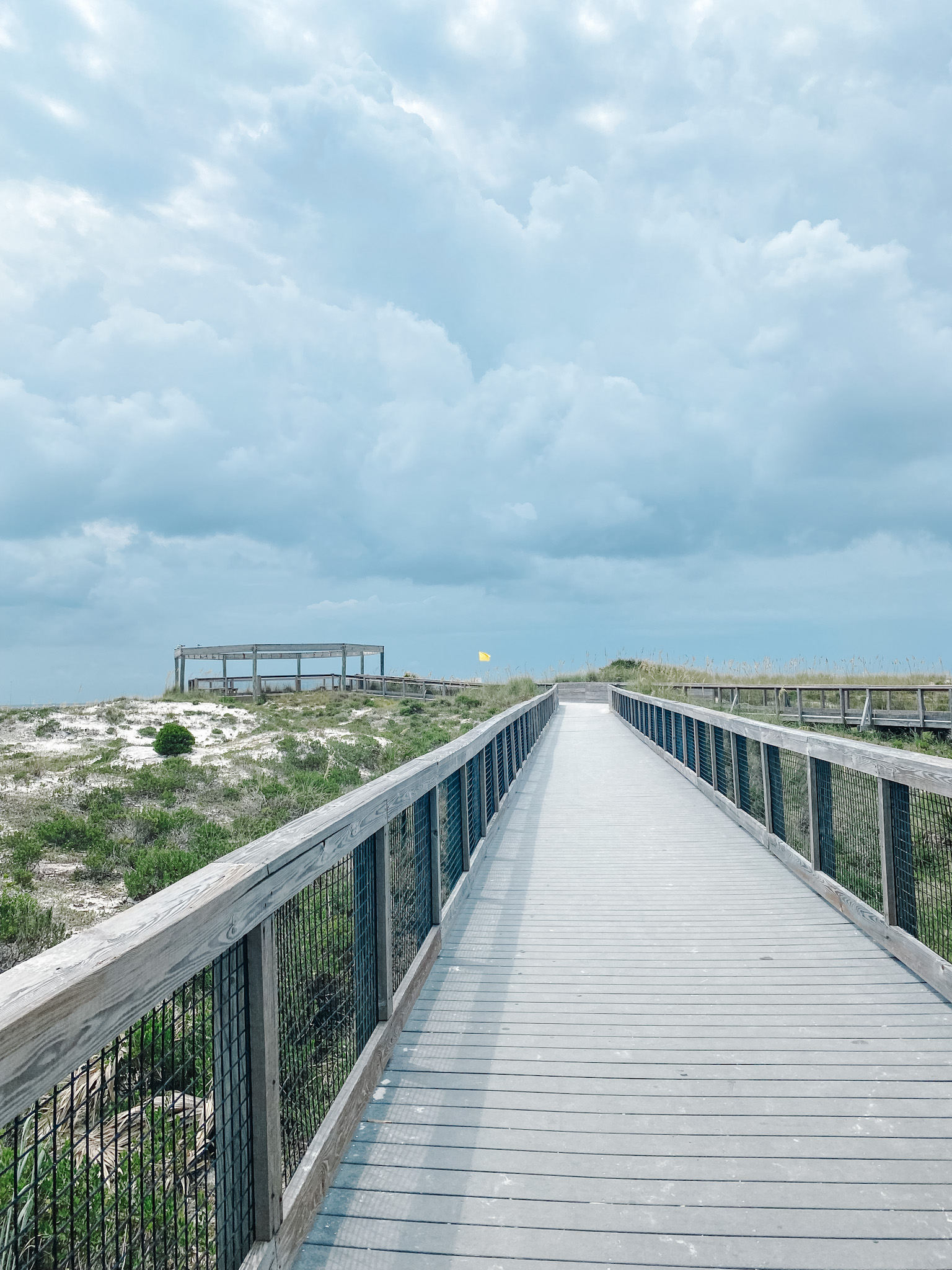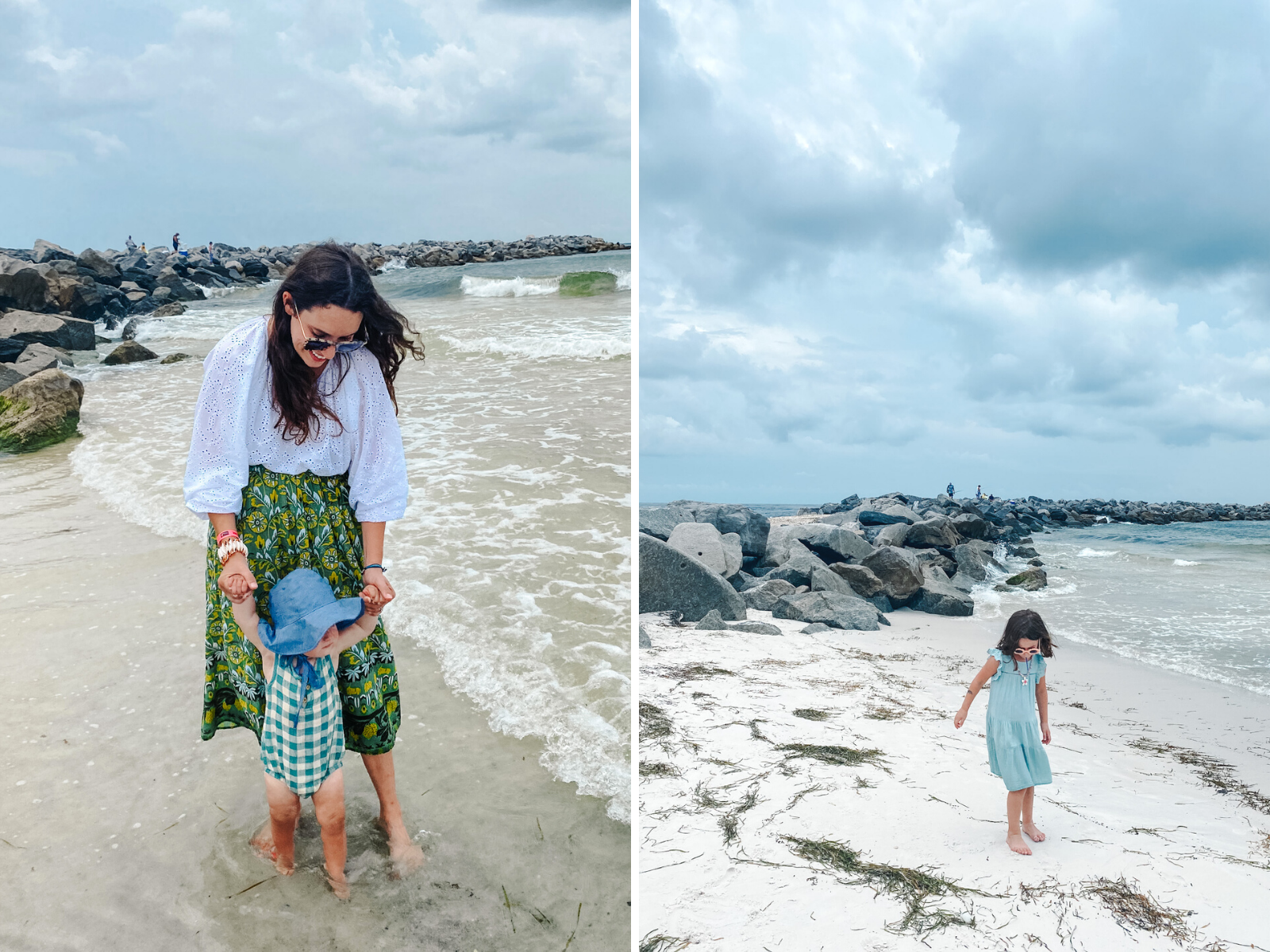 outfits for a day on the sand

Turn on your JavaScript to view content
5. Play at St. Andrews State Park
Nestled between the Gulf of Mexico and St. Andrews Bay lies a little piece of paradise – St. Andrews State Park. We spent a serene morning here that ended up being one of the highlights of our entire trip to PCB. We went for a walk along the beach while the kids splashed through the crashing waves into the sugar white sand. The jetties were a sight to see and made for the perfect backdrop to our family beach photos.
The park is a popular place for hiking, bird watching, snorkeling, swimming and more. Visitors can even purchase tickets to take the shuttle to nearby Shell Island here too.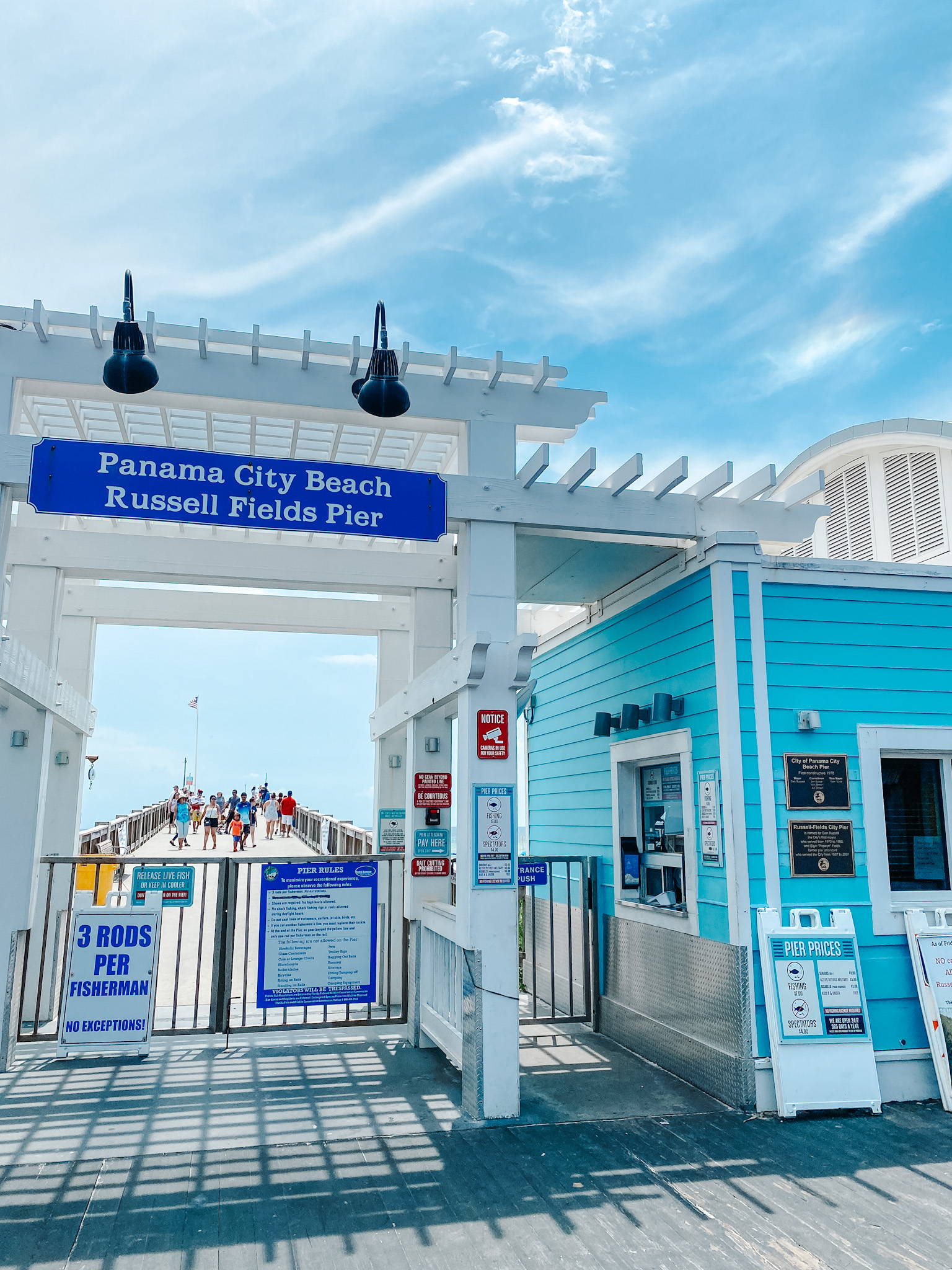 my dress is loveshackfancy x target & Annie is sporting Peggy Green
6. Promenade on the Pier
Russel Fields Pier sits at the end of Pier Park giving guests the opportunity to stroll over 1500 feet of water into the Gulf of Mexico. We paid the pier a visit on our first day in town and spent our stroll spotting pelicans, seagulls and fisherman luring in their catch.
Access to spectators is $3 a person but the views from the pier are priceless!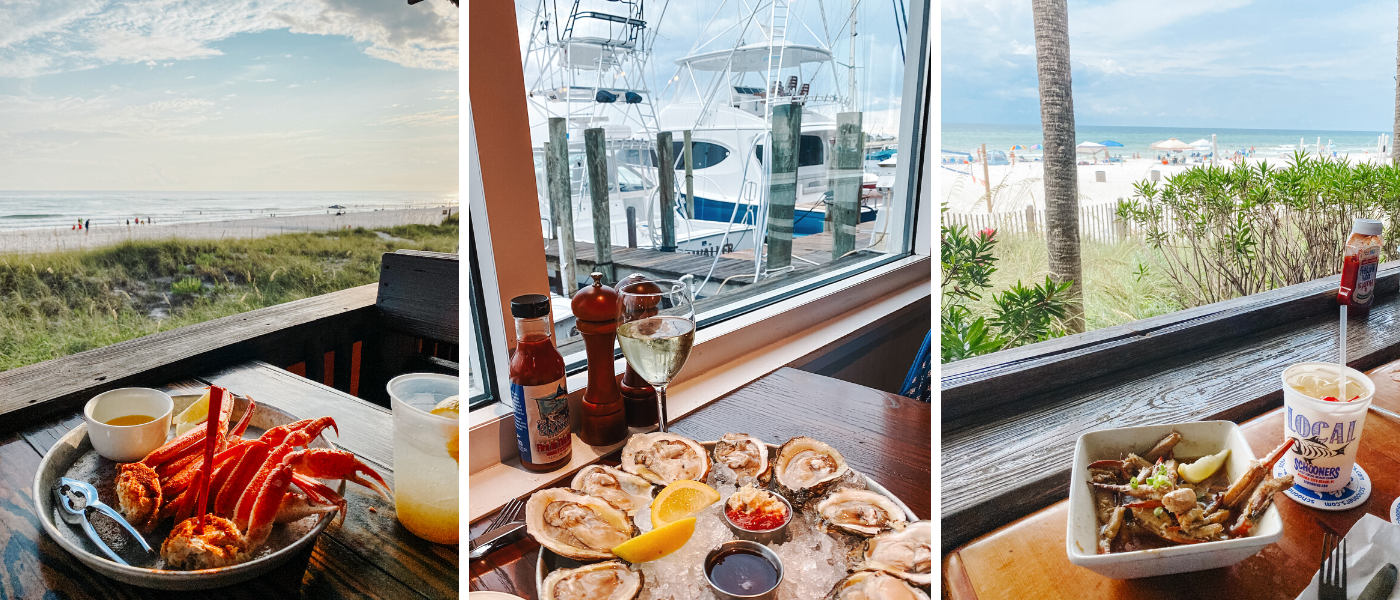 Wine and Dine on the Waterfront
Yes, the beaches are AMAZING in PCB. So are the many different things to see and do here too. But you know what is really out of this world here? The food! We were truly blown away by all of the delicious restaurants we tried in town. Many of which offer waterfront views right from the dinner table.
A few of our favorite family-friendly spots right along the water were Runaway Island (the best spot to catch the sunset), Schooners (great cocktails!) and The Grand Marlin (you must get their oysters!)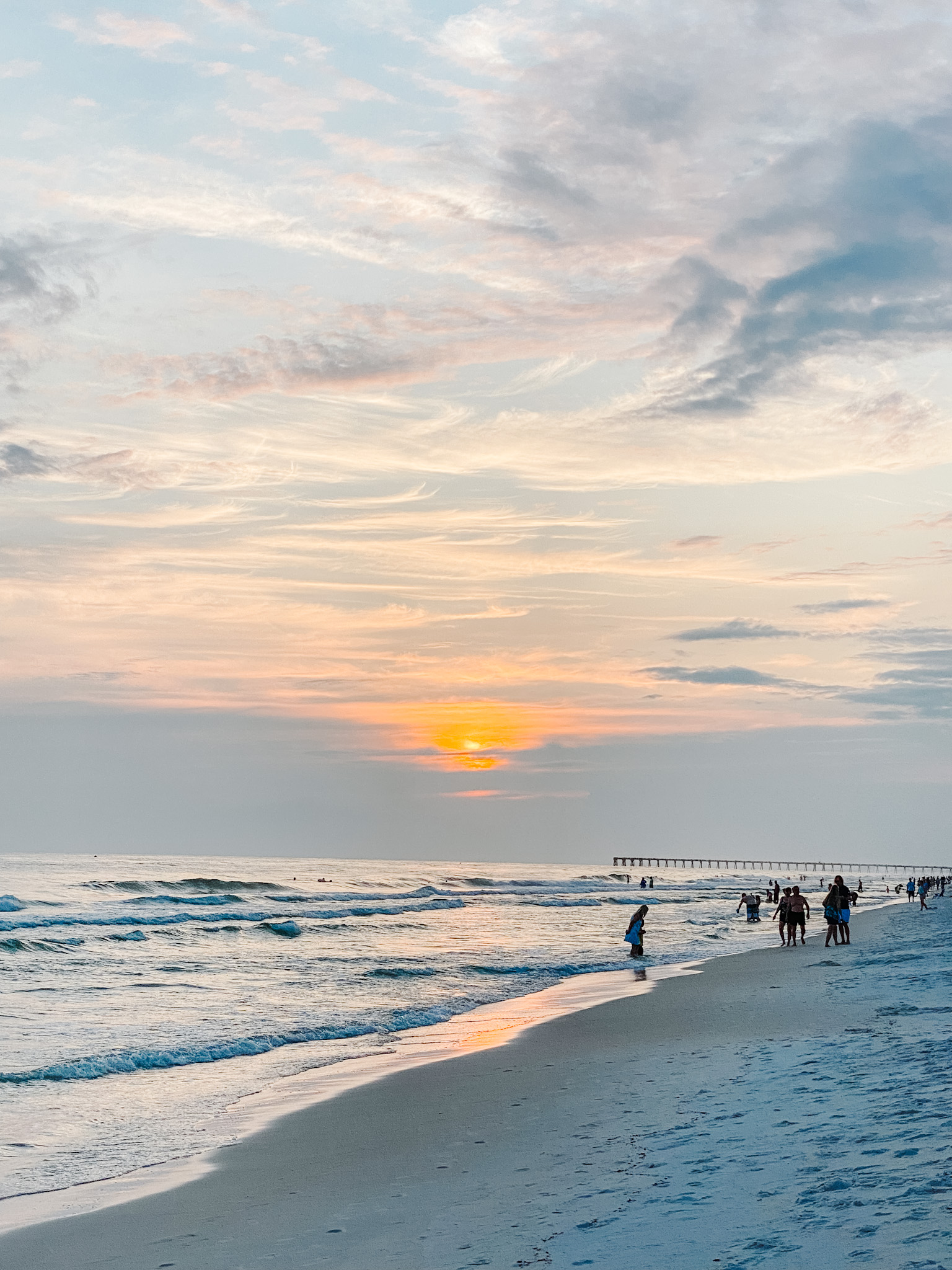 7. Catch the Sunset
Panama City Beach sunsets are 10/10. Golden hour on the beach in PCB deserves to be celebrated each and every day as the sunsets here are truly remarkable. We kept the kids up late several nights so they could play in the sun, basking in the waning sun's glow. Definitely plan your evenings out to make sure you have time to squeeze in a sunset on the beach while in town.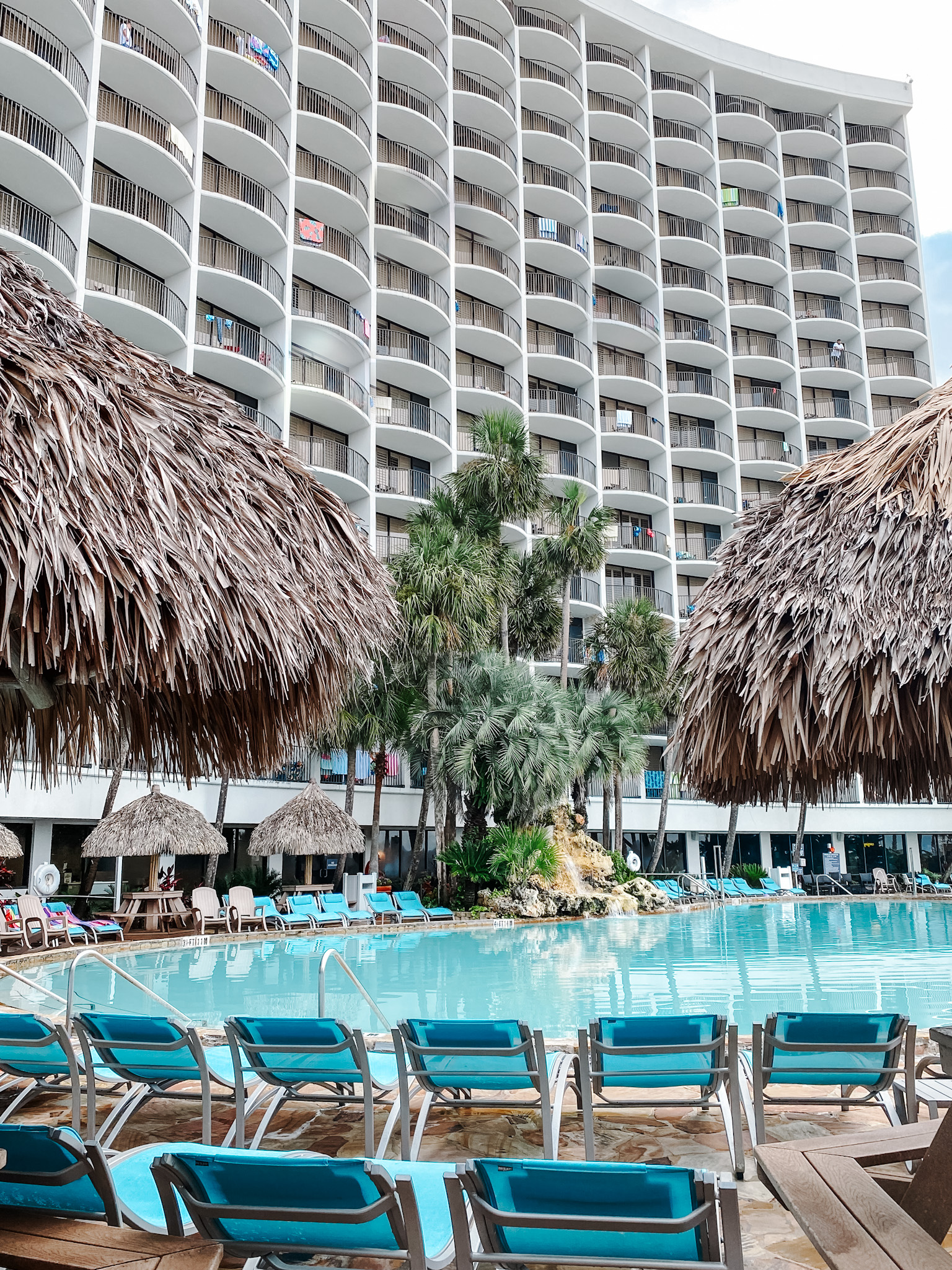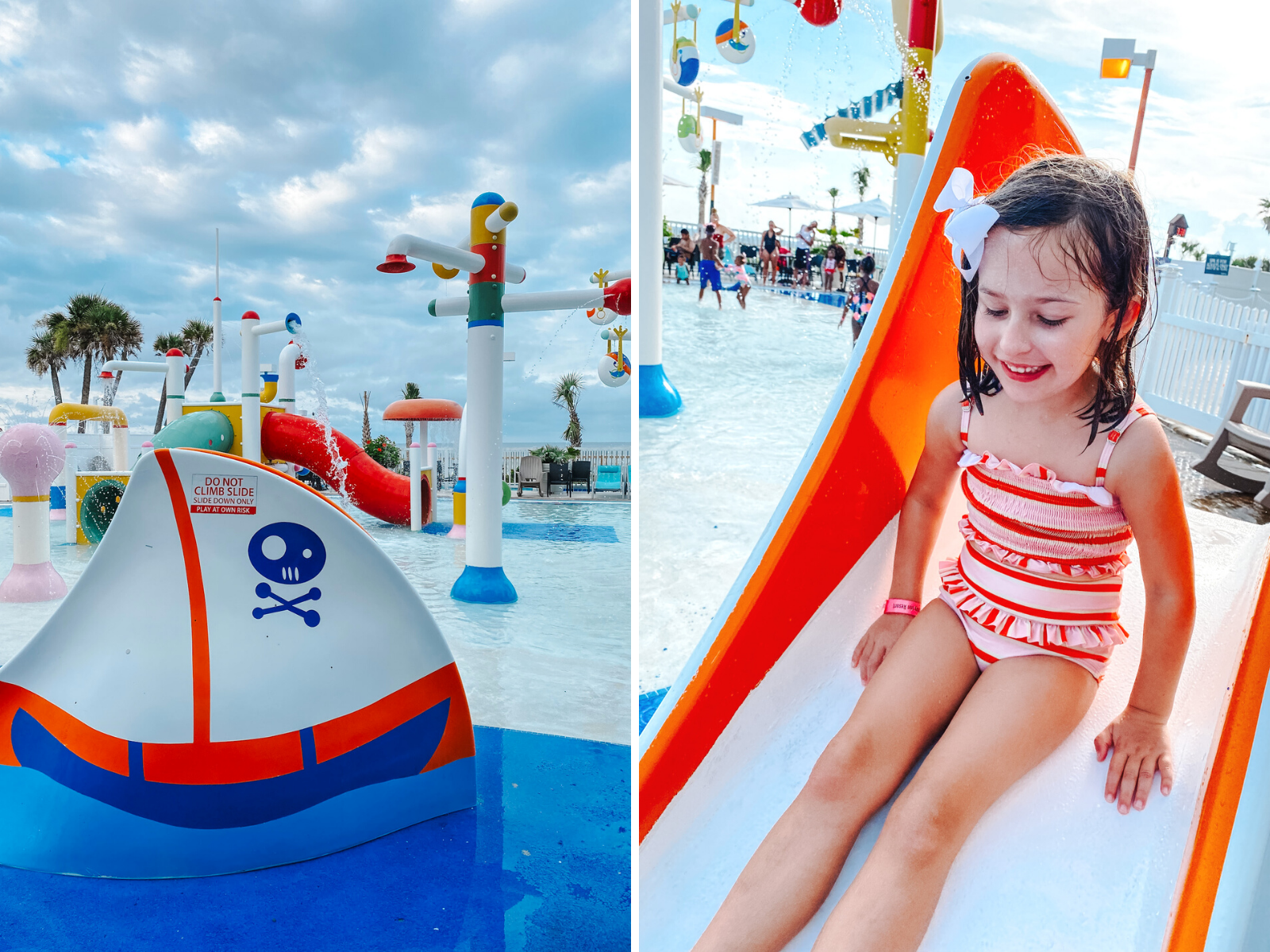 8. Stay at the Holiday Inn Resort Panama City Beach Hotel
There are oodles of places to choose from laying your head for the night in PCB. If you're traveling with kiddos, I highly recommend the Holiday Inn Resort. It was right in the middle of town, close to everything, and had offered an endless amount of family fun.
The sweeping views of the Gulf of Mexico from our balcony were, in a word, dreamy. I loved seeing the live music, hula dancers and fire performances each evening. Annie and Bennett adored the splash pad, lazy river & pools. But the best part of all was being steps away from the beach!
—
Panama City Beach, Florida delights visitors year-round providing family fun and adventure for all ages. We were truly blown away by everything the city had to offer and made memories this trip that I'm sure will last a lifetime.
—
Thank you so much to PCB for bringing us out to experience & share this delightful destination. As always, all opinions are my own. Thank YOU so much for supporitng the brands that make Lone Star Looking Glass possible.
—
xo, alice
The post The BEST Activities & Adventures for Families in PCB appeared first on Lone Star Looking Glass.
What does naughty but nice mean
. xoxo.