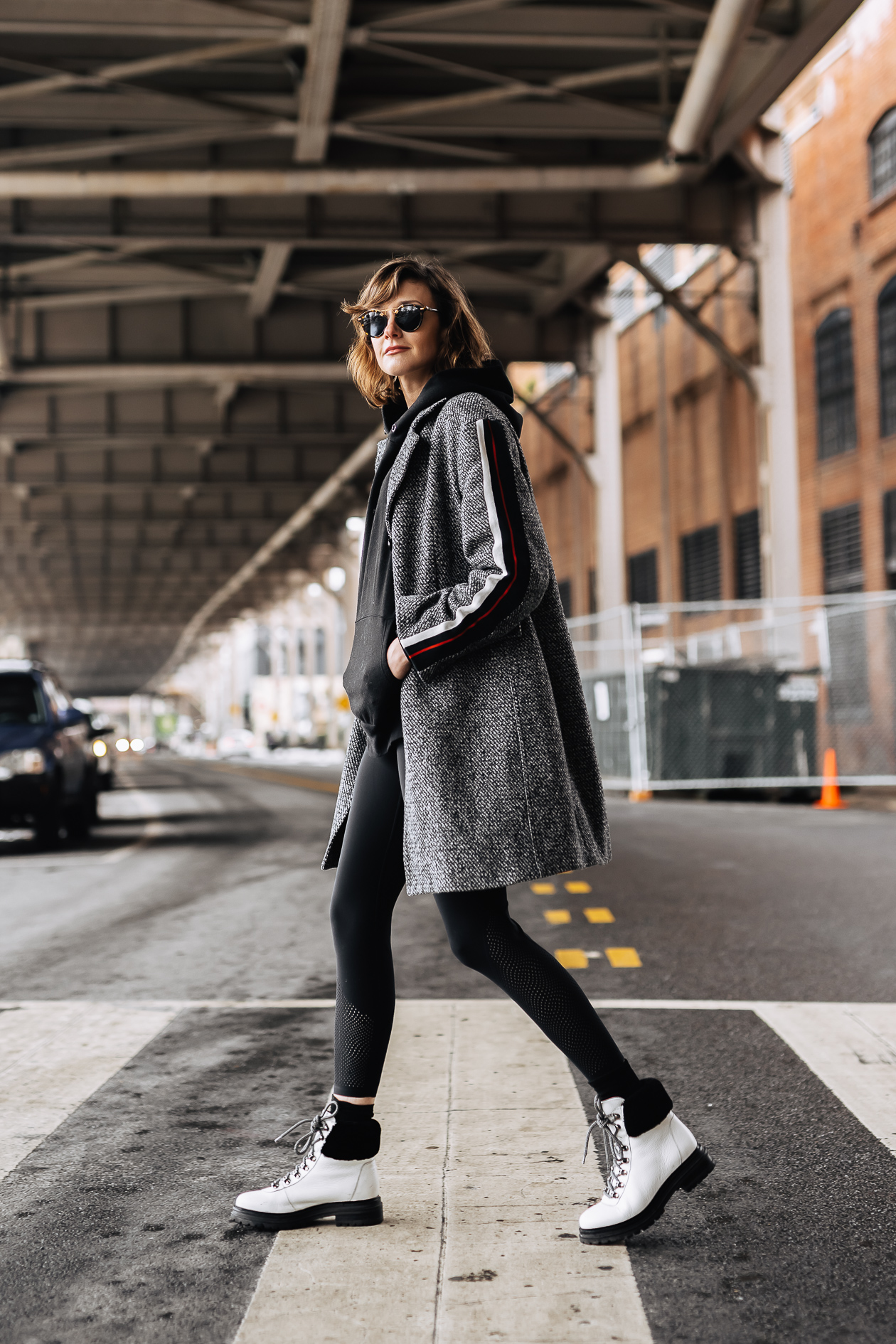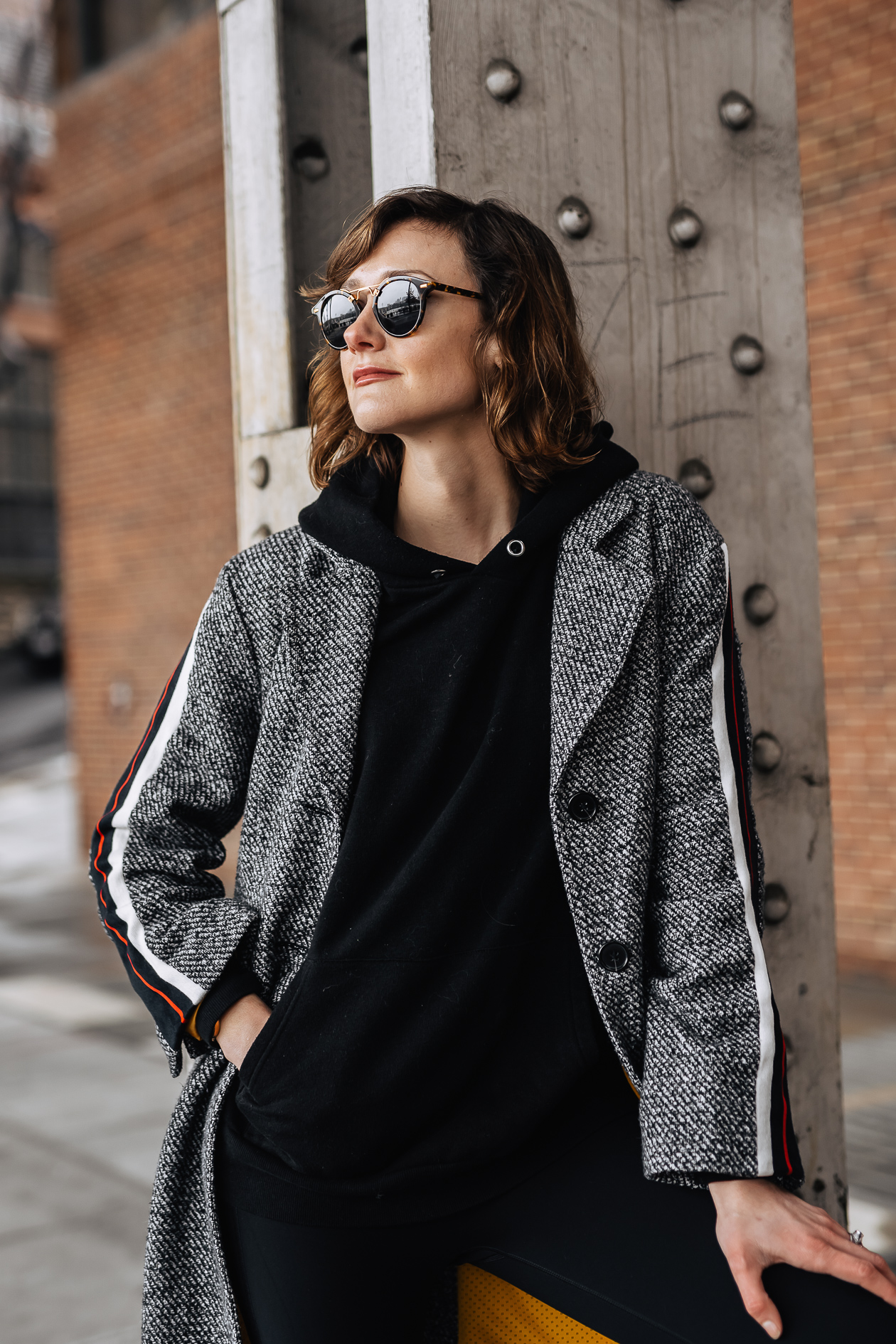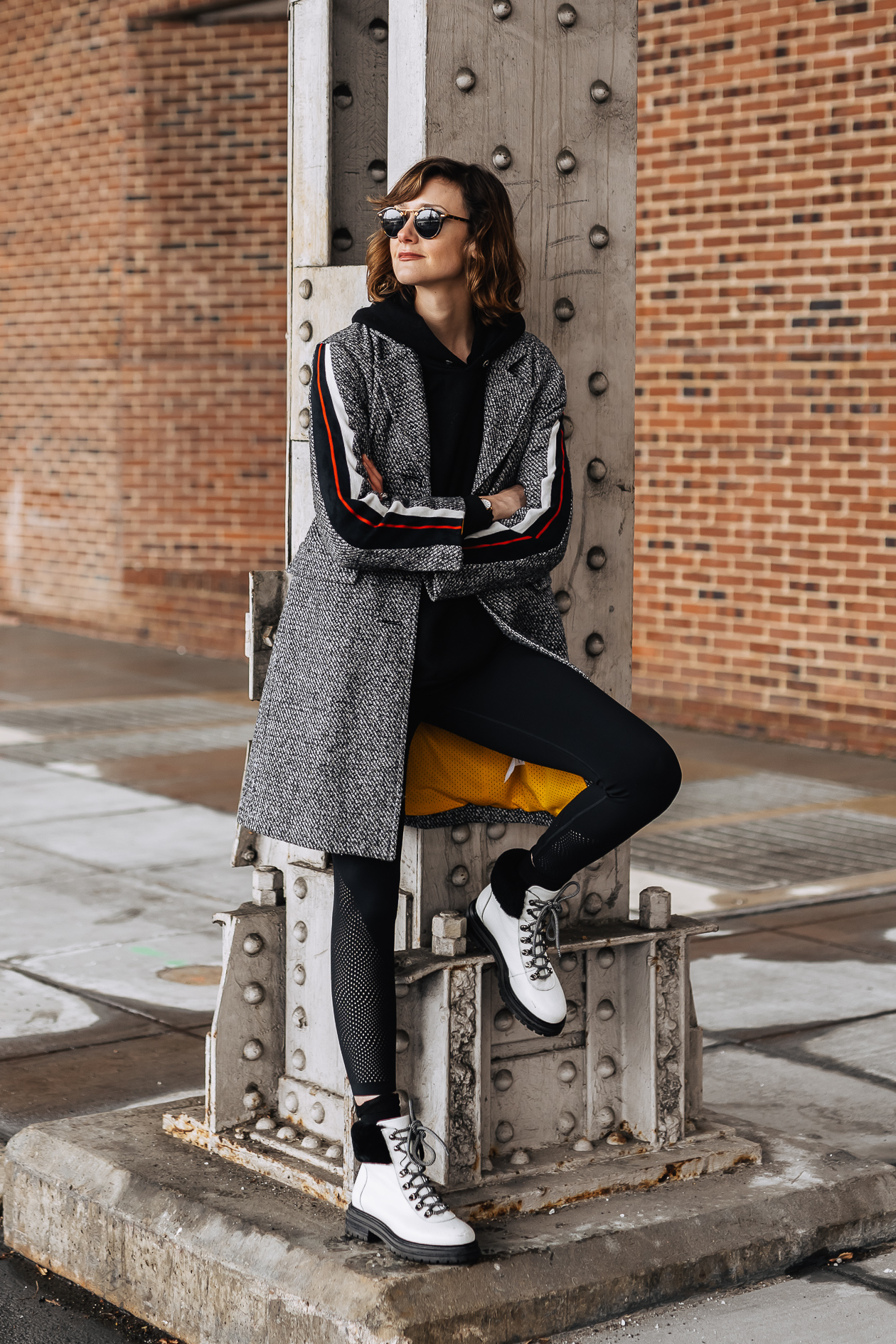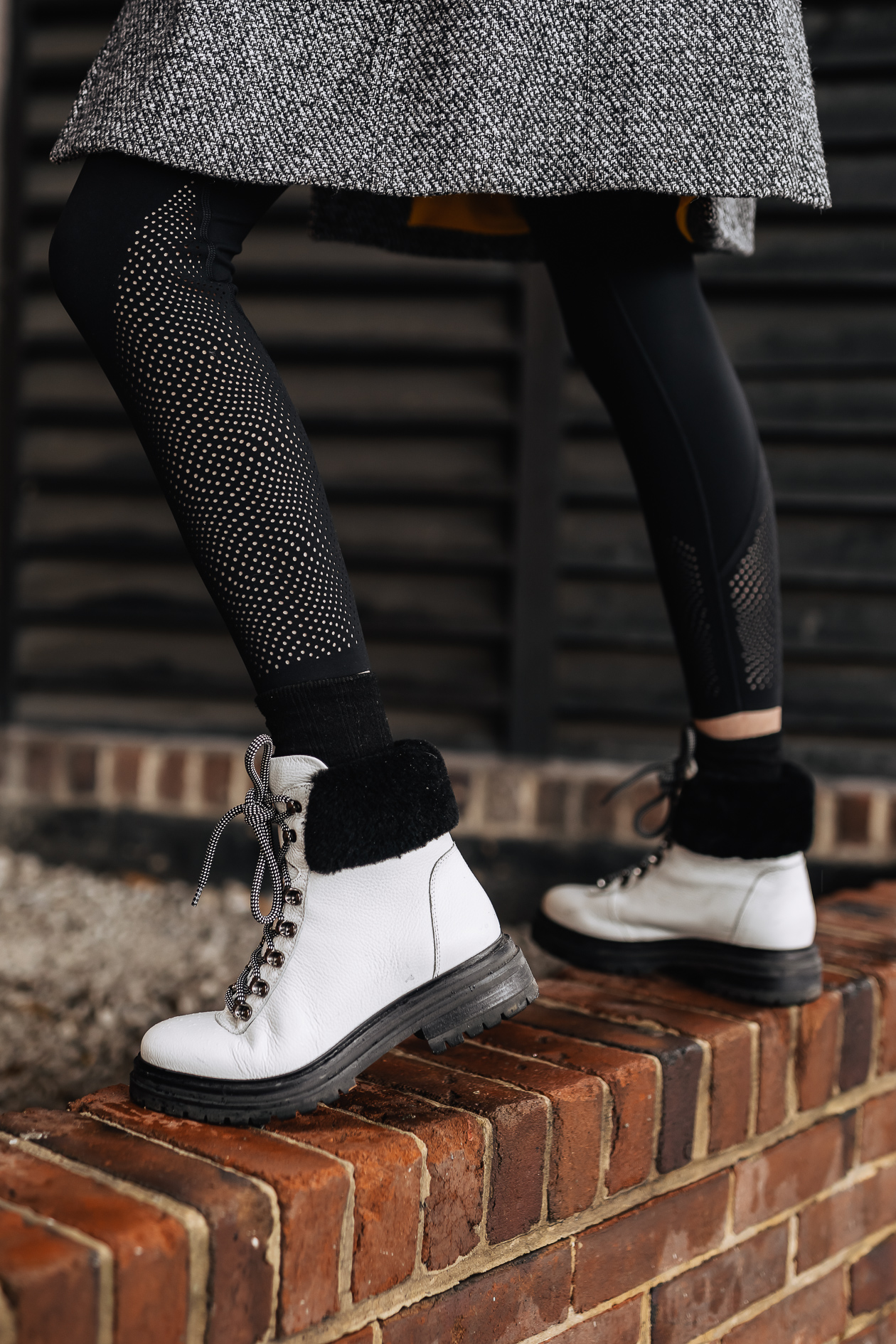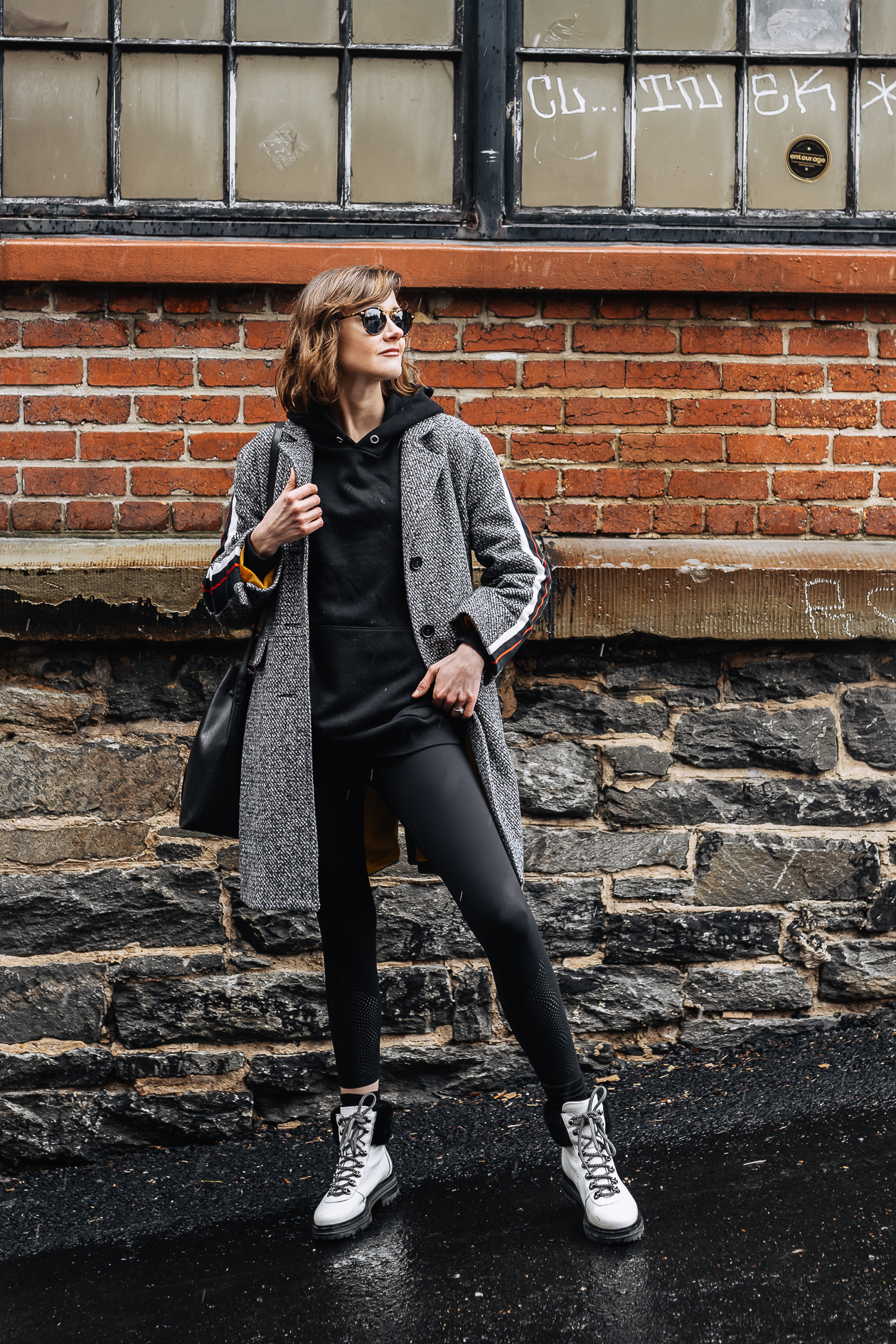 wearing Krewe sunglasses, Koche coat via Rent the Runway (get 40% off 2 months of RTR's 8 and 16 item plans with code EPENDER50), H&M hoodie, Spanx leggings, and M. Gemi boots (on sale!)
We've all been trapped in our homes, living in leggings and sweats for what feels like ages now. I know I, for one, am ready to get out in the world again. Sure, I still love to dress up in the fancy and fun looks I document in my blog posts, but I'm just as guilty as the next person of falling into the frumpy trap when it comes to everyday wear. Lately I've been living in these laser cut leggings – I love the matte finish and the invisible waistband is very flattering. The other day I decided to upgrade them to a IG-worthy streetwear look by adding these lace-up boots, side-striped overcoat, and fun sunglasses. This is one of those looks where "accessories make the outfit," but as you can see, it really didn't take much. Moving into spring, I plan to keep sprucing up my daily looks with a little more flare and polish. After all, we're going to have lots of great things to dress up for once this pandemic is over!
What does naughty or nice mean
. xoxo.