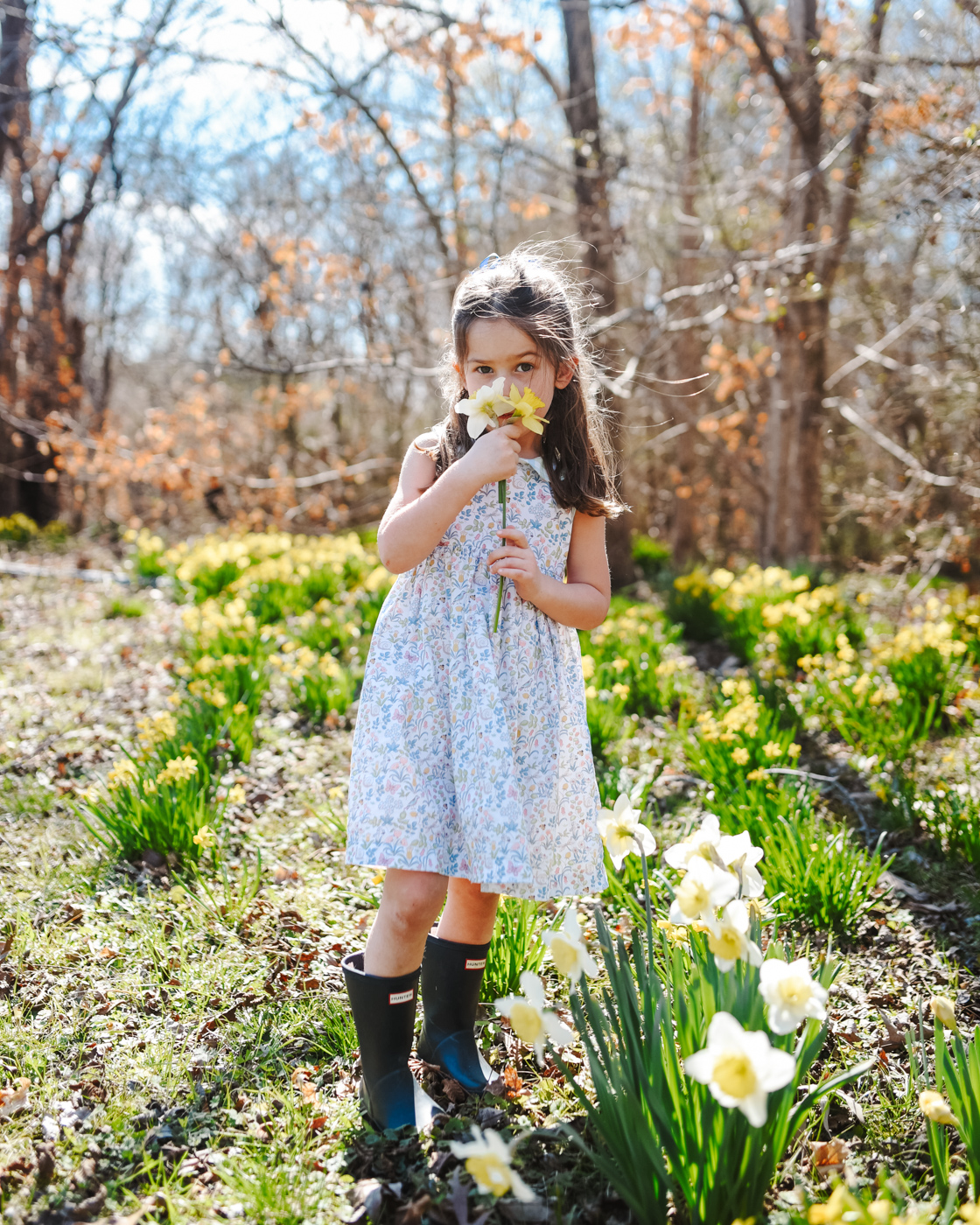 Peggy Green Dress // Rain Boots
I could go on all day long about how happy I am the weather has warmed up a bit in Memphis. Spring weather means spring adventures – and after only staying within the confines of home this time last year, I'm more than ready to venture out a bit farther this season to enjoy everything spring in Memphis has to offer!
Now that we have outings to fill our days once again you better believe we're dressing to the nines for them! I'm rounding up a few favorite spring styles that I've picked and perused over for Annie this season below. 
JavaScript is currently disabled in this browser. Reactivate it to view this content.

Turn on your JavaScript to view content
Dondolo makes the most exquisite designs and I absolutely adore the smocking details on this pretty pink dress.
We also love L'Amour shoes for their classic silhouettes and sturdiness for serious play.
My sweet cousin Peggy designed this darling dress from Peggy Green. Bennett even has a bubble that matches the plaid print on the collar.
I love this easy under $20 striped dress for days we may be making messes. Annie is usually pretty good about keeping her clothes clean but she's also a kid and sometimes you just have to get paint, chocolate or dirt all over you!
Freshly Picked makes these adorable sturdy sandals perfect for slipping on come spring & summer.
—
I am so excited for all of the spring adventures ahead and the cute outfits Annie will wear along them. For now, she loves colorful smocked dresses and is generally pretty agreeable with everything I buy for her. Fingers crossed she lets her mama pick out her clothes for just a bit longer because clearly I'm having too much fun with it!
—
Be on the lookout for baby boy finds for spring soon. And as always, thanks for stopping by the blog!
xo, alice
The post Spring Styles for Little Girls appeared first on Lone Star Looking Glass.
What does naughty but nice mean
. xoxo.