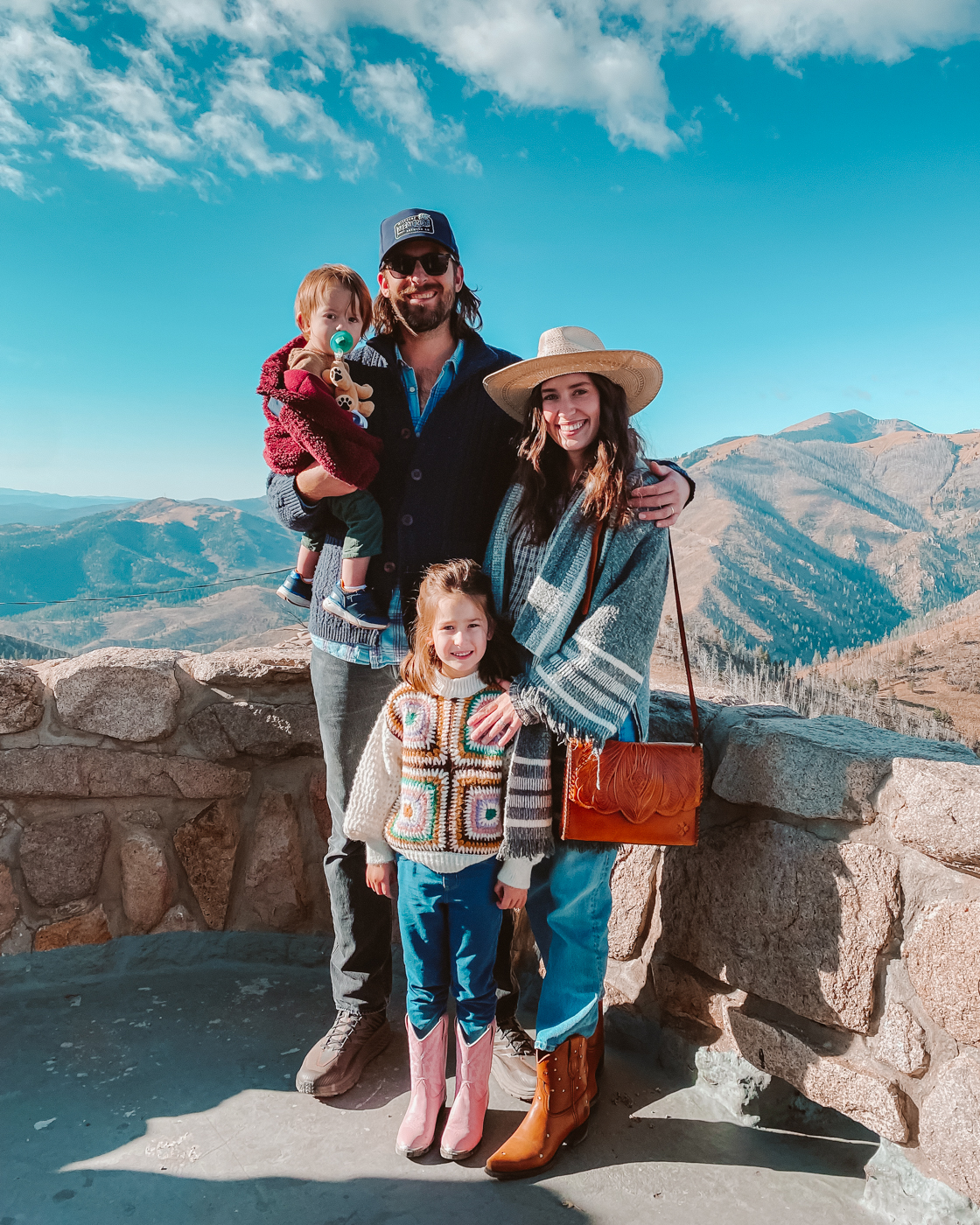 Now that the little ones are back in school, I finally found the time to round up our recent travels & share the ins and outs with y'all. This past fall, we spent a weekend in one of our favorite mountain towns, Ruidoso, New Mexico.
We visited Ruidoso for the first time a few years ago, back when we lived in Texas, and fell completely in love. This colorful mountain town has everything you'd want for your outdoorsy-weekend getaway: great hiking, stunning views, lush landscapes, delicious dining and a whole lot of shopping too.
On our last visit, Annie was a small toddler, so we were able to carry her along on some pretty big hikes and have her snooze in the stroller while we did adventures that might have interested Patrick and I just a little bit more than her. This go-round, with a full-fledged preschooler & a toddler, our Ruidoso adventure had a much bigger family focus.
I'm dishing on our delightful vacation rental (it sleeps up to 14 people too) and sharing the best places to adventure, eat & shop when you're visiting Ruidoso with little ones. More below!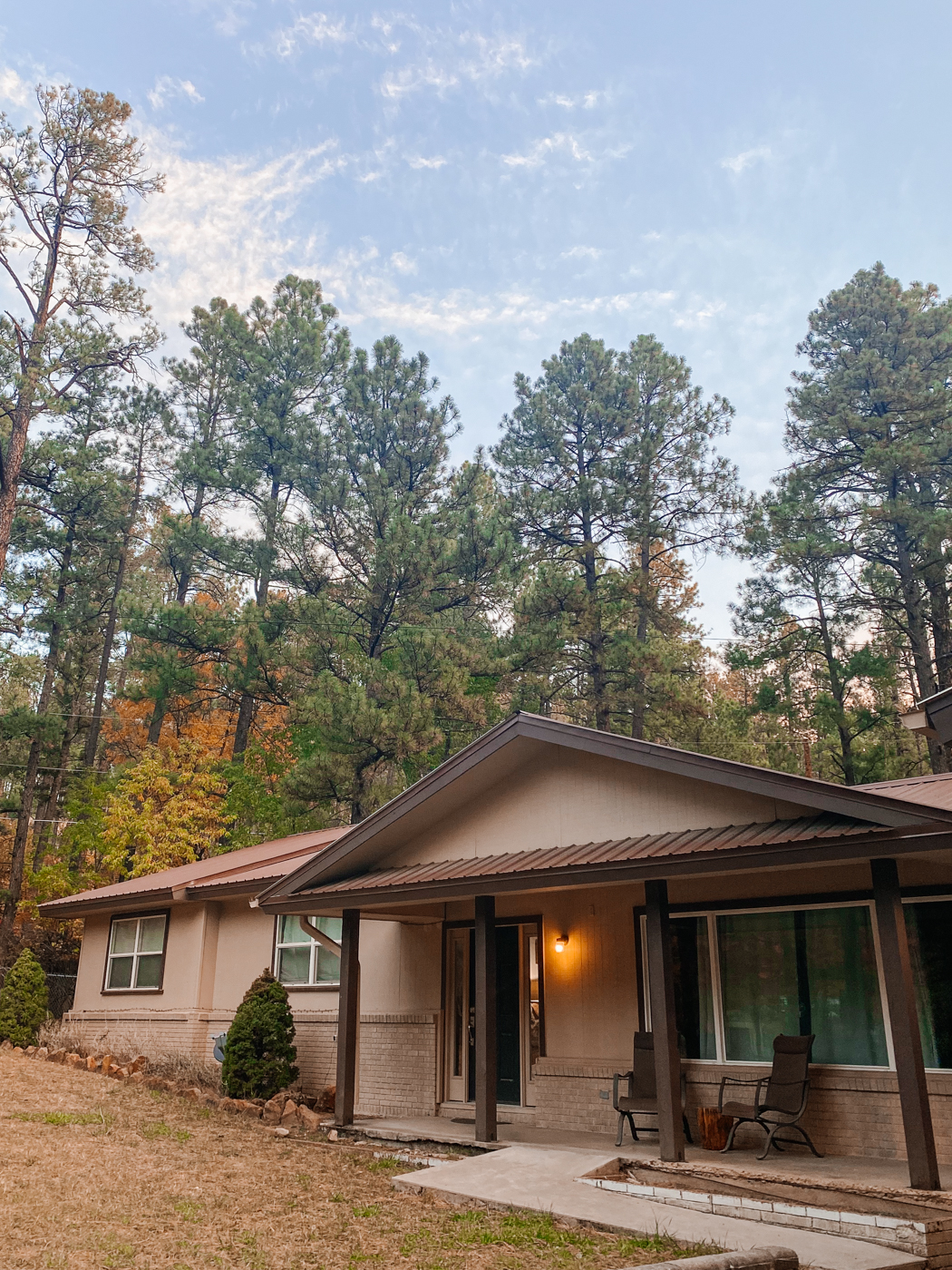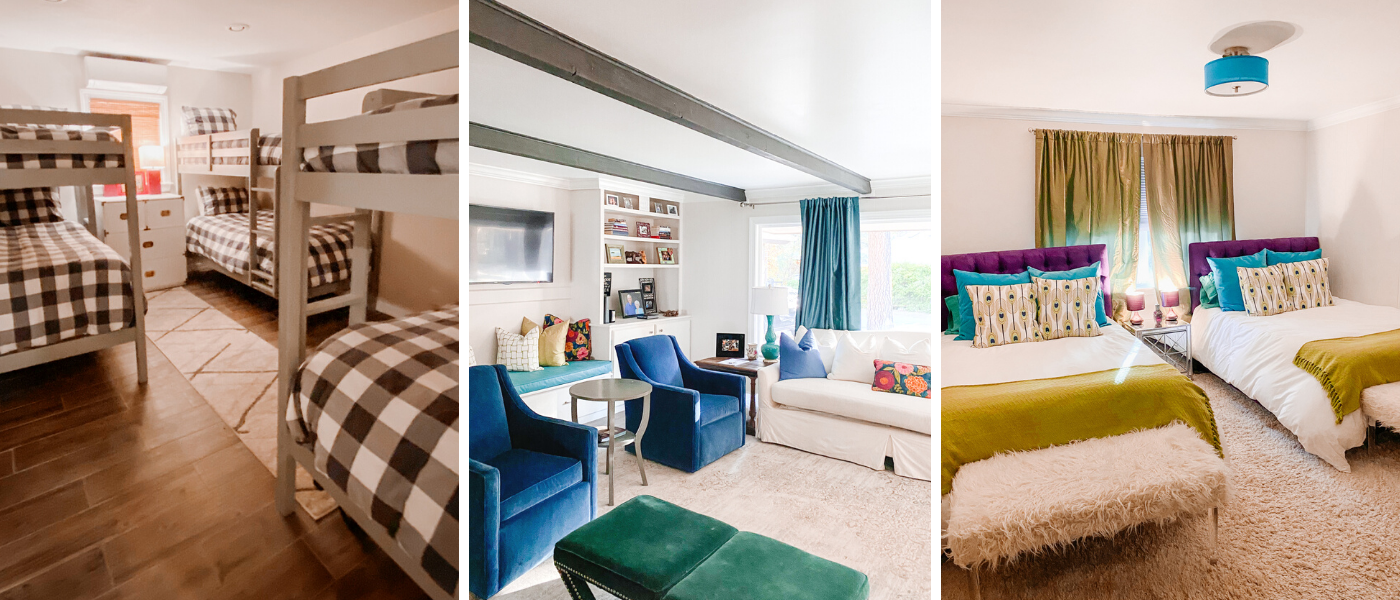 Stay at Ruidoso Tara
We spent the weekend at the a colorful and quaint vacation rental in Ruidoso's Upper Canyon. Ruidoso Tara is a 4 bedroom, 2 bathroom home that sleeps up to 14 people. We didn't necessarily need that much space for our little family but the large living room, wood burning fireplace, large eat-in kitchen & ample space for the little ones to play was above and beyond all of our expectations.
We loved that this home was just a few minutes from town – made grabbing pizza's from Cafe Rio a breeze. The owner was also so incredibly kind, available at the drop of a hat and gave our family some of the best dining & hiking recommendations too.
But our favorite part about our stay was sitting on the front porch each morning, sipping coffee & spotting dear stroll under the Ponderosa Pines. Take me back!!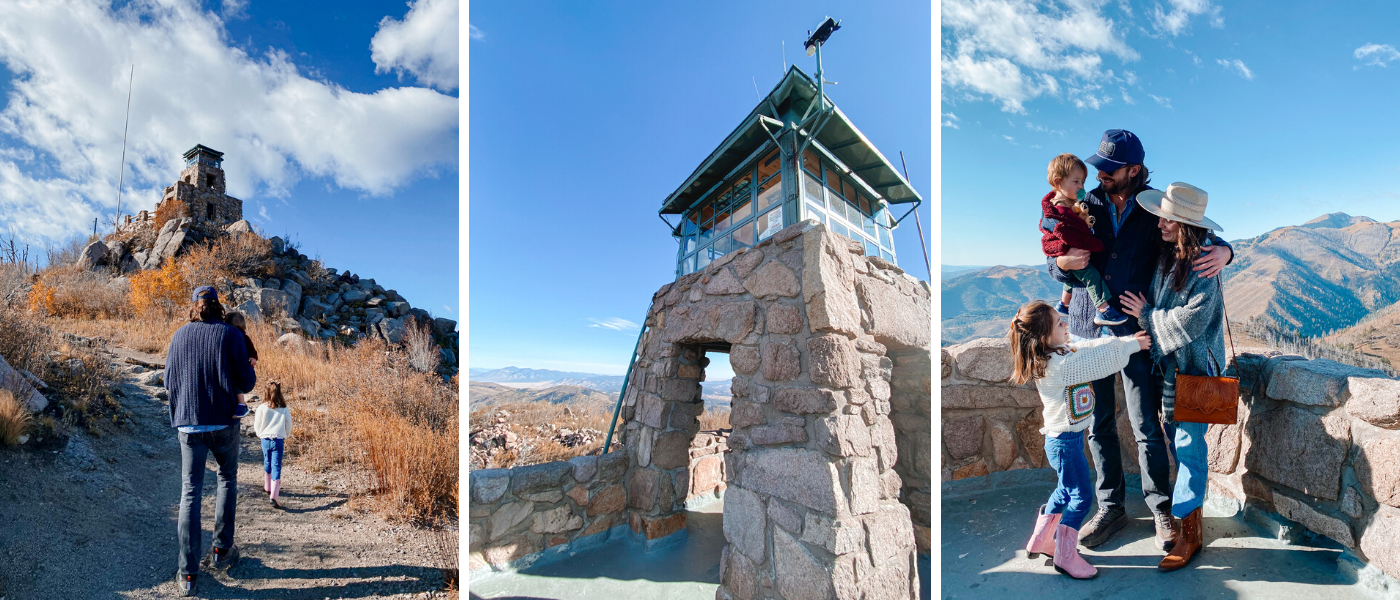 See the View without the Steps
Monjeau Lookout was built in 1940 for the purpose of spotting possible fires in Lincoln National Forrest. Today, it's a historic landmark that the general public can visit to enjoy sweeping panoramic views from high above.
What makes this high in the sky spot great for families with small children is that you do not have to hike all the way to the top of the mountain to get there. A rocky (and somewhat steep) dirt road will take you and your little ones all the way to the summit. After that it's a short walk and a few steps to the lookout.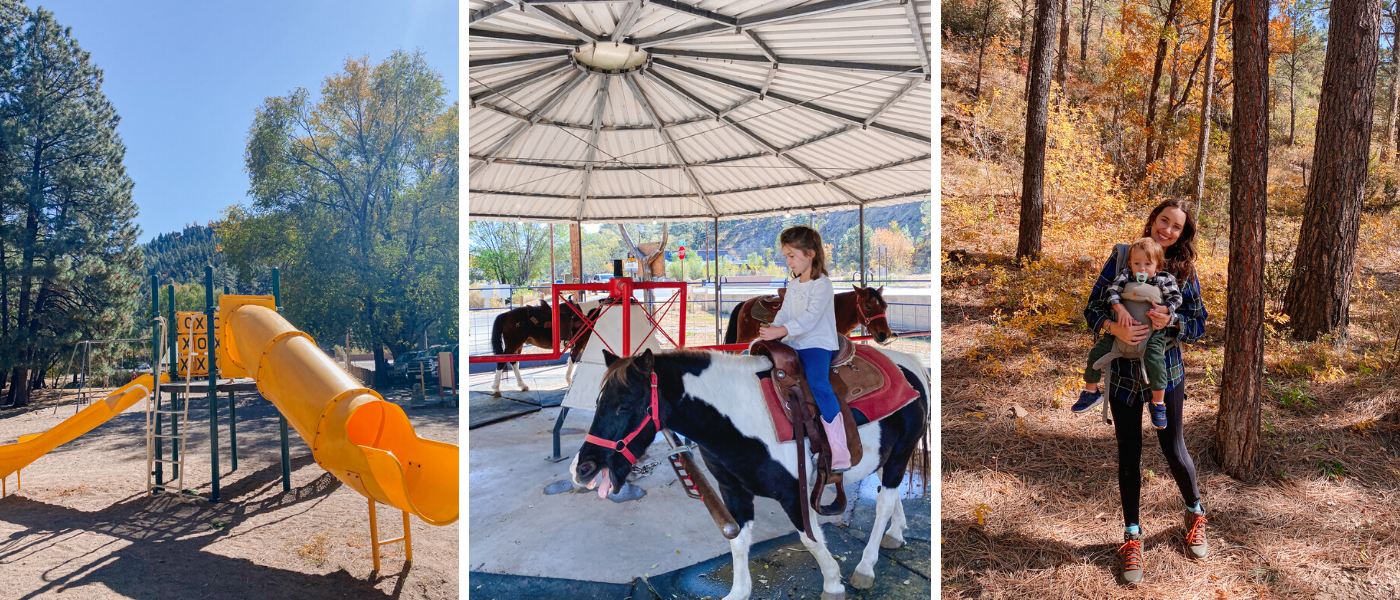 Activities Little Ones will Love
This visit to Ruidoso was focused on family-friendly activities our children could enjoy just as much as us. One of our best memories, and what I would recommend the most, is exploring Two Rivers Park. The paved trail through the park is short, sweet, and oh-so-scenic. There is even a "fantasy fairy path" winding its way through. You can grab the map here and take your tots on a fairy scavenger hunt!
The park boasts a nice playground for kids to run off energy. On select weekends, you can even visit the Pony Ring just steps away from the playground. Annie still talks about her ride on the Pony "Peach" every so often. It's such a sweet and special memory!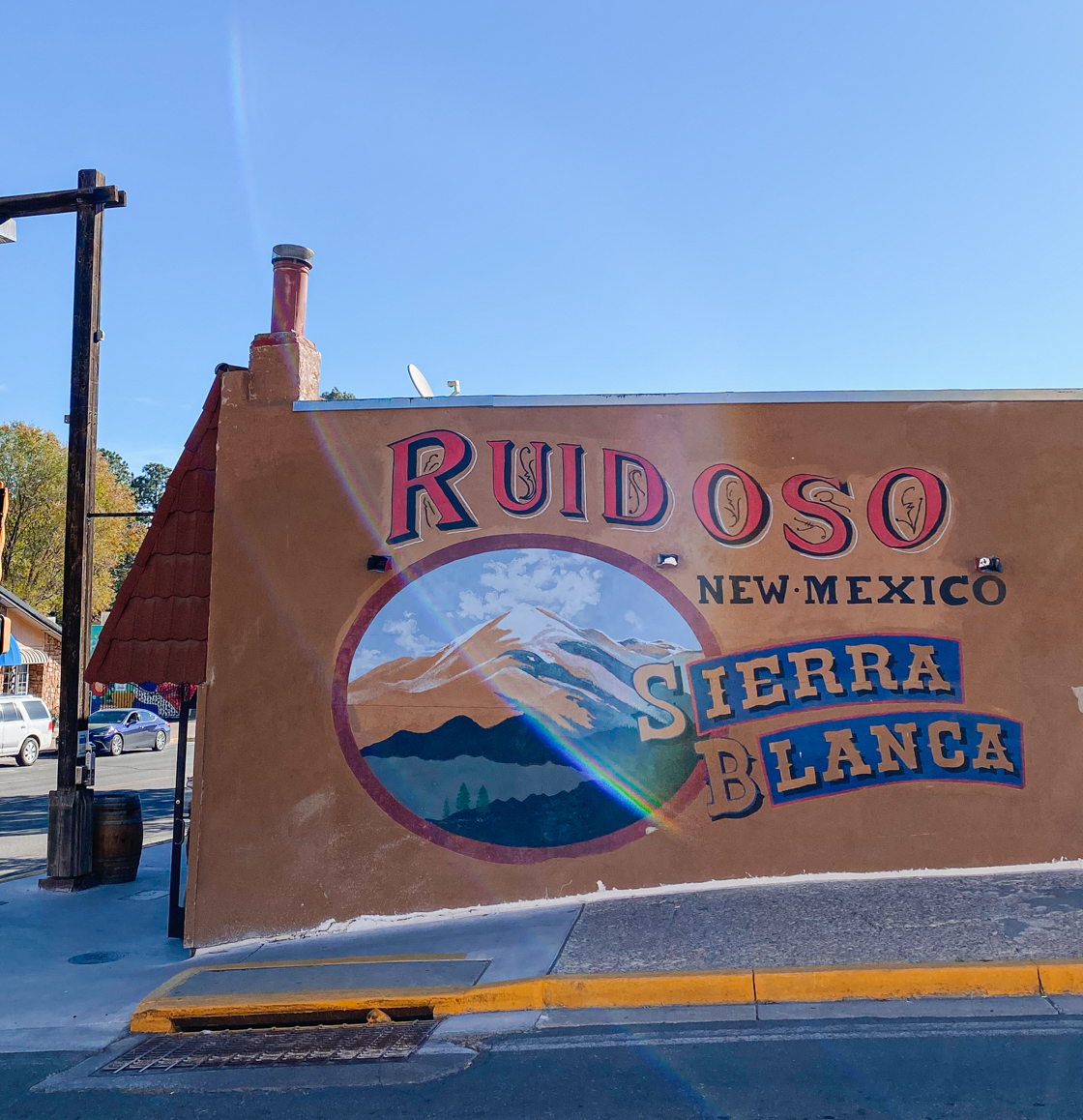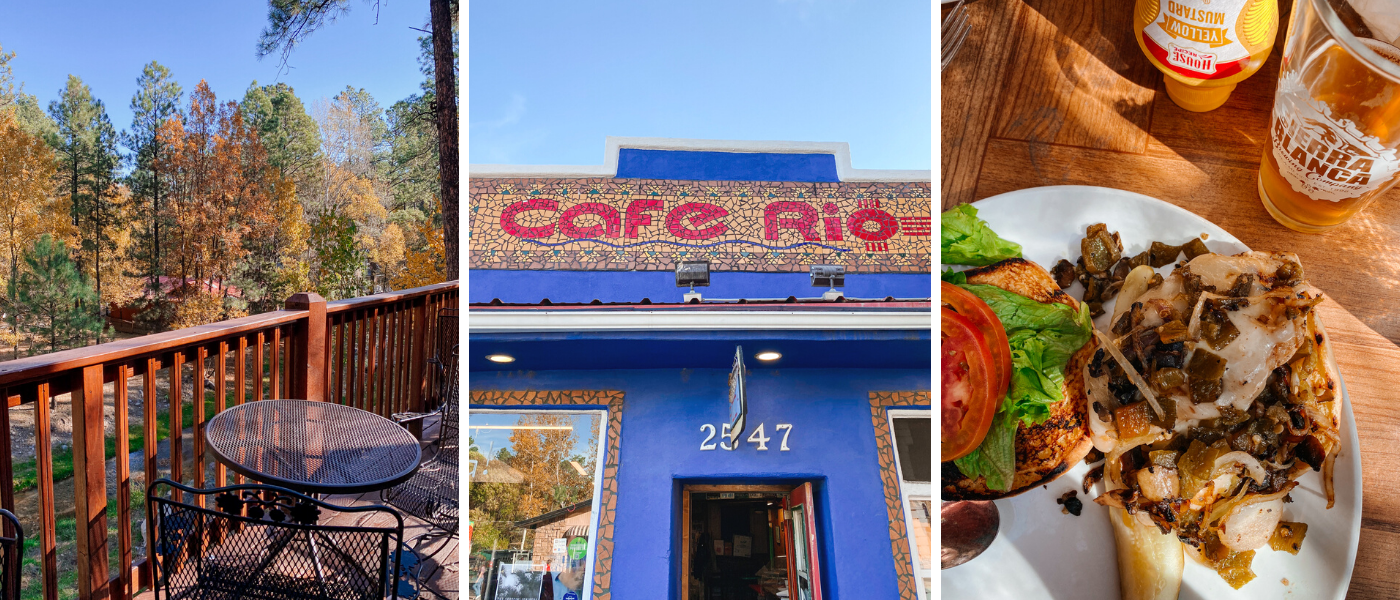 Best Restaurants for Families
Just reminiscing on all our delicious dining in Ruidoso has me hungry – especially for green chilis. We ate oh-so-well for each and every meal here. A few of our favorite spots are:
Cafe Rio: scratch-made pizza pies!
The Village Buttery: perfect spot for a soup & sandwich lunch. Don't forget the pie for dessert!
Log Cabin Restaurant: pancakes in a log cabin. Need I say more!? The one time we were thankful that the kids woke us before dawn was while in Ruidoso. We were the first ones at breakfast and didn't have to wait on a table!
Casa Blanca: can't say enough good things about the fajitas & margaritas!
Sacred Grounds Coffee & Tea: We love grabbing breakfast here and sipping on coffee on the big back porches overlook the pine trees.
Rio Grande Grill & Taproom: Delicious burgers and even more delicious Green Chile Infused Beer!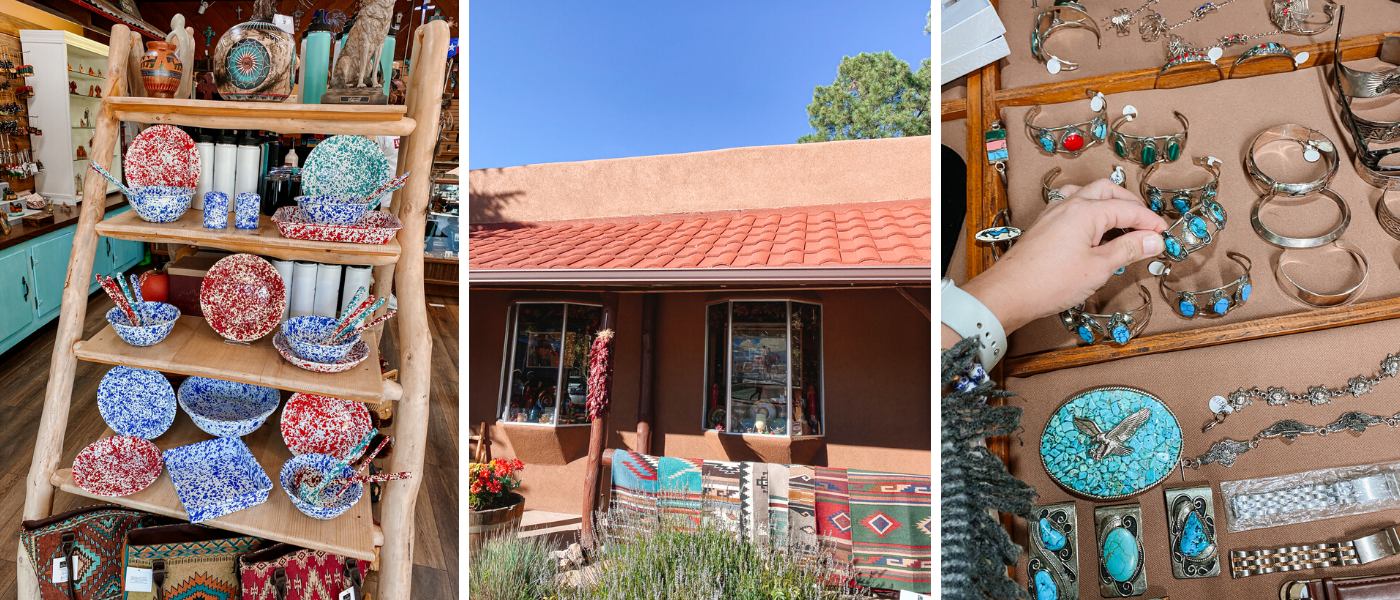 Make Time to Shop in Midtown
A stroll down Ruidoso's Main Street will have shoppers stumbling upon sterling silver and turquoise, hand woven rugs, intricately carved ornaments, along with oodles of one-of-a-kind boutique finds. The local businesses dotting Ruidoso offer unique finds you won't see anywhere else.
Rocky Mountain Christmas Store: where it's Christmas 365 days a year. Pick up an ornament to always remember your Ruidoso getaway.
Let Them Be Little Boutique: the most precious children's clothing store! We found the cutest finds for Annie and Bennett during our visit.
Happy Trails: everything you need for your next hike
White Mountain Pottery: beautiful handcrafted ceramics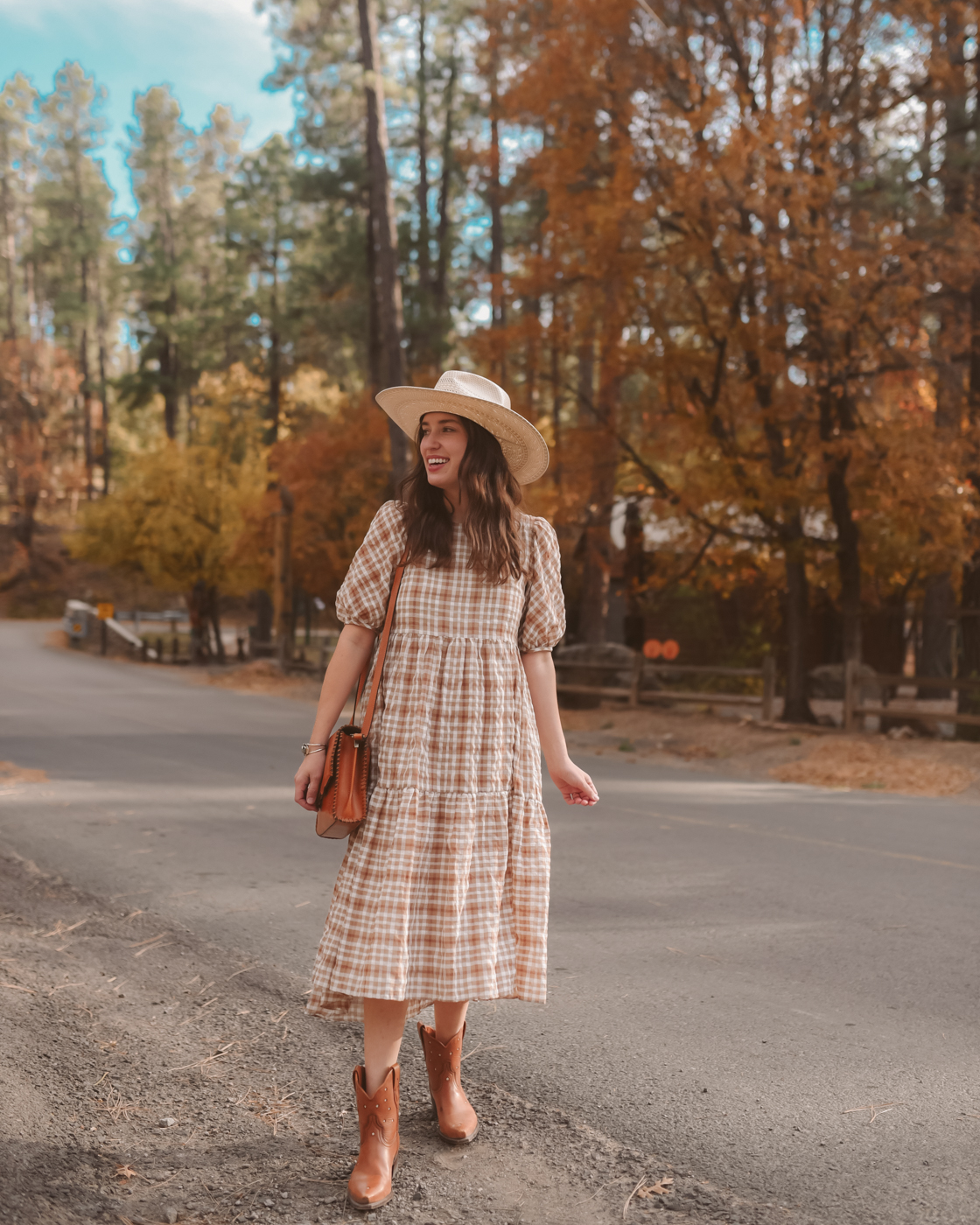 Turn on your JavaScript to view content
Ruidoso is one of those places after you visit once – it becomes a part of you forever. It is a mountain town with so much to offer off the trail too. Don't forget to check out my Ruidoso Travel Guide from 2018! I dive even deeper into this destination sharing museums to visit, a few more challenging hiking trails and more.
—
If you're making your way to Ruidoso anytime soon, let me know! I love chatting all things travel and am always available to pick up a conversation via email too.
—
Big thank you to Discover Ruidoso for coordinating our stay at Ruidoso Tara. It was a dream!
—
xo, alice
The post Ruidoso, NM: Family Fun Travel Guide appeared first on Lone Star Looking Glass.
What does naughty but nice mean
. xoxo.