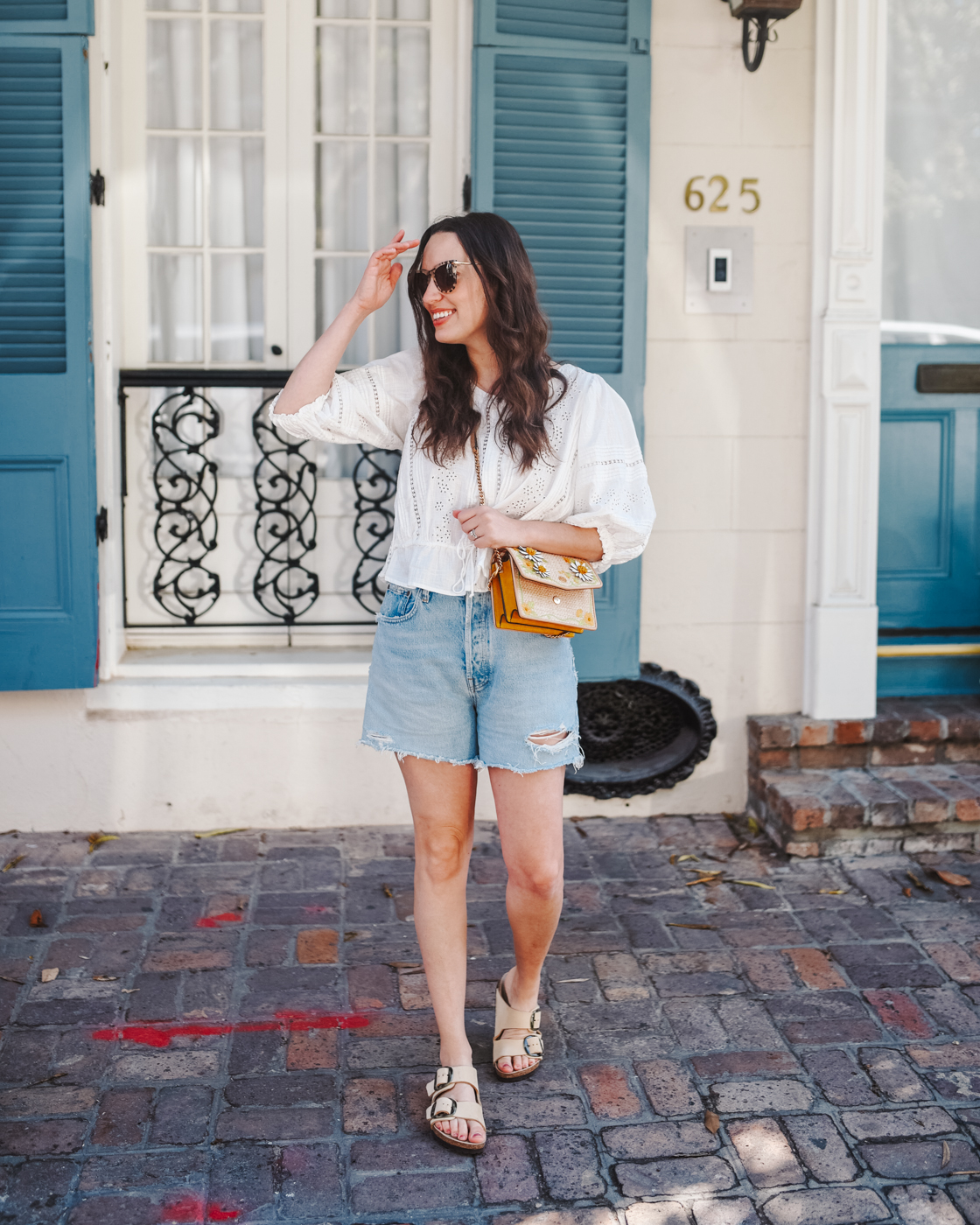 Turn on your JavaScript to view content
Figuring out my spring style game has been quite the journey. At seven months postpartum, I'm still feeling very meh about certain things in my wardrobe. It's been over a year and a half since I wore a pair of shorts out and about. So I took a "style risk" while we were in New Orleans last week and tried on a pair of denim shorts to see what would happen.
Not that it was risky in any way – I just hadn't slipped on a pair of denim shorts in AGES. Last summer, I was so very pregnant that my wardrobe consisted mostly of easy breezy sundresses that gave my baby bump plenty of room.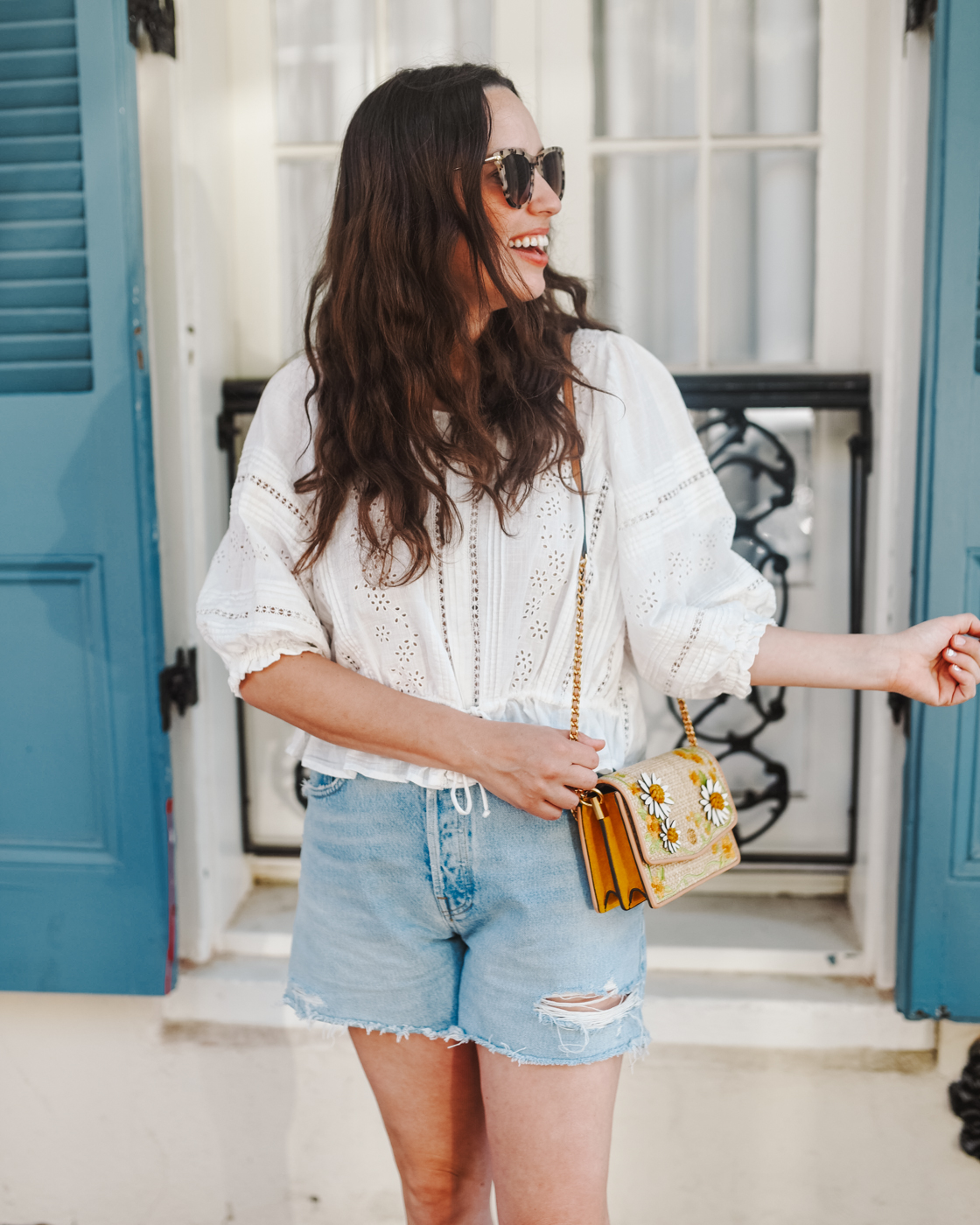 THE Denim Shorts for Summer
I had been eyeing these longer length AGOLDE denim shorts online for a while now. Not sure of my current size, or how they would fit, I was hesitant to order them online. I had tried this Free People pair a few weeks ago and quickly realized I would need to go up two sizes at least – so they were immediately shipped back. They were cute and I'm sure would have worked if I'd gone up a few sizes. Squeezed into that pair of shorts at the time though, I looked in the mirror that point & pondered … am I even too old for denim shorts!?
Thankfully, the answer is no! I just needed to find the right cut & style. 
We popped into Hemline while in New Orleans and they had the same pair of denim shorts I'd been swooning over displayed front and center
AGOLDE's denim shorts come in such a great length for mom's. The denim has a bit of stretch to it and the extra length makes me feel more comfortable and confident too. While I honestly have no idea what size I am these days, I did size up one from my pre-pregnancy denim size. I think the idea with this silhouette is for them to have a looser fit anyway.
Linking a few pairs from AGOLDE below.

Turn on your JavaScript to view content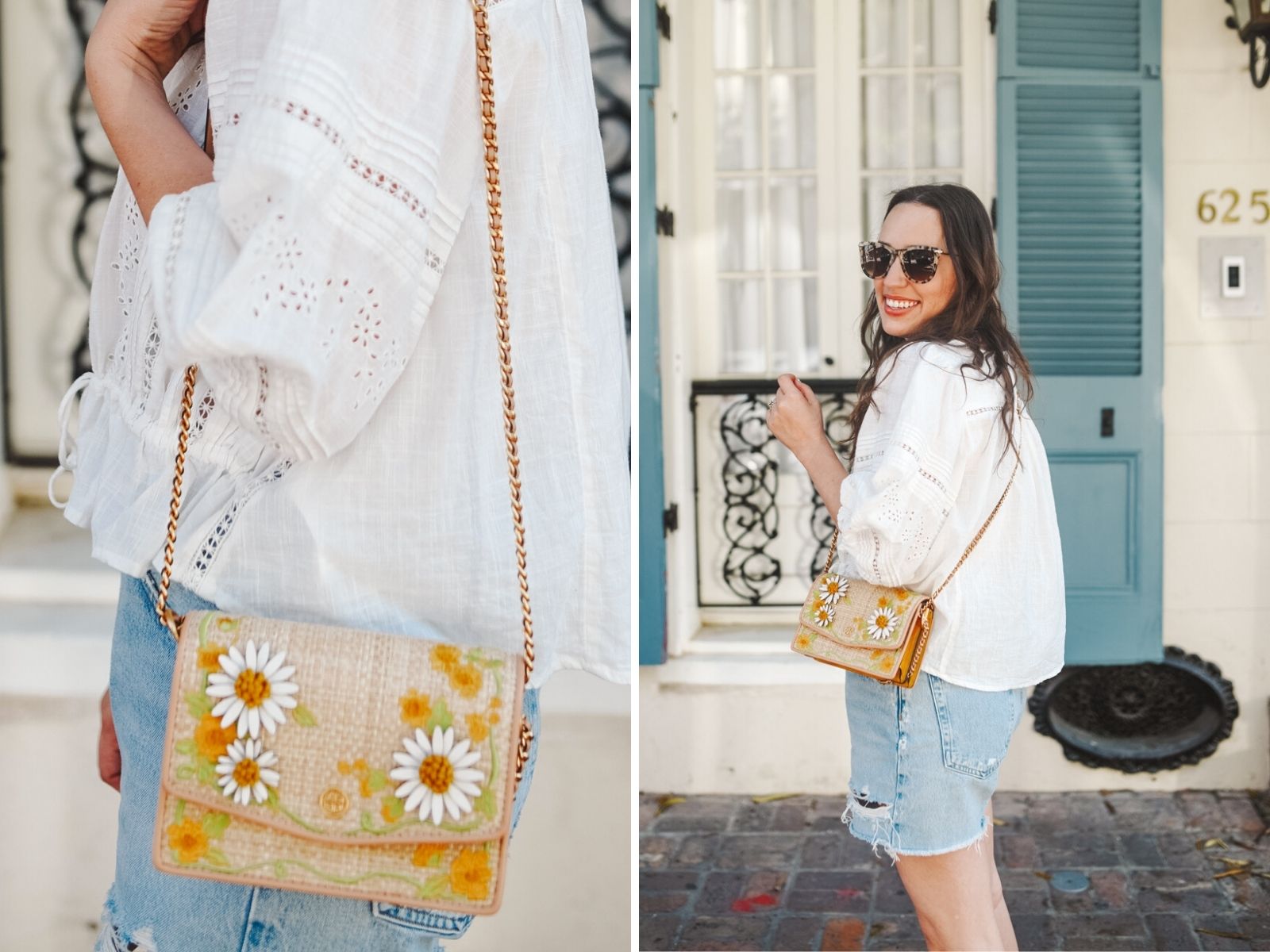 White Eyelet for Everyday
To stay on trend this spring, I paired my fresh cropped denim shorts with a breezy billowy white eyelet top from Free People. It kinda has a longer length crop top vibe too it which is fun but didn't feel too youthful to wear as a mom of two.

Turn on your JavaScript to view content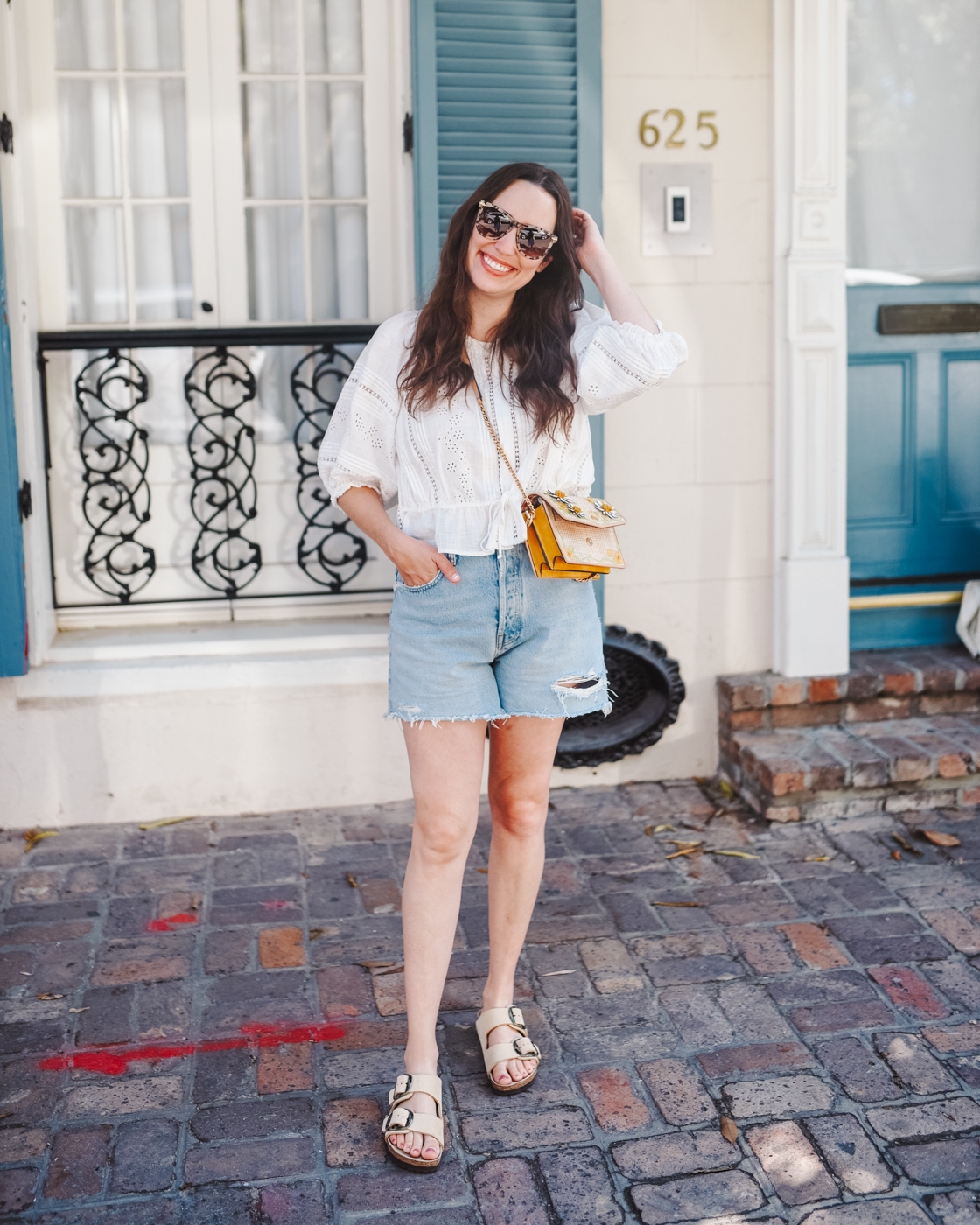 Easy Breezy for Exploring New Orleans
While we all know how much I love my sundresses, it was nice to take a break and slip into something different. This outfit was perfect for a morning spent exploring the French Quarter followed by an afternoon chasing my preschooler at the park. I have a feeling these denim shorts will be pulled out more than anything else in my wardrobe this summer and I'm so glad I found a pair that fits well & makes me feel good too.
After all, it's most fashionable to feel good in what you wear! 
Have you tried a new trend or silhouette recently that you were unsure about beforehand?!
—
xo, alice
The post Rediscovering my love for Denim Shorts appeared first on Lone Star Looking Glass.
What does naughty but nice mean
. xoxo.