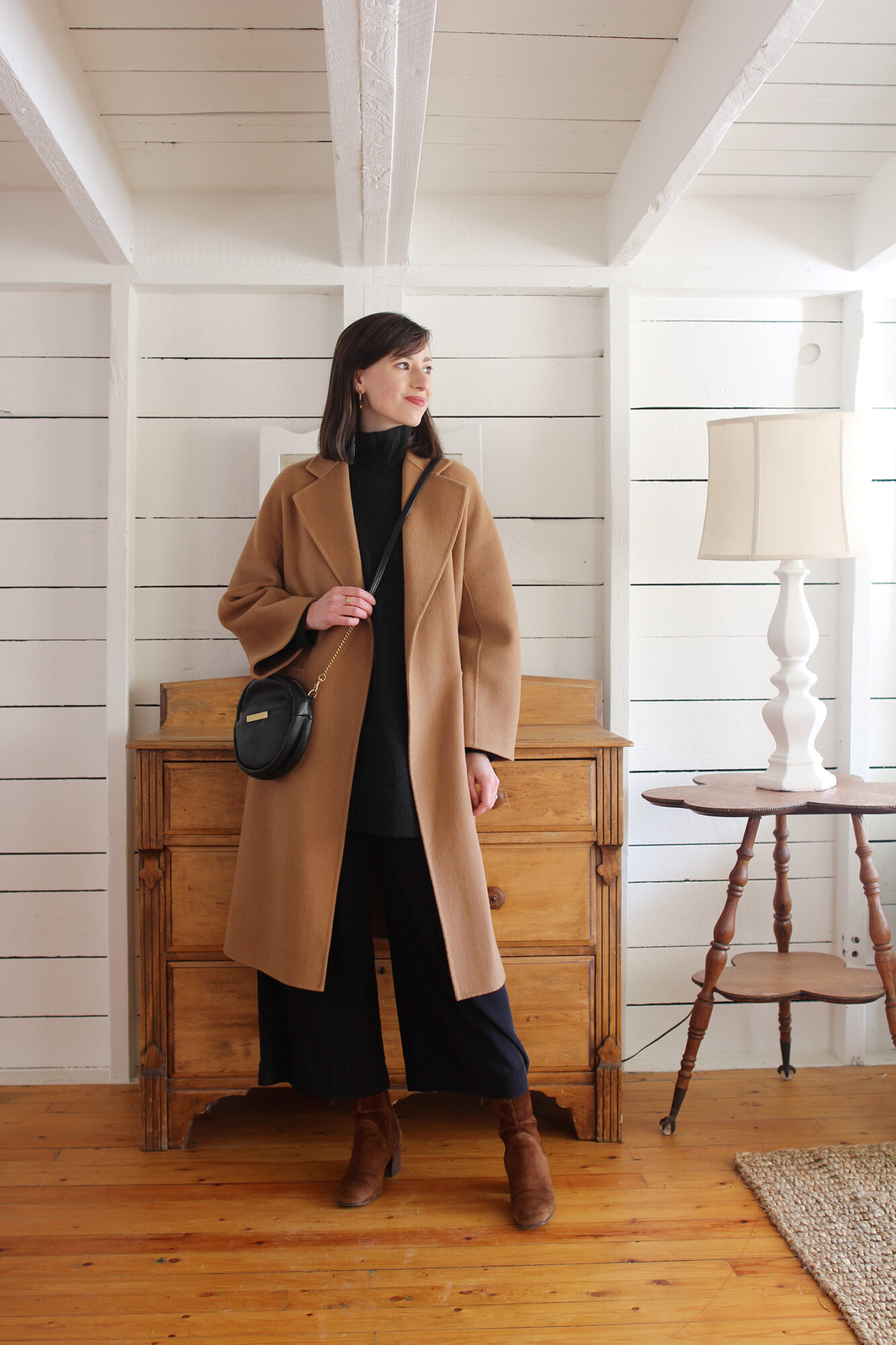 I shared this look in a recent post on My Words for 2022. It's one I wore over the holidays and I felt so at ease in it.

These days whenever I wear a look with multiple oversized or wide silhouettes, I like to make sure there will be lots of movement in the pieces. Silk is my top choice for a fabric that flows beautifully and I've been loving this long merino turtleneck that has the most beautiful drape.

That's my top suggestion for folks who are keen to wear oversized pieces but still want a sense of shape.

Turn on your JavaScript to view content
Thanks for reading
chic cute fashion
post. xoxo.