Our Family Christmas Cards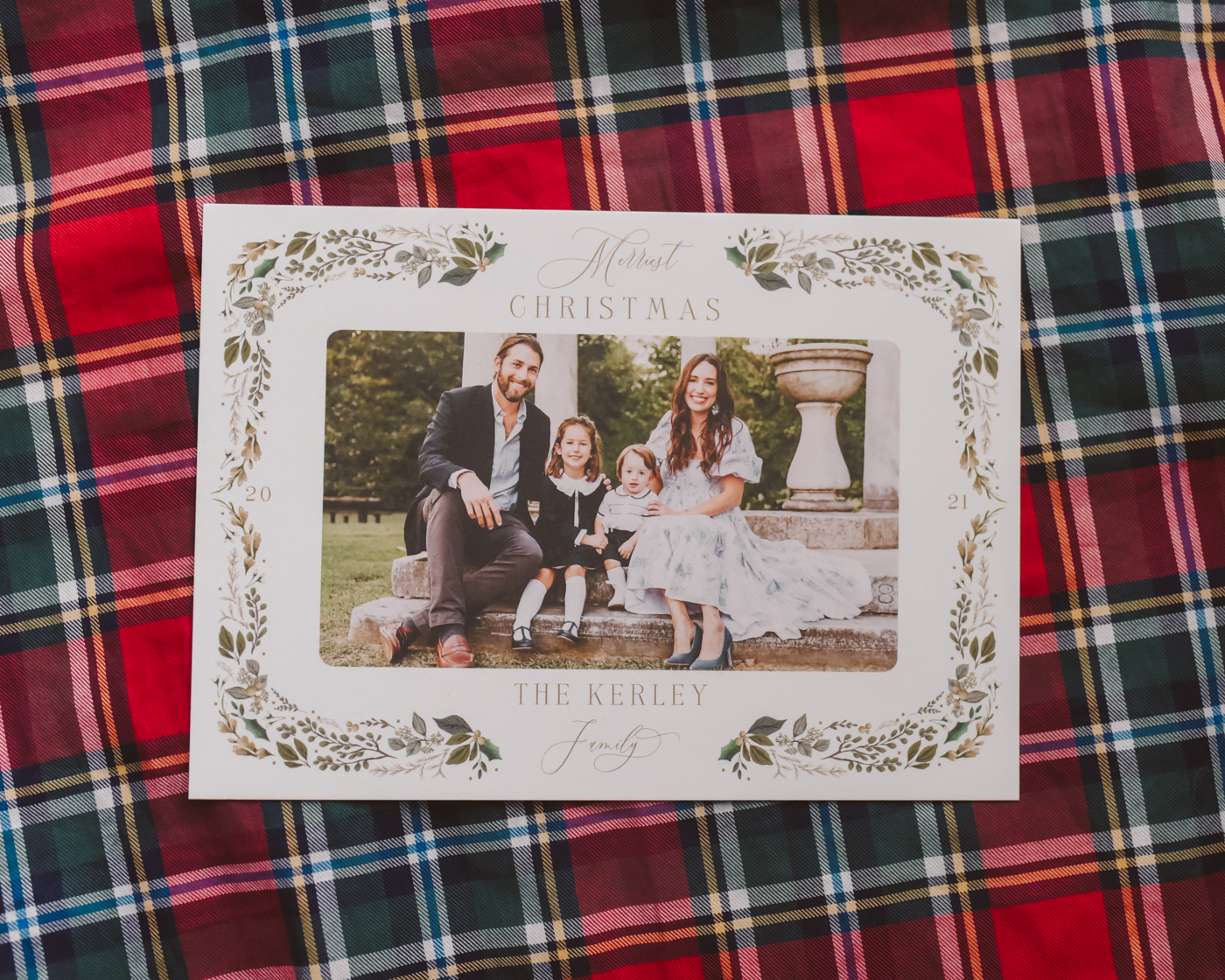 The hustle and bustle of the holiday season is here, y'all! Can you believe it!? Knowing how busy this special time of year can be, I've gotten a jumpstart on my to-do's this season that in year's past – I put off to the very last minute. One of which is ordering our family Christmas cards.
Some years we go all out on over the top golden hour family photoshoots – while other years our card boasts a casual backyard snap shot amidst Thanksgiving dinner preparations. No matter the level of preparation, getting my family dressed up and smiling for this simple photo can be a challenge.
Thankfully, turning that festive photo into an actual card is easy as pie thanks to Minted. We have used Minted for our holiday cards, party invitations and special announcements for years & years now. I am continuously impressed with their different design services and beyond thrilled to be partnering with Minted this year to share a special Christmas Card promo code with y'all too!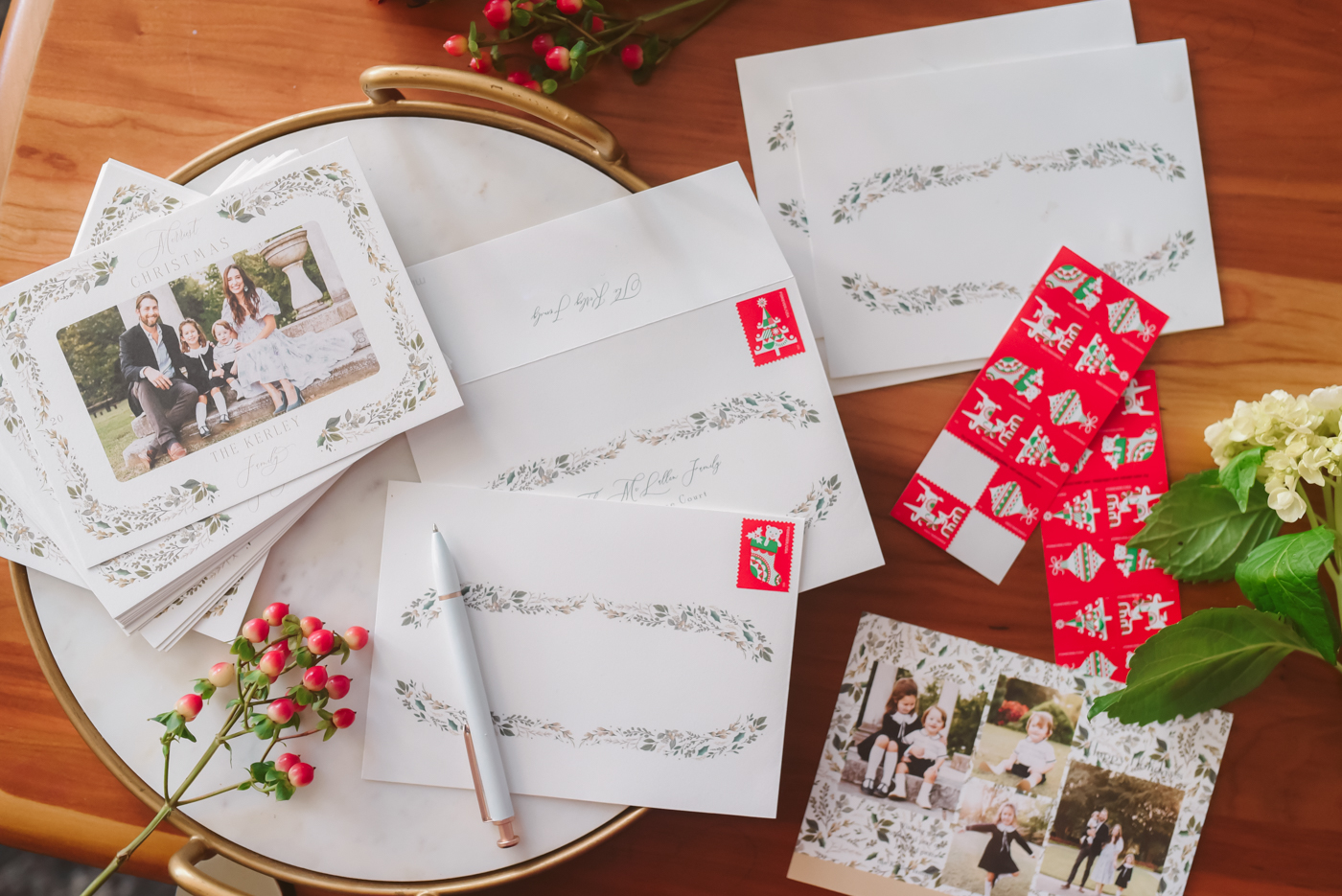 From now until 11/15, you can use the code ALICECARDS for 20% off + FREE shipping upgrade on your Minted holiday cards.
It's one of the best deals you'll find on their cards all season.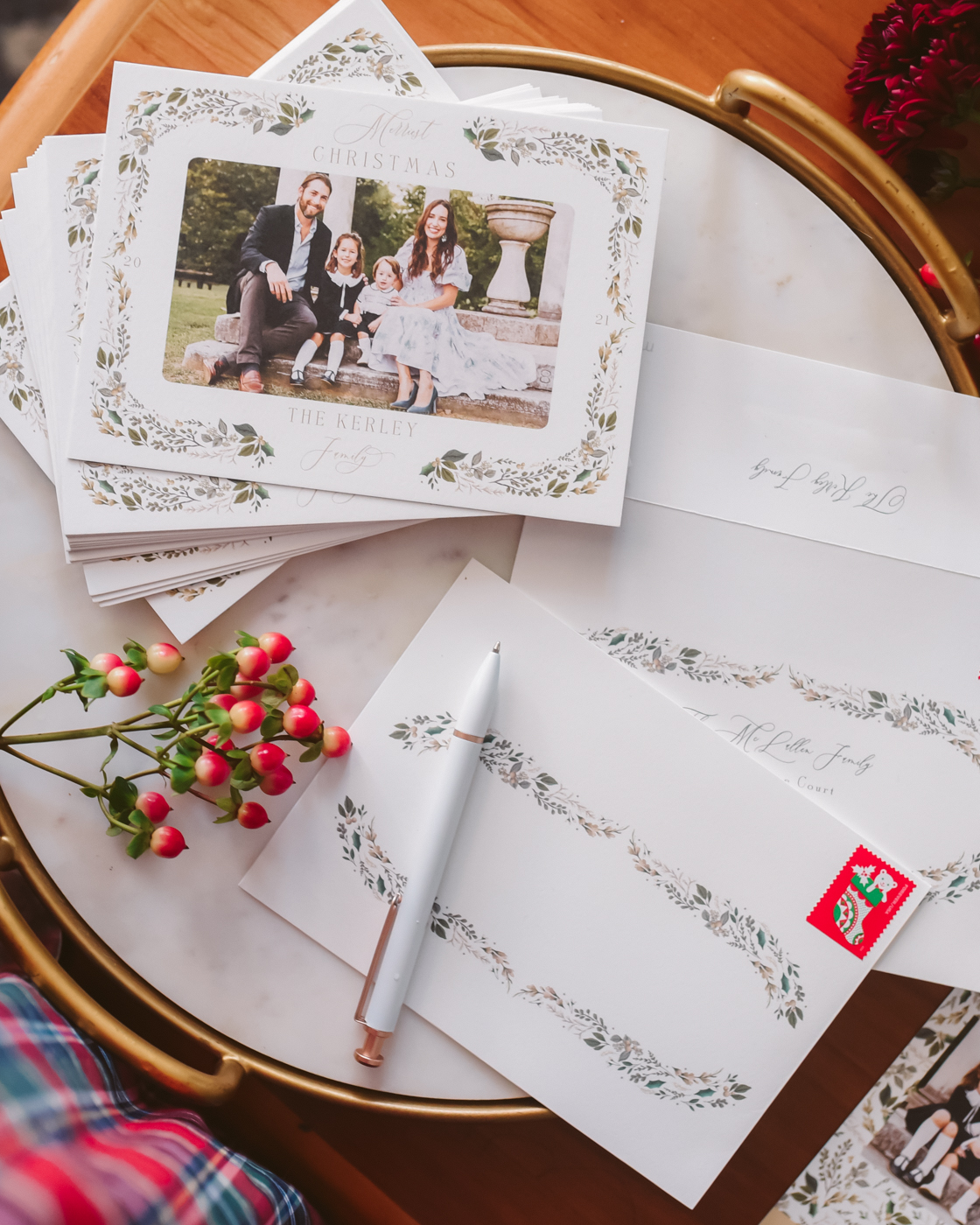 Customize your Christmas Card
Creating and customizing your Christmas cards is easy as pie with Minted. You can upload your photo and see your holiday photo card LIVE as you browse the different independent artists' designs.
I also love how even when you find THE perfect design – there are still endless opportunities to make your card one-of-a-kind. From format, to colors, fonts & themes, each creation is as unique as the family pictured front & center.

Turn on your JavaScript to view content
In years past, we typically opted for a photo card with a foil text overlay. But this go-round, we changed things up a bit with a botanical border. The design we chose even came with a matching botanical box for each recipient's mailing address.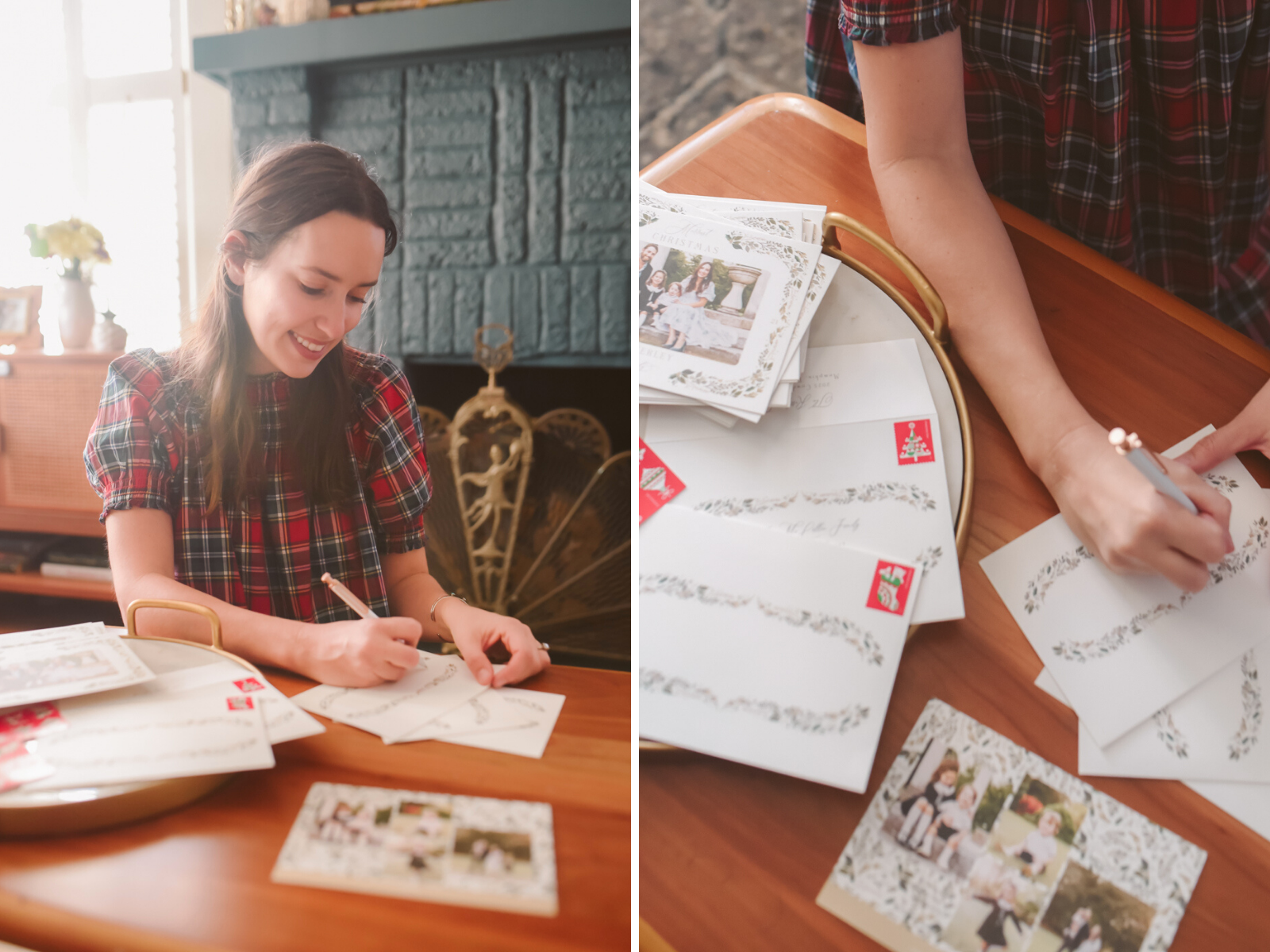 Let Minted do the Addressing
Speaking of mailing addresses, Minted offers its customers FREE custom envelopes with FREE patented recipient printing. A service that definitely makes sending your cards to friends & family all the other easier.
Minted has actually acted as my personal address book for years now! I love that I can save my friends & family's information in one place and have our holiday cards addressed to everyone with the touch of a button.
I do always order extras just in case someone slipped through the cracks or new friends come into the fold over the course of the holiday season too.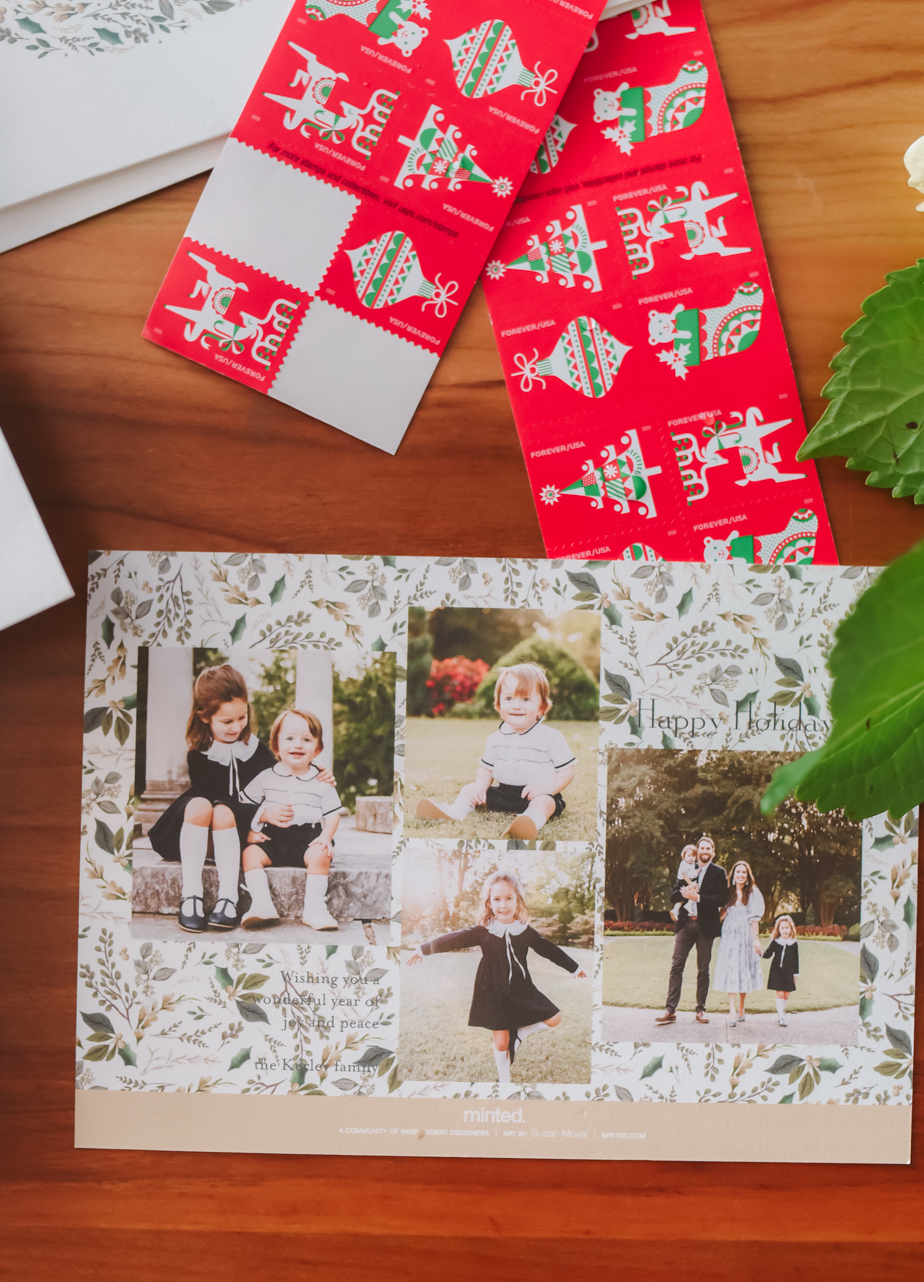 Bonus on the Back
Who else agrees it is nearly impossible to pick just one picture to send out as your holiday card?! When we got our snaps back from Madi KGP photography, I was practically squealing with delight over the additional shots she sent of Annie and Bennett. I will never ever get over these pictures y'all!
Thankfully, Minted has the option to customize the back of your holiday card with a design that blends perfectly with the front. You really can use this space however you wish, to write a paragraph or two "family update," to fill with family photos, or leave a sweet and simple note to your loved ones this season.
—
Don't forget, from now until next Monday, you can use my code ALICECARDS for 20% off Holiday Cards + free shipping upgrade from Minted.
—
Big thank you to Minted for partnering with me on this post. It was such a treat to collaborate together to share our holiday cards with the brand we've been to make them for years now! As always, all opinions are my own. Thank you to you all for supporting the brands that make Lone Star Looking Glass possible. 
The post Our Family Christmas Cards appeared first on Lone Star Looking Glass.
What does naughty but nice mean
. xoxo.