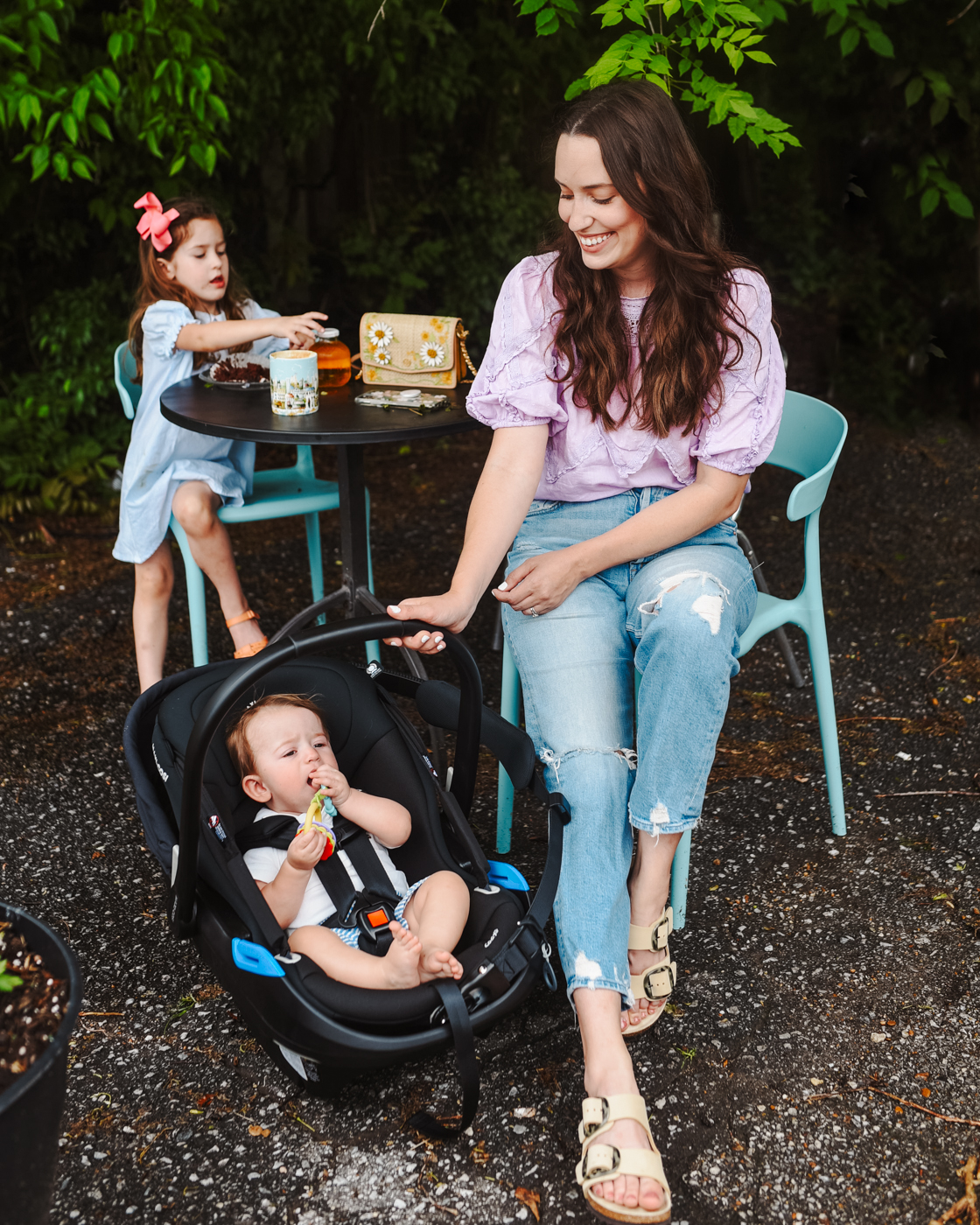 It still hasn't sunk in yet that Bennett is seven months old! Where has the time gone?! Time has flown by at warp speed lately. I remember it taking me ages and ages to get acclimated to life on the go with just Annie. Throwing Bennett in the mix shook things up a bit but not nearly as much as I expected it would. Going from 0-1 is by far a bigger adjustment than going from 1-2, in my opinion!
Finding the right baby gear has made our second experience with a newborn all the easier. We were introduced to Maxi-Cosi's Coral XP Infant Car Seat this go-round and its ease of use has been a game changer for us. There really is no other car seat like it. I'm taking y'all along for one of my afternoon outings with the kids and chatting about what makes this car seat stand out in today's post!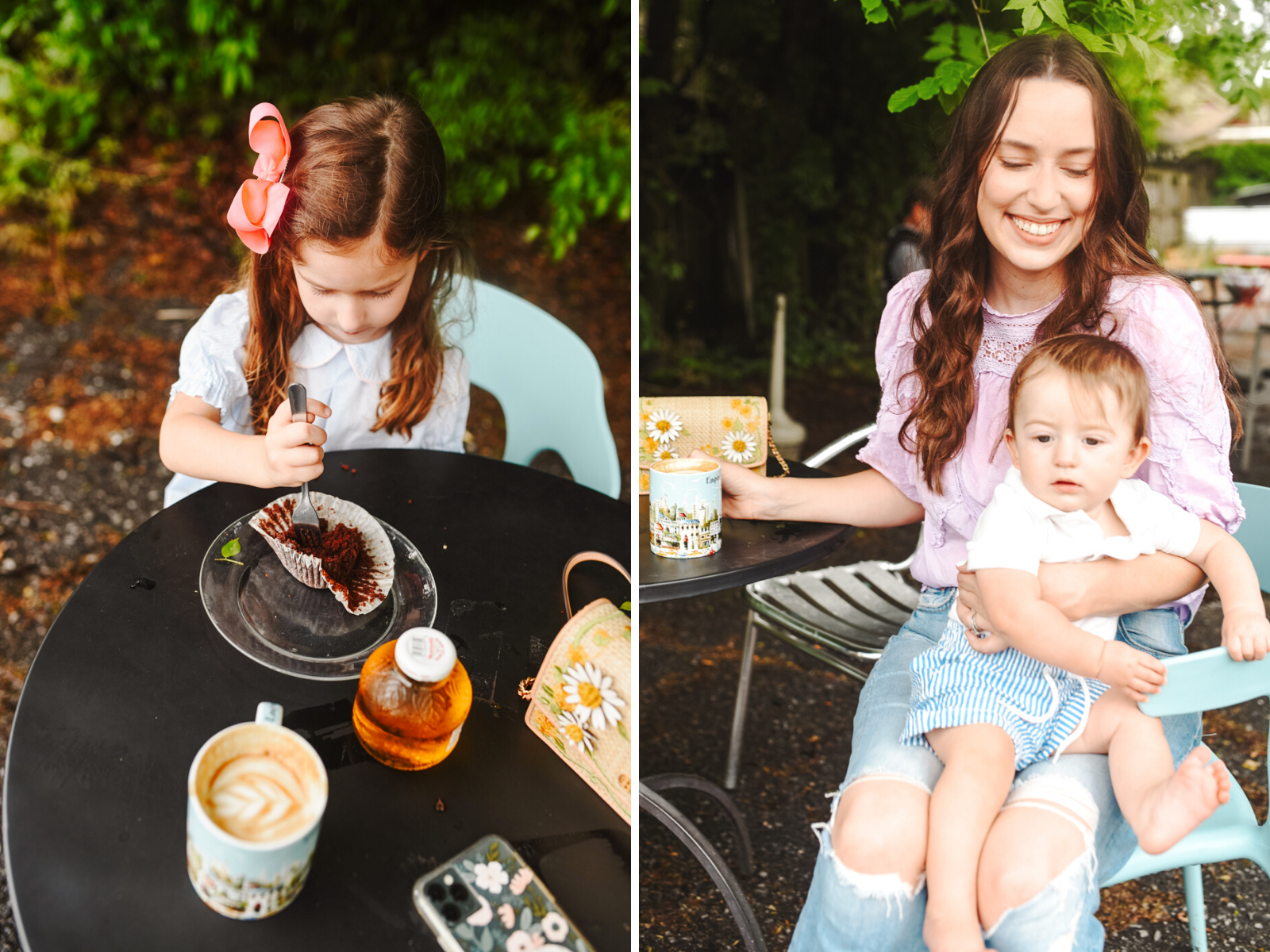 Gives Me an Extra Hand On the Go
There is nothing sweeter than a relaxing afternoon at the coffee shop with my two little ones. We are so fortunate to be surrounded by many local coffee shops and bakeries that the kids and I visit often. I always think to myself going in – I'm just going to hold Bennett on my lap while I slowly sip on and savor my coffee. Yeah … that only works for like a second! Bennett has so much energy and spunk I think he'd get on the ground and crawl all over the place if we'd let him!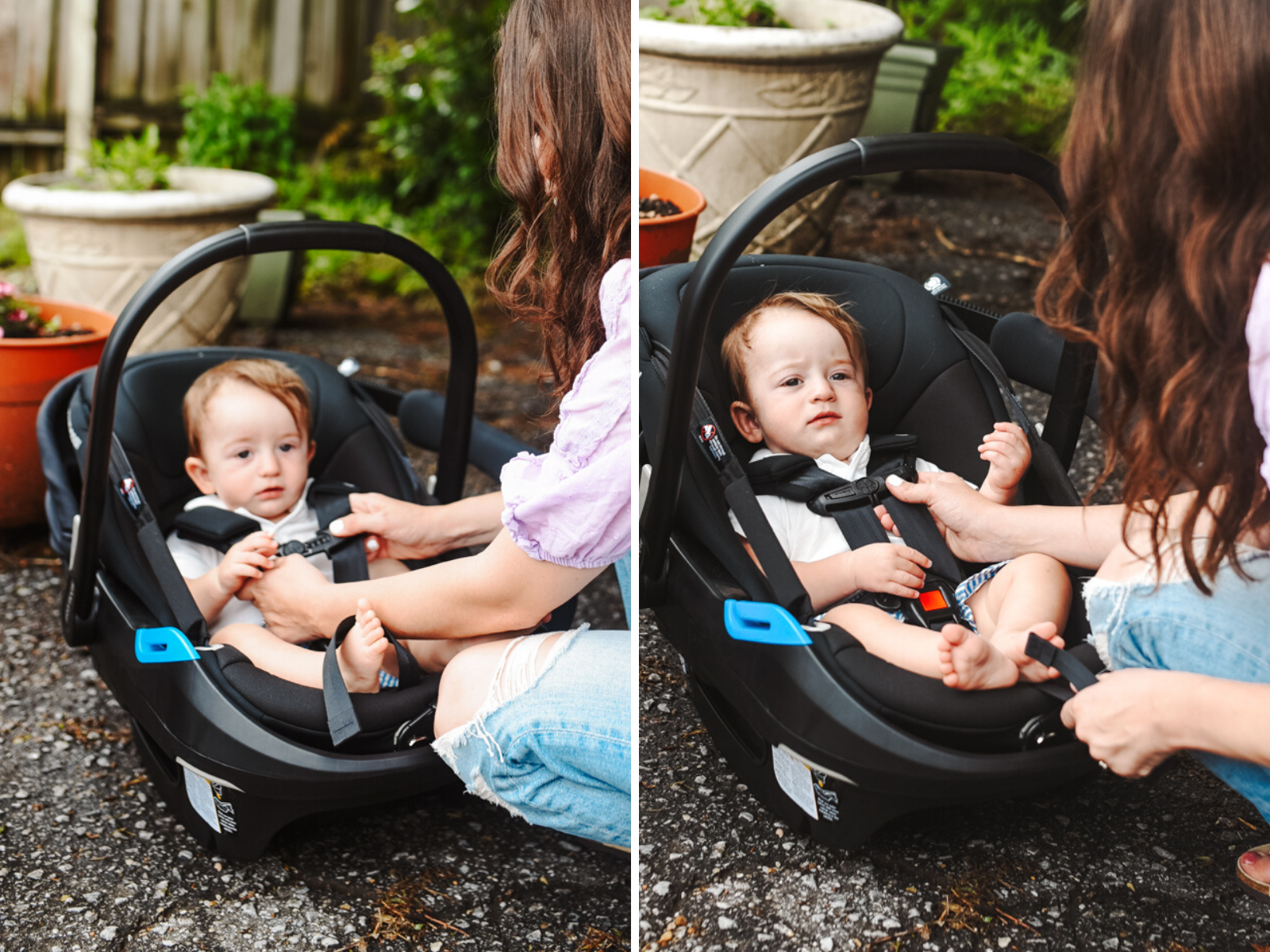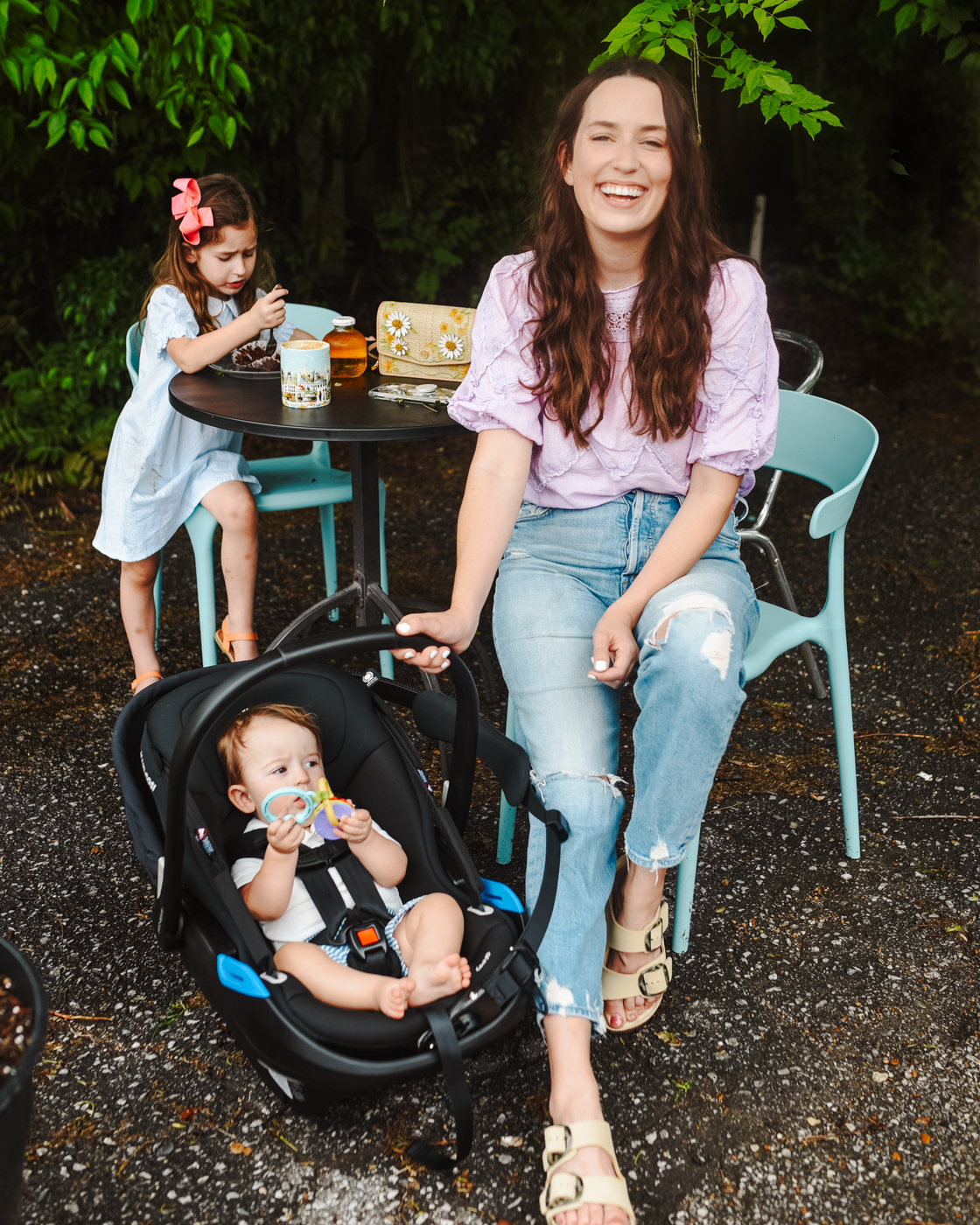 Thankfully, he loves his car seat and doesn't mine relaxing nearby with his toys in hand. Soon enough he'll be joining us at the table in his very own high chair but for now I'm so thankful that our Maxi-Cosi's Coral XP Infant Car Seat is lightweight and easy to tote from place to place.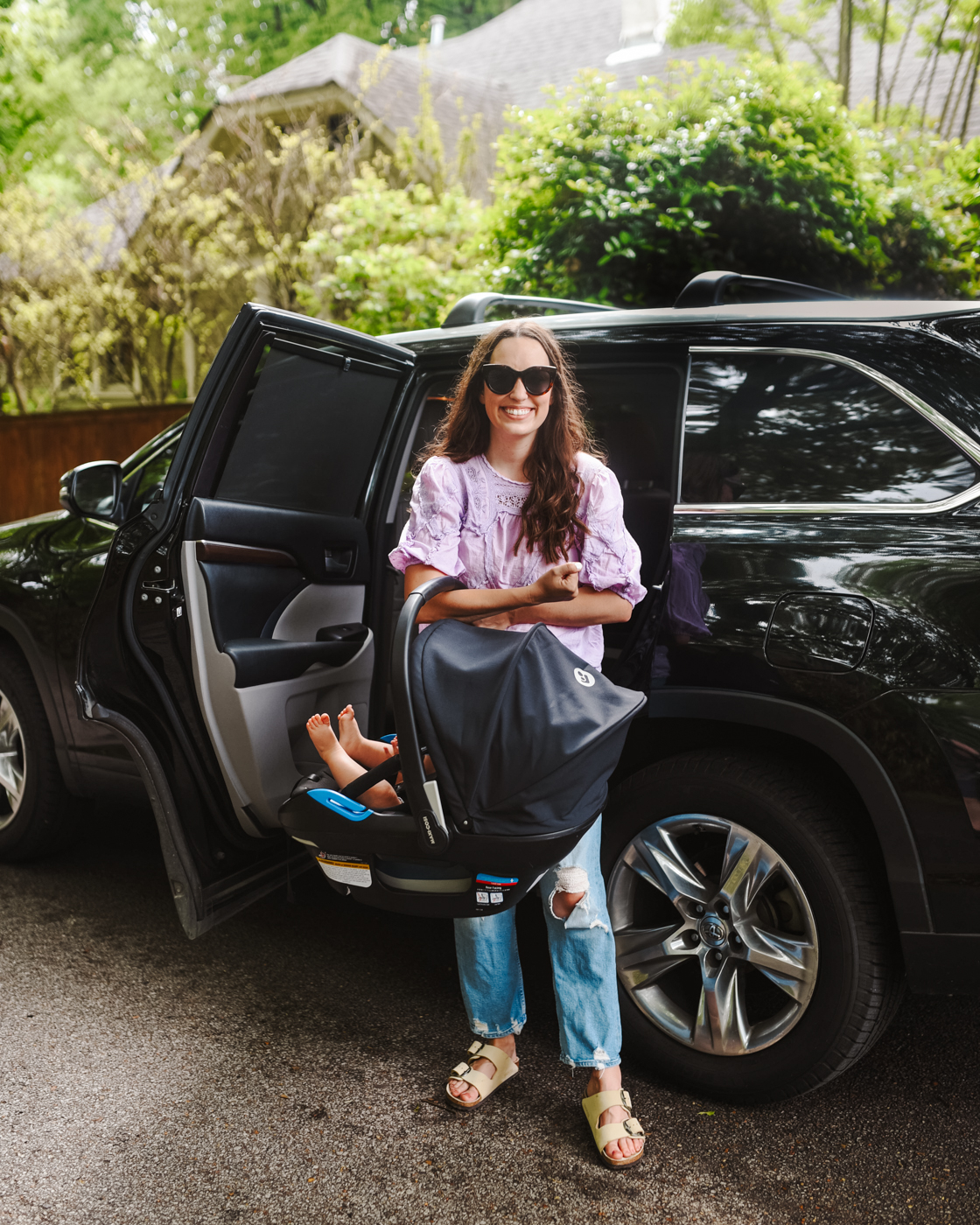 Three Different Ways to Tote Your Tot
What stands out the most about this car seat carrying system is its versatility. You can tote your tiny one with the traditional car seat overhead handlebar, shown above, or by using the soft padded retractable side handles. The Coral XP even includes a first-of-its kind detachable crossbody flex strap too!
The car seat and carrier is a nesting system. You can remove the inner carrier from the outer shell by a simple push of a button. The inner carrier only weighs about 5 lbs. and with a rapidly growing baby to tote around, that is a BIG deal!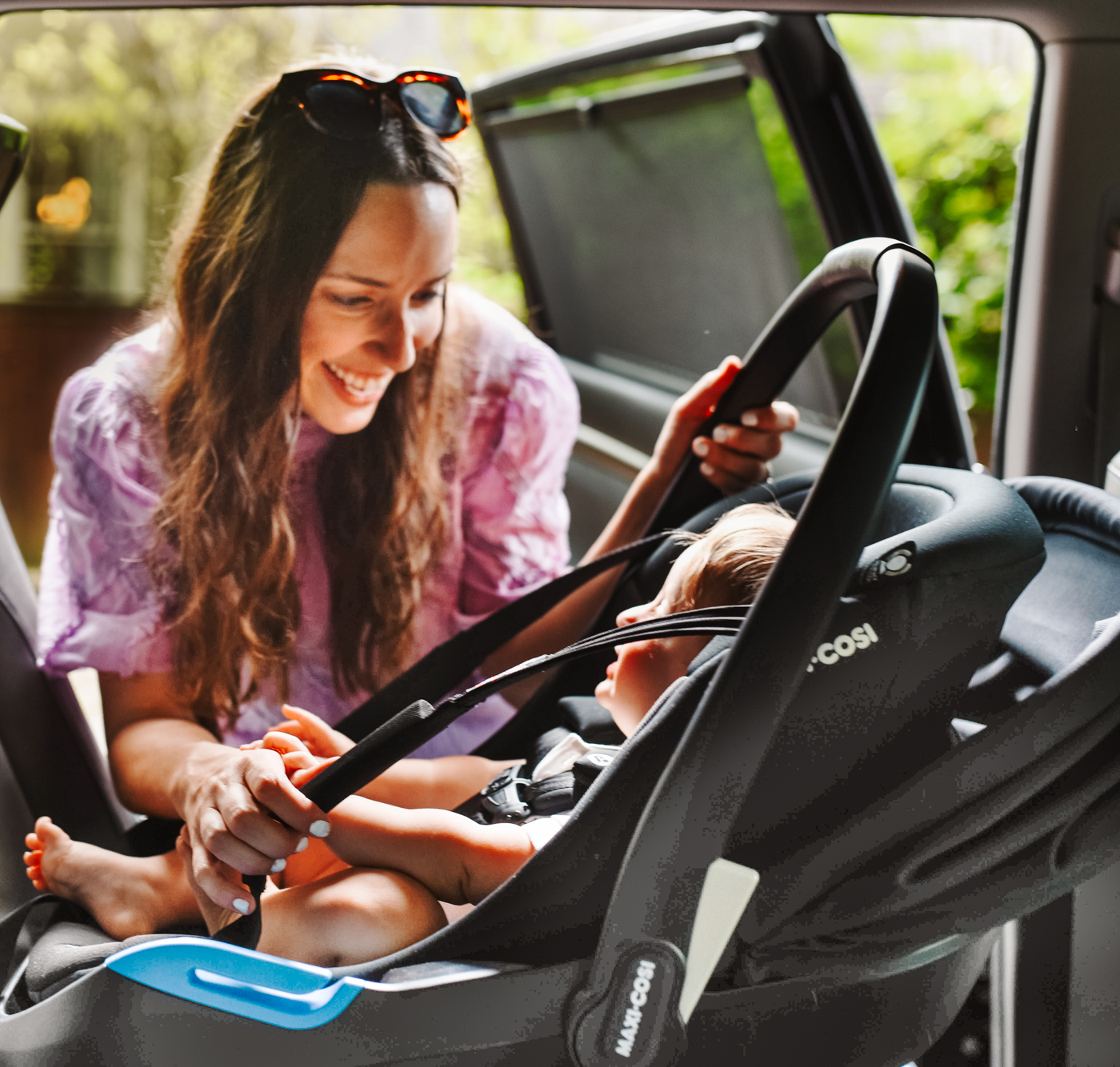 Maxi-Cosi's Coral XP Infant Car Seat features PureCosi fabrics which aim to protect our little ones and our planet at the same time. PureCosi reduces the accumulation of PBDEs and PFAs – protecting babies from toxins – while the fabric production conserves energy and water resources too. Sustainability is something everyone should strive to incorporate into their lives in little ways each and every day.
For us, it's purchasing products that help to protect the environment or ordering our coffee & desserts for "here" instead of "to go" to avoid creating extra paper product waste.
—
We have several late spring and summer road trips on the horizon and I am so glad to be bringing along our Maxi-Cosi Coral XP on these upcoming adventures. I'm thinking it will make traveling a breeze!
Big thank you to Maxi-Cosi and Takumi for sponsoring this blog post and giving me the opportunity to try out this innovative infant car seat. As always, all opinions are my own. Thank you for supporting the brands that make Lone Star Looking Glass possible!
—
xo, alice
The post On the Go with the MaxiCosi Coral XP appeared first on Lone Star Looking Glass.
What does naughty but nice mean
. xoxo.