Mis desfiles favoritos de New York Fashion Week
Feliz viernes, mis amores. Happy Valentine's Day! ❤️Estoy de regreso en México y en mi blog para contarles un poco sobre mis días en New York Fashion Week. Estoy muy agradecida por poder hacer lo que amo. Les dejo este recap con los looks que usé en NYFW, además de mis pasarelas y tendencias favoritas.
Happy Friday, my loves. Happy Valentine's Day! ️I'm back in Mexico City and writing this post to tell you a little about my days at New York Fashion Week. I'm so grateful I get to do what I love. Here is a quick recap of my NYFW looks, catwalks and trends I loved on the runway!


Longchamp
La directora creativa de la marca, Sophie Delafontaine, diseñó una colección inspirada en el recorrido que hace el sol en primavera, del amanecer al anochecer. Los elementos que me recordaron a la moda de los 70's y 90's, fueron clave para lograr este mezcla entre lo deportivo y lo femenino con un toque hippie chic.
The brand's creative director, Sophie Delafontaine, designed a collection inspired by the sun's journey in spring, from dawn till dusk. Elements of the 70's and 90's gave the collection an athleisure, feminine and hippie chic style.
Tory Burch
En esta colección se equilibraron las líneas masculinas con paletas de colores ultra femeninos. Burch se inspiró en las esculturas vibrantes y en cascada de la artista nacida en la ciudad de Nueva York, Francesca DiMattio para desafiar las normas tradicionales de feminidad con delicados estampados florales y piezas muy creativas.
In this collection, the male lines were balanced with ultra-feminine color palettes. Burch was inspired by the vibrant and cascading sculptures of the artist born in New York City, Francesca DiMattio to challenge traditional femininity standards with delicate floral prints and very creative pieces.
Carolina Herrera
Lo que más me gustó fueron los vestidos en colores monocromáticos como el azul, verde o amarillo. Wes Gordon buscó mezclar tonos vibrantes con algunos inusuales para impactar con piezas coloridas que den alegría y felicidad a quien las usa.
What I liked the most were the dresses in monochrome colors like blue, green and yellow. Wes Gordon sought to mix vibrant tones with some unusual ones to impact with colorful pieces that bring joy and happiness to those who wear them.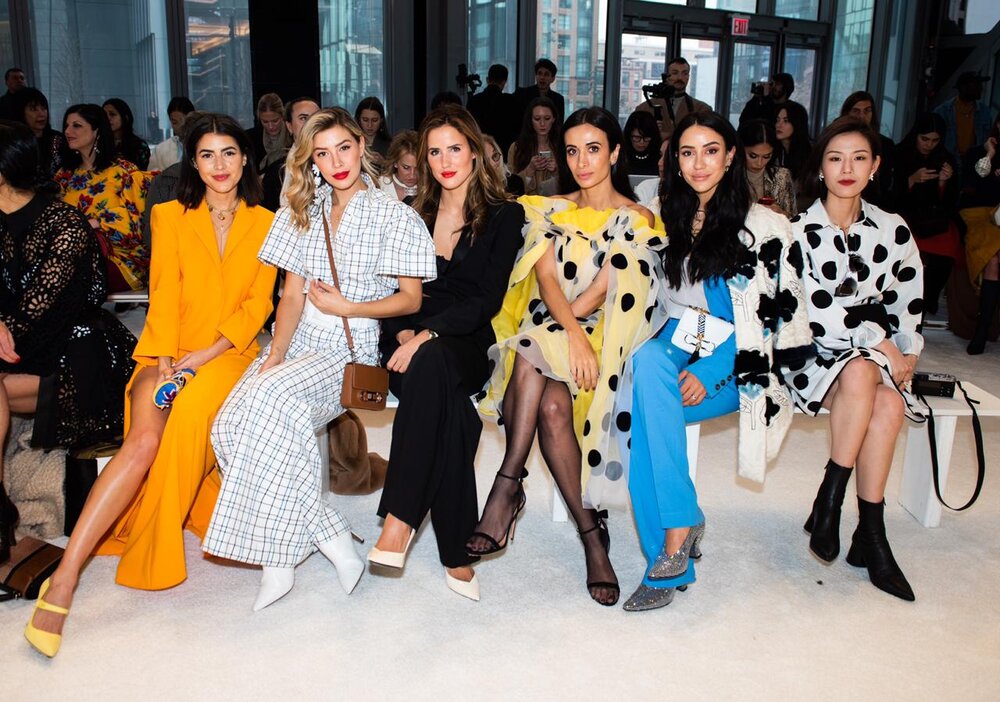 Coach
La marca retoma esa vibra americana que ya la caracteriza y la reinventa de forma increíble con esta colección que tiene aires western. Me fascinaron las botas y minis de cuero para un invierno gótico, divertido, lleno de contrastes.
The brand takes up that American vibe and reinvents it in an incredible way with this collection that has western touches. I loved the boots and leather skirts for a fun, gothic winter, full of contrasts.
Michael Kors
Fui fan de la vibra ecuestre presente en la colección. Las capas, las botas de montar, las faldas plisadas y un vestido negro de lentejuelas, fueron mis piezas favoritas.
I really liked the equestrian vibe that lives in the collection. Layers, riding boots, pleated skirts and a black sequin dress were my favorite pieces.
¡Pronto les escribiré para contarles todo sobre las Semanas de la Moda en Milán y París!
Stay tuned for more coming from Milan and Paris!
Con amor,
Sending you all my love,
PAM
Why do I stain my underwear?
. xoxo.