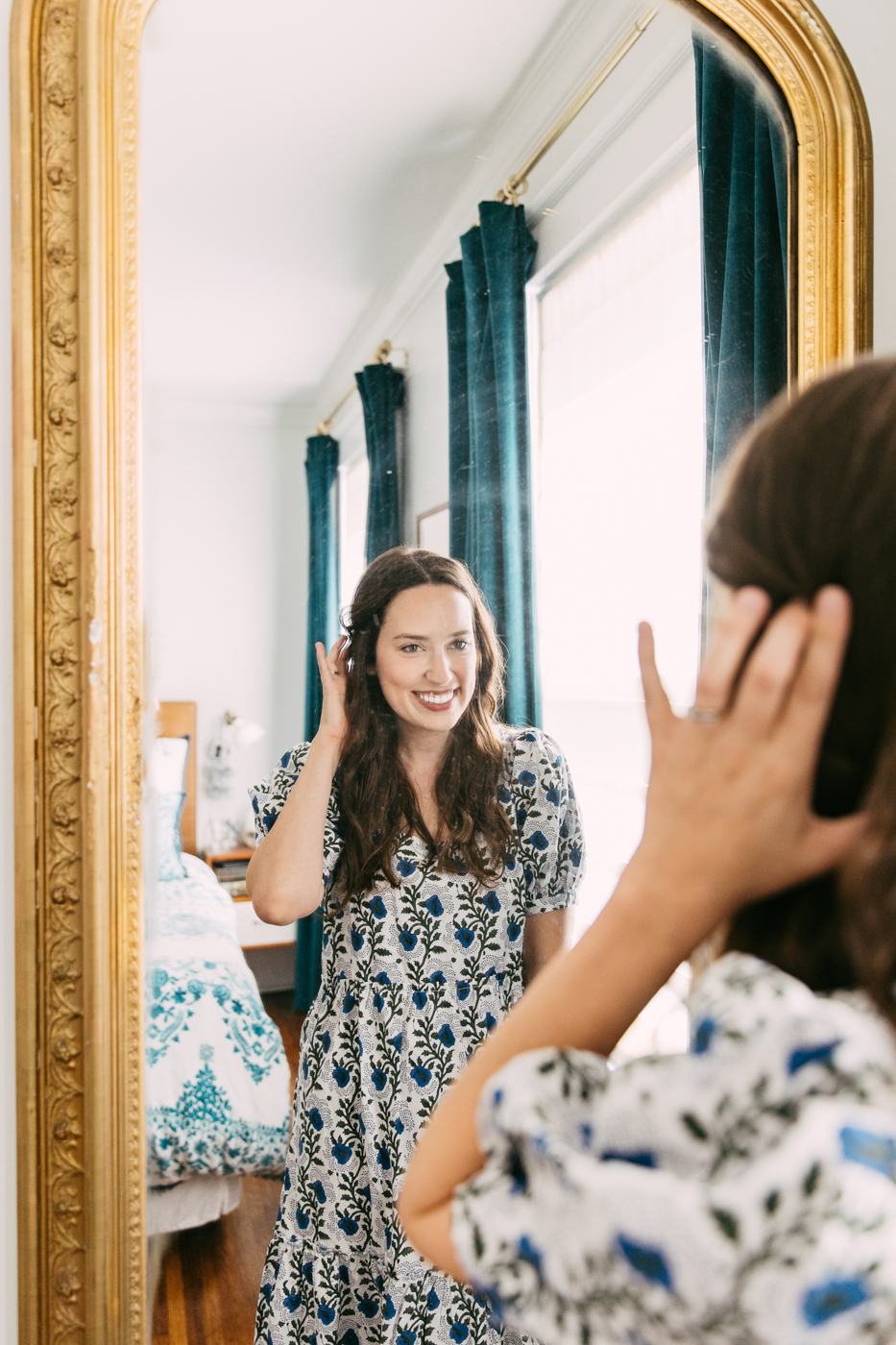 Turn on your JavaScript to view content
I'm not sure who loves this gold gilded antique pier mirror in our bedroom more: me … or Patrick – who stands at 6'5″ & can finally see all of himself in a full length mirror for the very first time.
My mom has collected antiques for as long as I can remember. Every once in a while she'll casually ask me if I want to take something off of her hands that she's either stumbled upon or is ready to pass on. I would say 9 times out of 10 – my answer is a prompt, "Yes, please!"
This turn-of-the-century antique mirror has been passed down and around through our family and I feel so fortunate it is now standing tall in my home too.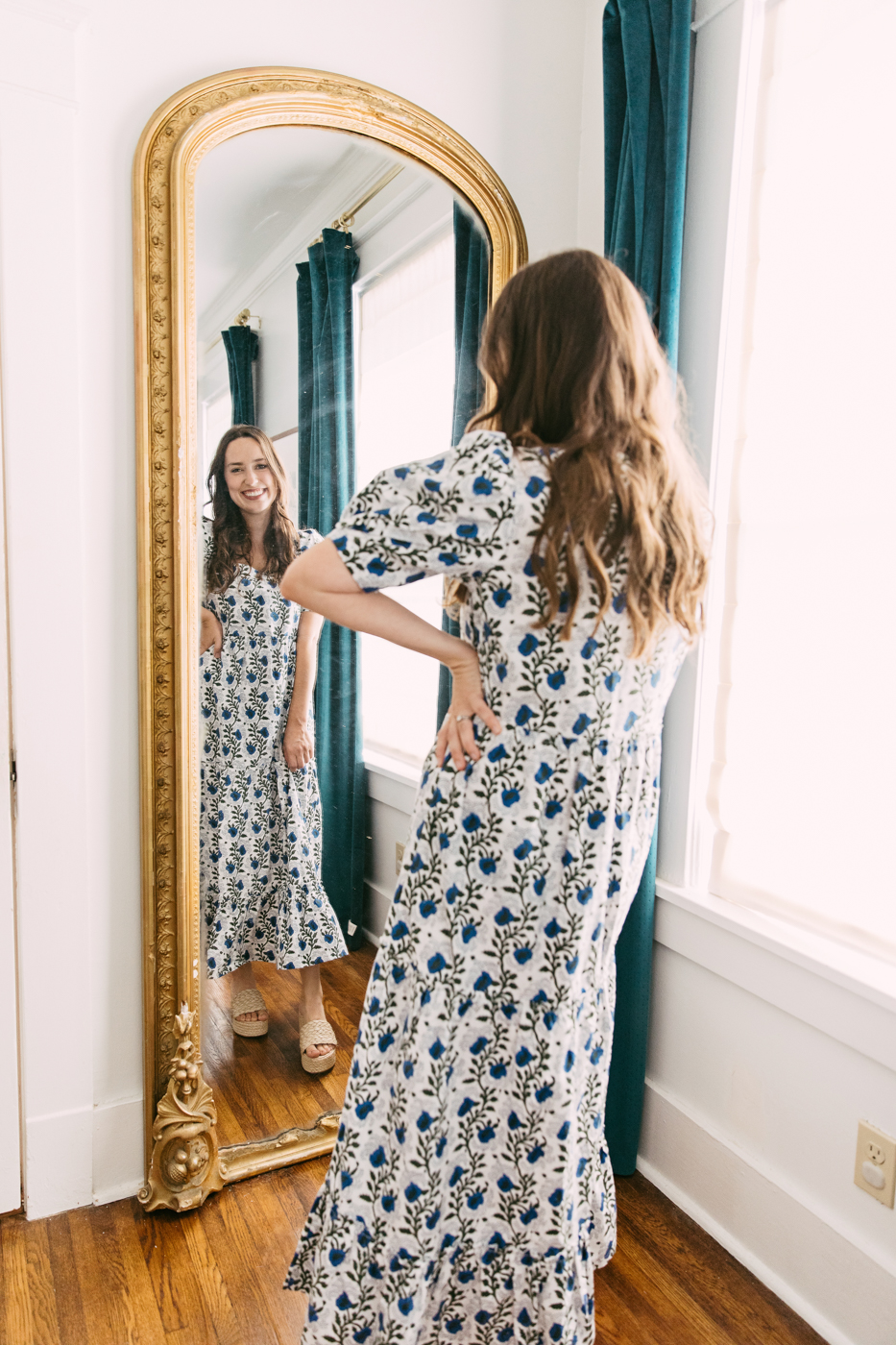 Side note: If you have been on instagram in the last few years, you've probably seen the coveted Anthropologie Primrose Mirror. It sure is stunning! If you're interested in a similar style piece for your home, consider browsing around local antique shops before buying one brand new. You never know what treasures you'll stumble upon – and maybe even for a better deal too!
But sometimes it's just easier to order + ship with only a click. Here are a few modern day mirrors I'm swooning over too! Ps: this one is only $120!

Turn on your JavaScript to view content

Now back to my discussion of my Mom & her love of antiques!
It's funny, you know, how "they" say we all turn into our mothers eventually? This, I have found, to be truer and truer by the day. Sometimes eerily so!! When I was a child, my brothers and I would be toted to and from estate sales and antique shops all across the Mid South. It was tradition to stop for gas station donuts and a bottle of orange juice before hitting the road – which usually lead from Memphis down to the small rural towns in North Mississippi. The best treasures are often found off the beaten path, aren't they!?
As an angsty preteen, I remember being so annoyed sometimes that we had to go "garage-sailing," as my brothers and I called it. We always had a good time but at that age, it was common to complain about everything. Even the fun stuff. Looking back, memories of getting lost in antique shops followed by teasing, torturing and eventually laughing with my two brothers along the way are some of my most fondest.
Now, I'm a mom with a home of my own. I shouldn't be surprised in the least bit that I find myself googling upcoming estate sales and feeling impulsive urges to explore tucked away antique shops in and around town. I'm turning into my mom and really, this is only the tip of the iceberg!
Next thing I know, I'll have an antique booth of my very own sitting pretty right next to hers. (I'm not going to lie … I actually REALLY want this to happen down the road. I'm not ready quite yet but I have a feeling it will be soon.) I already know how I would display my vintage finds that … have yet to be found. My grandma loved antiques too. My mom even shared a booth with her at one point. I remember them chatting back and forth about who's items were who's and which of the two actually got credit for the sale in the end.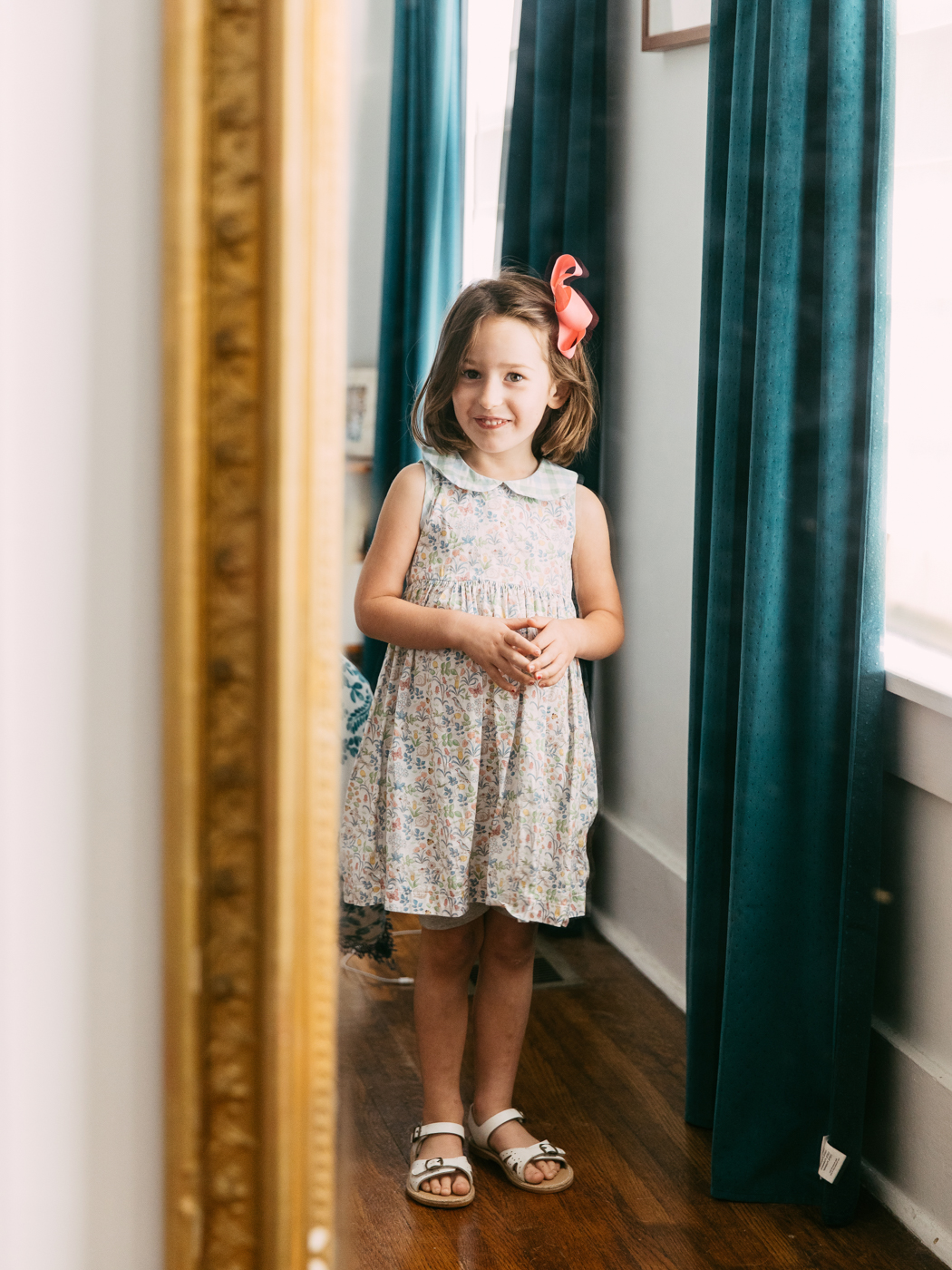 If (or should I say when) I go through with getting my name on my very own booth, I'll have followed in the footsteps of two generations of women before me. I wonder, how far my own little apple will fall from this tree? Will Annie's passions take after me, my Mom and her great grandmother too? Whatever she chooses to do, be, and love, I'm so happy I get to be her cheerleader along for the ride.
Considering how Annie already enjoys mimicking me in each and every way, I take comfort in the fact that if she turns into me as I turn into my own mom, life will continue to come full circle and that is absolutely fine by me.
—
xo, alice
The post Mirror Mirror on the Wall appeared first on Lone Star Looking Glass.
What does naughty but nice mean
. xoxo.