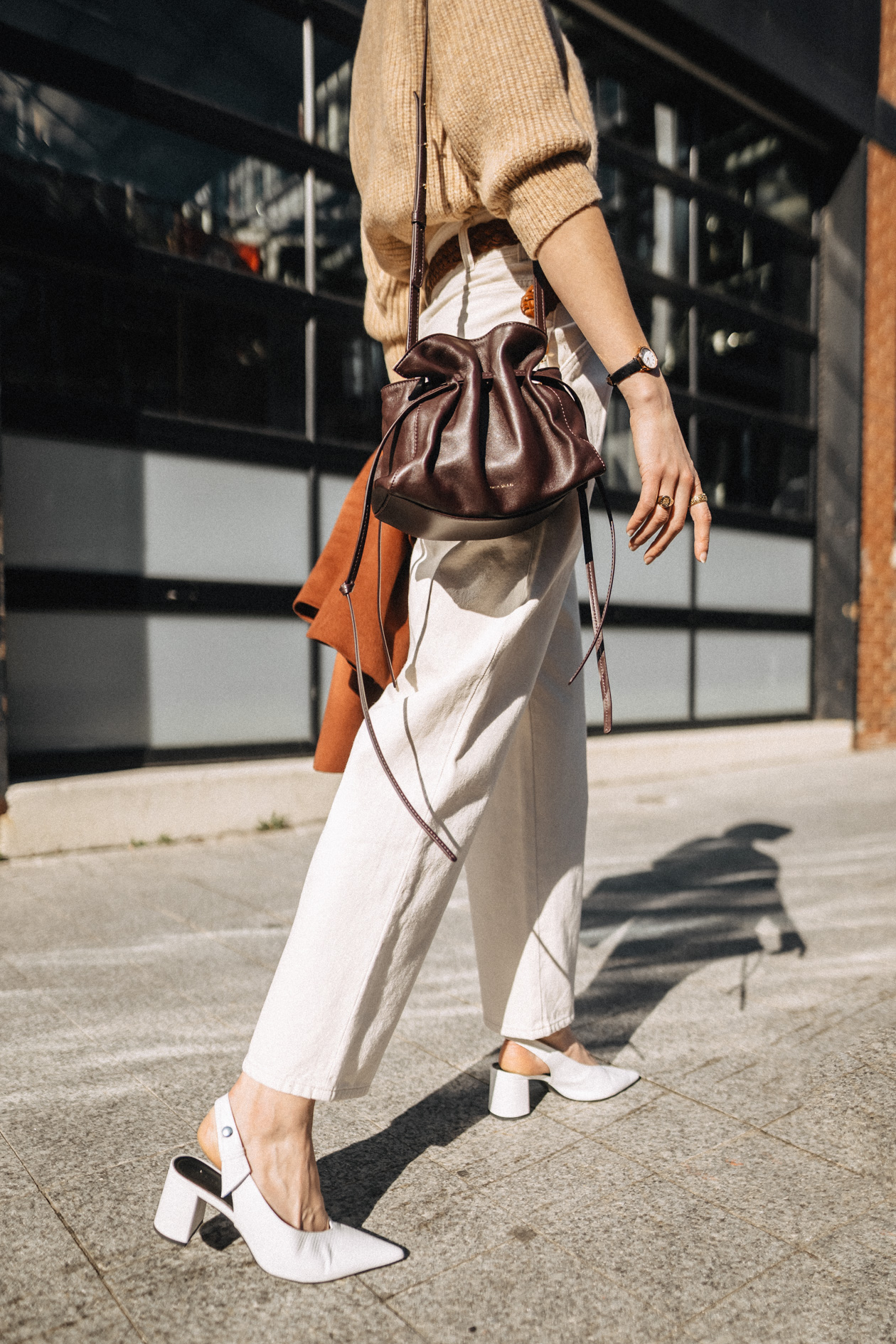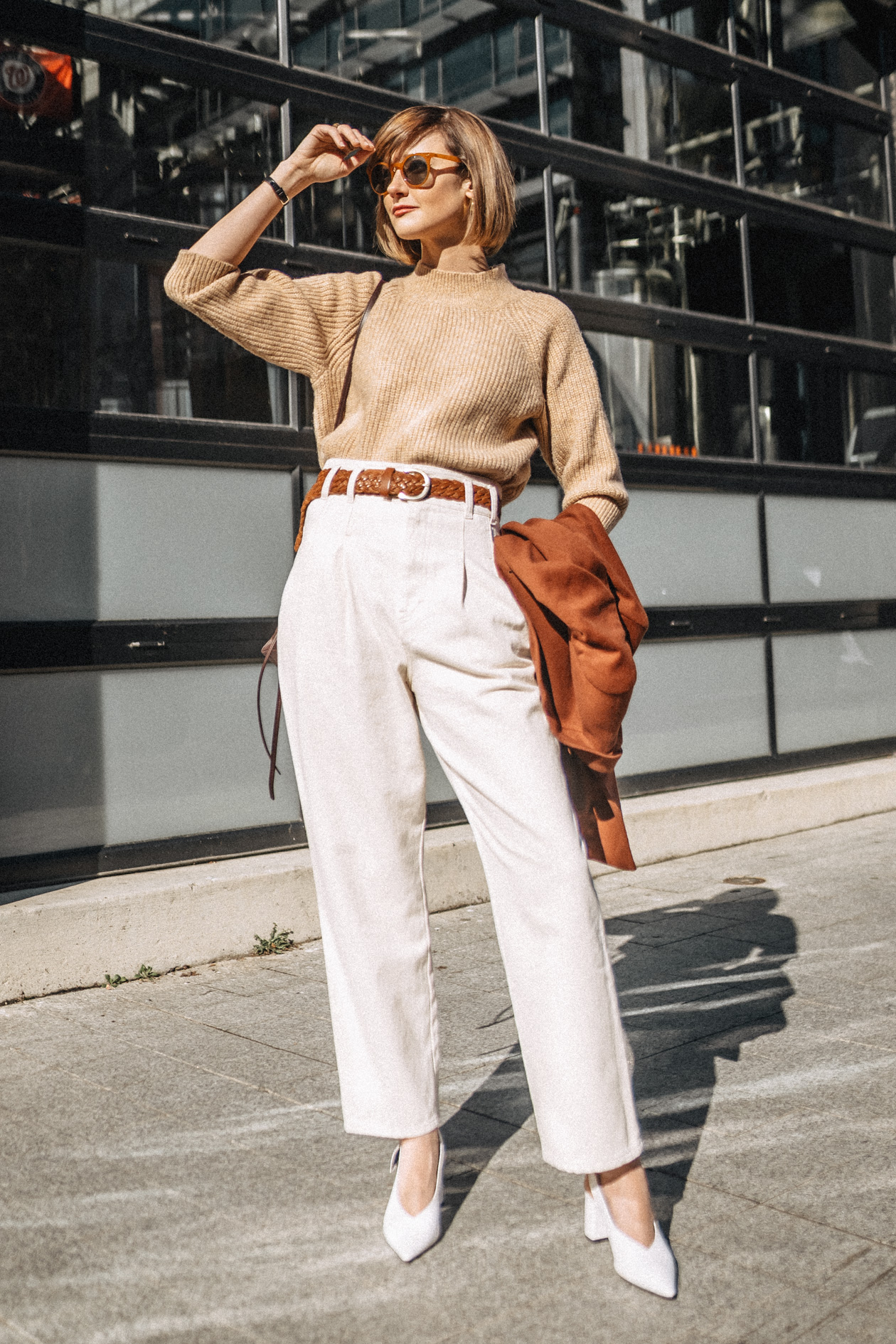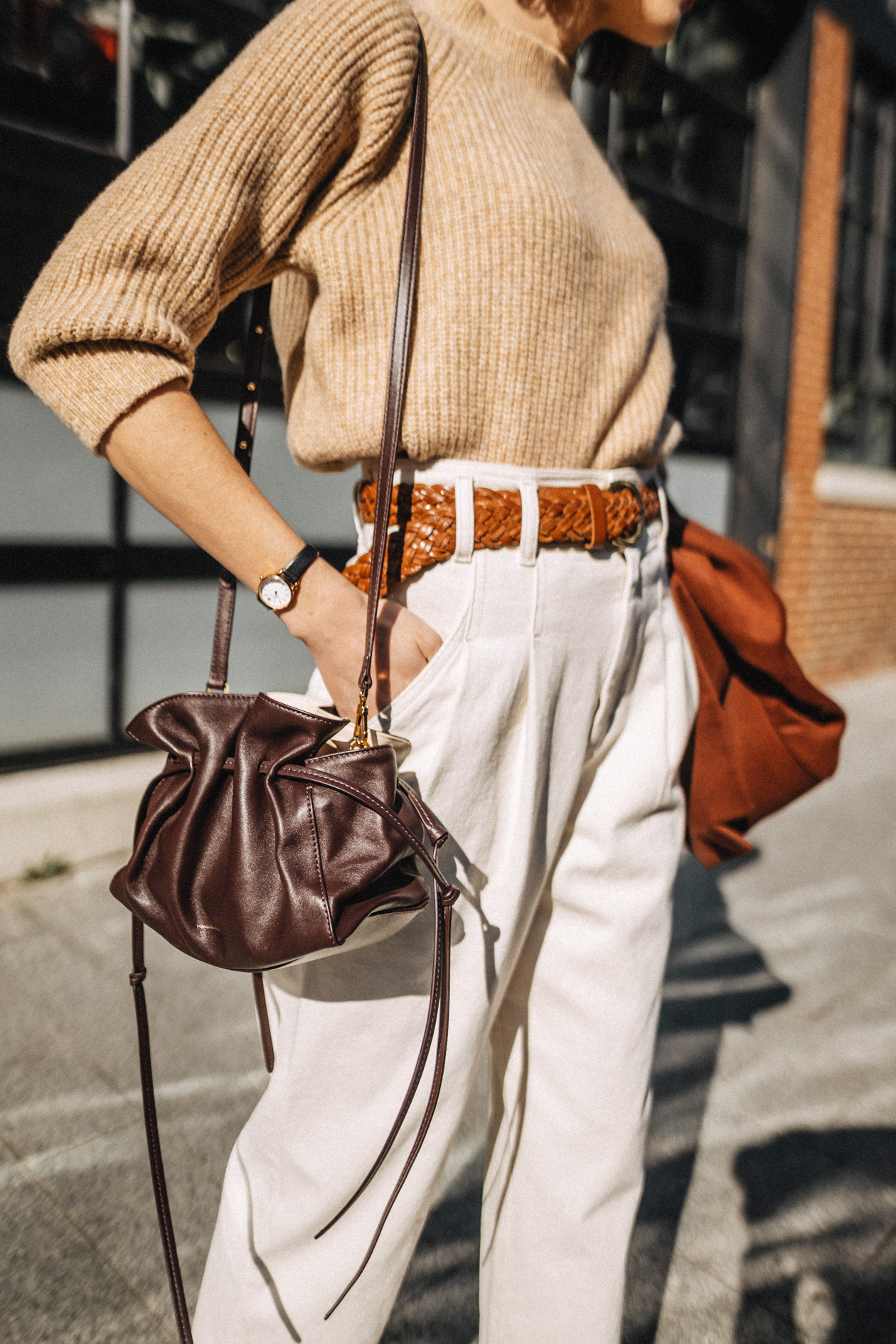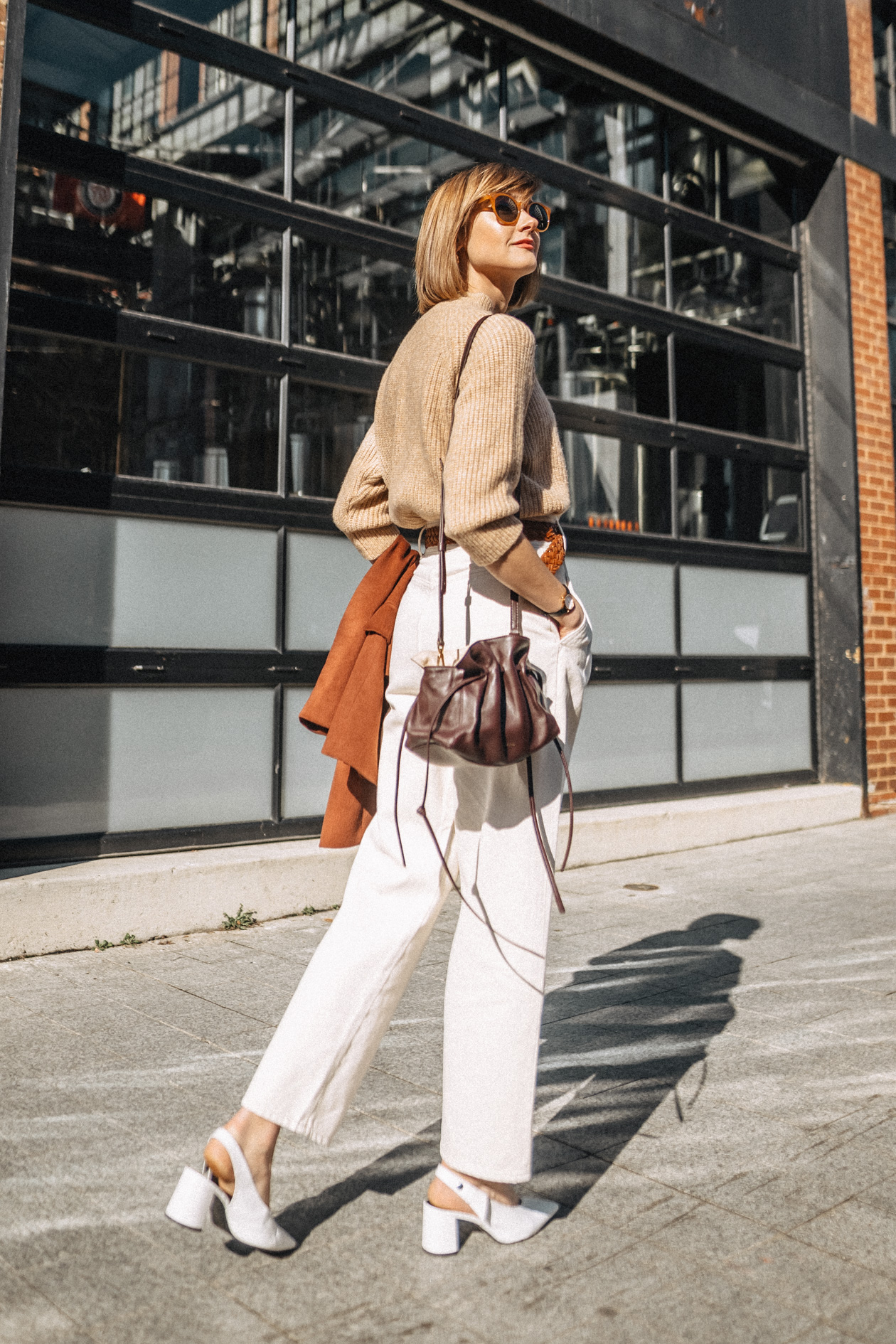 wearing & Other Stories sunglasses, Vox Lux sweater, woven belt, & Other Stories pants, white pumps, Mansur Gavriel bag
I love me a mini bag. One might argue they're incredibly impractical, but hear me out. First, I like to think of them as evening bags, but for day. Sure, you might not be fitting a dayplanner in one, but it will hold a phone and your lipstick for brunch. Heavy handbags are bad for your spine, anyway. Dare I go a step further and say the mini bag is actually good for you? I know I'm guilty of overloading my day bag with unnecessary crap. A smaller one (like the one I'm wearing above) actually requires I narrow it down to the bare essentials before running out the door. It certainly doesn't hurt that they're typically more affordable and a great excuse to have fun with color to add an unexpected pop to your outfit. I've linked a few of my current favorites below!

Turn on your JavaScript to view content
What does naughty or nice mean
. xoxo.