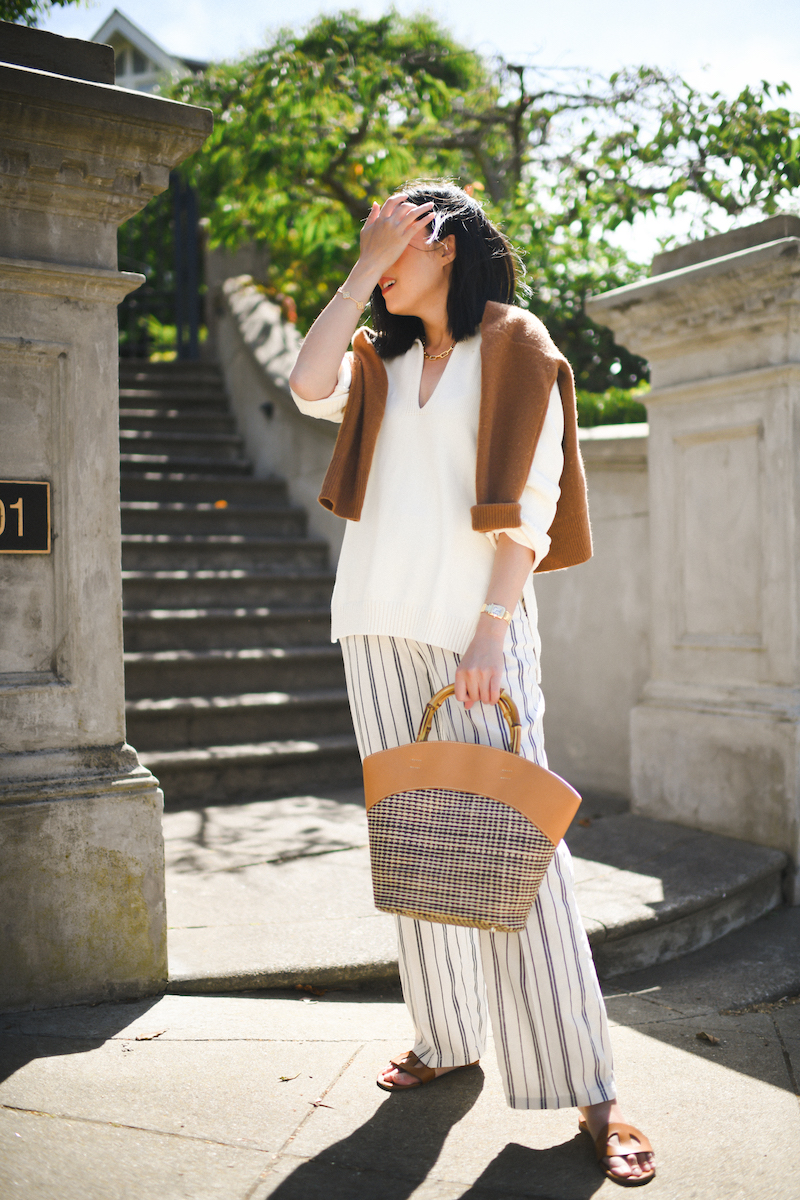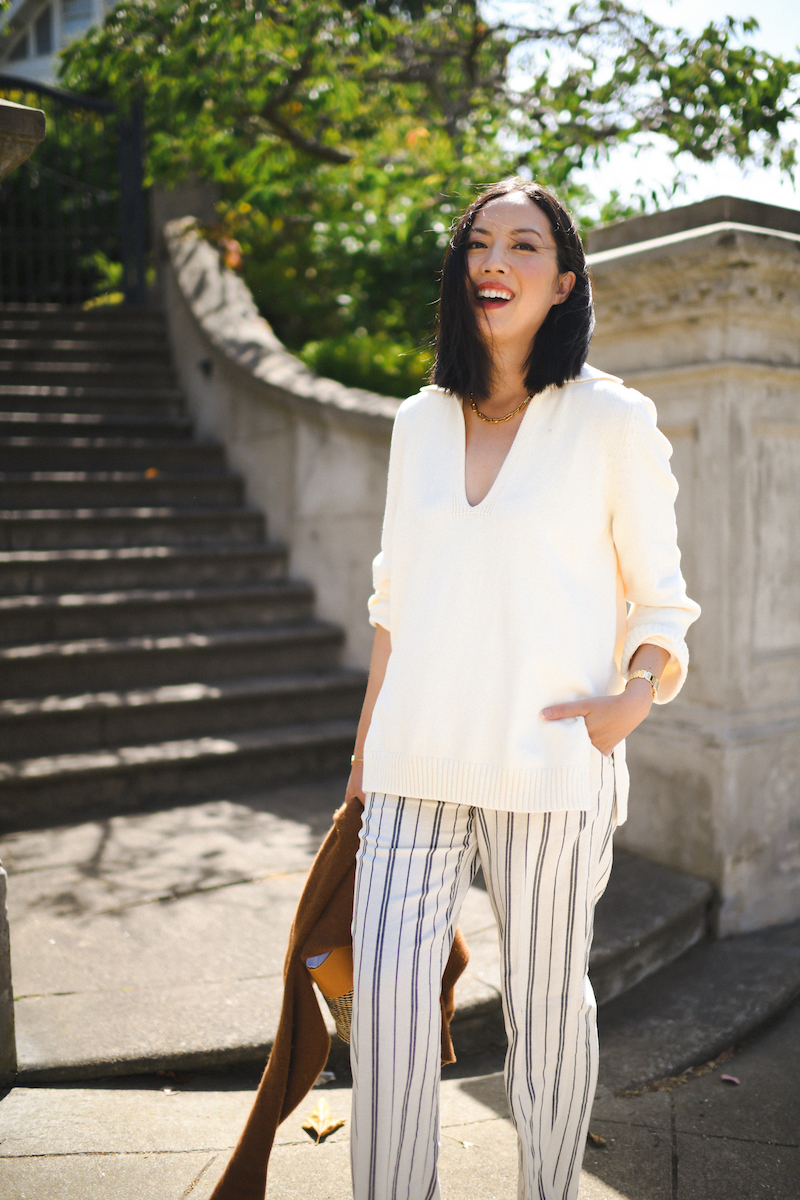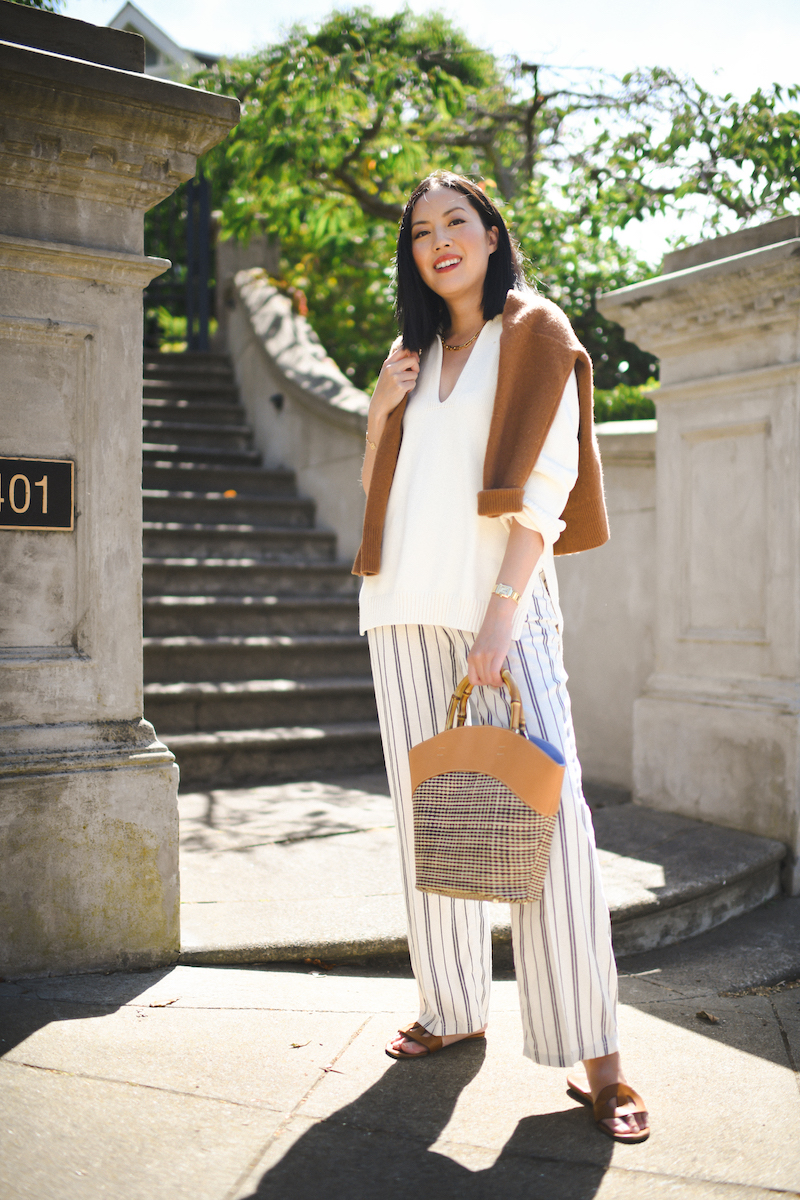 Happy Monday! We had our first epic diaper blowout during an outing in the city: it took no less than 4 pairs of helping hands (thankfully we had family in town!) to help with the cleaning and quick change on a bench outside. As second-time parents we have definitely forgotten a few necessities in the diaper bag – but lesson learned alright!
Hope you had a great weekend!
***
Sweater (here and here)
Pants (here)
Bag (here)
Sandals (similar here)
Why do I stain my underwear?
. xoxo.