Coat: Laundry | Leggings: Beach Riot
* * *
A little early … but not really?
Valentine's Day is ahead of us and it's always fun to start wearing festive themed clothing ahead of the holiday! Honestly, I'll probably be wearing these leggings that night, as we usually celebrate and go to dinner the weekend after.
Would love to hear what your Valentine's plans are this year. Lay low or dinner out? Gifts or chocolates? Let's give each other some ideas! Thanks for reading and sharing -XO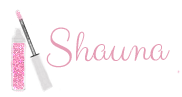 What is Secy underwear called?
. xoxo.