Keeping Our Home Cool for the Summer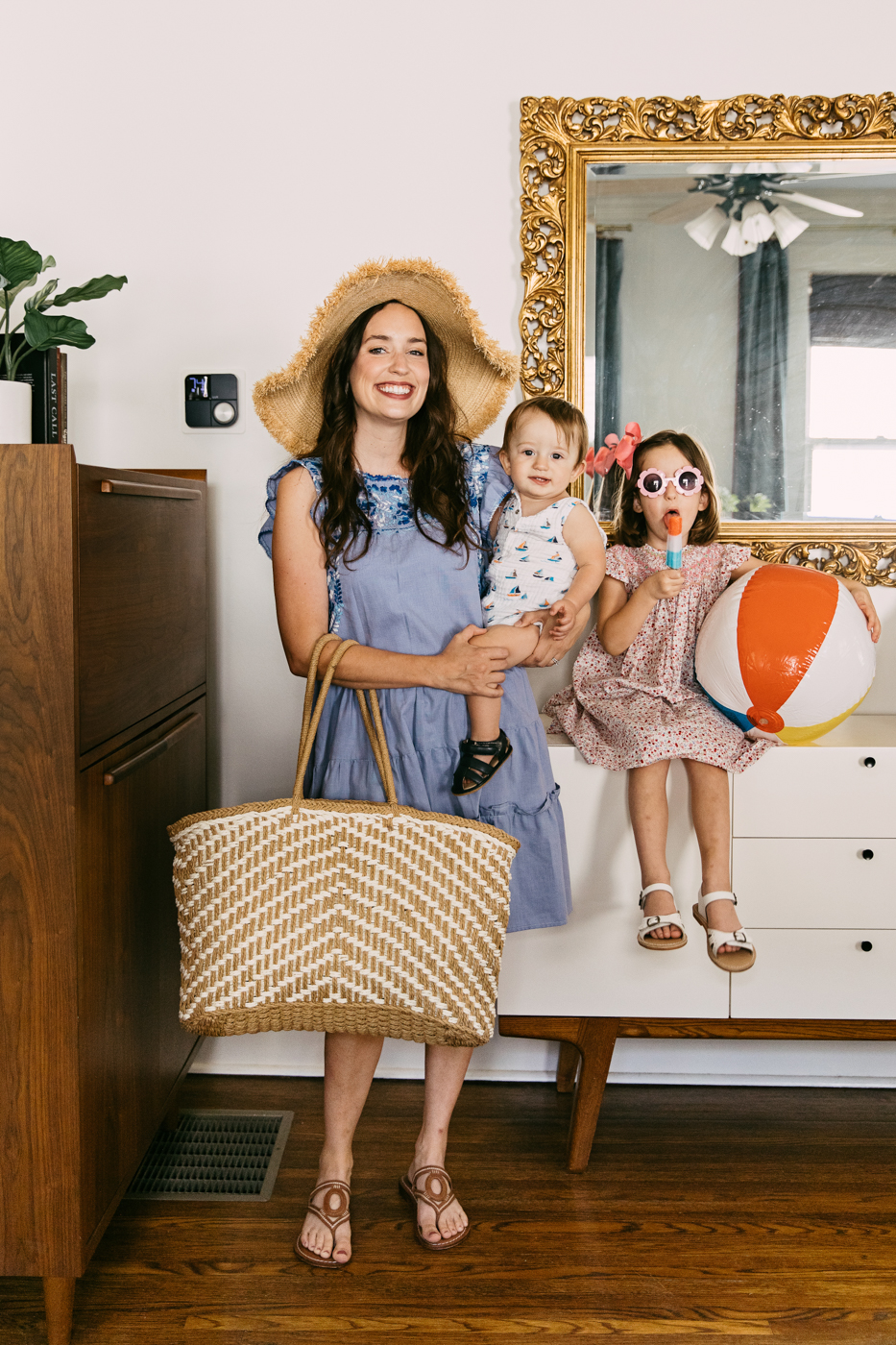 Summer is HERE! The kids have been out of school for a few weeks now & we've been trying to squeeze in every single summertime adventure that we possibly can. From afternoons at the pool to week-long beach trips and everything in-between, we've been out of the house enjoying the season.
This time last year definitely looked a little different. So this is the first summer in our 100+ year-old-home that we've left it to go on trip after trip after trip. We all know it gets HOT in the South (it was 93 in Memphis just yesterday!) so it is important to be mindful of the temperatures in our homes not only when we are there but also away.
LUX Products, a brand from Johnson Controls, recently reached out to me about trying out their new LUX KONO Smart Thermostat & to share my thoughts on our experience with it. I'm thrilled to be introducing y'all to this nifty smart gadget today along with sharing our family's top tips on saving energy in our home come summertime. More below!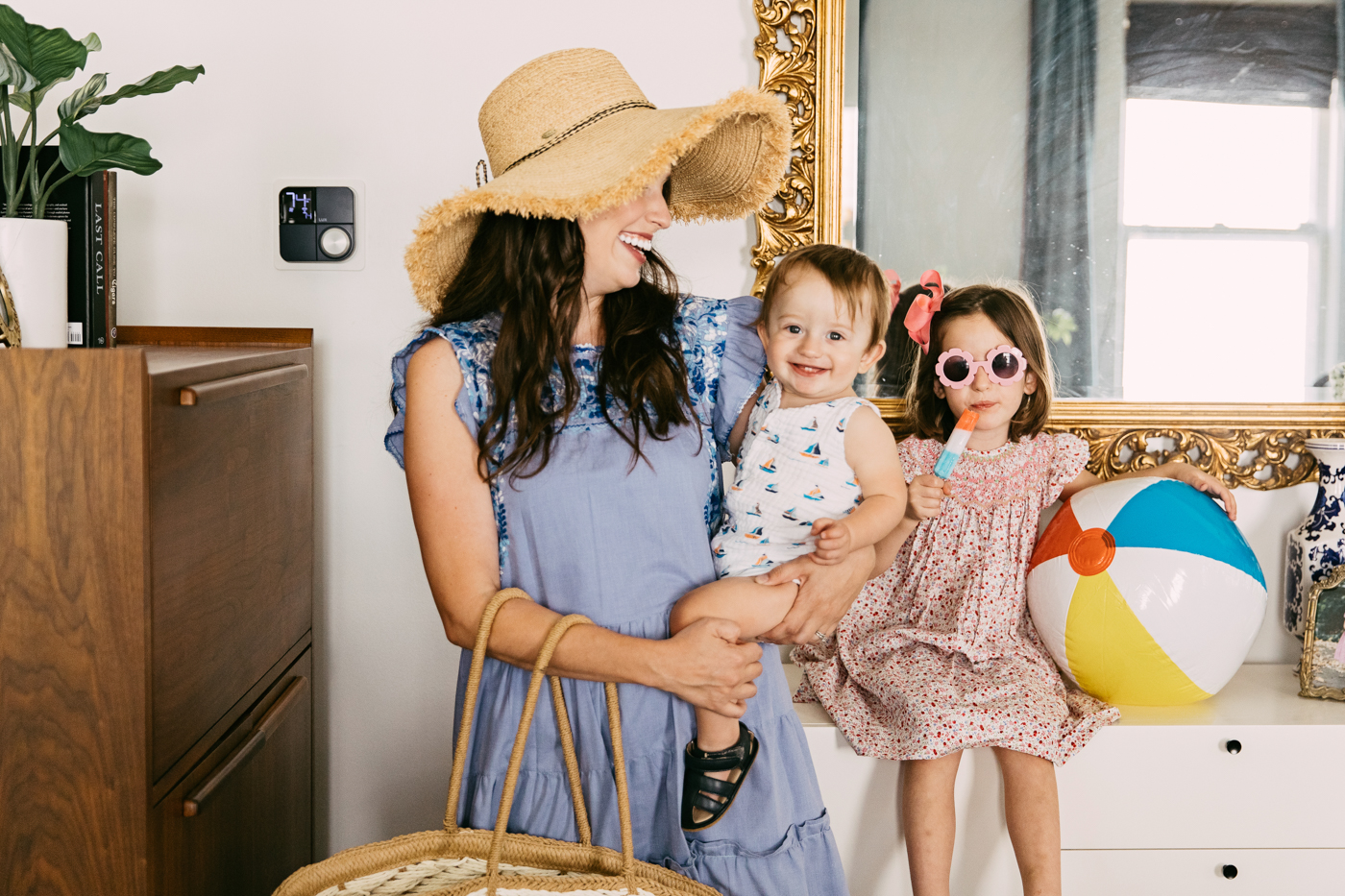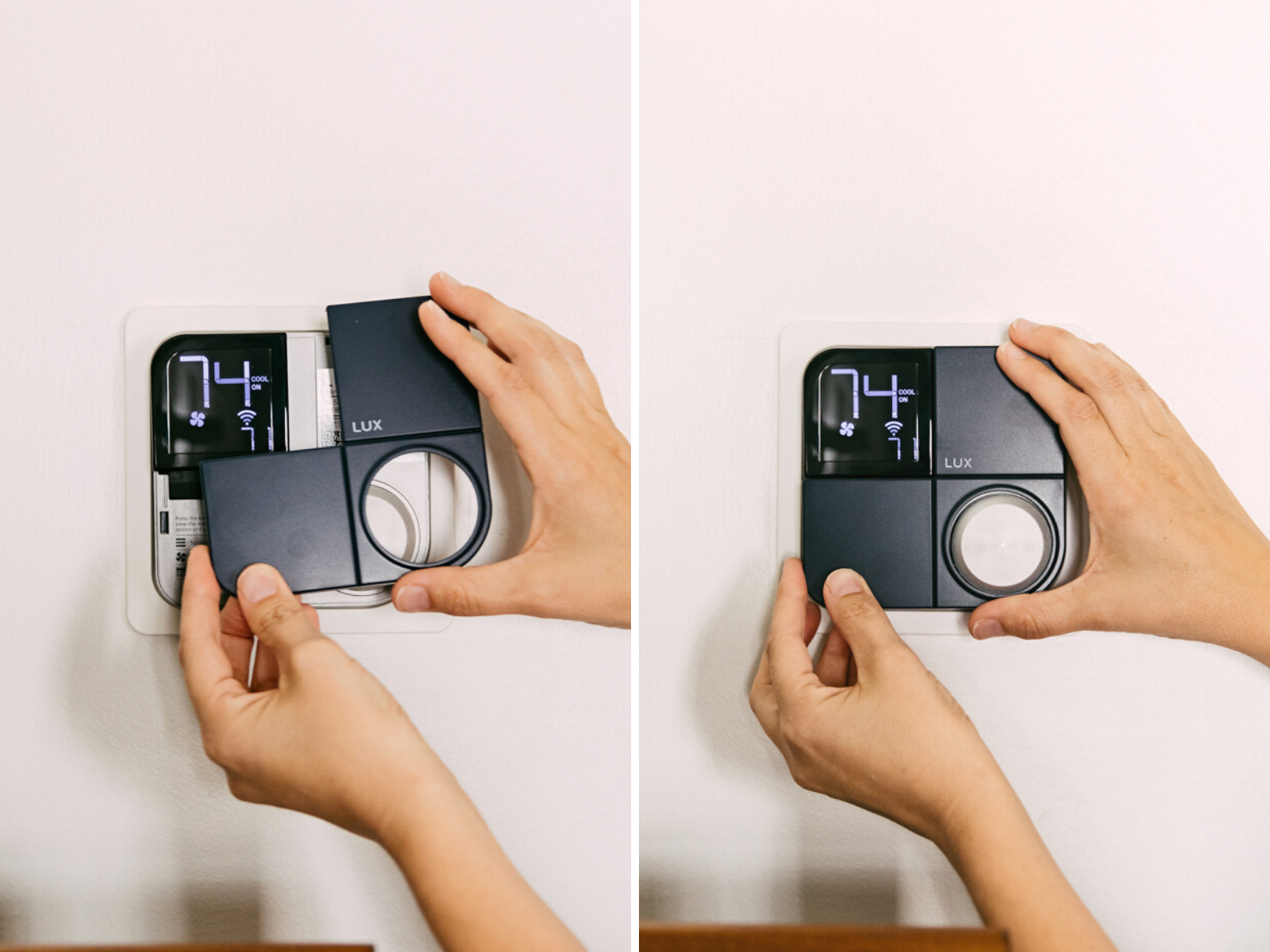 LUX KONO is an easy-to-use smart thermostat that puts style, comfort and convenience at the forefront. It's also ENERGY STAR certified!  The LUX KONO stands out from the crowd with its personalized features—I love that you can choose between nine different changeable Décor-Snap covers. (You can even paint a cover to better match your home … or your mood!) We opted for navy this summer but I can totally see myself swapping out the cover this fall. It's nice to change things up every season!
ps: You can use the code LoneStar for 15% off a LUX KONO and a Décor-Snap cover in any color! (expires October 1, 2021)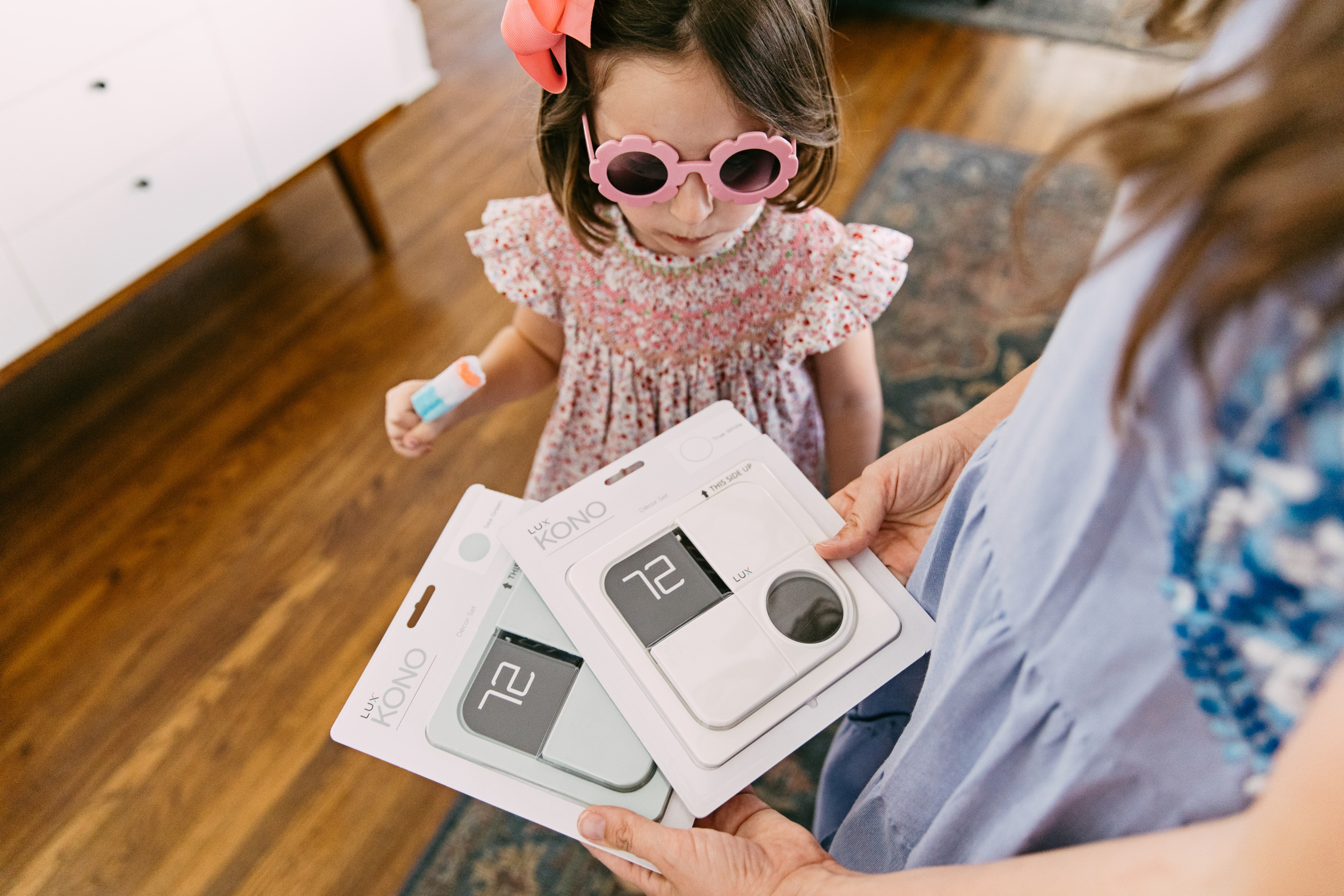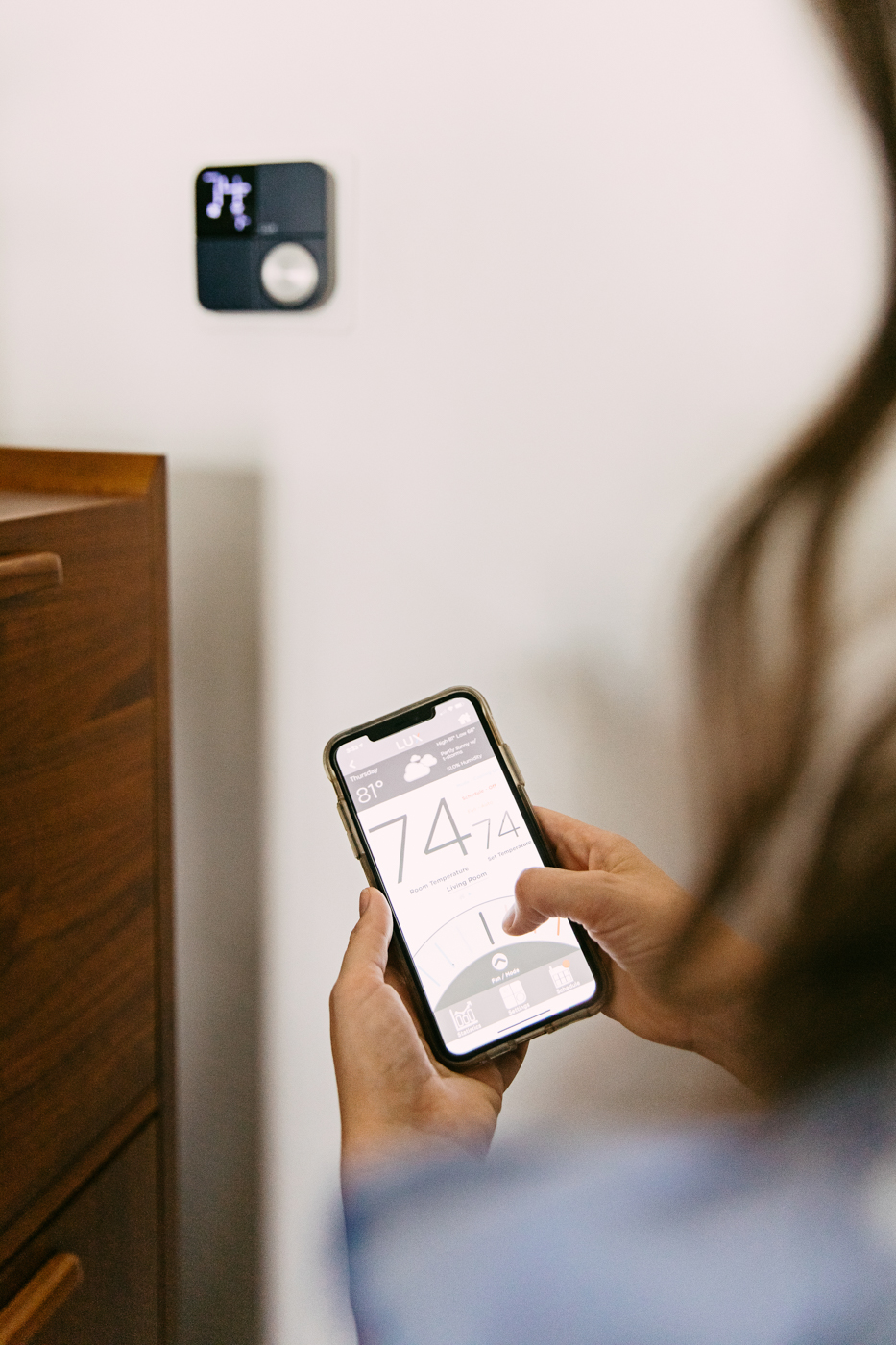 The LUX KONO is compatible with the LUX App – making it easy to monitor and set your home's temperature from anywhere, 24/7. There is also a geofencing feature that you can program to automatically make temperature  adjustments based on whether you're home or away – saving both money and energy.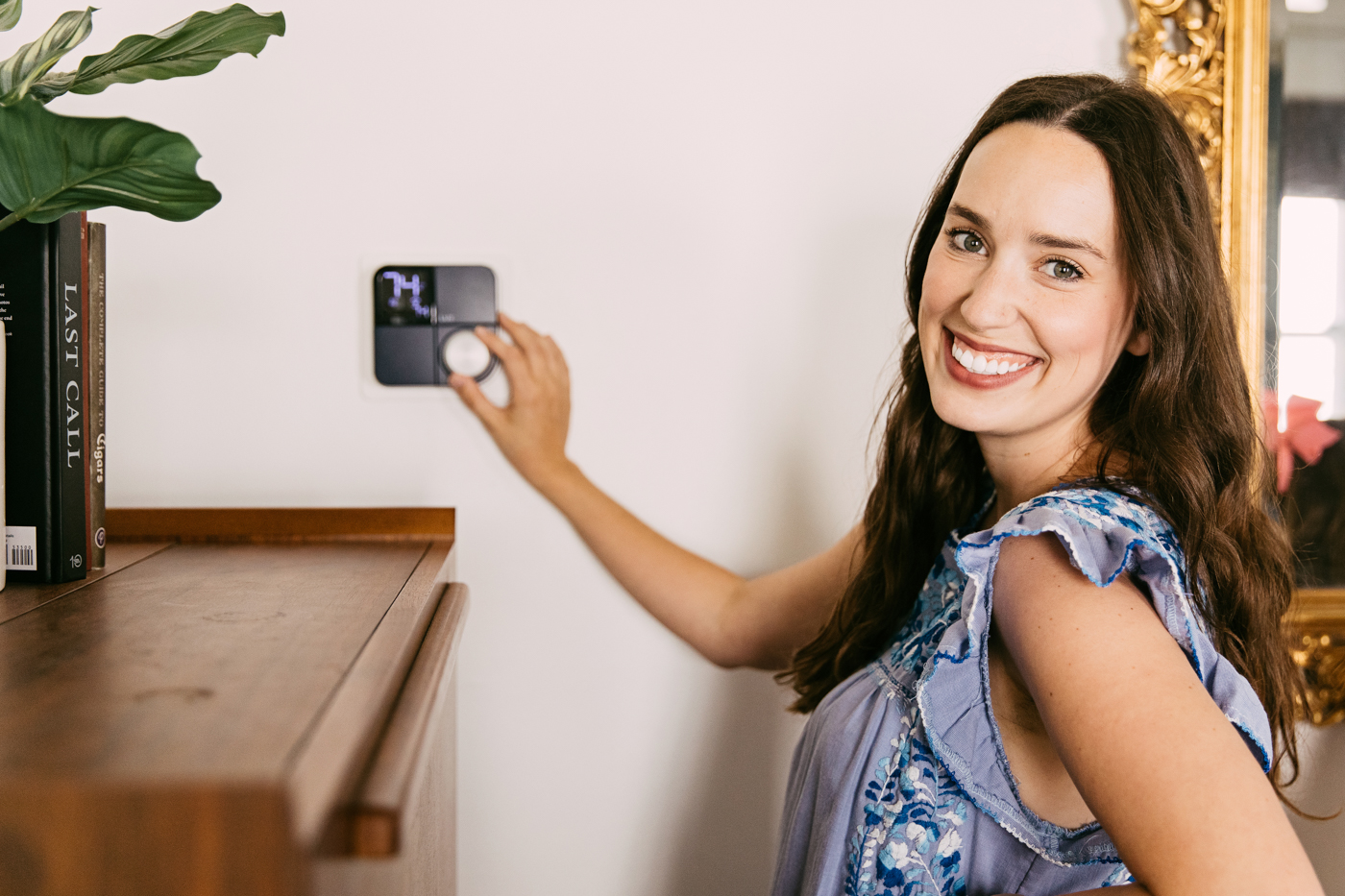 5 Energy Saving Tips for Summer
Invest in ENERGY STAR certified products, like the LUX KONO Smart Thermostat. You can set your home into vacation mode while away. It's best to keep it around 85 degrees when you're gone, any higher than 90 would make your fridge + freezer have to work all the harder.
ps: Don't forget to set your temperature back to your preferred degree before heading home from your trip. Now that we have our LUX KONO, we can set an automatic update in the smart scheduler so that we come home to a nice and cool house!
TWO: Make sure your thermostat is placed on an interior wall. If you put your thermostat on a wall next to a window, it could potentially think the room is hotter than it is, kicking the AC on more often than it needs to. We have ours on an interior wall in the center of our home.
THREE: Whenever you leave for the day or an extended getaway, make sure to turn off all lights and ceiling fans (which are often overlooked) to save energy. After being home 24/7 last year, we've had to force ourselves to get back into the habit of doing this lately.
FOUR: Always close the curtains/ blinds when you leave. Blocking out the hot daytime sun will make it easier for your AC to keep your home cooler.
FIVE: Last but not least, in the dog days of summer try to keep your home set to the highest temperature you can stand. Thanks to smart geofencing, you can even program your LUX KONO to raise the temp when you're outside your preferred home radius and lower the temp once you've returned. Just a small change in your temperature setting can save you BIG come summertime.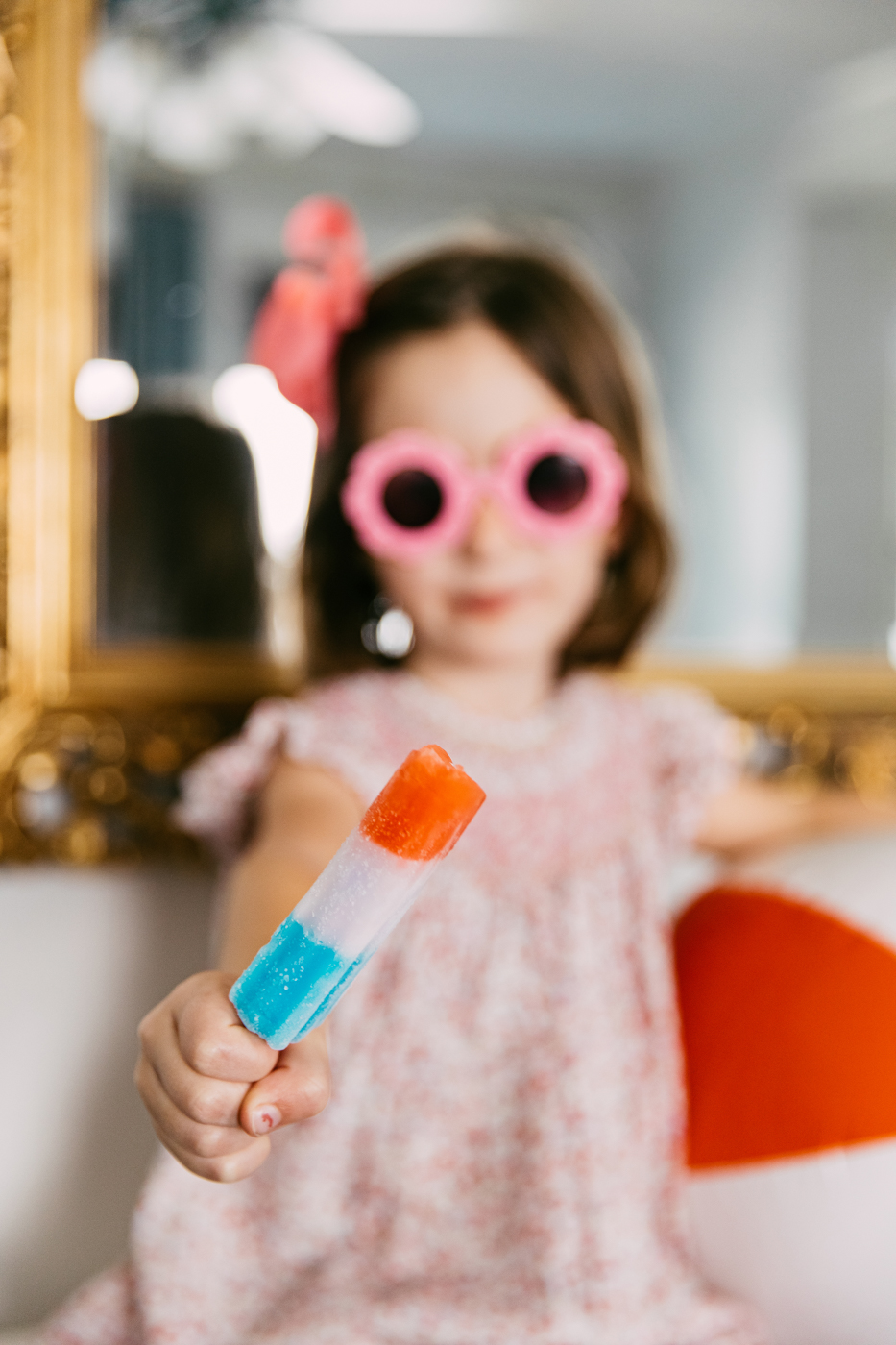 Having peace of mind that our home is nice and cool for our little ones when we come home from a hot, hot, hot afternoon out is such a reassuring feeling. It makes it easier to focus on the FUN – like popsicles and pool parties!
—
Don't forget to use my code LoneStar for 15% off the LUX KONO and a Décor-Snap cover this summer!
—
This post was sponsored by LUX Products & Johnson Controls. As always, all opinions are my own. We were thrilled with this opportunity to test out & switch to a stylish smart thermostat this summer. Thank you to you all for supporting the brands that make Lone Star Looking Glass possible.
—
xo, alice
—
photos by Madi & KGP
The post Keeping Our Home Cool for the Summer appeared first on Lone Star Looking Glass.
What does naughty but nice mean
. xoxo.