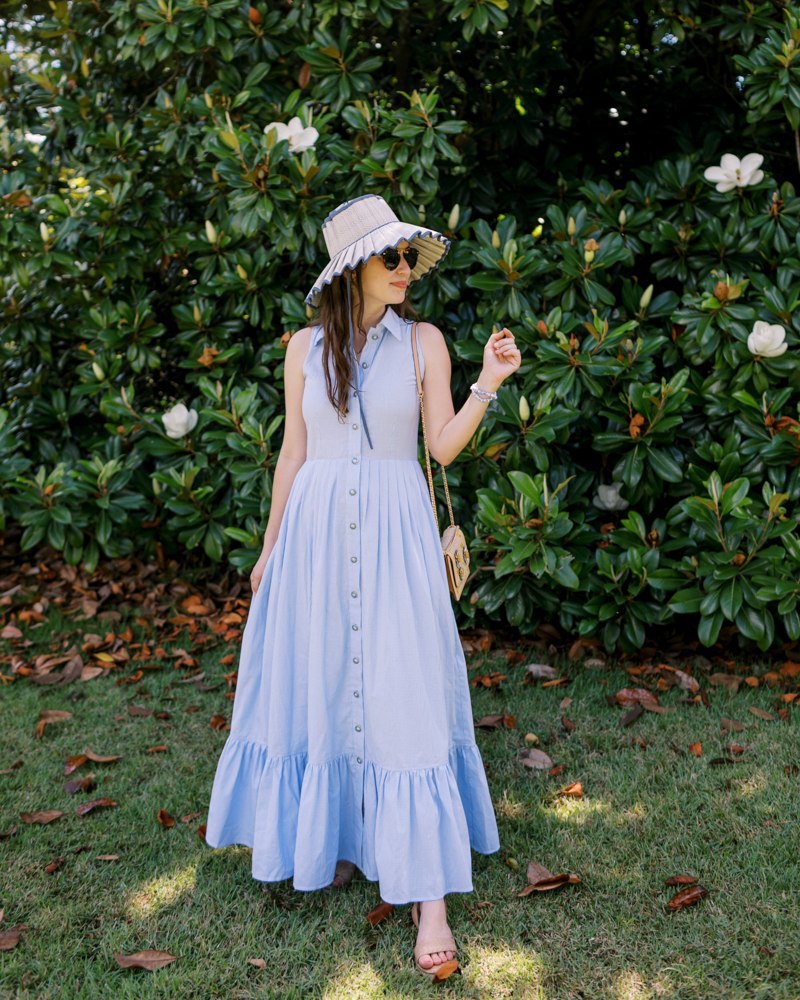 Hi friends! Remember me? I feel like I've really dipped out on the blog this summer. In between slathering my little ones in sunscreen, splash pad visits, zoo camp carpool and family vacations with BBQs dotted throughout – social platforms like Instagram and TikTok have been easier to hop onto and maintain. (And consume too, if I'm being honest.)
But oh how I've missed connecting with y'all over here – crafting long form blog posts, spilling my thoughts and sharing stories that last a little bit longer.
Has your summer been keeping you busy – changing up how you spend your time and fill your cup too?
I'm paying a visit to the blog today and highlighting a few things I'm fancying this summer. A round up, if you will, of finds that are so good I can't resist recommending them to you all too!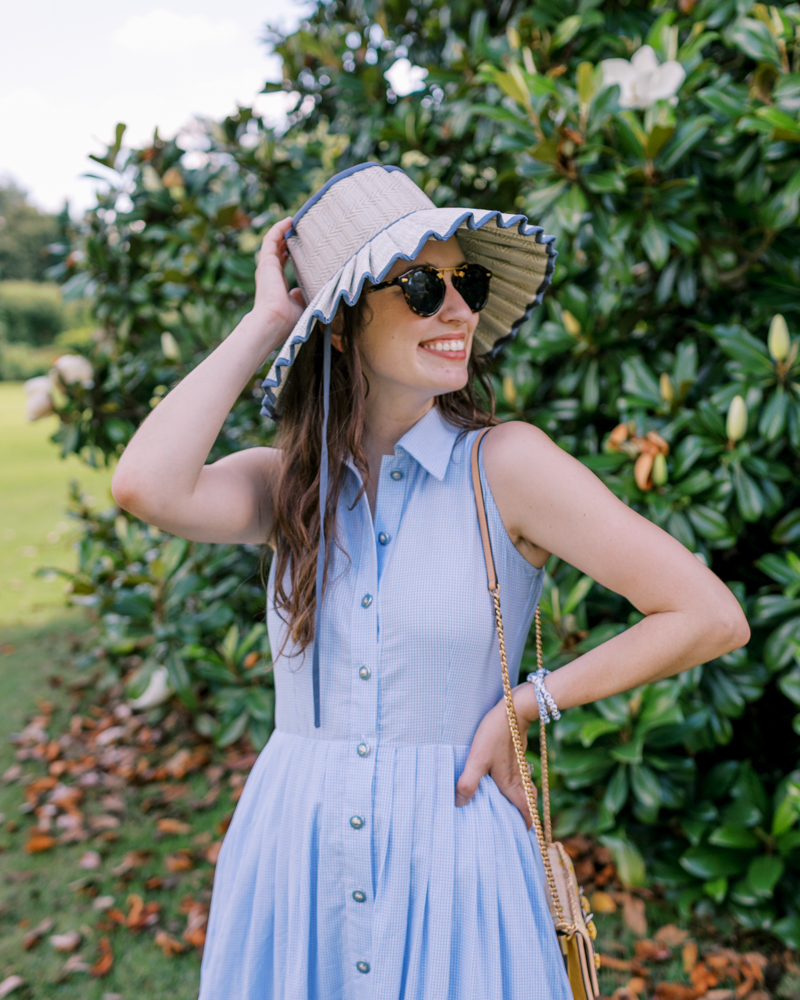 July Favorite Finds 
First of all, my BURU shirtdress, pictured above. I hosted a pop-up with the Buru Bus last month and picked up this shirtdress to don in preparation for the big event. It's a bit of splurge, but it's also a dress I plan to wear on repeat for … maybe the rest of my life?! The silhouette is timeless, the cotton is soft & crisp and the vintage up-cycled buttons make it stand out.
This tiny tea set from Amazon has been our go-to girl's birthday party gift this summer. The packaging is just as adorable as the fairy adorned tea cups inside.
My friend Laura has been raving about Tuckernuck's tennis line. I couldn't resist this tennis skirt with its toile details upon seeing it too.
Like everyone else right now, I'm reading Where the Crawdads Sing before I see the movie in theaters. Have you read it?!
I received this Lash2Brow wand from Trinny London in a PR package. It's a dual-ended mascara and brow gel wand that makes getting dolled up for the day all the easier. I also love how the brow gel is subtle but transformative too.

Turn on your JavaScript to view content
xo, alice
The post July Favorite Finds appeared first on Lone Star Looking Glass.
What does naughty but nice mean
. xoxo.