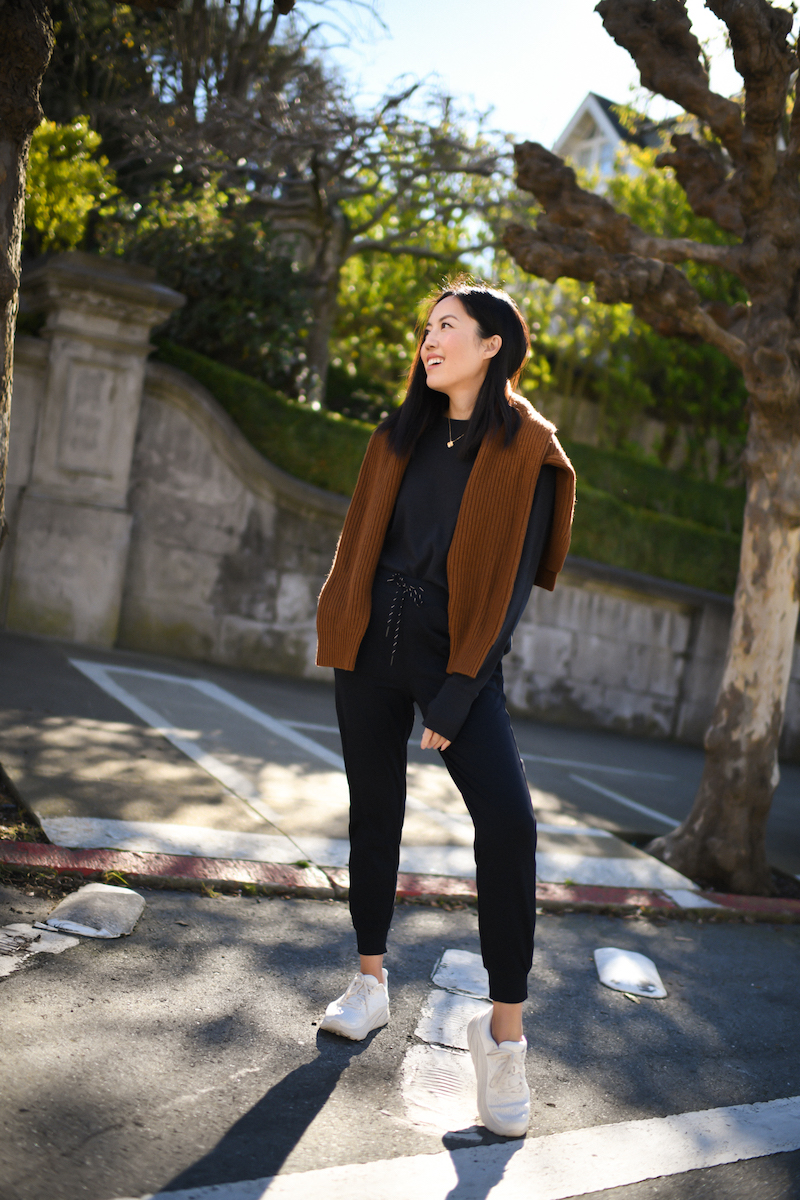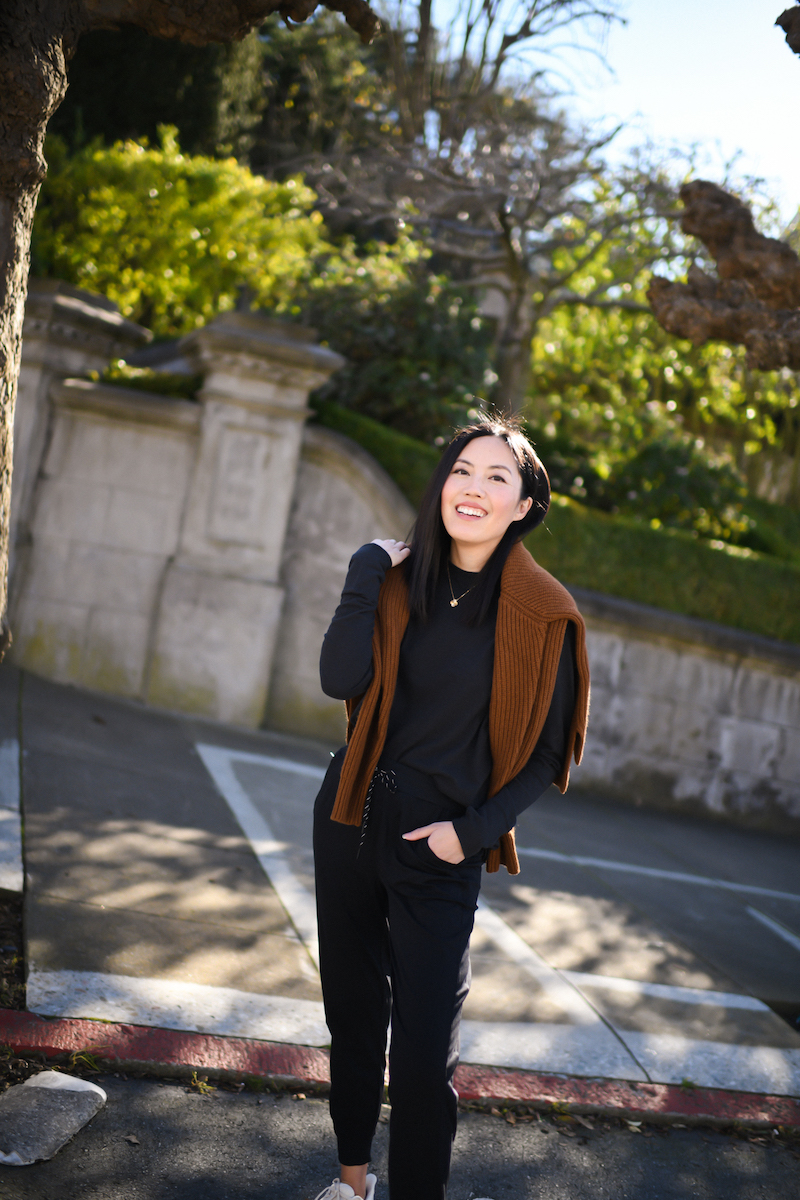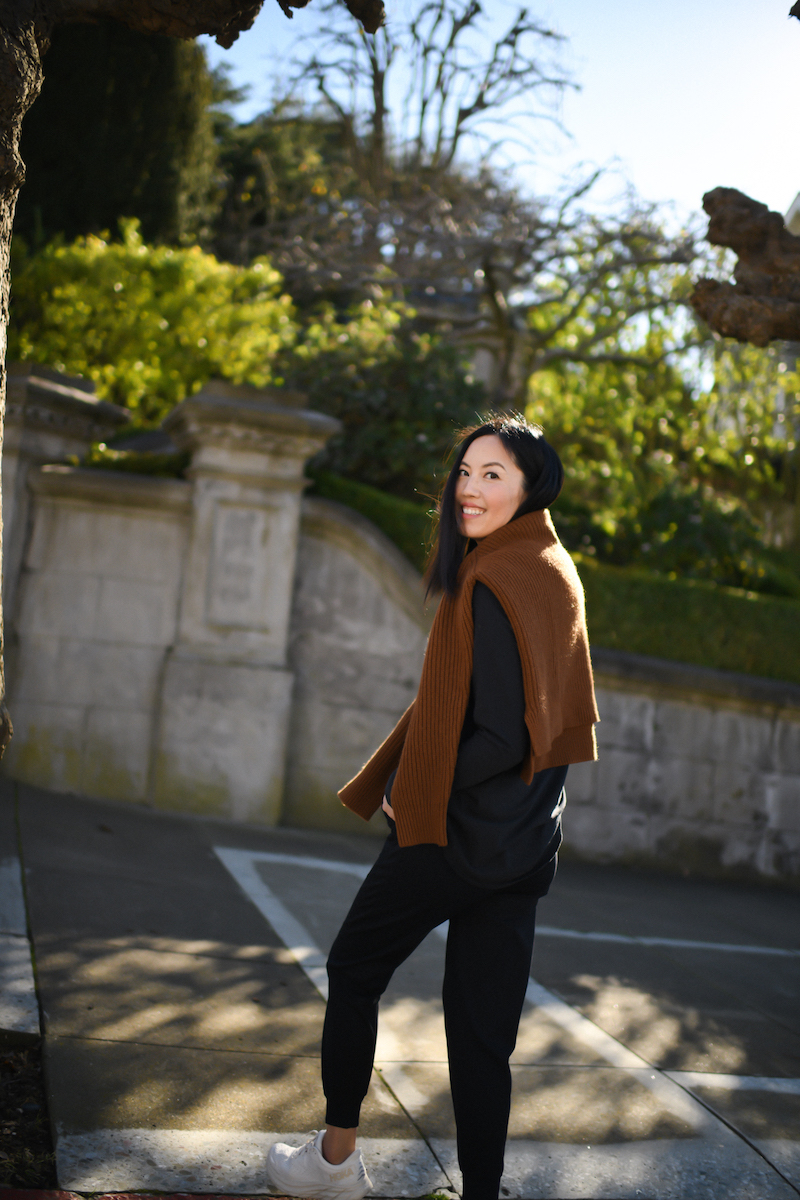 At 9 months postpartum I'm officially able to wear my pre-pregnancy clothes! My daily walking habit (established during the third trimester to combat gestational diabetes) has served me well, and I continue to look forward to those walks every day (Kellan still joins me for them too!). My favorite is when we can time it so the whole family can join in.
PS: Happy Lunar New Year! Wishing you all good health and happiness this year.
***
Long sleeve tee (has a lived-in look and feel – easy and comfy! here)
Joggers (soft and stretchy here)
Sweater (old by rosetta getty here and in ivory here; similar here for less)
Sneakers (here)

Turn on your JavaScript to view content
Why do I stain my underwear?
. xoxo.