In Style with SZ Blockprints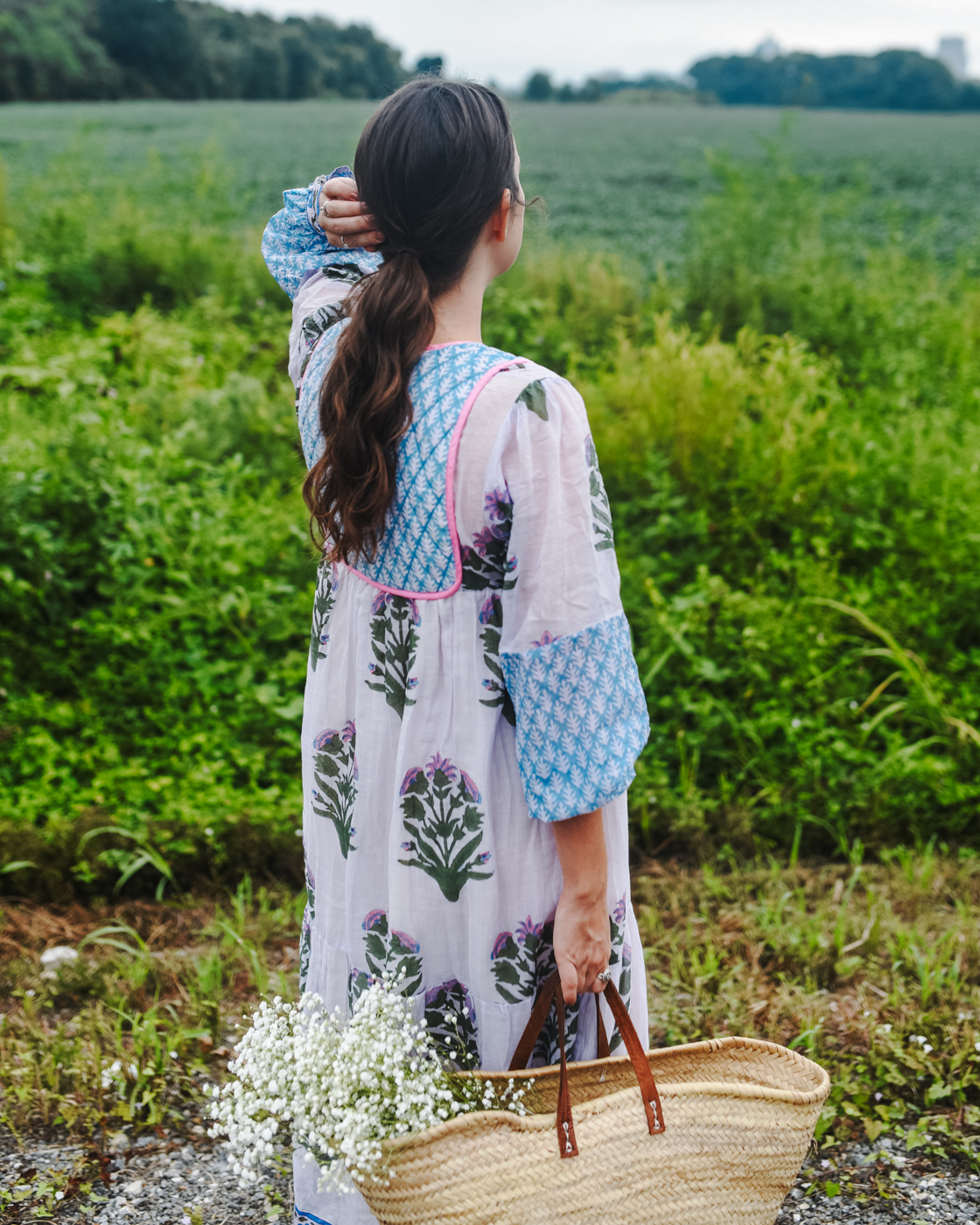 It's time to close the door on summer. Once again. It's so easy to fall into that "basic" girl who looks forward to every itty bitty aspect of fall. Pumpkin spice. Gilmore Girls reruns. Corn mazes. (I mean, who doesn't love those things?!)
With how the world has been these last few years, the passing of each season feels more significant than ever before. For a brief while this summer, we were all much more carefree, weren't we?!  I think I'll always look back on Summer 2021 fondly, it had a sense of optimism and adventure we hadn't experienced in far too long.
Looking towards fall feels almost mysterious to me in a way. Our calendar is somewhat empty – which means more room from impromptu experiences – and it's been so warm here, I almost can't imagine what a true cold front will feel like!
One things for certain, the passing of season means swapping out with my wardrobe and welcoming the weather with fresh fall pieces. One in particular is this Silk Jodhpur Dress by SZ Blockprints.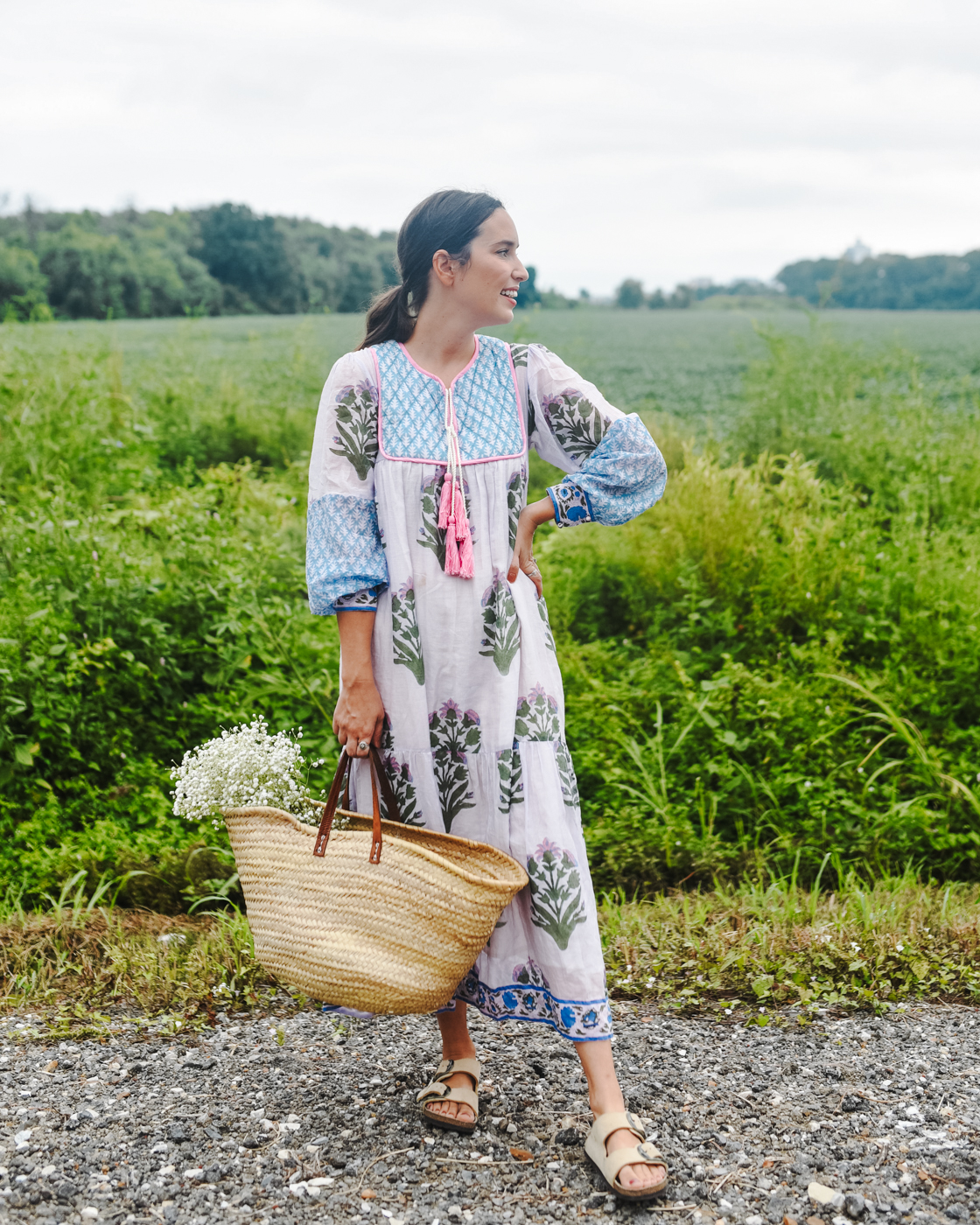 A Bit About the Brand
I stumbled upon SZ Blockprints for the first time last spring (see more in this post) and have been smitten with this Jaipur-based block-printing biz ever since. Each piece is hand crafted in India by a skilled team of artisans updating historical designs in fresh modern silhouettes & styles.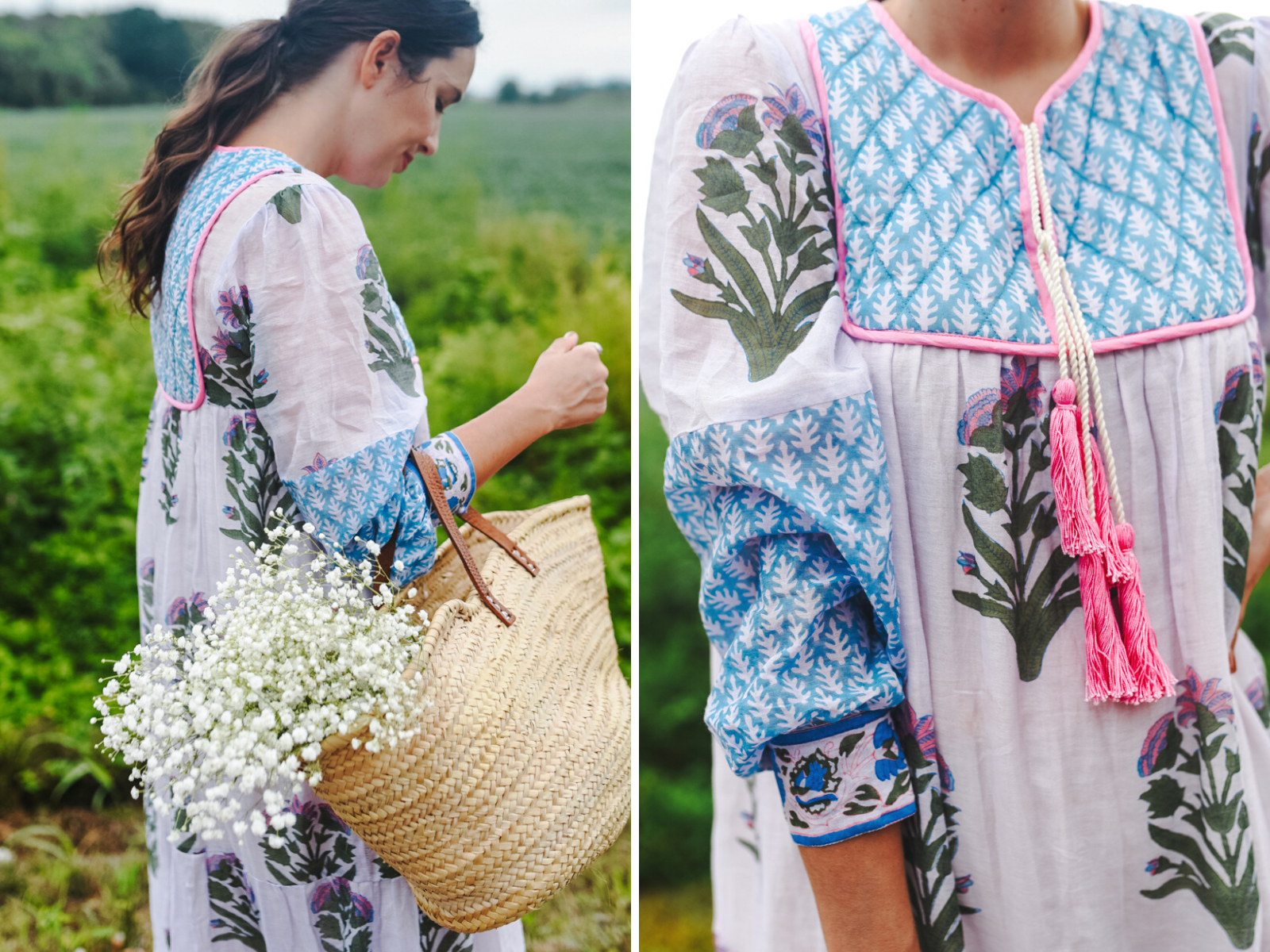 All in the Details
Wearing this hand-dyed silk dress feels like wearing a piece of ART – rightfully so! I think my favorite details are the contrasting Rose Palladio Garden Print and the quilted bib. It's a design you don't see anywhere which makes it all the more special. The lilac hue paired with the dark floral print lends this piece to the fall season too.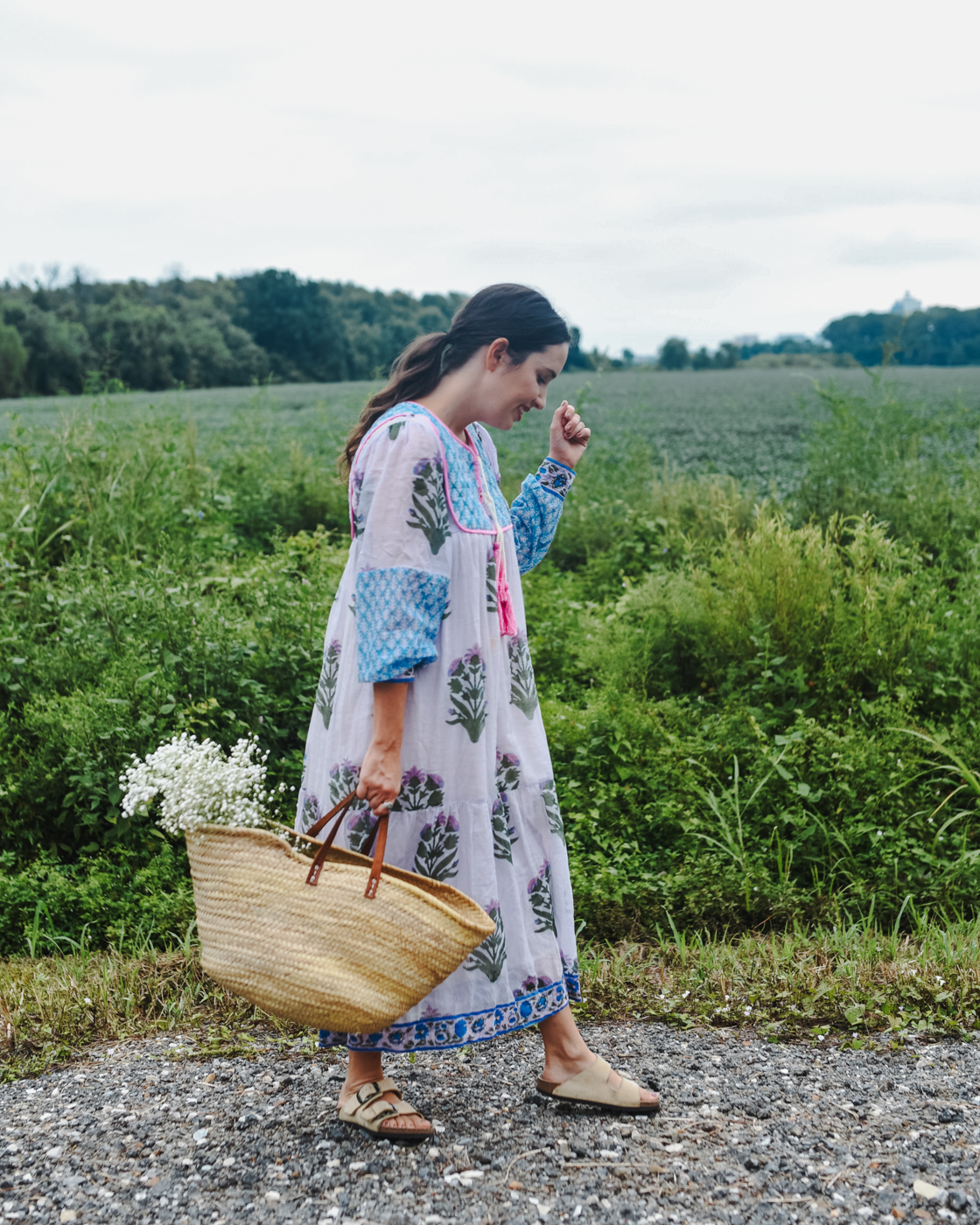 How I Wear It
7.5/8 days a week you will find me in a breezy beautiful dress. Definitely my outfit of choice. I love this silk number from SZ Blockprints for both the everyday and something special. Pairing it with birkenstocks and sneakers makes me feel more put together and on top of my day at morning preschool drop off. Adding a fancy bracelet stack, updo and wedges gives this dress a sophisticated casual feel perfect for happy hour on the patio with the girls.
—
You can shop SZ Blockprints straight from their website or even via Shopbop. Big thank you to the team at SZ Blockprints for gifting me this gorgeous dress and giving me the opportunity to share their story with you all!
The post In Style with SZ Blockprints appeared first on Lone Star Looking Glass.
What does naughty but nice mean
. xoxo.