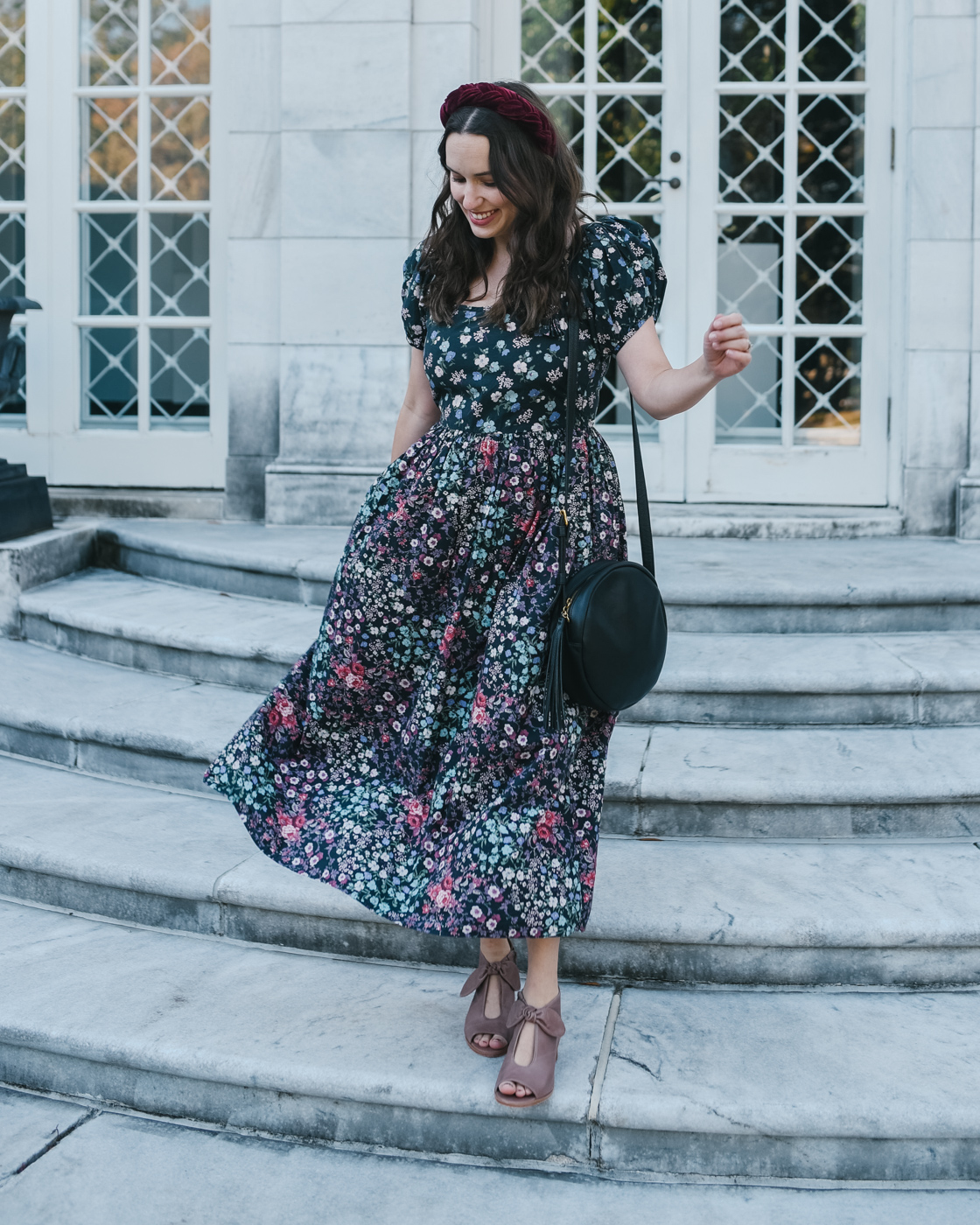 Turn on your JavaScript to view content
Like many of you, I don't have a single holiday party on the calendar this year. We're playing it safe in light of COVID and hunkering down for the foreseeable future. This Christmas feels so different. But yet, with our holiday decor on full display in every room in our home, the spirit of the season still feels as warm and wonderful as ever before.
Not only am I making things feel extra festive with our home decor, I've been adding little elements to my outfits lately to give me a bit of a mental holiday boost! Small things like sparkly earrings, a red or green velvet headband or even adding a pair of low heels instead of sneakers and slip ons can easily elevate any look.
I'm styling this oh-so-gorgeous LoveShackFancy dress today (now on sale!!) and sharing how and why choosing to dress up for the day can make you feel like you're making the most out of the holiday season. More below!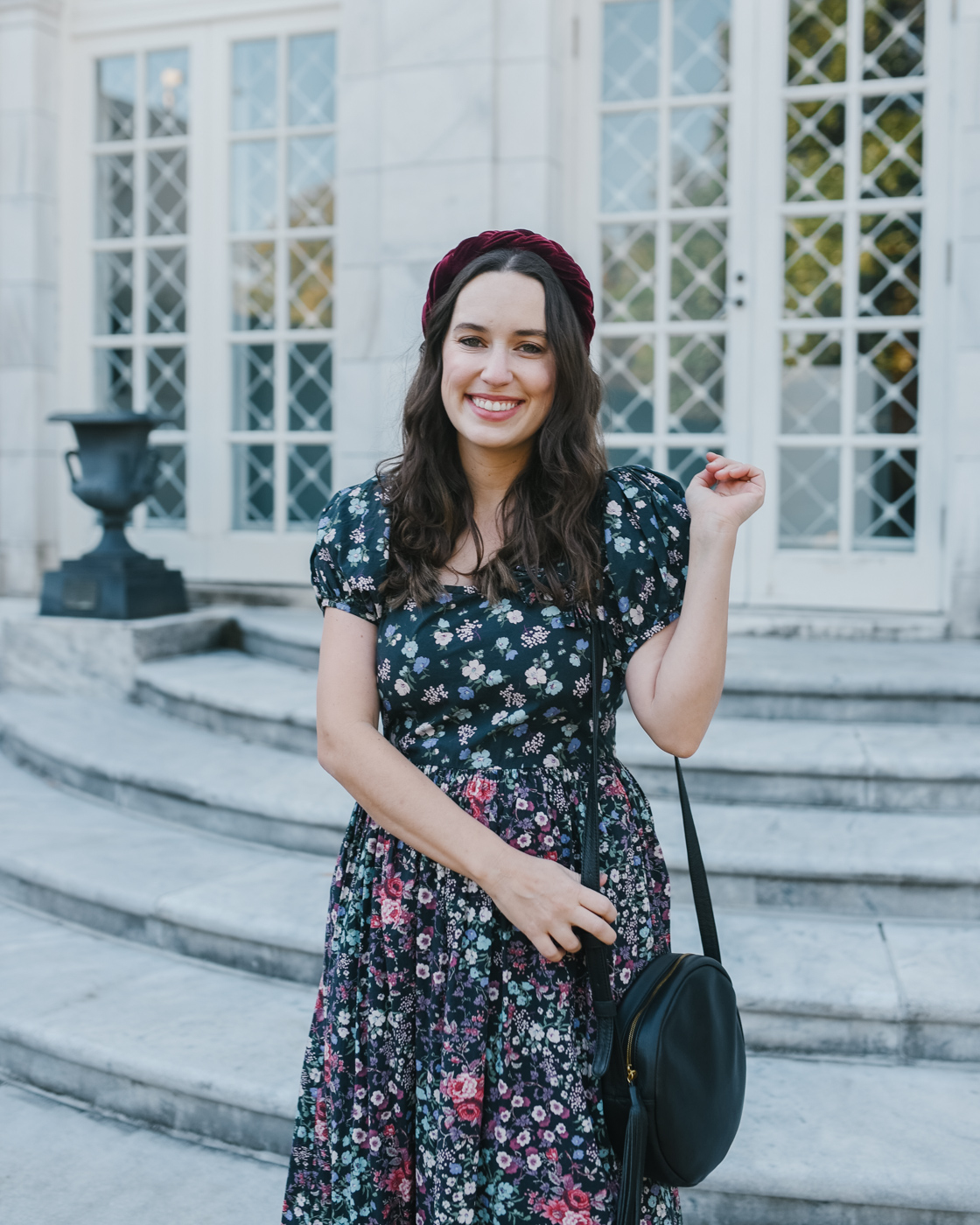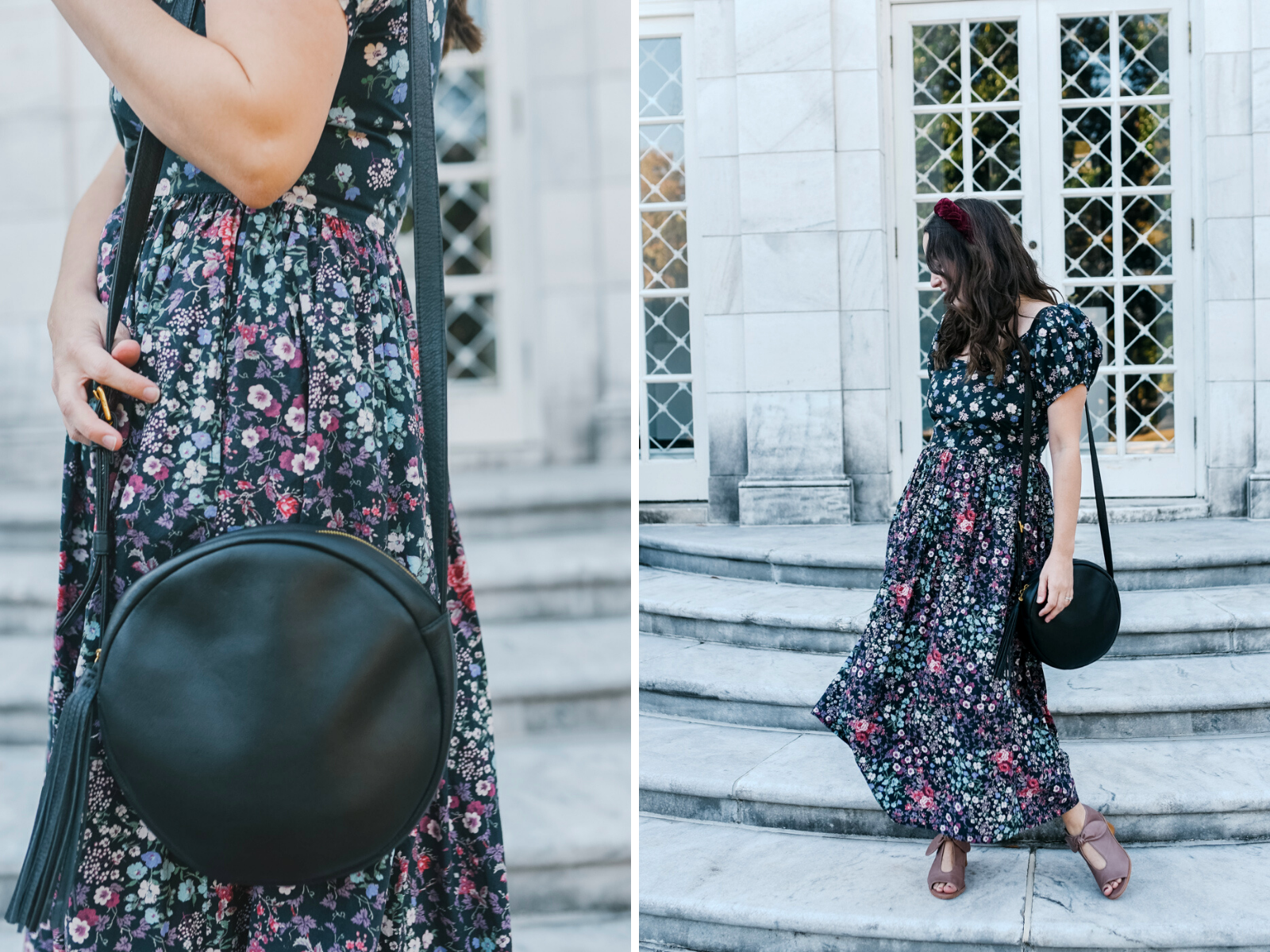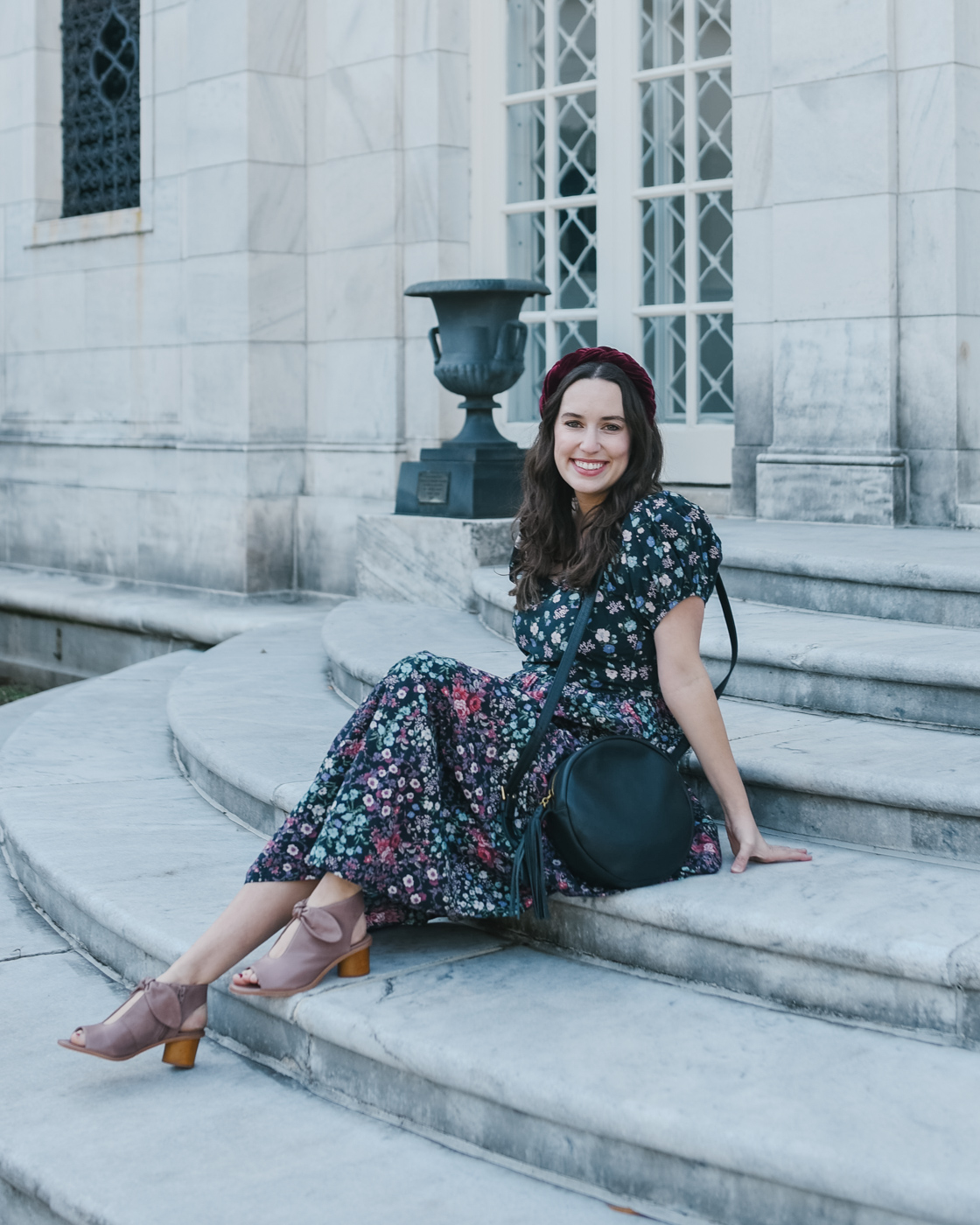 Shop the Look:

Turn on your JavaScript to view content
We can't really have ugly sweater parties, happy hours with the girls, office Christmas parties, or even fancy family get togethers this year. Sure it's tempting to spend the holidays in leggings and that one cozy Christmas swear but I'm here today to encourage y'all to get dressed up! Even if it is only ever so slightly. 
In this postpartum period, it's only natural for me to gravitate towards oversized comfy pieces. But in all honesty, getting dressed for the day and feeling polished is kind of like the best thing I could do for myself. I feel like your outfit and how you feel in it can set the tone for the day in so many different ways. I know the days I feel most pulled together, I feel more confident in everything I do. Do you feel the same way!?
I've been making a mental note to add a little something extra to my looks in the last week or so to embrace the spirit of the season. This red velvet braided headband takes my simple day dress up a notch and gives it a bit of "holiday chicness." The other day, I reached for a simple tan overcoat but before I put it on – I paused and grabbed a bold red plaid coat instead. I also have a pair of shiny metallic flats that I've worn to a few parties over the years. I slipped them on to ride along with Patrick to pick up groceries curbside from Kroger. Fashionista that I am, I have festive holiday pieces hanging in my closet from years past that I'm going out of my way to remind myself to wear them this year. Even if the only place I'm going is the carpool line and the Target Drive Up pick up lot, at least I'll feel stylish and festive along the way!
I'm sharing a few simple festive accessories that can take your look up a notch this season below.

Turn on your JavaScript to view content
How are you embracing this different kind of Christmas!? 
—
xo, alice
The post How to Give Your Outfits a Holiday Boost appeared first on Lone Star Looking Glass.
What does naughty but nice mean
. xoxo.