HOME EDIT: 11 Super Cool Accessories For Your Home
The buyers at SSENSE know what's up and their selection of home goods is so well curated that I'll fully admit to stalking their website daily.
Perhaps COVID is partly to blame or the fact I'm just a homebody to begin with, but I've spent a good part of the last year redecorating almost every room in my house.
With SSENSE currently having 15% off their (use promo code SHOP15 for US and Canadian clients), I'm tempted to add a few more things to my shopping cart.
From Anissa Kermiche's boob and booty vases to Tekla wool blankets, below you'll find my current favourites from ssense.com.
Happy shopping!

---
11 HOME ACCESSORIES YOU NEED FOR YOUR SPACE
Anissa Kermiche Orange Cermaic Popotin Pot , $100 ssense.com
Sophie Lou Jacobsen Brown Bean Pitcher, $285 ssense.com
Raawii Earthenware Small Vase, $115 ssense.com
Tekla Wool Blanket in Off-White, $270 ssense.com
19-69 Villa Nellcôte Candle, $90 ssense.com
The Elder Statesman Beige Palm Pillow, $1300 ssense.com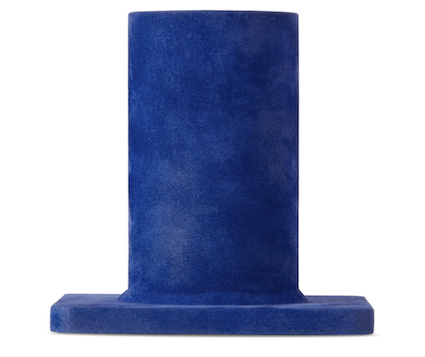 Calen Knauf Blue Bead Vase, $300 ssense.com
Anissa Kermiche Jugs Jug, $510 ssense.com
Tina Frey U Shaped Candle Holder, $110 ssense.com
Binu Binu Sandalwood Incense Set, $65 ssense.com
PhoneSoap Device Sanitizer, $110 ssense.com
---
Disclaimer: This post contains affiliate links. If you choose to buy something, I will get a small commission from the sale. This doesn't impact the price you pay. Affiliate links are just another way to monetize my blog.

Photos by Nathalie Martin for woahstyle.com.
---
---
LATEST VIDEOS FROM WOAHSTYLE
---
---
LATEST VIDEOS FROM LIPSICK.ME
Thanks for reading
too chic and cute
post. xoxo.