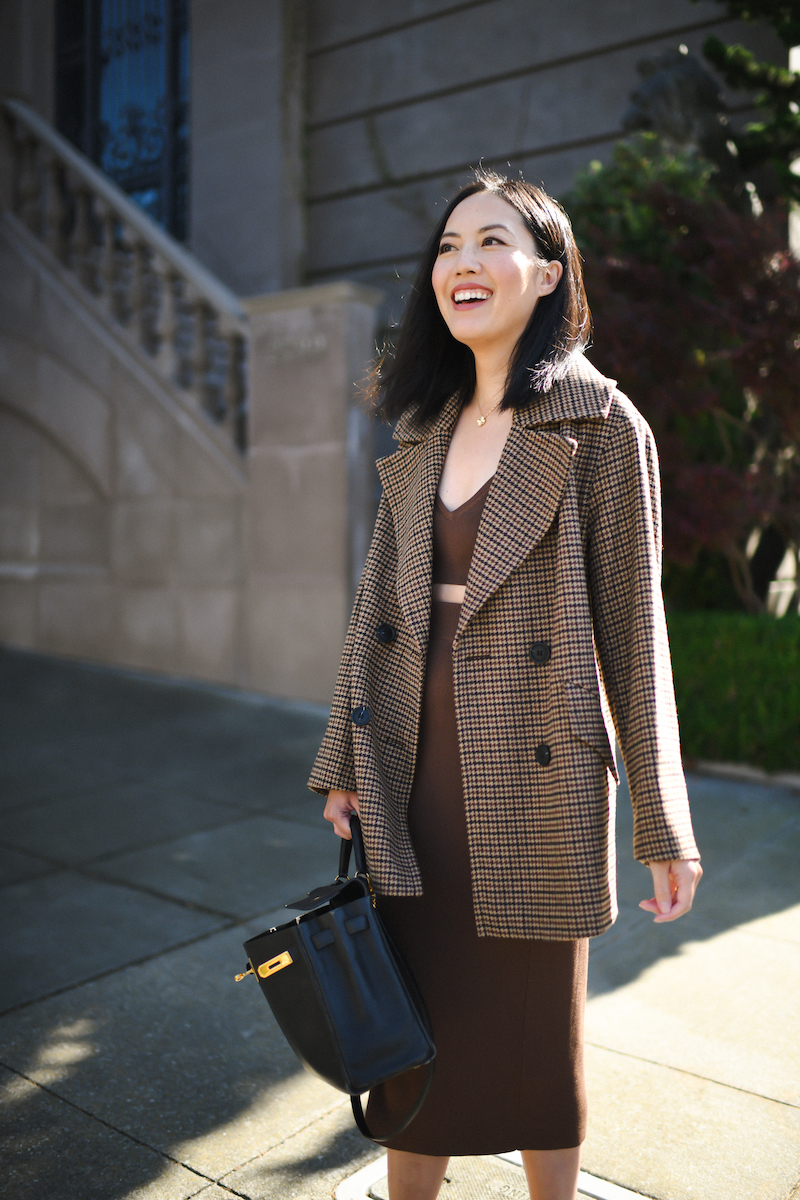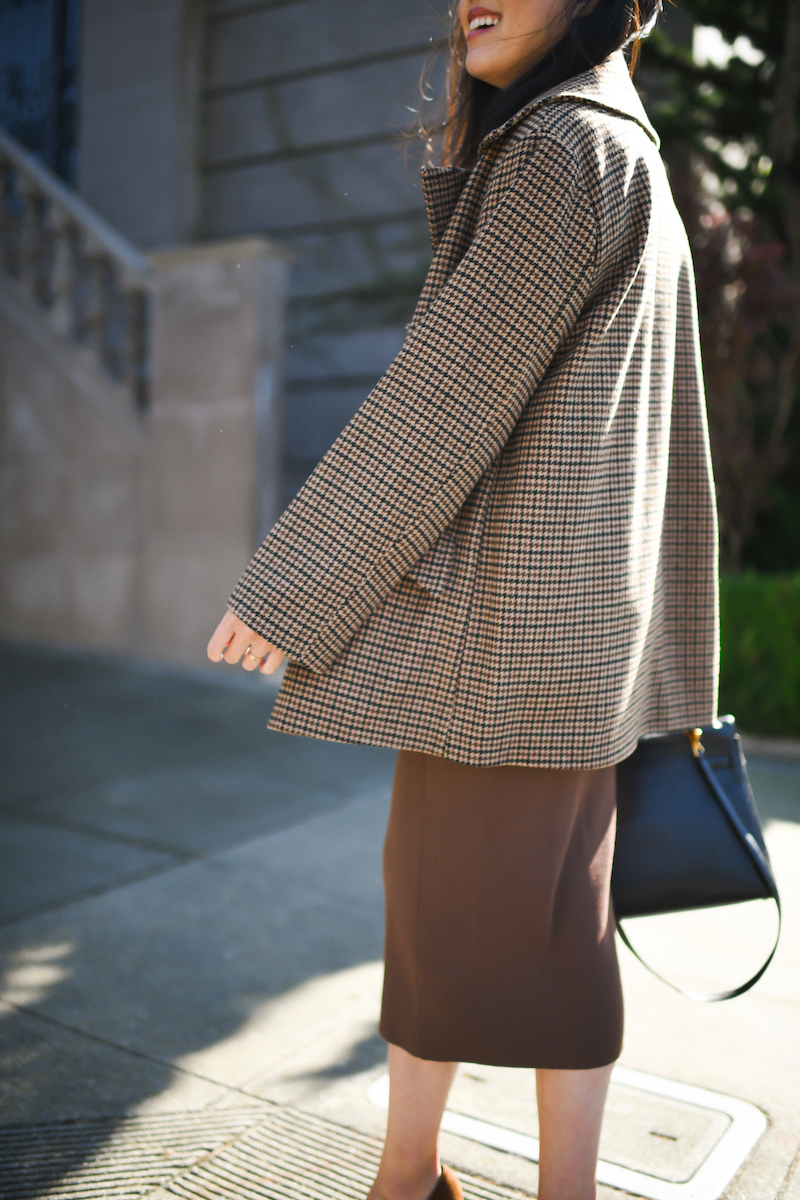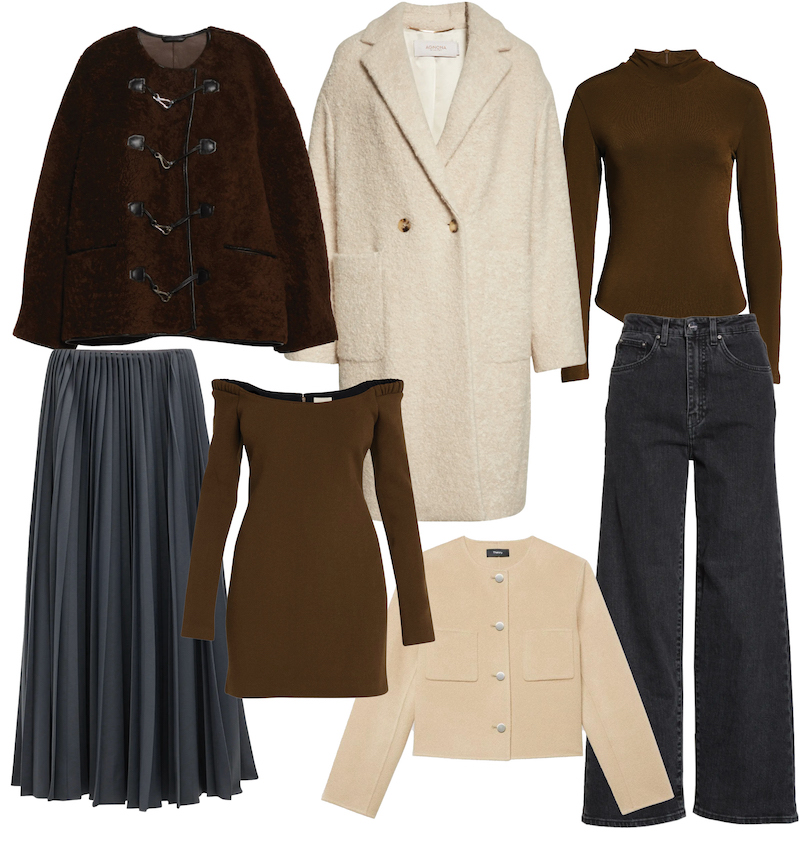 on me:
Jacket (on sale $88 here)
Skirt ($55 here; also seen here)
Bralette (here)
clockwise from top left corner:
Shearling coat (here)
Coat (here)
Bodysuit (here)
Wide leg denim (here)
Cropped jacket ($267 here)
Off the shoulder mini dress (here)
Pleated skirt (here)
Good morning and HAPPIEST THANKSGIVING to you! Hope you have a wonderful day with loved ones. We aren't traveling this year (we've spent over a decade traveling to our families… and that's not counting the year Lucia was born, the two years of the pandemic, and now the year Kellan was born) and to be honest I don't miss the airport craziness! We're sad to miss time with our families but know that there will be plenty more Thanksgivings with travel in the future. Making the most of it this year as a family of four!
I've scrolled through so many sales and I've bookmarked all of my favorites! Sharing my picks below:
At Nordstrom, save 40% off Designer:

Turn on your JavaScript to view content
At Neiman Marcus, three ways to save on both Designer sale and full price:

Turn on your JavaScript to view content
At Ann Taylor, save 40% off with BRIGHT:

Turn on your JavaScript to view content
At J.Crew, save 50% with SHOPEARLY:

Turn on your JavaScript to view content
At Madewell, save 40% off with OHJOY:

Turn on your JavaScript to view content
At Athleta, save 20% off full price (a rare sale!):

Turn on your JavaScript to view content
At Shopbop, save 25% off sitewide with HOLIDAY:

Turn on your JavaScript to view content
At Saks, save up to 40% off and earn a $75 gift card with a $150 purchase:

Turn on your JavaScript to view content
At Cuyana, save 15% off gifts (a rare sale!):

Turn on your JavaScript to view content
At Theory, save 25% off sitewide:

Turn on your JavaScript to view content
At MMLaFleur, save an extra 20% off sale items:

Turn on your JavaScript to view content
Why do I stain my underwear?
. xoxo.