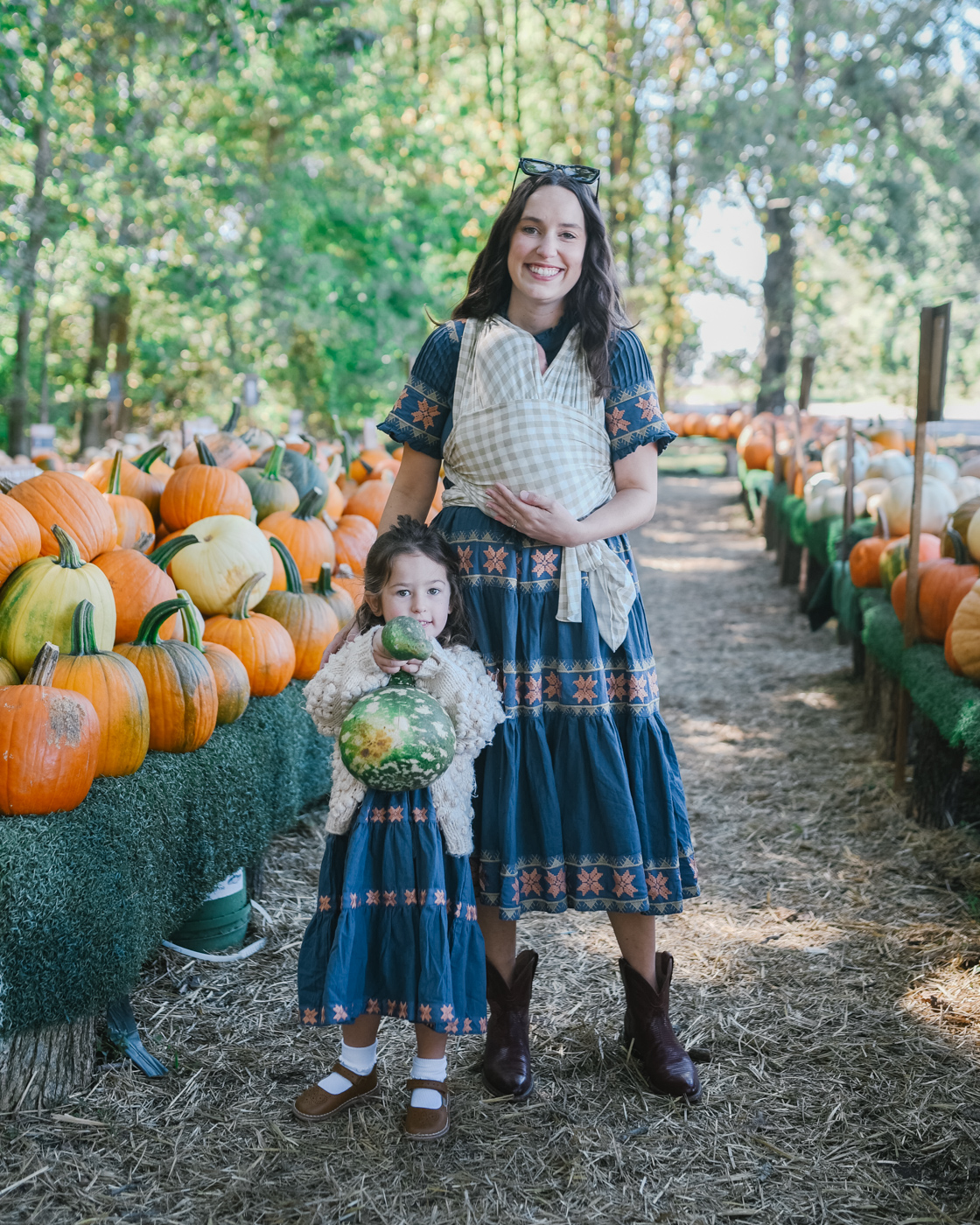 A visit to the pumpkin patch is a fall tradition for most families. (It also makes for an adorable photo op for the kiddos too!) Just before Bennett was born we stopped by Millhouse Nursery to peruse the pumpkins and wander through their corn maze. It made for the loveliest afternoon! Annie (and I) had so much fun we thought why not check out another pumpkin patch before the season ends? I mean … we could always use a few additional pumpkins to spruce up our front porch decor anyway!
We headed out to another popular pumpkin patch in Memphis, Jones Orchard, last week to pick up pumpkins, homemade jams and stroll through their apple orchard. (Sadly the orchard was closed to visitors but that did not stop our fun!) And of course, we simply had to dress for the occasion. I'm sharing a peek into our pumpkin patch visit along with more on our take on mother daughter matching fall style below!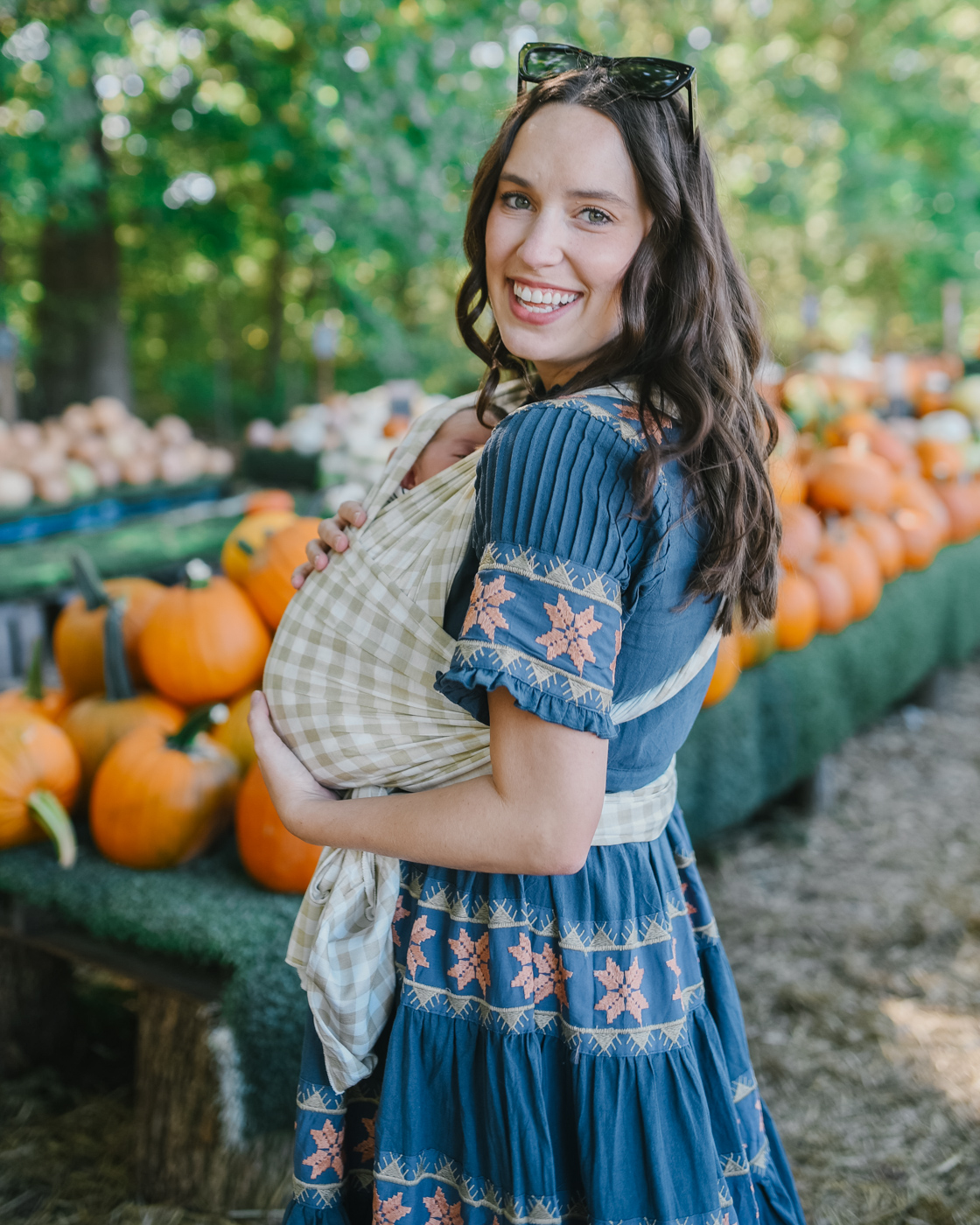 We're slowly but surely adjusting to life with two littles over here. (Shoutout to the Solly Baby wrap for making adventures like this one a breeze!)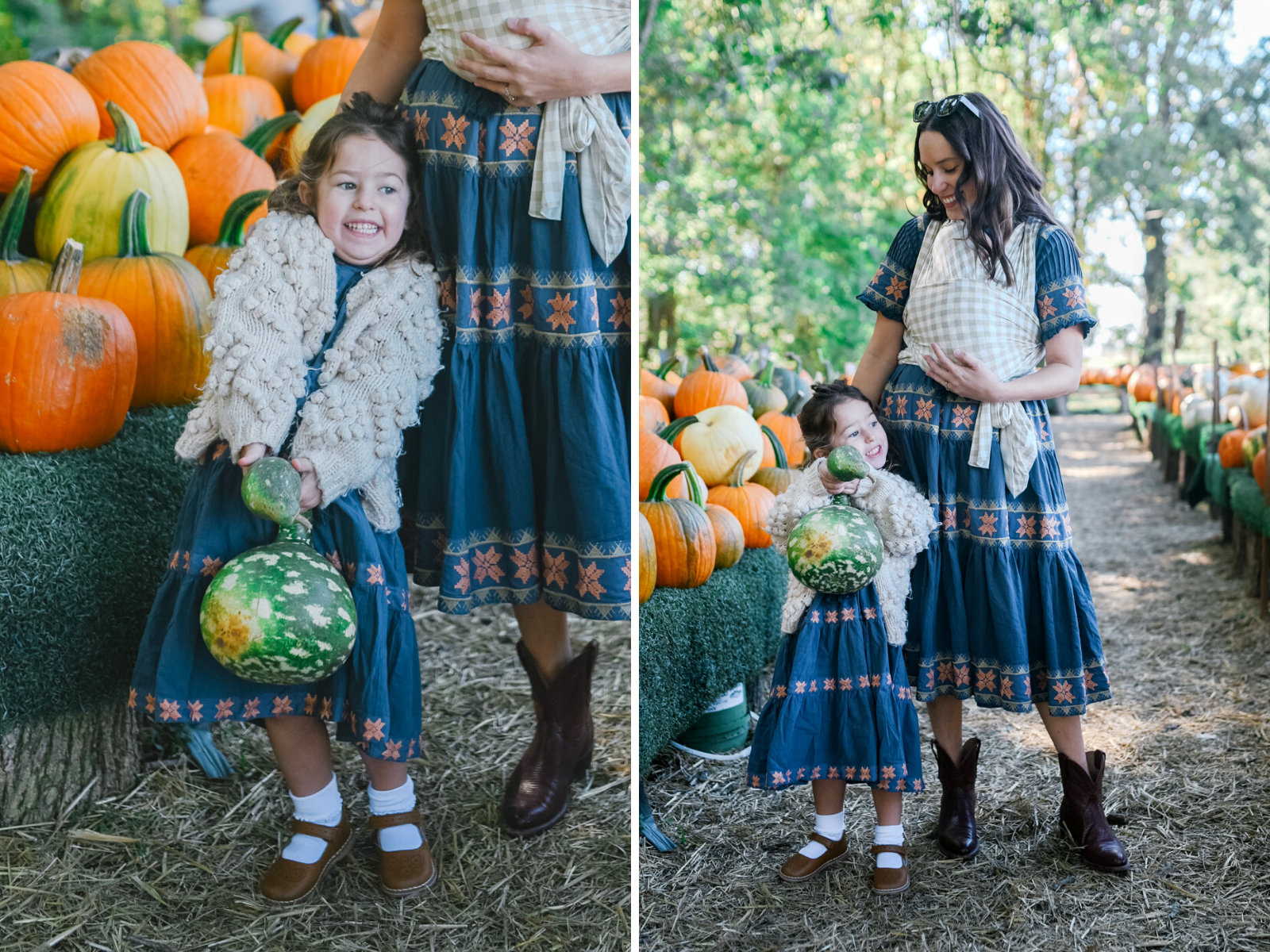 Our Fall Style
As soon as my calendar page turn to October, I start dressing in warmer and darker tones to celebrate the season. The bright gold and orange embroidery donning these festive dresses just screams "fall" don't you think?
Annie and I are both wearing the Capri Dress, by Ivy City Co. I've been a fan of this Mother-Daughter matching brand for years now. The team behind Ivy City Co seem so sweet and down to earth through their social media. It's been a joy to following along their account and see the what goes on behind the scenes of this brand! We actually have a summery version of this exact same dress (seen here). I loved those so much I couldn't resist the fall hued version we're donning today.
One of my favorite ways to style dresses for fall is to pair them with booties. I typically prefer a lower heel option for keeping up with the kids. These cowgirl booties pictured above are by Tecovas and have been on repeat these last few weeks!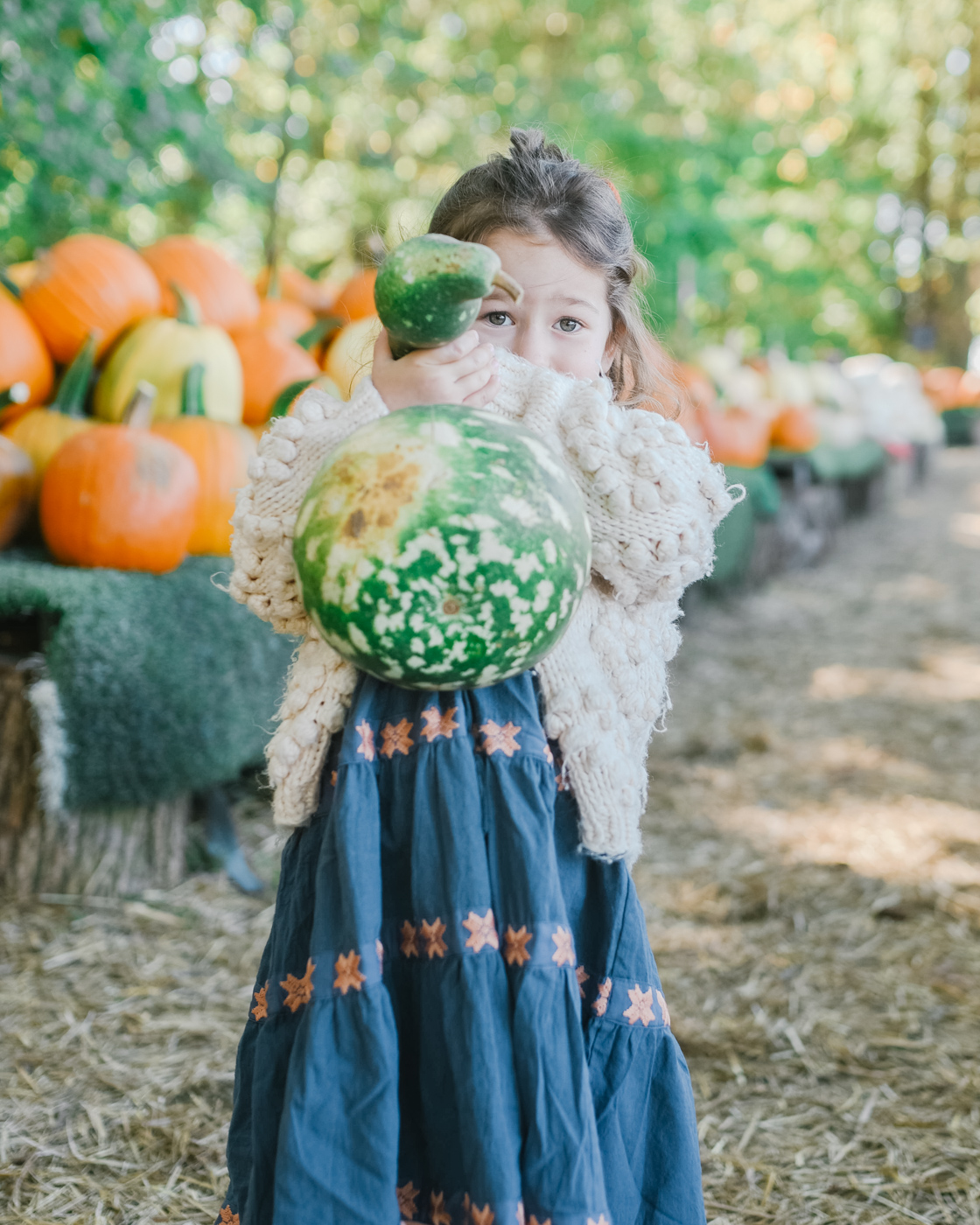 Oh my gourd-ness I love this little girl of mine and her love for all things Halloween!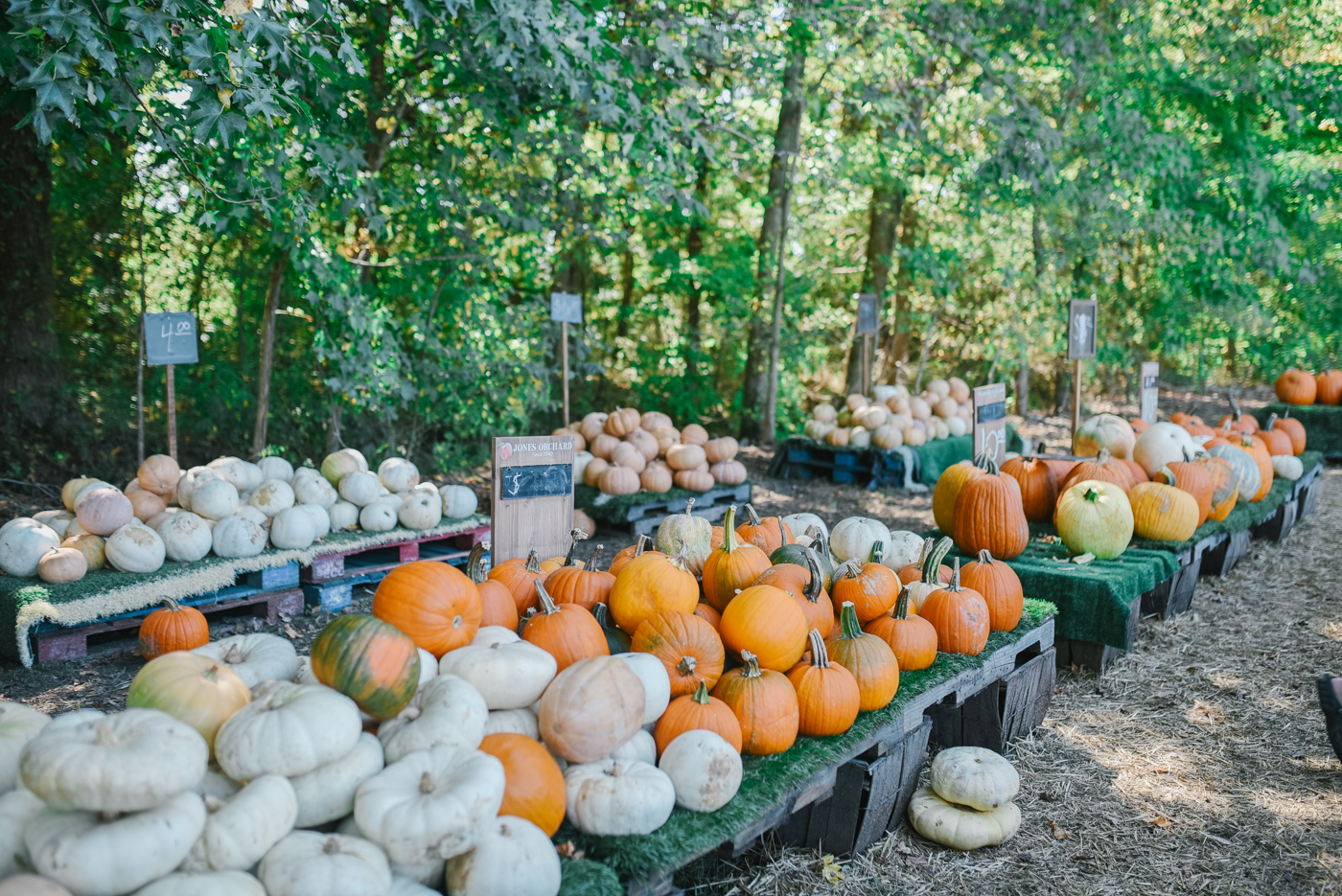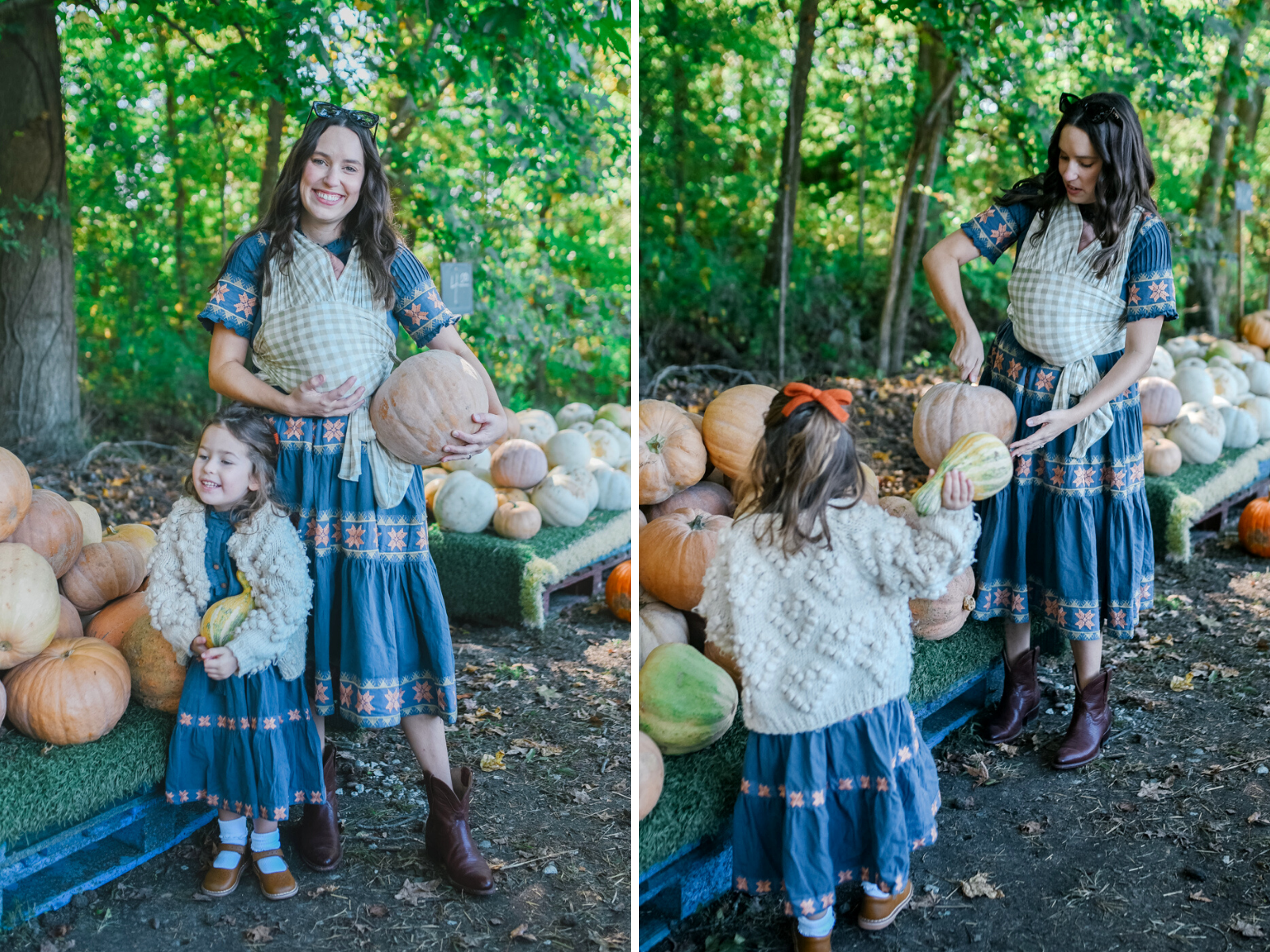 The Pumpkin Patch at Jones Orchard
Jones Orchard is just 10 miles north of Memphis but upon arrival you feel like you've left the city far behind for a deep in the countryside adventure.  This time of year, their farm stand comes to life with colorful pumpkins in every size and shape imaginable. Year-round you can pop into the Jones Orchard market for made from scratch jams, jellies, baked goods, honey, seasonal items, fresh produce and more. I'm thinking we will make a visit to Jones Orchard a fall tradition for years to come. But I'm also already looking forward to coming back next summer to pick our own fruit from their beautiful orchards!
—
Have you and your family visited a pumpkin patch yet this season? We may check out just one more pumpkin patch next week. (This one comes complete with a petting zoo too!) We sure love this time of year!
—
xo, alice
The post Fall Matching Mother Daughter Dresses appeared first on Lone Star Looking Glass.
What does naughty but nice mean
. xoxo.