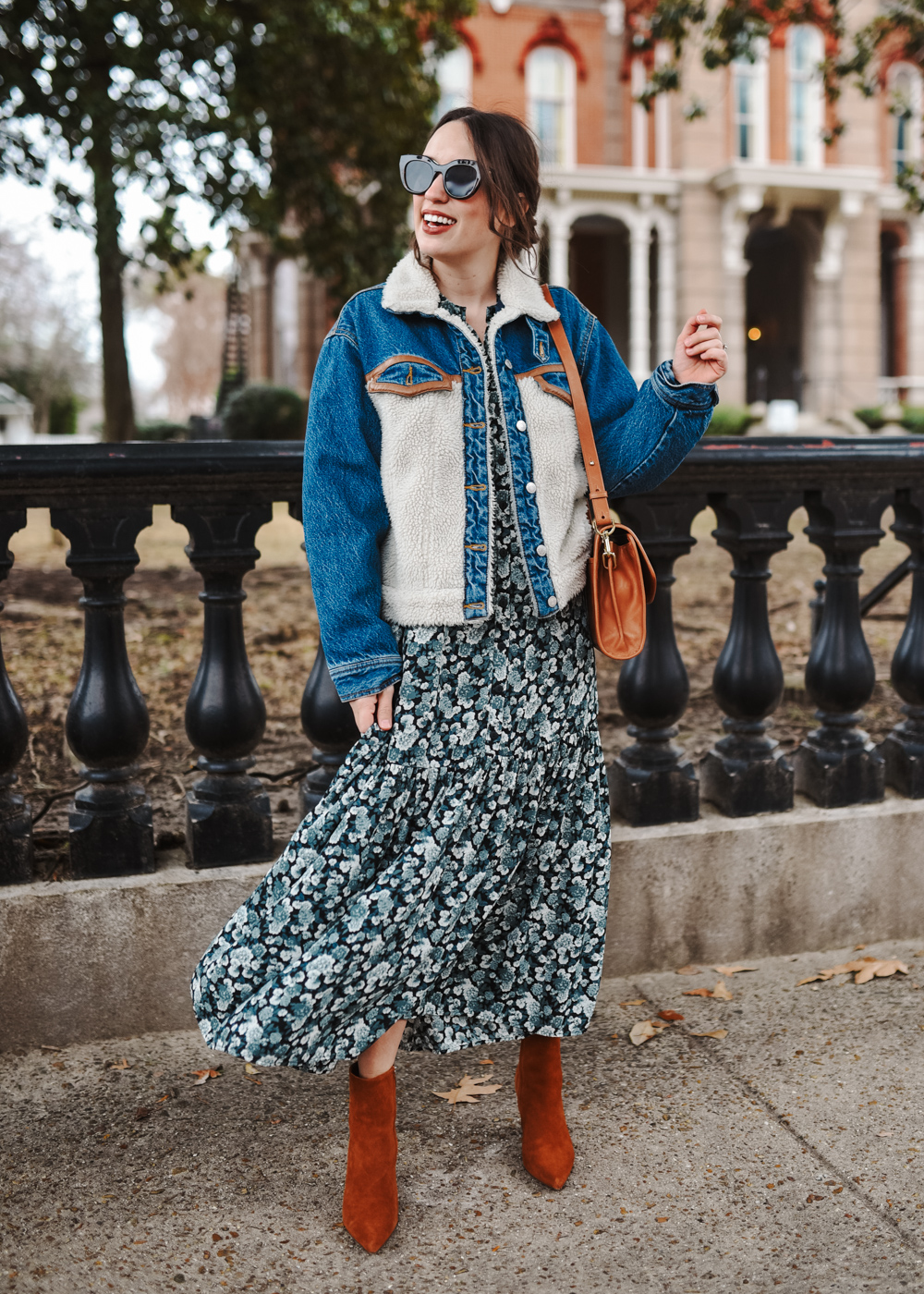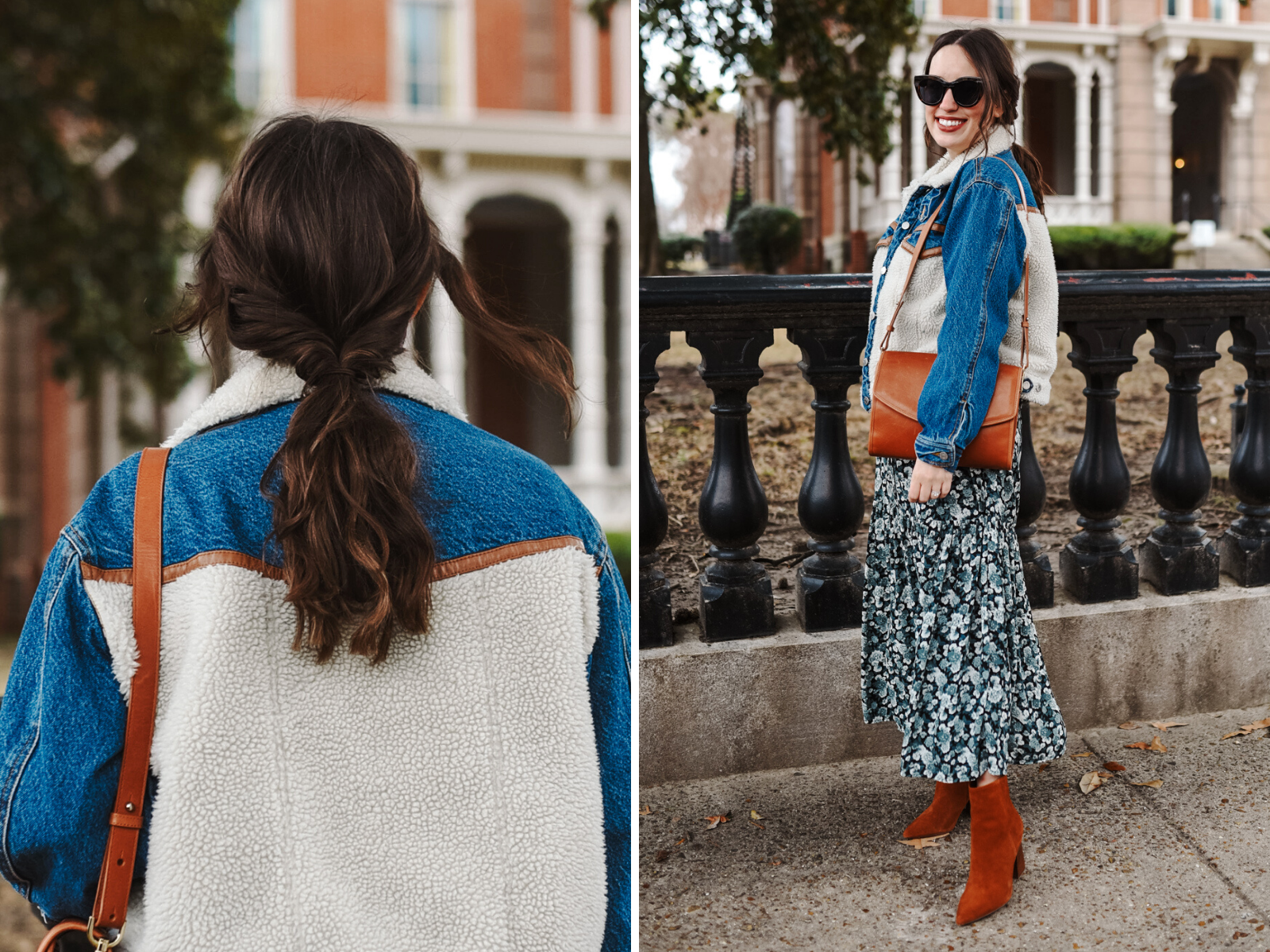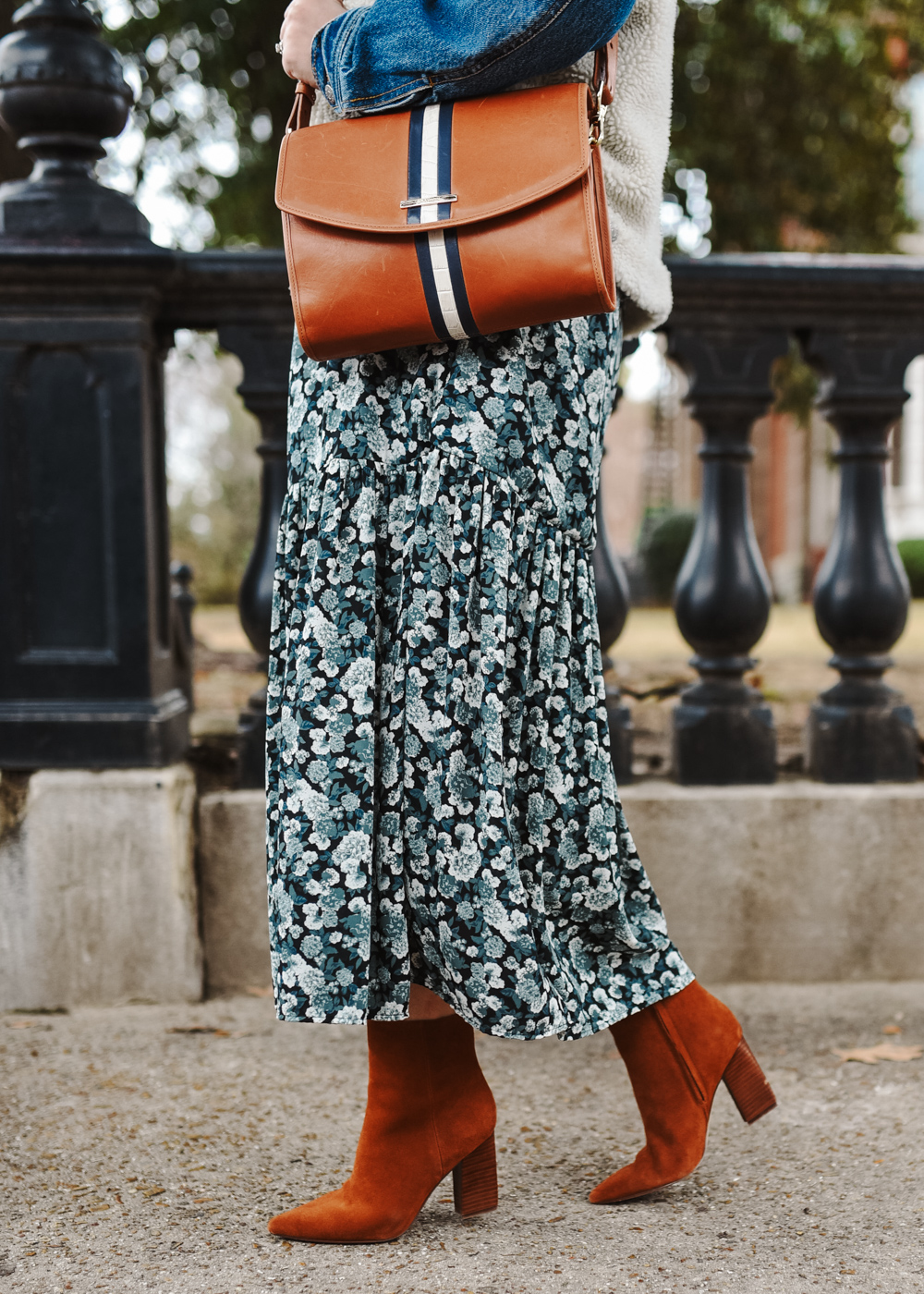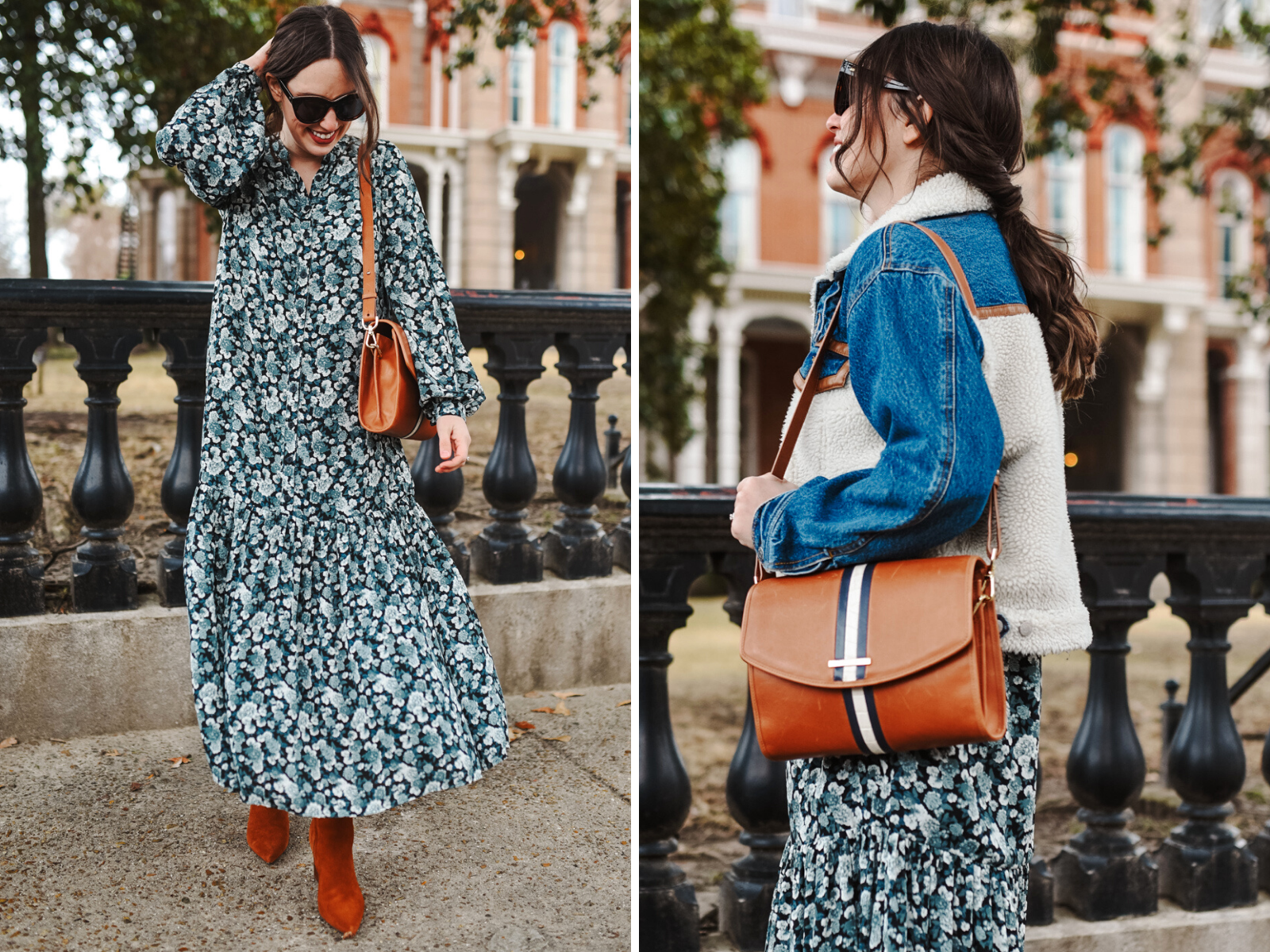 Shop the Look:

Turn on your JavaScript to view content
I've noticed that in the last few weeks, I'm finally starting to feel a bit more like my old self when it comes to my style. Really, it's a difference in how I feel in the clothes I'm wearing, to be more specific. The "fourth trimester" (as many like to call the first three months after your baby is born) sure did a number on me. In no way shape or form do I feel like I've "bounced back" yet after having Bennett, but I feel like I could … possibly … be on my way there?
Not just in a physical sense – but mentally. It's like my drive to carve out time for myself and my passions is igniting again. Whereas just a few weeks ago, I was content to forever live in loungewear (accessorized with spit up & splashes of milk) and felt perfectly fine to dash all of my responsibilities to life – other than taking care of my two little ones. Lately I feel like I'm finding a balance between the two. Maybe it's the new year, maybe it's the fact that Annie's back in school, maybe it's Bennett sleeping a little longer, or maybe it's my postpartum hormones leveling out at last, who knows. I'll take this new outlook and fresh feeling while I have it! 
Now for more about this look.
How fun is this sherpa denim jacket?! It's just as cozy on the inside as it looks on the outside! Adding denim to anything tones down a look – giving it a more casual feel. The sherpa elements on this trucker-style jacket balance out my floral maxi and suede Marc Fisher booties making this an outfit ready for whatever the day may bring!
—
Now if only the day would bring a happy hour with my besties at our favorite spot to sip on margaritas. Wouldn't that be lovely? One of these days we'll be able to get together like we did before! Hoping and praying that day comes soon, for all of us.
—
xo, alice
The post Denim + Sherpa appeared first on Lone Star Looking Glass.
What does naughty but nice mean
. xoxo.