Buru x Hunter Blake Collection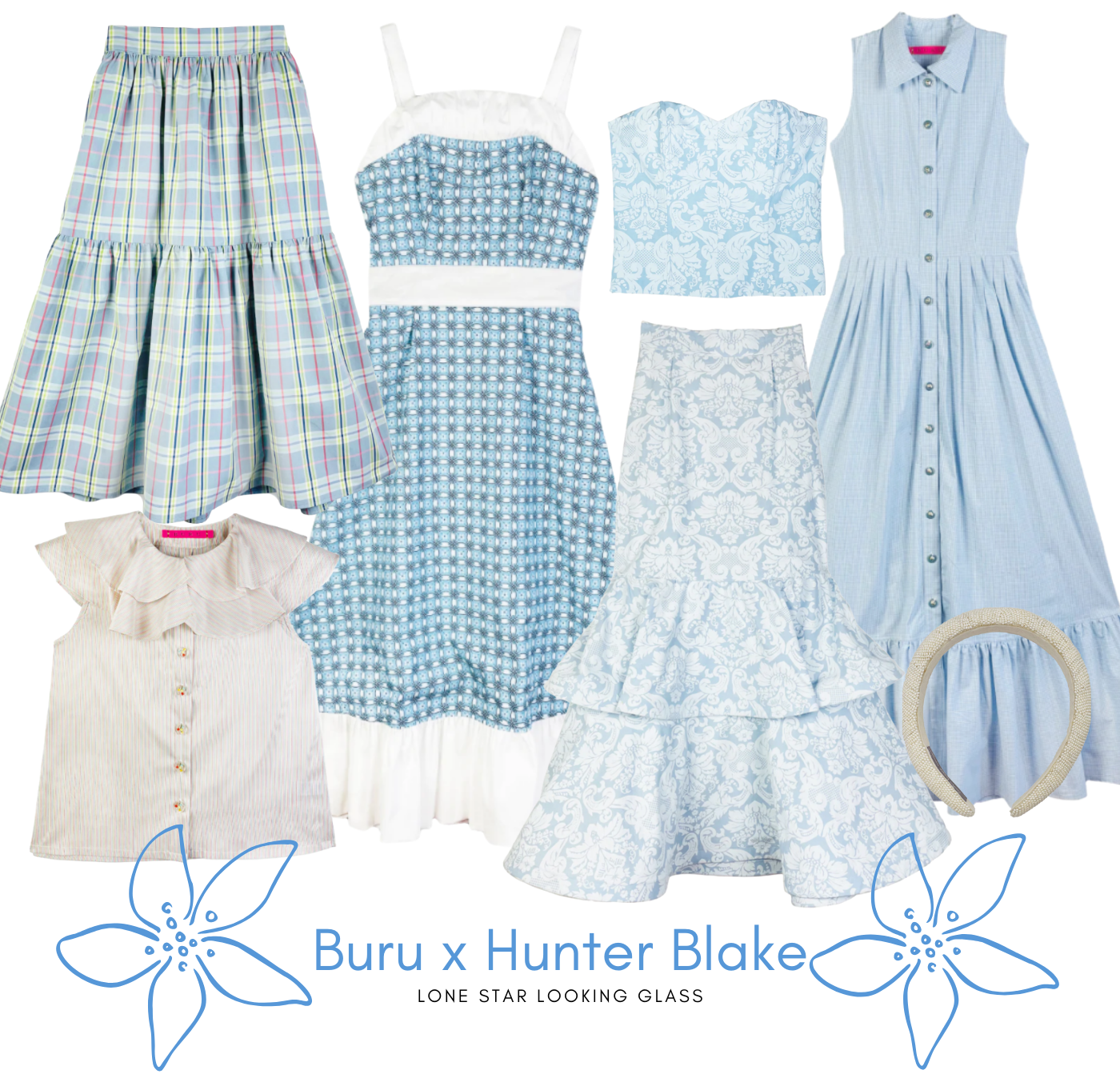 Turn on your JavaScript to view content
Last week, it was such a treat to travel to Nashville to celebrate the launch of the Buru and Hunter Blake collection!
Buru is the most adorable boutique that specializes in quality constructed and oh-so-gorgeous fashions for the modern mother. I've been following along with the brand for a while now (thanks to my sweet friend Valerie Dittner who is always styling Buru to the nines!)
Buru teamed up with Hunter Blake – a Nashville-based jewelry and textile design duo – and created the most beautiful spring clothing collection. I am absolutely swooning over all of the blue and white pieces this line boasts.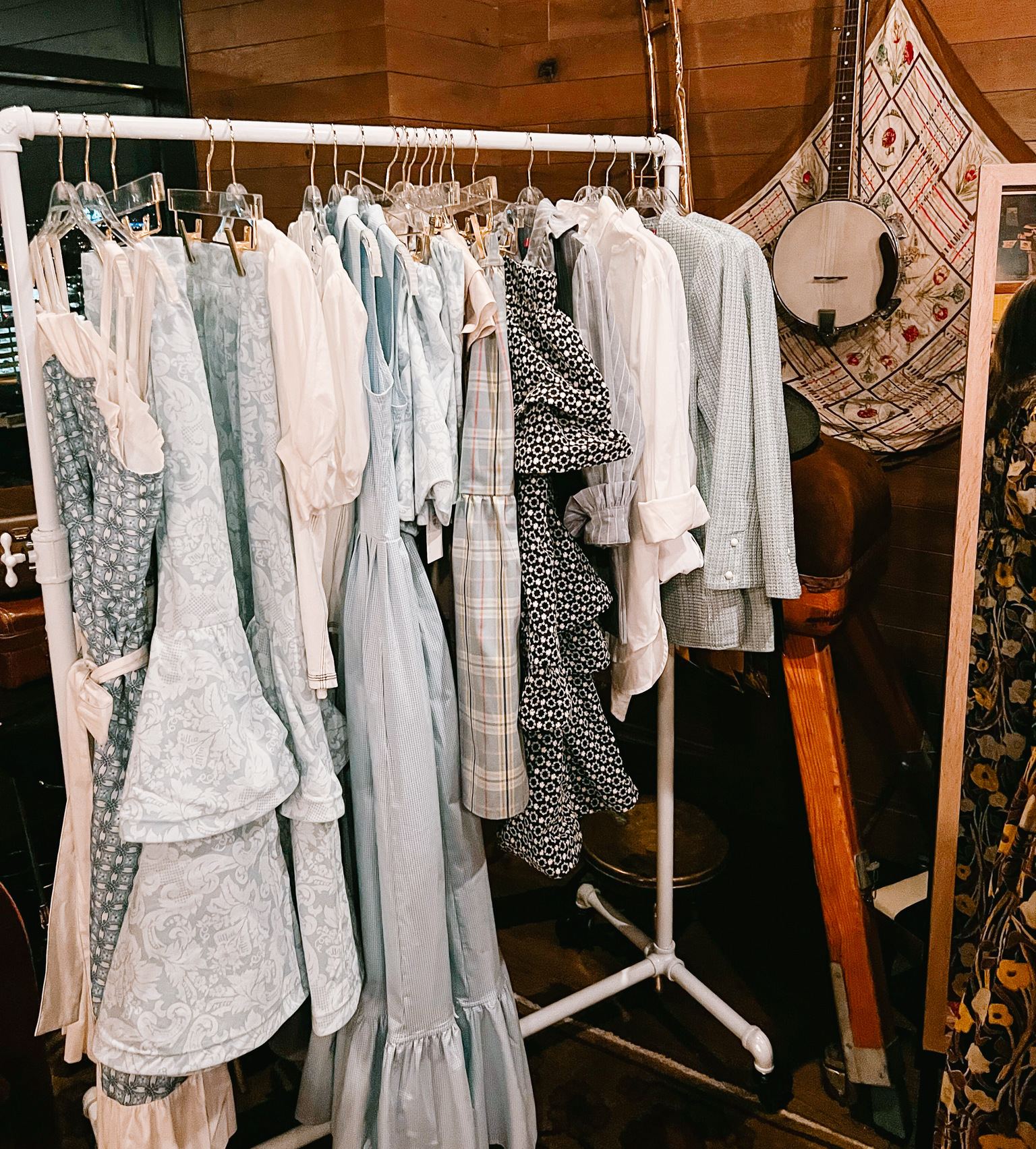 It was so special to meet the faces behind Buru and Hunter Blake this week in Nashville. Not only that, but to touch, feel and peruse this dreamy new collection in person too!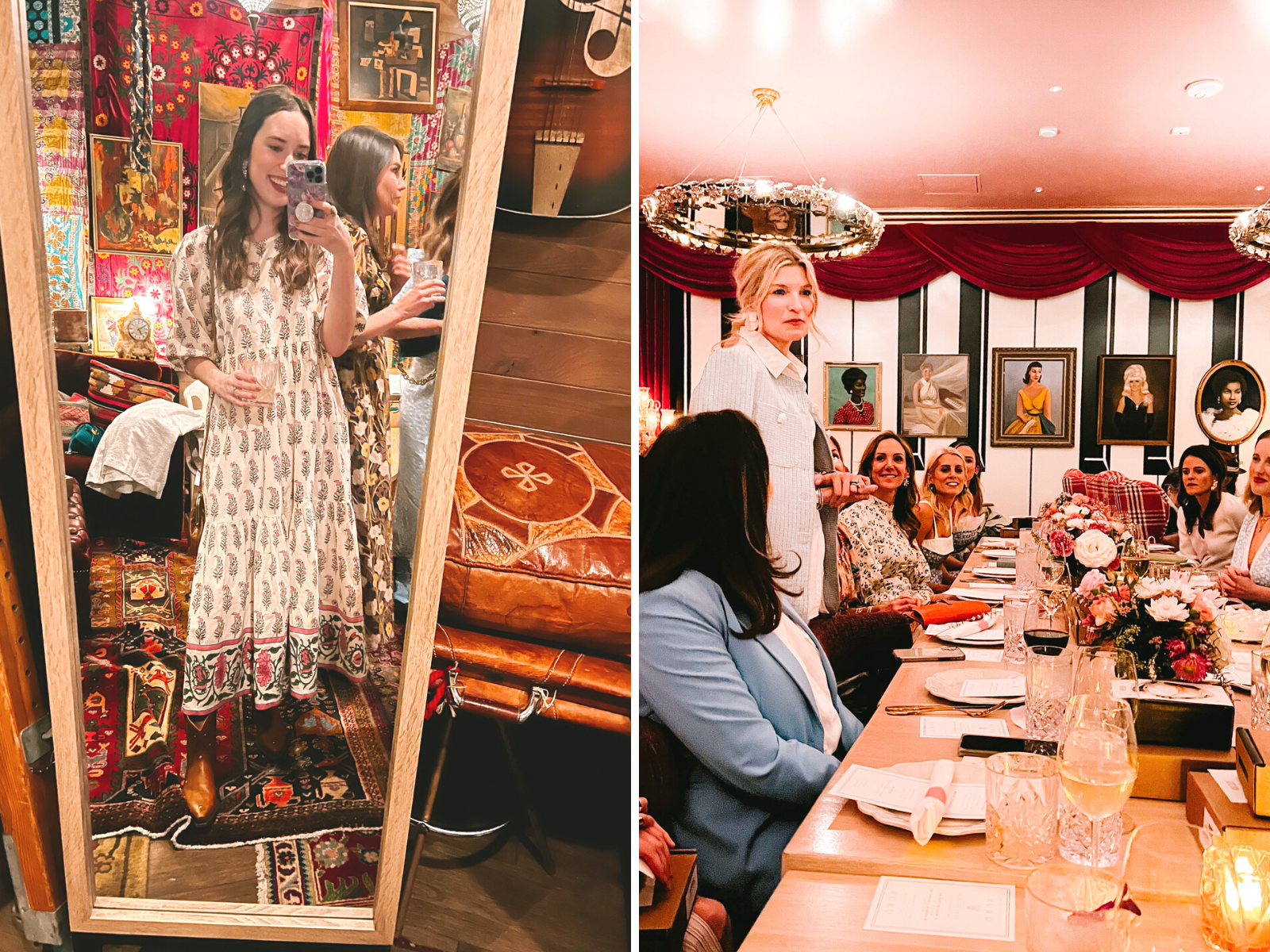 White Limozeen was the perfect spot to celebrate. This girly and glam restaurant was dreamed up by Dolly Parton herself and sits at the top of The Graduate Hotel in Midtown, Nashville.
I ordered a couple of pieces from the Buru x Hunter Blake collection immediately as it launched this weekend. All of the pieces are cut to order by artisans in their Downtown LA factory. I'm counting down the minutes until my goodies arrive but I know they will be worth the wait!
ps: I dressed up for the dinner in my latest favorite SZ Blockprints dress & Ranch Road Booties.
—
You can check out more from Buru and their collab Hunter Blake here! 
—
xo, alice
The post Buru x Hunter Blake Collection appeared first on Lone Star Looking Glass.
What does naughty but nice mean
. xoxo.