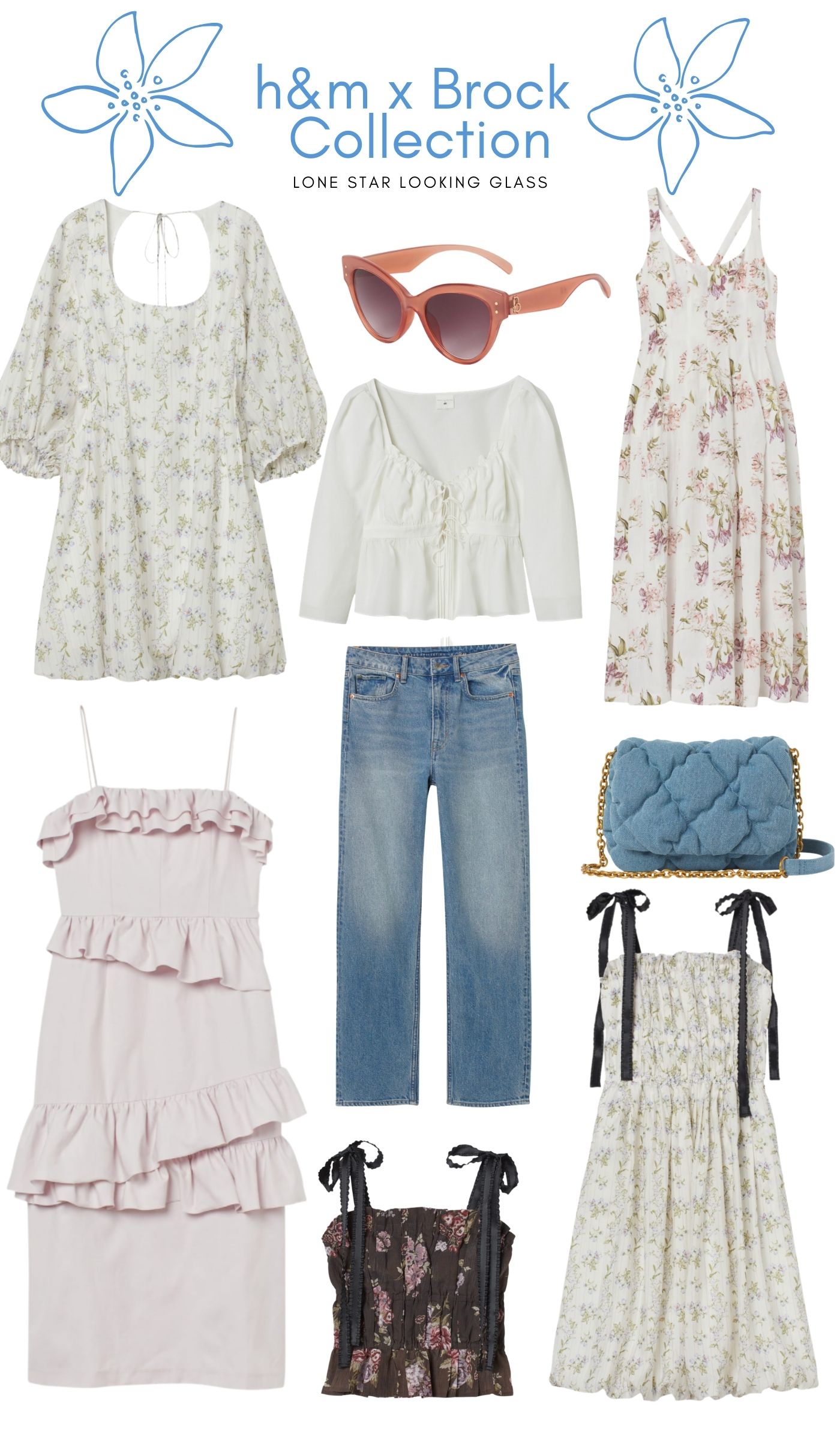 Turn on your JavaScript to view content
The highly anticipated H&M Brock Collection launches this morning and I am ready for it! It's another one of their designer capsule collaborations that is expected to sell out fast. This won't be the first time, I'm sure, that I get all caught up in the hype and excitement of a coveted "designer meets mainstream" collection.
But seriously, I'm swooning over the H&M Brock Collection for very good reason. The feminine, frilly and flowy pieces exude a cottage-core regency elegance to them while also giving up Brock Collection's signature laid back California vibe.
Shop the Collection
this pink ruffled dress is only $60
you can't beat this floral midi for $50
do I need another pair of jeans? Maybe just this one
pair them with this floral corset bow top for a night out
coral sunnies for a chic summer, yes please!
—
H&M Brock Collection launches online today & select stores will have the collection available to shop in person too. Happy shopping!
—
xo, alice
The post Brock Collection x H&M Launches Today appeared first on Lone Star Looking Glass.
What does naughty but nice mean
. xoxo.