Beauty Edit: 10 Winter Skincare Must-Haves
For myself anyway, I use a lot of the same products that I use year-round however, I've started adding a few more exfoliators to my routine to keep the dry skin away and to keep skin looking fresh.
I also started incorporating a rich oil-based serum into my routine which happens to have only two ingredients - vitamin E and oat oil (it's awesome for hydrating and nourishing skin).
Otherwise - it's more or less the same but really, I find there to be something comforting about taking that extra effort to look after my skin during the cold months.
Below you'll find my top 10 skincare products to get your skin winter-ready. Oh - and in case you're wondering, my skin type is a combination (oily T zone and normal cheeks) and has a tendency to be dehydrated as well.
This post features affiliate links. f you choose to buy something, I will get a small commission from the sale. This doesn't impact the price you pay. Affiliate links are just another way to monetize my blog.
---
This lightweight exfoliating serum is infused with a blend of 12% AHA to target dull and uneven texture, and 3% BHA to clarify and minimize the appearance of pores. It's gentle enough to use up to five days a week will reveal smooth and glowing skin. Just make sure to SPF the following morning to protect your skin as it is a liquid exfoliator.
Korean skincare brand Sulhwasoo is revered for its ultimate skin solutions and holistic beauty. Their skincare is hydrating and feel luxurious on the skin and perfect for winter. My favourites are the First Care Activating Serum, Essential Balancing Emulsion, and Essential Firming Cream, but you're better off getting the Essentials Kit and trying it out for yourself. PS - all of the ginseng based products in the kit are suitable for all skin types.
As someone with combination skin, I've become very careful about the type of products I put on my face. This rich serum from Consonant only contains two ingredients: vitamin E provides antioxidants, and oat oil hydrates and soothes. It targets dullness and uneven texture and is everything you need for your wintertime skincare routine.
If your skin is feeling dull from the cold dry air, then you might want to step up your exfoliating game. This liquid exfoliator from Kiehl's is gentle enough to use twice daily, which means that soft, glowing skin is possible during the winter months. Lipohydroxy acid exfoliates while emollients and almond milk nourish the skin.
Honestly, I thought long and hard before jumping on the Gua Sha train because a) I already have a facial roller, and b) I'm in the middle of decluttering my house so buying more stuff is the last thing I need. However, the thought of relaxing on my couch on a cold winter day, watching Netflix, and while getting a Gua Sha facial massage just sounded like heaven. And it is.
This rose quartz Gua Sha stimulates circulation to help relieve facial tension and reduce the appearance of puffiness. It also promotes lymphatic drainage to improve the appearance of elasticity of the skin and aids the absorption of skincare products on the skin's surface.
I'm sure a facial roller does more or less the same but I love how the cool rose quartz feels on my skin.
I love a rich moisturizing cream that doesn't leave my skin feeling greasy and weighed down. If you have oily/combo skin and suffer from milia, like me, then you know that rich and heavy creams are a big no-no. This is why I'll always go back to Kiehl's Ultra Facial Cream because I get the hydration my skin needs without having my pores clogged.
If you're like me and wear waterproof mascara, then you know that an oil-based eye makeup remover is the only thing getting that ish off. This is exactly why I was surprised to learn that Glow Recipe's Papaya Sorbet Enzyme Cleansing Balm melts away all traces of waterproof makeup. I use it as the first step in my double cleanse routine and I just love how it rinses away clean with water.
This soothing and calming thermal water is everything! I use it to add a boost of hydration to my skin - either right after washing my face before any serums or toners, while other times I'll use it as the last step in my skincare routine. Trust me when I say everyone needs this thermal water in their skincare routine - no matter how many steps said routine might have.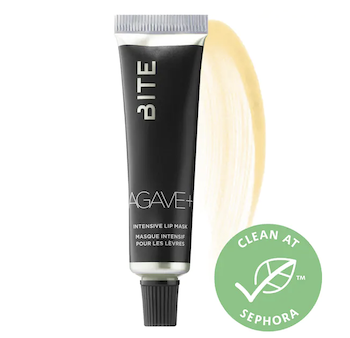 I keep this Bite Beauty Classic on my nightstand table at all times because it's the only lip product that actually hydrates my lips overnight. It contains agave nectar to help soothe and nurture and mangosteen extract, a tropical fruit known for being rich in antioxidants.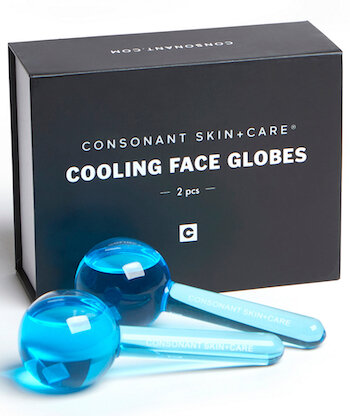 These round cooling globes help minimize puffiness all while receiving a facial massage. Just pop them in the fridge overnight and the next morning, roll them over the contours of the face and neck after your skincare routine. PRO TIP: Add a couple of drops of the Vitamin E + Oat Serum by Consonant first to help the globes smoothly glide over the face.
---
---
LATEST VIDEOS FROM WOAHSTYLE
---
---
LATEST VIDEOS FROM LIPSICK.ME
Thanks for reading
too chic and cute
post. xoxo.