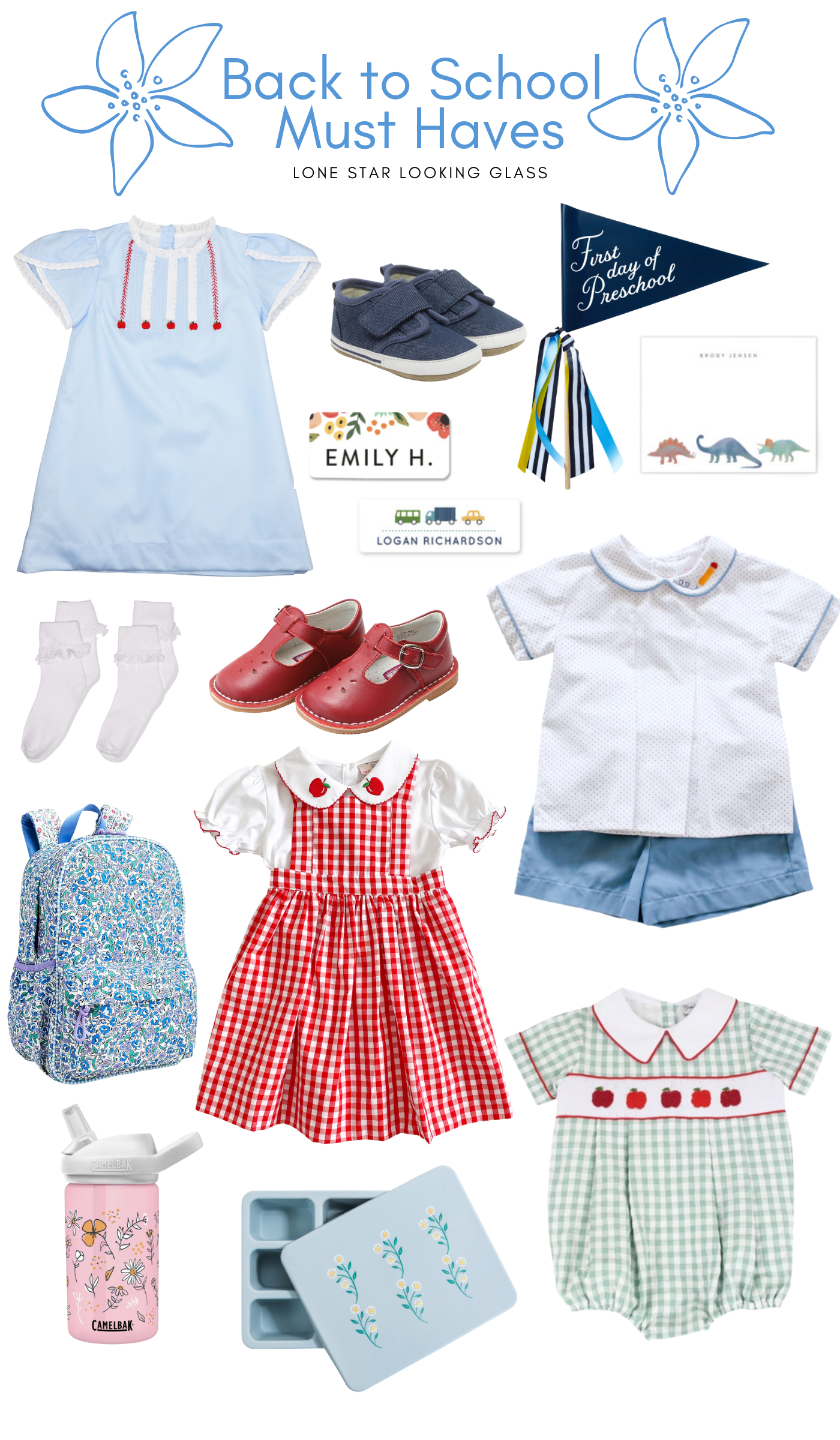 Turn on your JavaScript to view content
Annie starts Junior Kindergarten on Thursday and Bennett begins his first full year of Parent's Day Out on Friday. I am equal parts thrilled to have them going back (hello free time once again!) and emotional about my little ones starting school and leaving the nest for 8 hours a day. They are ready. I am ready. Now to actually get ourselves ready! 
Per usual, I'm ordering everything we need to start back the same week school starts. We've been in summer-mode and not ready to face reality these last few weeks! If you're like me, then I hopefully have you covered today with a round up of adorable back-t0-school gear! 
—
Cecil & Lou, Smockingbird, and Peggy Green all have the most adorable back to school outfits for kids. I love the embroidered pencil detail in this collection and the apples in this gingham print are so fun. Cecil & Lou always has the most precious silhouettes too!
—
Packing a bento box helps me get more creative when preparing the kids meals. This floral silicone one is easy to clean & stylish too!
—
Who knew J.Crew carried kids backpacks!? This floral print is so cute I kinda want one for myself.
—
Minted is also a great place to shop for back-t0-school gear. We loaded up on labels for the kids to stick on just about everything they will be bringing with them into the classroom. We also grabbed sets of stationery for them to make those everyday notes to their teachers all the sweeter.
—
L'amour is my all time favorite brand when it comes to little girls' shoes. Annie has been living in their sandals this summer. I can't believe it's already time to swap them out for stylish Mary Janes! For Bennett, he's been wearing these navy baby slip on sneakers from Robeez. They make great shoes for babies, toddlers  – and especially those that are just about to start walking.
—
Are you ready to send the kids back or in denial that the school season is already here?!
xo, alice
The post Back to School Must Haves appeared first on Lone Star Looking Glass.
What does naughty but nice mean
. xoxo.