Anthropologie Black Friday Sale Finds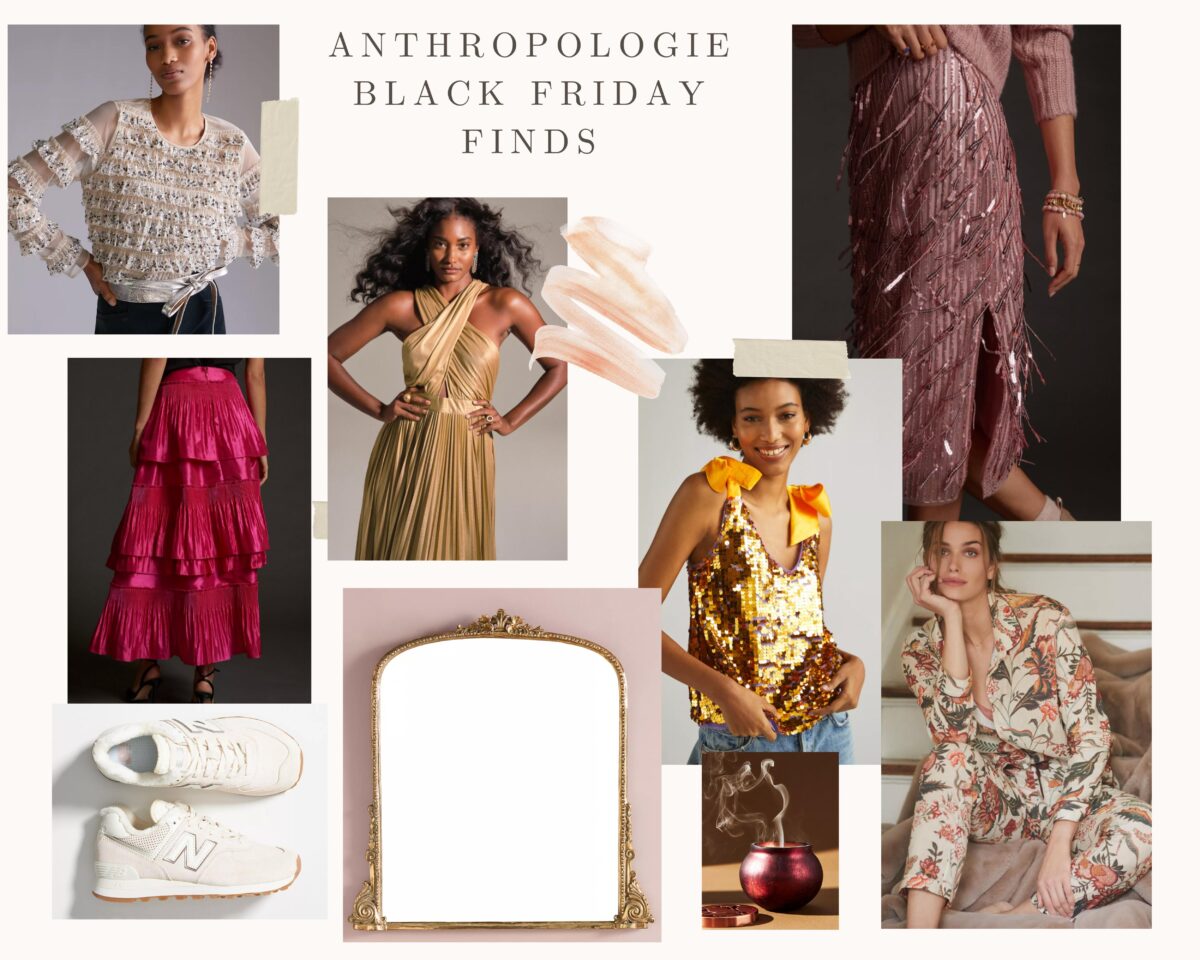 The countdown is on! I have been waiting for Black Friday to start since Labour day came and went. One of my favourite shops to hit up for Cyber Week is Anthropologie. After spending months living in track pants and sweatsuits, nothing can seem to stop me from stockpiling all of the glitz, glam and bow pieces to my wardrobe. Shop the website at 30% off with an account (it's free to join!)
I am obsessed with this sequin blouse and love the idea of it paired with wide-leg trousers. This embellished midi skirt is calling my name! I'm going to wear it with a bodysuit or crisp white button-up shirt. If you follow along on stories, you'll remember the corset-inspired dress I wore earlier this week which you can also find at 30% off.
I grabbed this fig-scented candle on the weekend and have been burning it non-stop! And last but not least, the Primrose Mirror – one of my most asked about items in the house.
Sequin Blouse | Pink Midi Skirt | Gold Accordion Dress| New Balance Sneakers | Primrose Mirror | Sequin Tank | Fig Scented Candle
Floral Pyjamas | Embellished Midi Skirt
The post Anthropologie Black Friday Sale Finds appeared first on Krystin Lee.
What is the most breathable fabric underwear?
. xoxo.