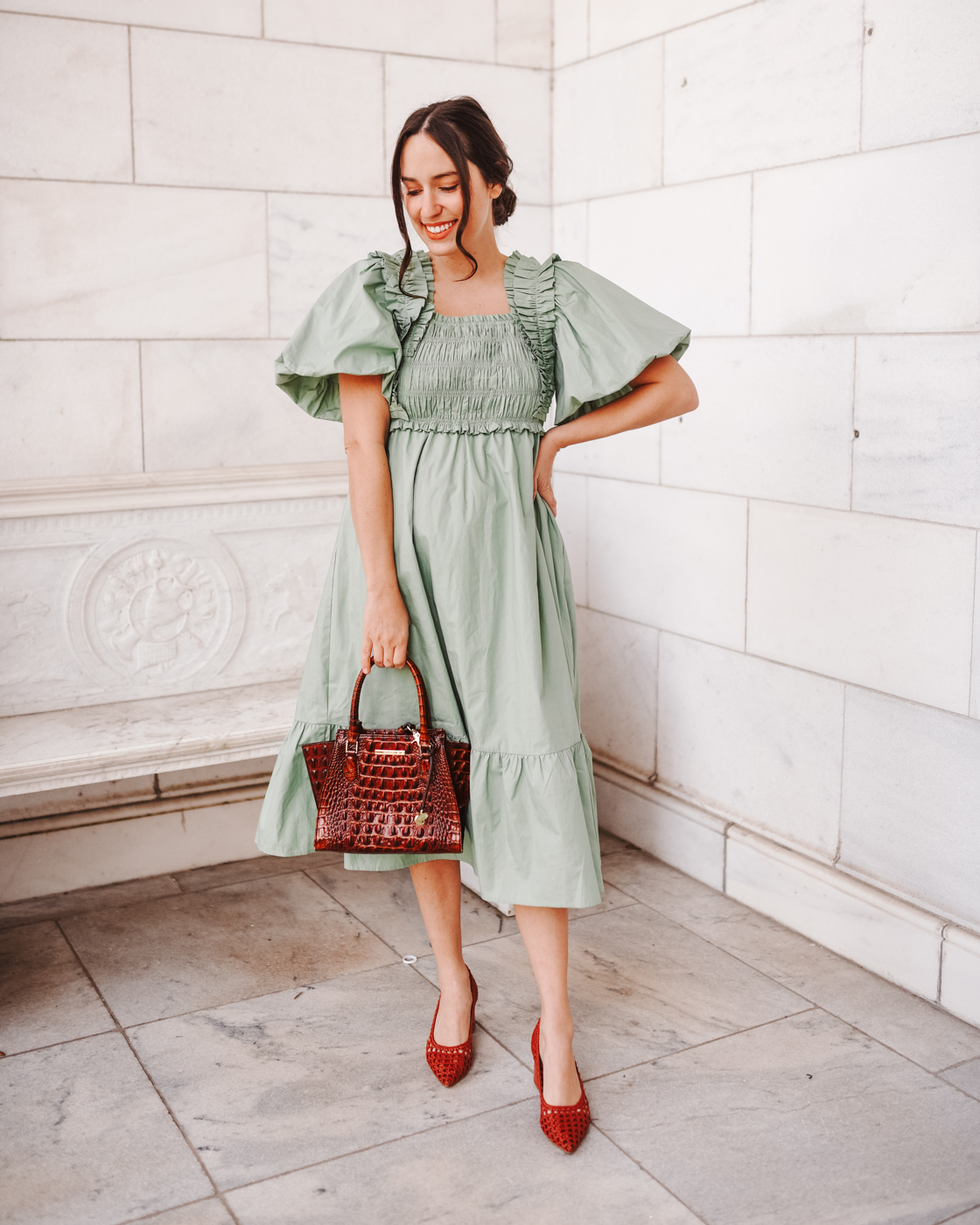 Turn on your JavaScript to view content
Are you one of the 82 million households to stream Bridgerton on Netflix? You better believe I'm one of the shows many mega fans. I picked up the book series this summer and devoured each of the eight novels like they were the most delicious chocolates in a fancy box. While I loved the Duke & Daphne's story … Anthony's love story that will be coming to light next season was quite the page turner.
I've always loved wearing modern day clothing that pays homage to a bygone era. And with Bridgerton at the peak of pop culture right now, Regency Era style seems to be springing up all over the place. It's only fitting I'm sharing my 2021 take on the early 1800s in this gorgeous green dress by English Factory in today's post. More outfit inspo below!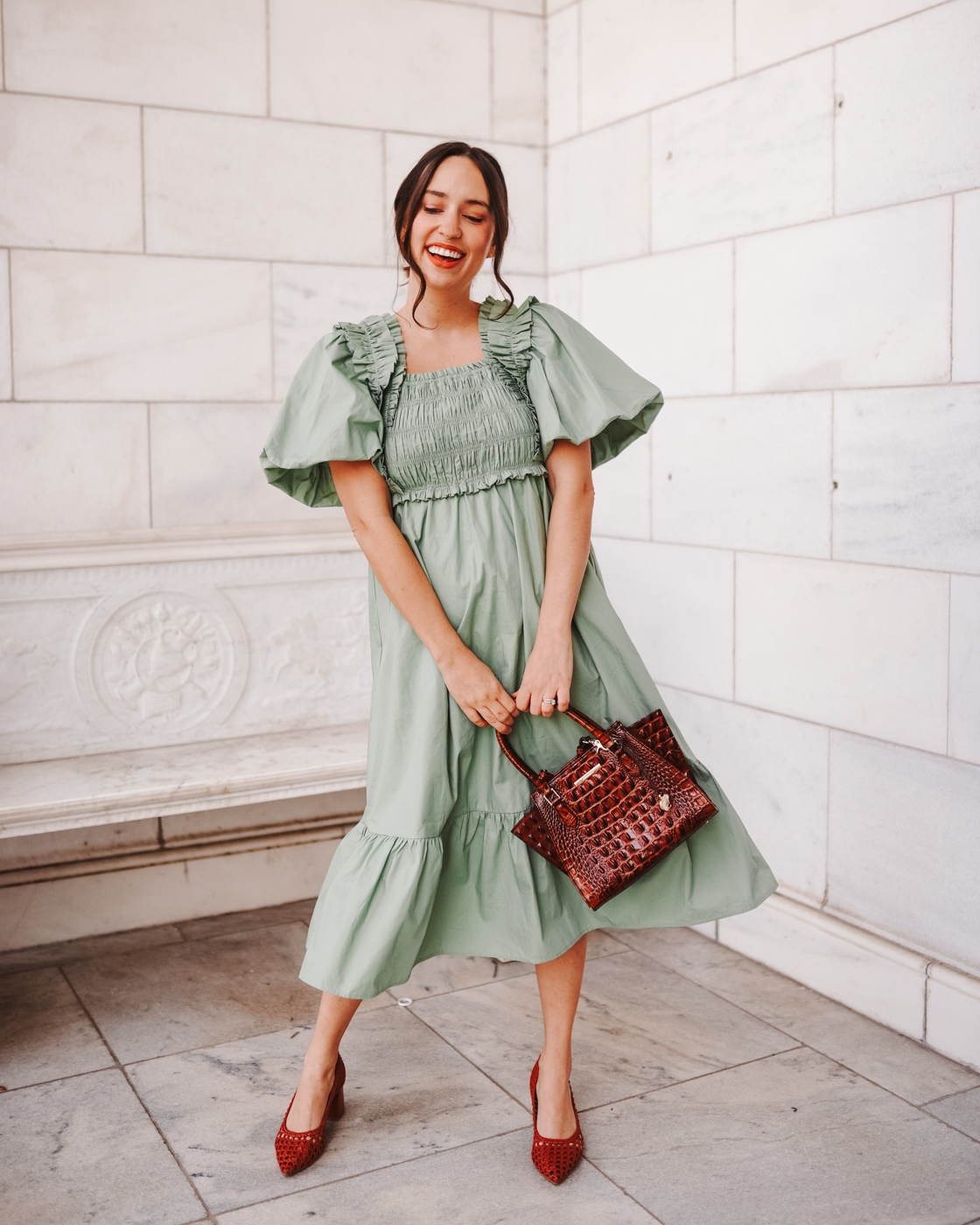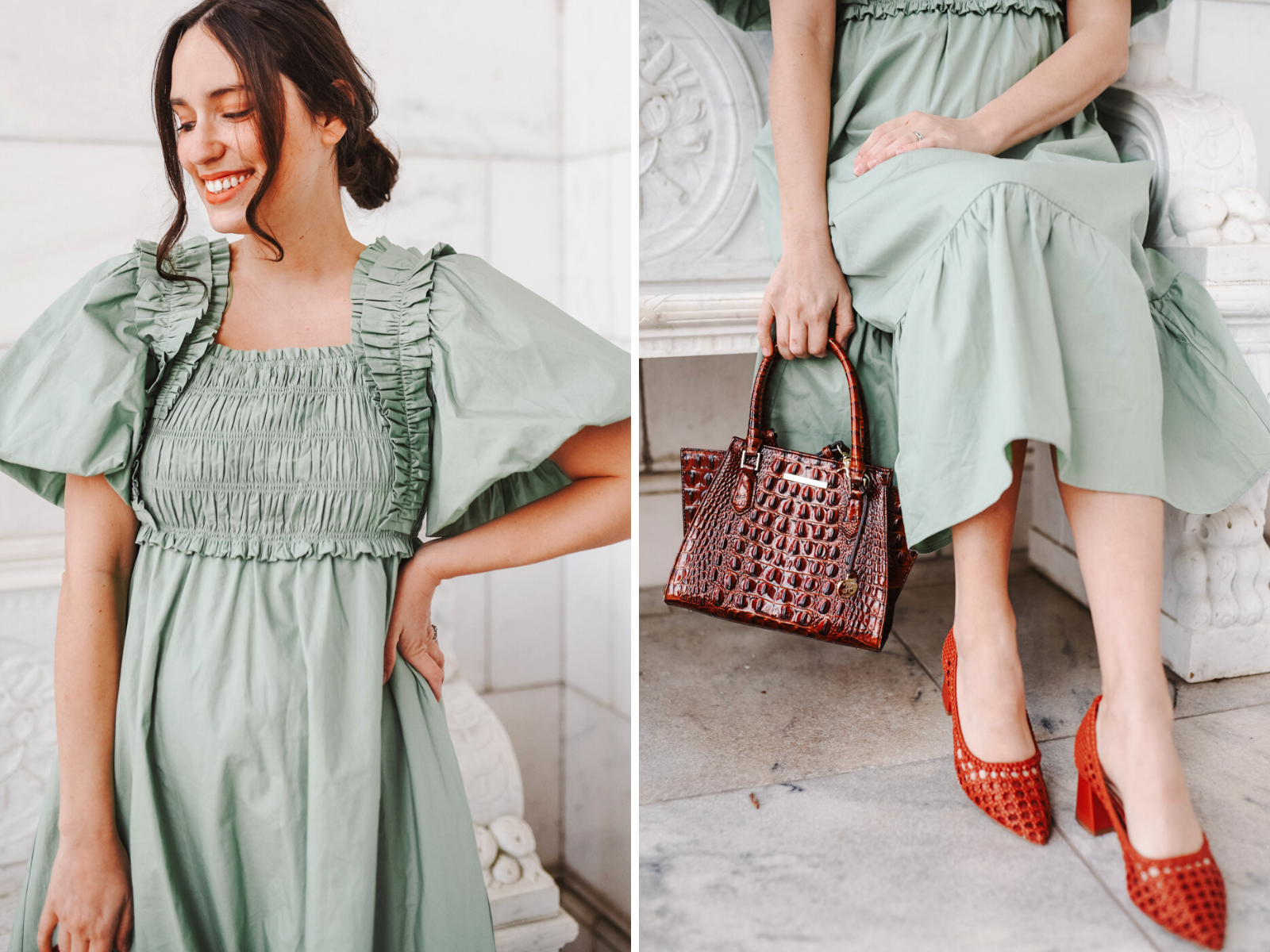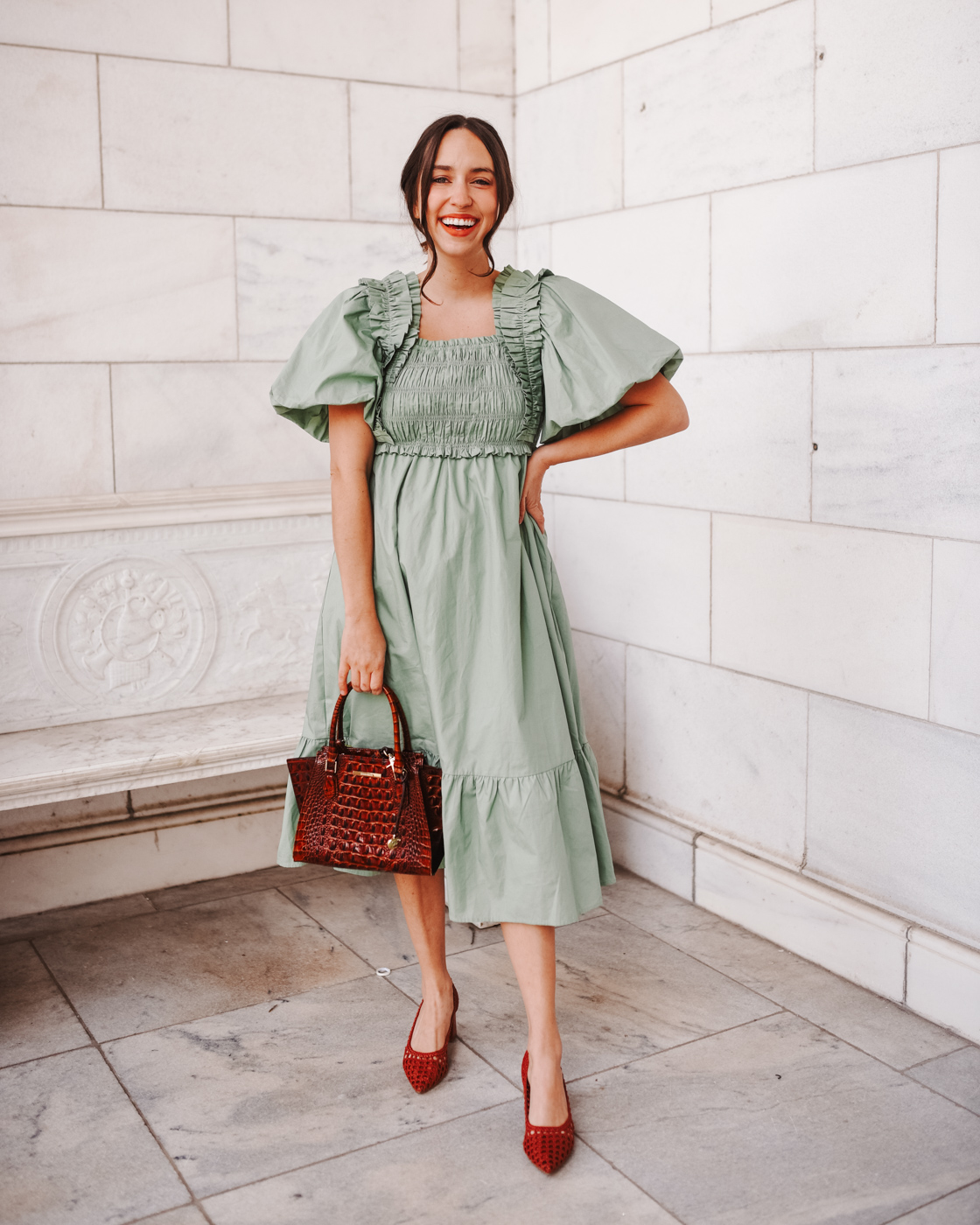 Shop the Look:

Turn on your JavaScript to view content
This puff sleeve-ruffled hem dress from Shopbop has larger than life sleeves but I think that's what makes it so appealing. The smocked top is a great balance and the simple skirt tones down the statement sleeves. It runs true to size and the color is perfect for spring! English Factory's dress designs are always so stunning and right in line with my style. I dressed this darling dress up with a pair of simple brown lattice heels and a matching brown handbag. I am one of those people that always has to have their purse match their shoes too. Are you the same way?! My handbag is from Brahmin (love their textured bags!) and my heels are a Zara find from a few years past.
I may not be headed to some grand ball anytime soon – but I'm thinking this green dress will work for a number of more casual occasions nonetheless. Like dinner on our back patio with Patrick? Because, why not? 
—
xo, Alice
The post An Outfit Inspired by Bridgerton appeared first on Lone Star Looking Glass.
What does naughty but nice mean
. xoxo.