A Blue Floral Sundress Under $25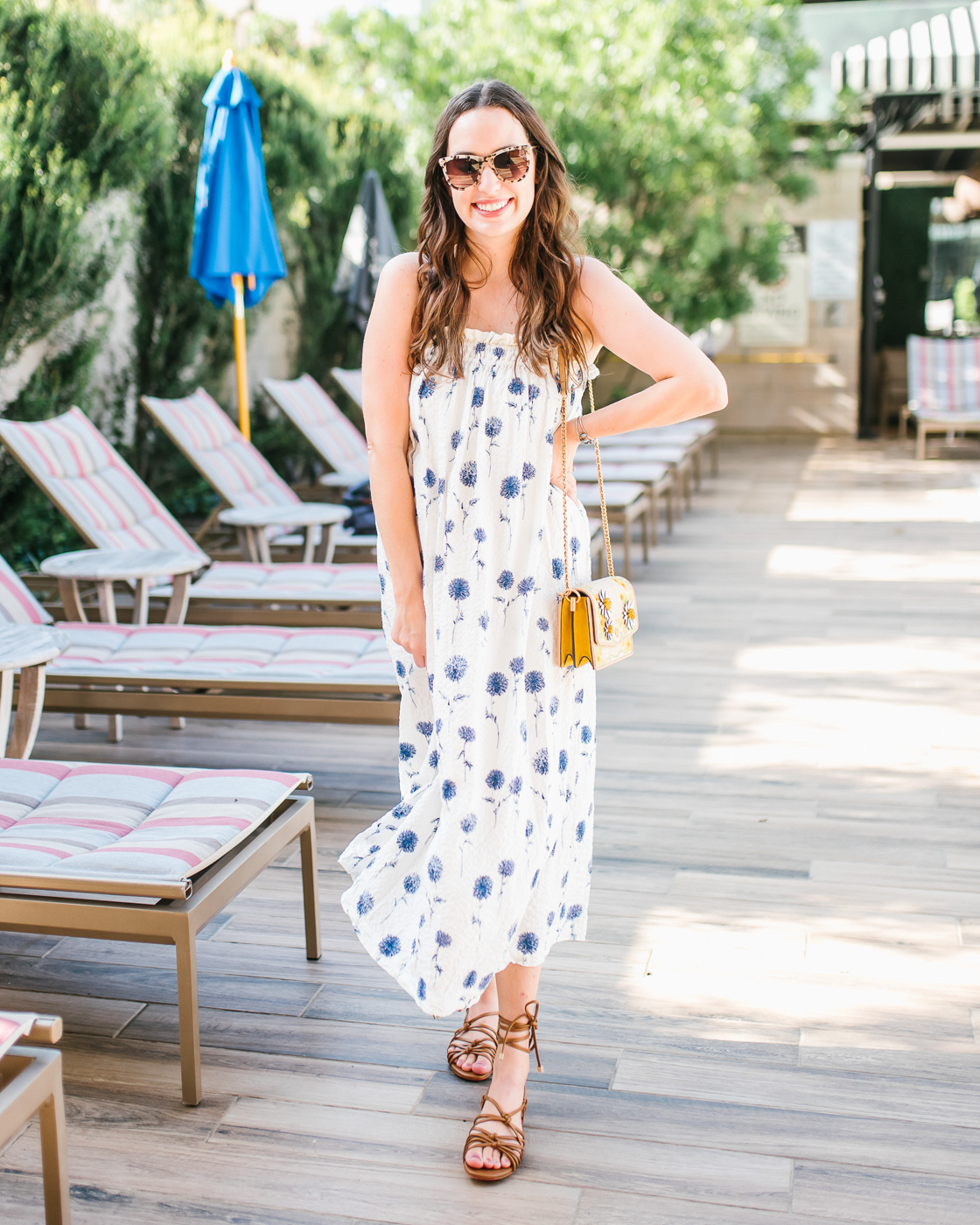 Turn on your JavaScript to view content
How is y'all's summer going?! Are you feeling ready for the kids to go back to school or grasping on to the idea of an endless summer vacation? We are busy busy busy throughout the month of July – squeezing in as many summer getaways as we can before Annie starts Junior Kindergarten in August. Part of me is ready for her to go back – just so we can get in a routine again. But an even bigger part of me is loving this nomad lifestyle we seem to be living lately.
Speaking of nomad, I was in Houston for a couple of days last week for a work trip & managed to add an extra day just so I could spend it poolside with friends. Thanks to a majorly delayed flight, the "friends" part of the day sadly didn't work out. But I managed to take advantage of the few hours I did have to myself & spent every single second of them poolside!
I'm sharing the cover up (dress) I wore last week – and have worn again on repeat this week at the beach – in today's post. Best part?! This pretty floral dress is only $24.99 too!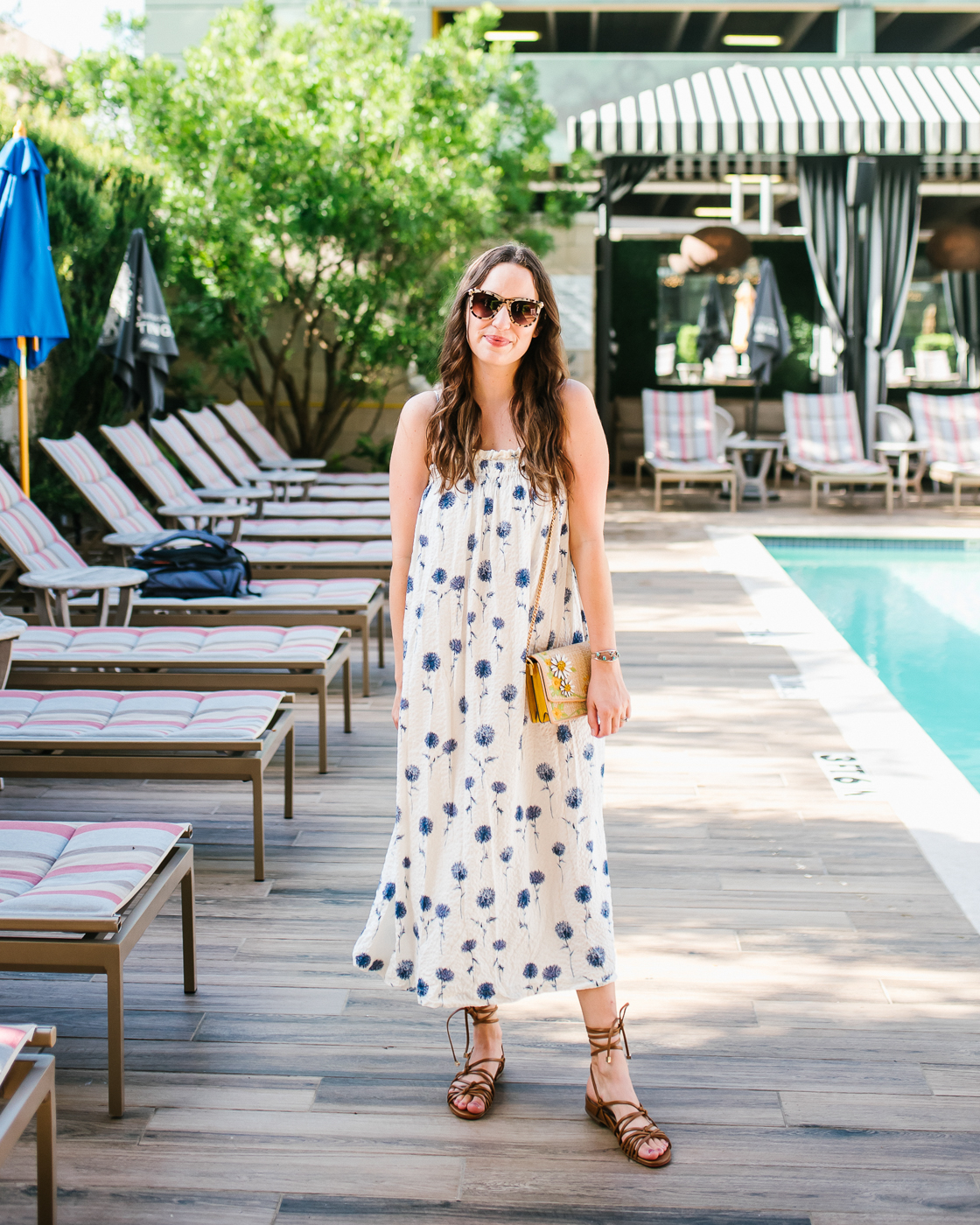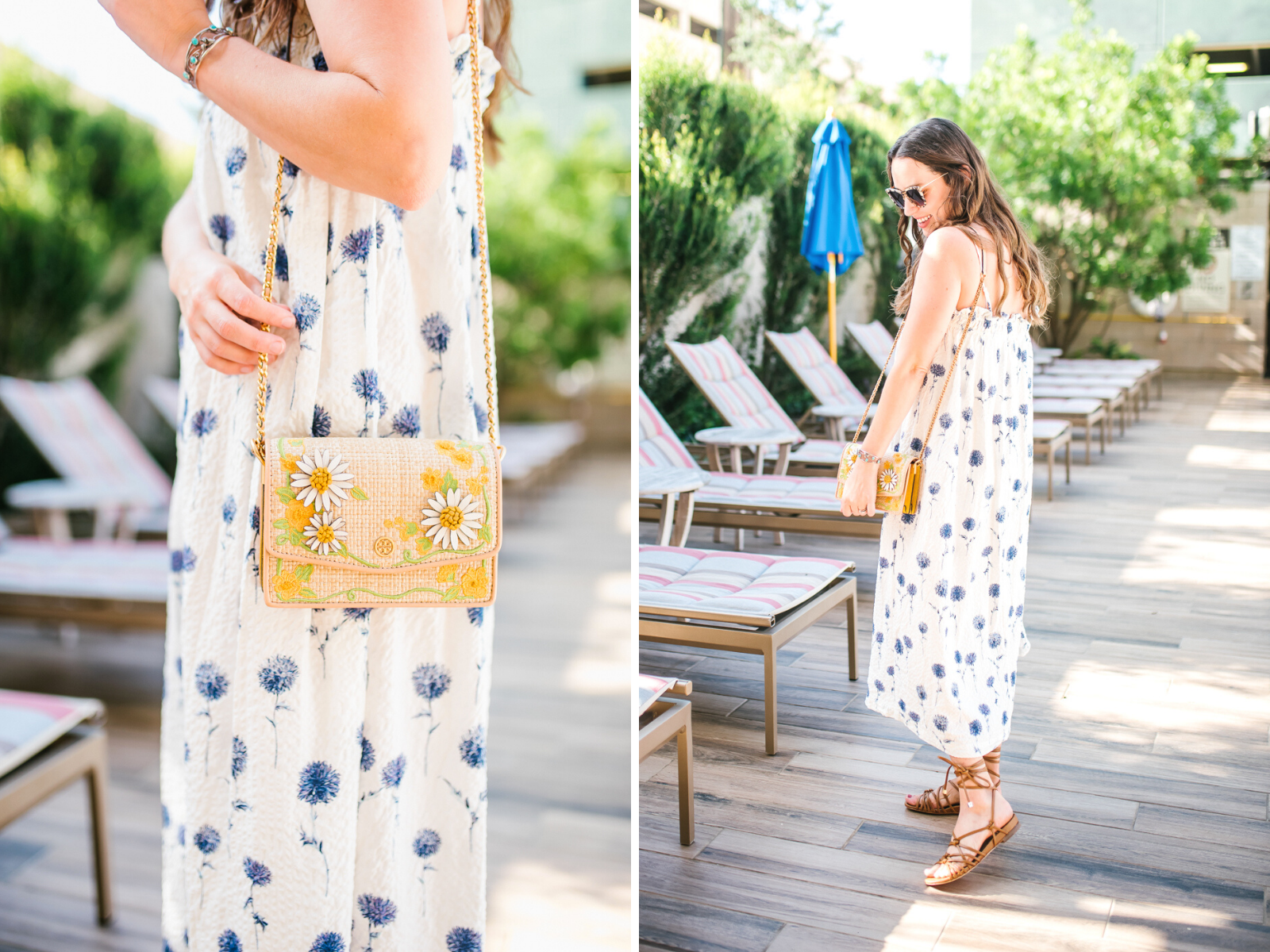 Shop the Post

Turn on your JavaScript to view content
I popped on over to h&m a couple of weeks ago to make a return and couldn't resist leaving without this sleeveless ruffle trim dress. The crêped fabric feels soft to the touch and light for summer. I paired it with a Tory Burch woven bag, wrap sandals for the day but think it would look just lovely with heels, an updo and a simple headband come dinner time. How would you style this floral number?
This dress is completely and utterly shapeless – which I think is honestly part of the appeal. Oversized maxi dresses and shift silhouettes have become my go-tos this summer. It's not that I'm trying to hide or cover up anything, but sometimes I feel these billowy silhouettes give me the most freedom. If there isn't a baby on my hip, I'm lugging a stroller – or a suitcase – somewhere. I like to be dressed in style whenever I'm lifting who knows what – who knows where.
—
xo, alice
The post A Blue Floral Sundress Under $25 appeared first on Lone Star Looking Glass.
What does naughty but nice mean
. xoxo.