Like shoes, eyeglasses, and even lipstick, scent is an accessory that's part of one's personal style.
If you're anything like me, you change your fragrance daily according to your mood. You have favourite scent for each season, but you also have that one go-to scent that always lifts yours spirit.
Needless to say you want your perfume to last as long as possible so here are six of my favourite tips to do just that.
6 Ways To Make Your Perfume Last Longer
1. Moisturize your skin before applying perfume. (Make to use unscented lotion otherwise it could compromise your fragrance.)
2. Apply perfume to your pulse points, behind the ears, chest, crook of the elbows, wrists, and back of the knees. These areas are warmer and will make your scent last longer.
3. Warmer scents like wood notes and musk last longer, while lighter scents like citrus or jasmine evaporate quicker. Reach for warmer scents if you can.
4. Opt for perfume oil. They're highly concentrated, alcohol-free, and therefore tend to last longer.
5. Spritz your hairbrush with perfume before running it through your hair. This will minimize the drying effect of perfume directly on the hair while still getting the benefits of your perfume.
6. Store your fragrance in a cool dark place. Warmth, humidity, and sunlight can damage the molecular structure and quality of the perfume. (For the photos in this post I placed my perfume bottles in the sun but returned them to their dark drawer right after.)
Did I miss any tips? Drop yours in the comment below and I'll share my favourites to my Stories and give you a shout out.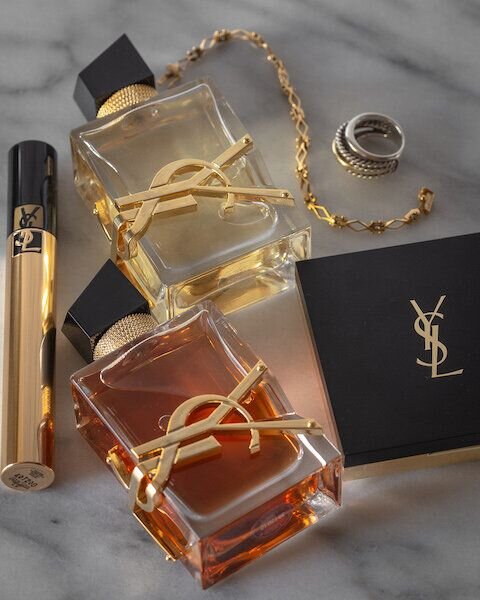 DISCLAIMER: YSL, NARS, and CHANEL fragrances featured in this post were provided as PR samples.
All opinions are my own.
This post features affiliate links. If you choose to buy something I will get a small commission from the sale. This doesn't impact the price you pay. Affiliate links are just another way to monetize my blog.
---
---
LATEST VIDEOS FROM WOAHSTYLE
---
---
LATEST VIDEOS FROM LIPSICK.ME
Thanks for reading
too chic and cute
post. xoxo.