5 Ways to Celebrate Mardi Gras in New Orleans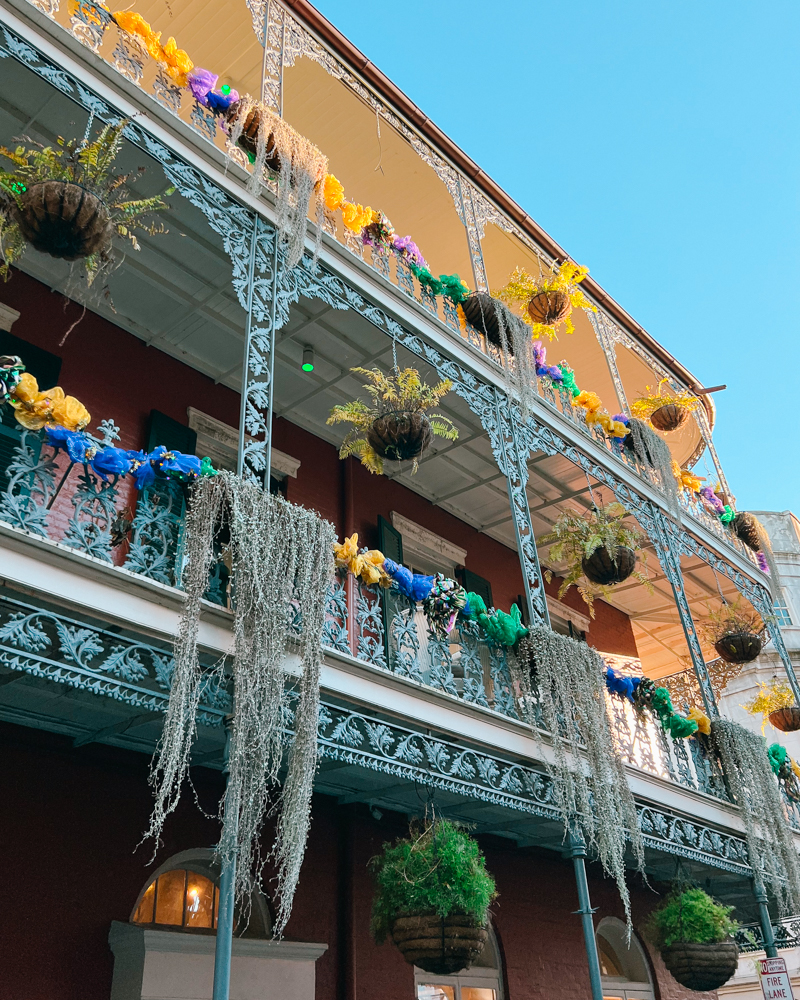 Laissez Les Bons Temps Rouler! Let the good times roll! Have you ever been to New Orleans for Mardi Gras? I've visited the Big Easy countless times and still haven't made it down there for Fat Tuesday itself. BUT the thing about New Olrean-eans (is that how you say it!?) well, they love to celebrate. Mardi Gras celebrations typically last a month or longer. 
We spent MLK weekend in the French Quarter and the city was alive – bursting with purple, green and gold!
There are many ways to celebrate the holiday, parades to see, dishes to try and places to party. I'm rounding up a few ways we celebrated during our visit in the hopes you can make the most of yours too!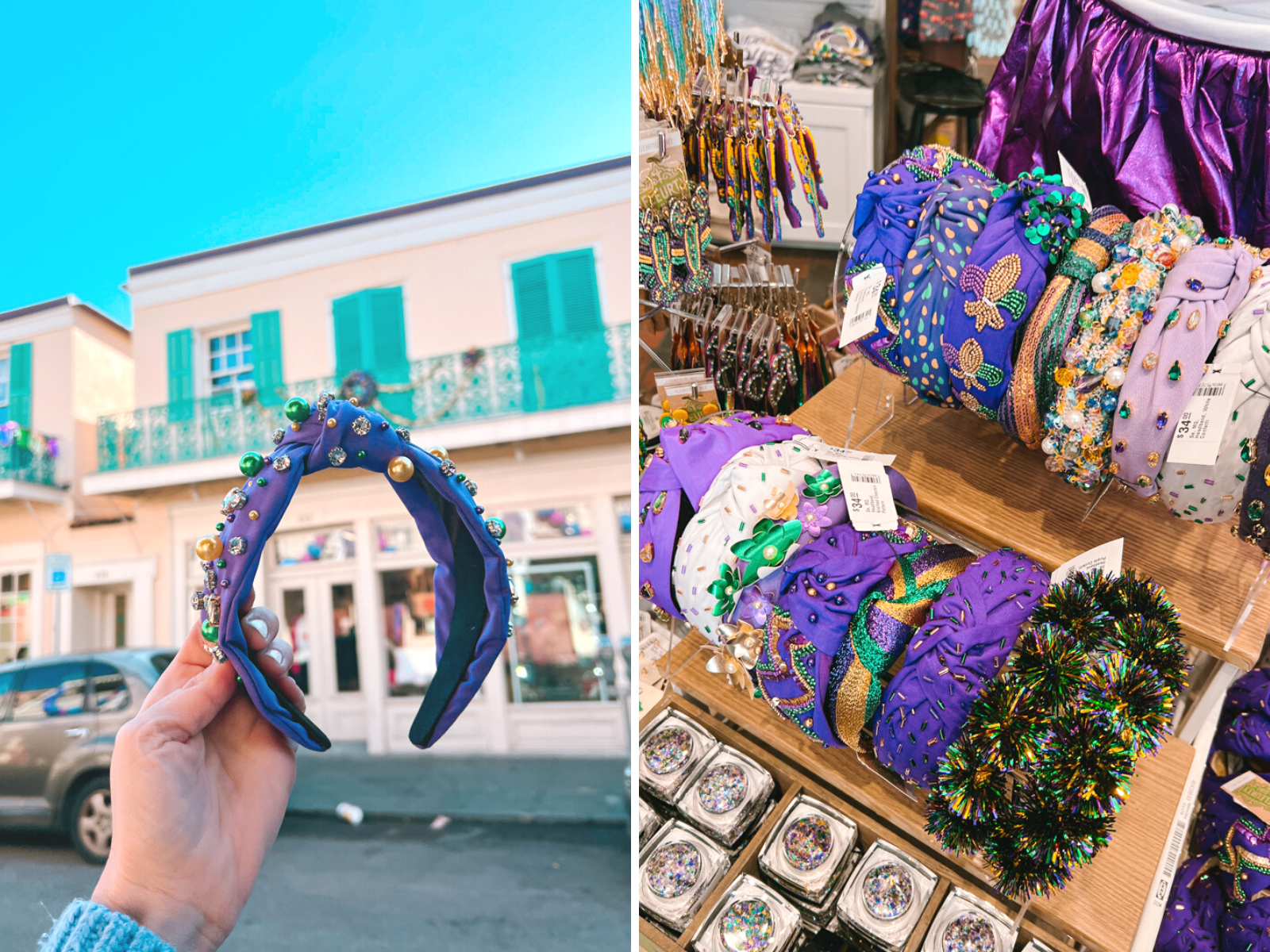 Dress the Part
The French Quarter is dotted with costume shops galore. Masks and beads are the obvious fashion statement during Mardi Gras season. But I love stepping it up a notch with a festive headband. Fleurty Girl boutique on Chartres St. has oodles to choose from!
If you aren't local or planning a head, shop them online here or below.

Turn on your JavaScript to view content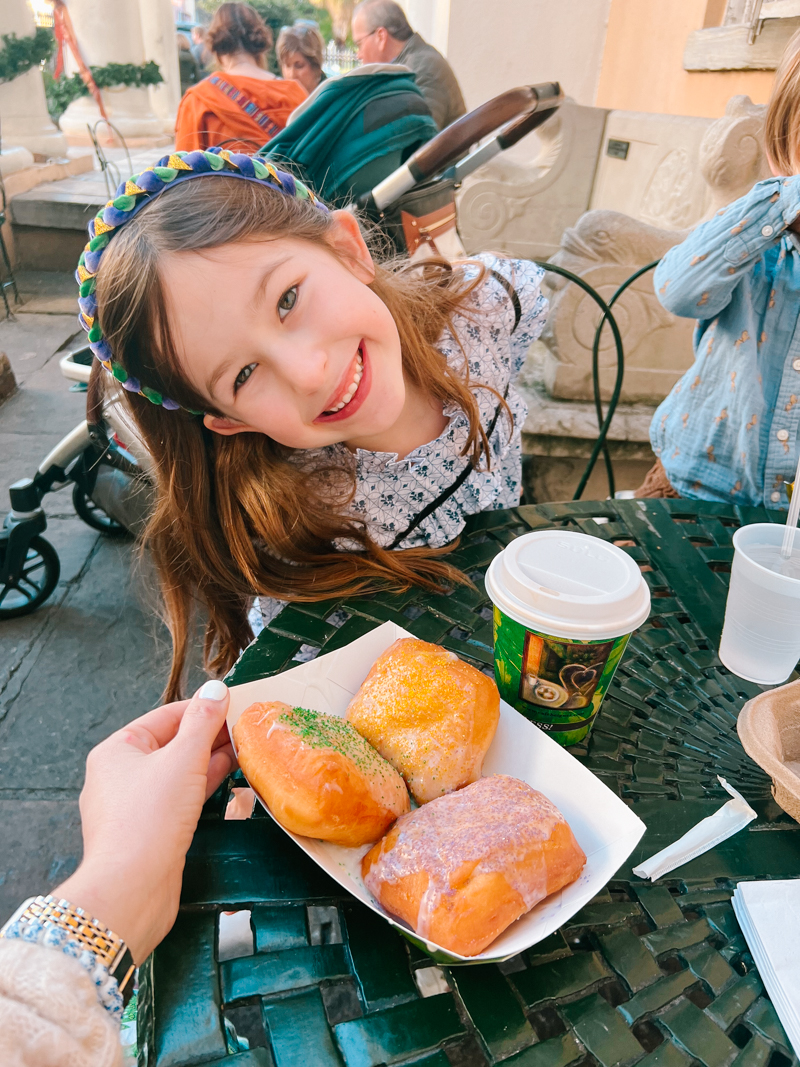 Have Mardi Gras Beignets for Breakfast
Many popular eateries boast special additions to their menu during Mardi Gras. Cafe Beignet's Mardi Gras beignets are drizzles with a melted sugary frosting (as opposed to the traditional powdered) and topped with purple, green and gold sprinkles.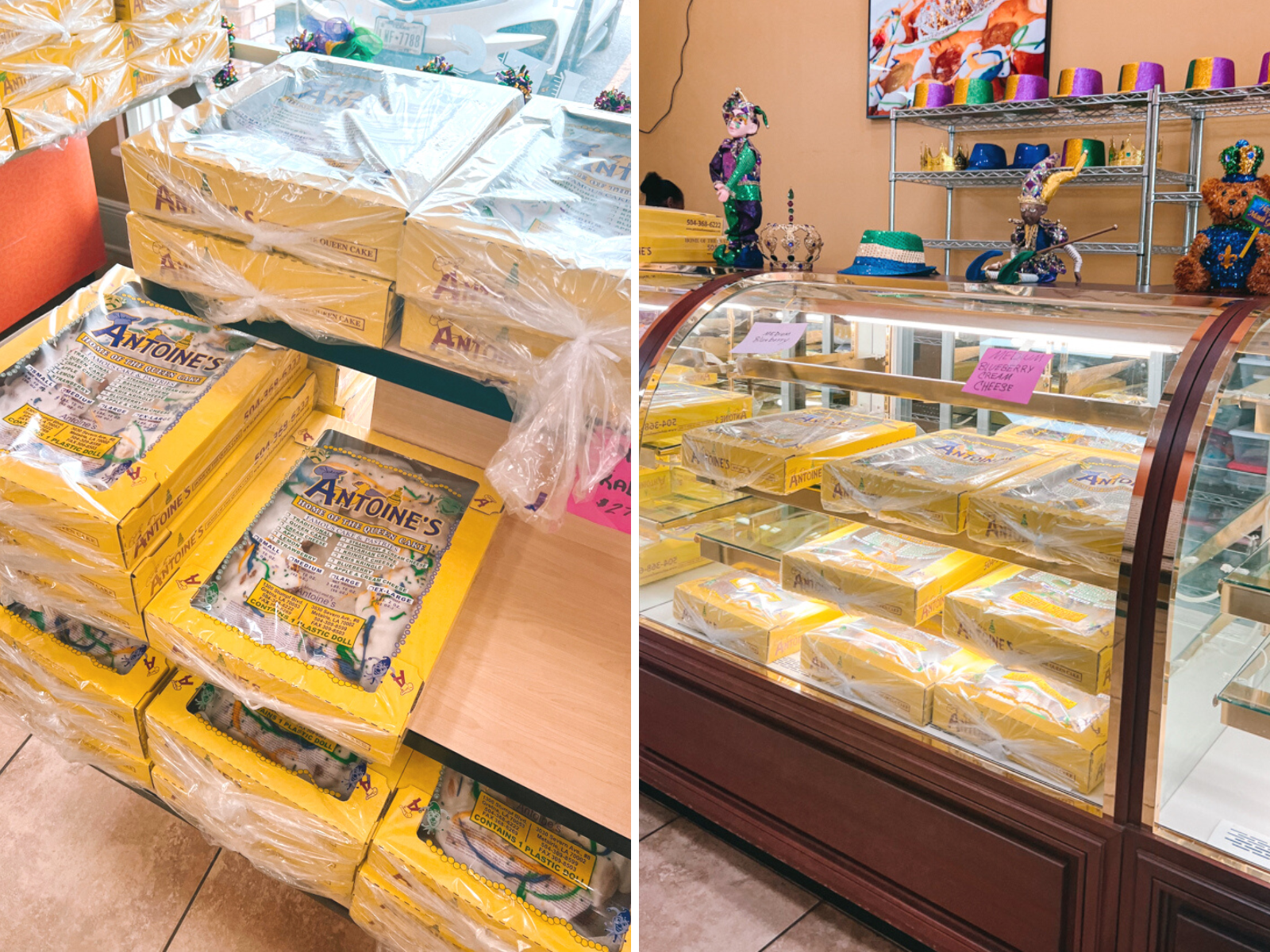 Take a King Cake Home as a Souvenir
What better treat to bring back to friends and family (and for yourself) than a king cake?! Sure, your local Kroger might whip them up too. But trust me, nothing compares to the real deal down in New Orleans!
Several New Orleans bakeries are famous for their cinnamon roll-like cakes. We picked up a couple from Antoine's Bakery in Metairie. One was filled with strawberries and cream cheese and the other was stuffed with blueberry jam! Seriously, divine. Haydel's is another great option too. Be sure to get to either spot bright and early – because once they are gone for the day … they are gone.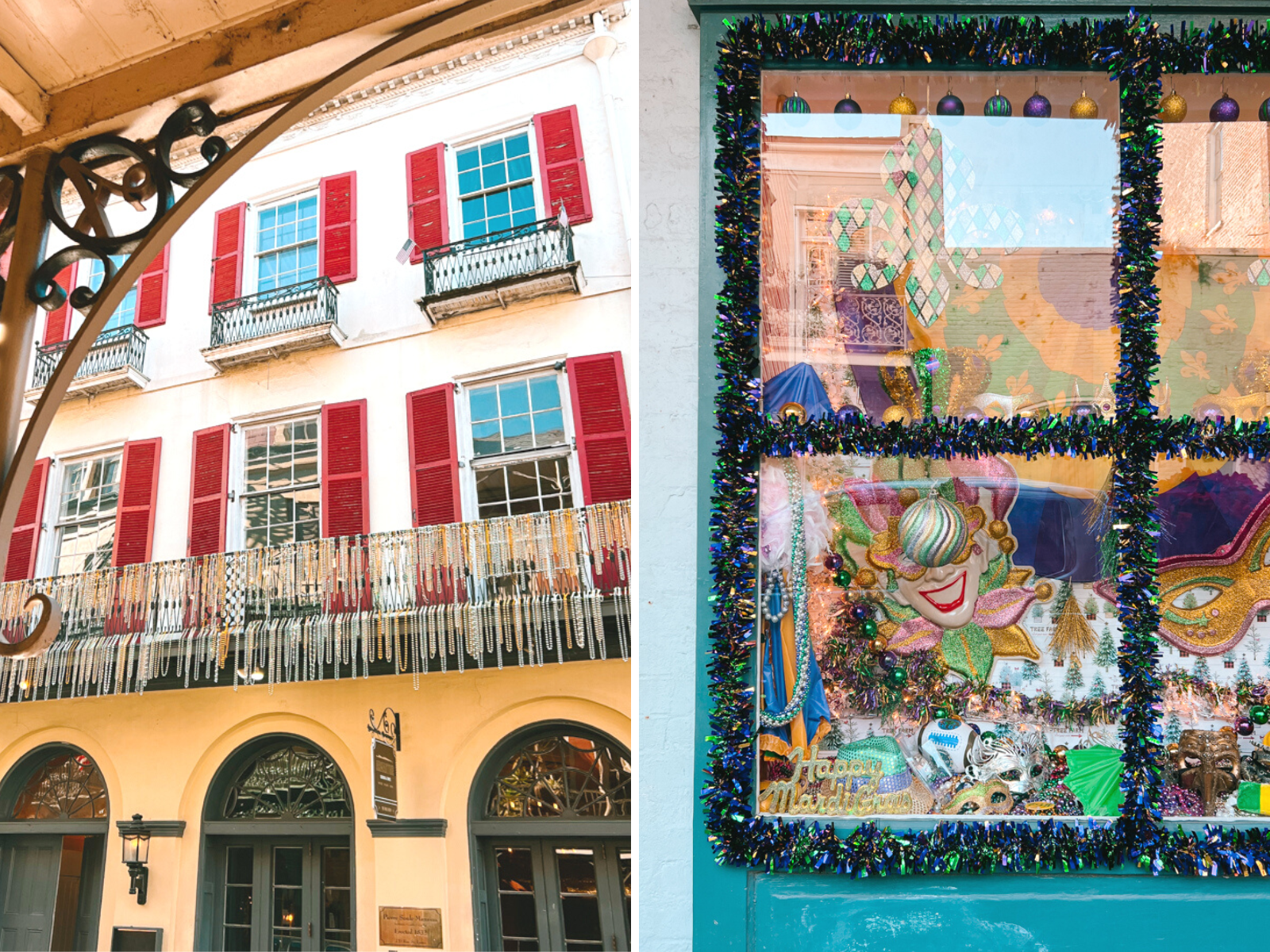 Catch some beads from a Balcony and watch a Parade
Did I mention New Orleans loves a good celebration? Mardi Gras parades start on January 6th and delight revelers through Fat Tuesday and beyond. Floats fly past bead adorned balconies all across town, not only in the French Quarter.
You can find the 2023 Mardi Gras parade schedule and itinerary here.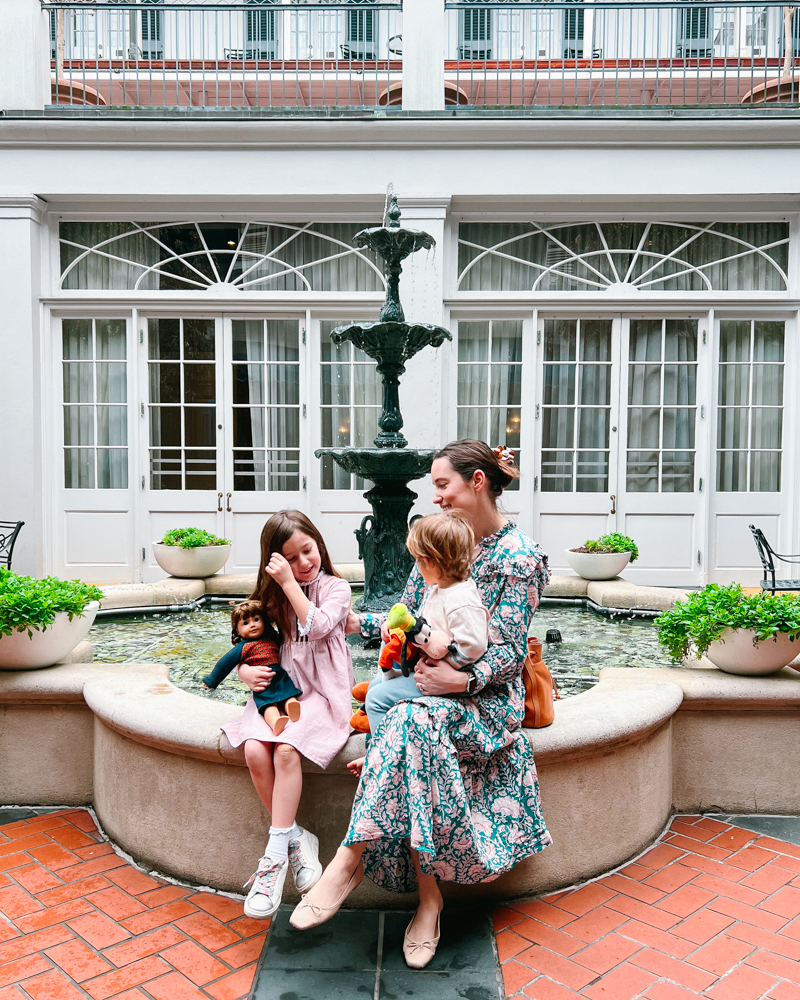 Stay in the Heart of it All
We make it down to New Orleans at least twice a year and almost always book at the Royal Sonesta. It's right on Bourbon, steps away from Jackson Square and all of our favorite restaurants. (Antoine's and Brennan's … hint hing.) The hotel has multiple quiet courtyards tucked away, even a pool. While the pool might not be in season during Mardi Gras, the charbroiled oysters downstairs in Desire always are!
Right now, booking with the code MGRAS entitles you to an exclusive Mardi Gras welcome package for travel booked during 2/10/23 – 2/21/23!
—
If you're heading down to the Big Easy anytime soon, hope you have a wonderful trip. And let the good times roll!
The post 5 Ways to Celebrate Mardi Gras in New Orleans appeared first on Lone Star Looking Glass.
What does naughty but nice mean
. xoxo.