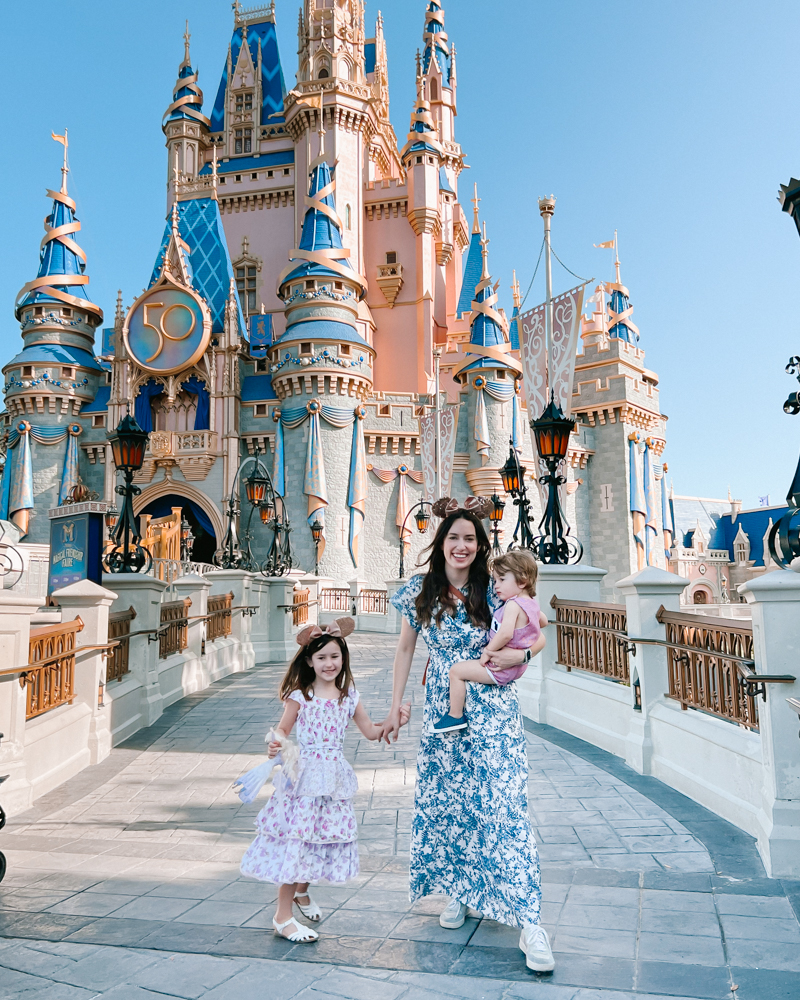 Turn on your JavaScript to view content
Watching Annie skip and dance while walking through Fantasy Land with the musical sounds from Prince Charming's Carousel playing nearby – as if it was a symphony conducted just for her – was one of the most magical moments I think I've ever had. Disney World is wonderful to visit as a child – but I never dreamed how special it would be to experience as mom too.
We surprised the children with a spontaneous trip to Disney World this spring. Our visit fell on a busier time of year – Easter / Spring Break. We went in with every expectation of long lines, crowds at every corner and not being able to experience our top attractions.
Our trip couldn't have been further from that truth! Okay yes, there were crowds and long lines. But in all honesty, using Genie+ and the Lightening Lanes (and a bit of planning our day in the My Disney Experience app) we got to see & do everything we wanted and more.
If you're traveling with toddlers or preschoolers anytime soon, I'm sharing a few tips to make your days at Disney a breeze – no matter the crowd size.


Turn on your JavaScript to view content
Add the Genie+ Experience
This specialty service is an extra fee, trust me, it's worth every penny. Think of it this way – you're already investing what is most likely quite the sum into your Disney trip. Adding this extra, you can create as close-to a perfect day as possible in the park. You'll free up wait times which in turn, gives more opportunity to maximize memory making with the family.
On the morning of your park reservation, hop on the My Disney Experience App at exactly 7 am to make your first Genie+ Lightening Lane pick. Aim to select your top attraction at the earliest time slot you can find.
(For us, this was Peter Pan's Flight in Magic Kingdom at 10:30 am.)
The way Genie+ works is, once you take your first Genie+ Lightening Lane ride, an opportunity to select another one will then open up. The key is starting early and continuing to add additional rides throughout the day as windows to make reservations keep opening up.
Another tip:
You can also choose to purchase one additional Lightening Lane pass for a small fee. For example, in Animal Kingdom, you can grab Genie+ Lightening Lane passes to Kilimanjaro Safari first thing in the morning. If you want to be sure to ride Avatar's Flight of Passage – which is one of the most popular rides in the park – you can typically opt to to pay an extra fee for an afternoon Lightening Lane reservation for this ride too.
Additional "a la carte" Lightening Lane reservation can only be made through the app once the park officially opens. Yes, the fees add up after a while, but if you have rambunctious toddlers in tow, it's absolutely worth it avoid standing in line with them for 50+ minutes.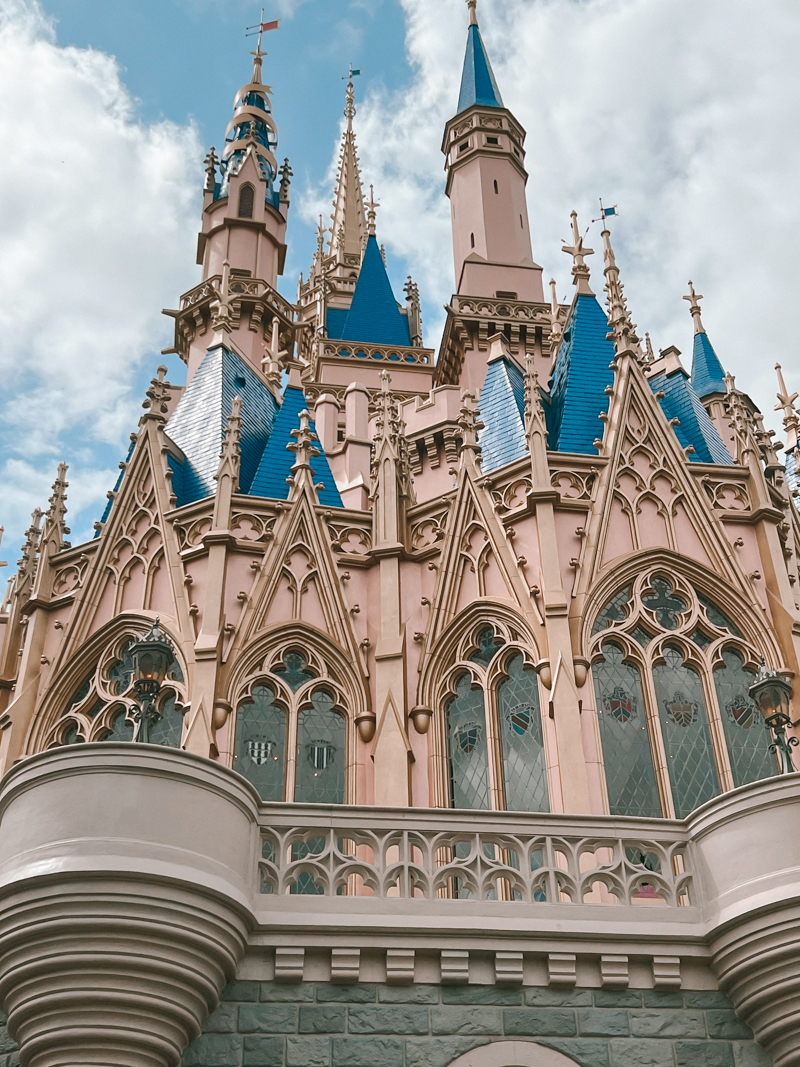 Pack Your Backpack to Perfection
Guests are allowed to bring all the food + non-alcoholic drinks they want into the park. You can fill your bag with granola bars, bags of goldfish, oranges, water bottles and more. We handed snacks out to the kids right & left to keep their energy and spirits up.
Sunscreen, hand sanitizer, an extra change of clothes for your youngest kids, rain ponchos, bandaids, diapers and, of course, a whole lot of wipes are key. Let me tell you, wipes will go a LONG way at Disney. From chocolate covered hands to Dole Whip dripping faces & fingers, I felt like we were flying through the packs we brought.
If you're in a pinch and realize you forgot something, Disney sells almost everything you'd need on site. Lost a child's shoe? (Has actually happened to us before) Disney sells them! Need infant Advil? The baby center is fully stocked! I didn't pack Annie an extra outfit (I didn't think she'd need one TBH) but I was reassured knowing in the off-chance if something would happen, Disney would have whatever we needed in the parks.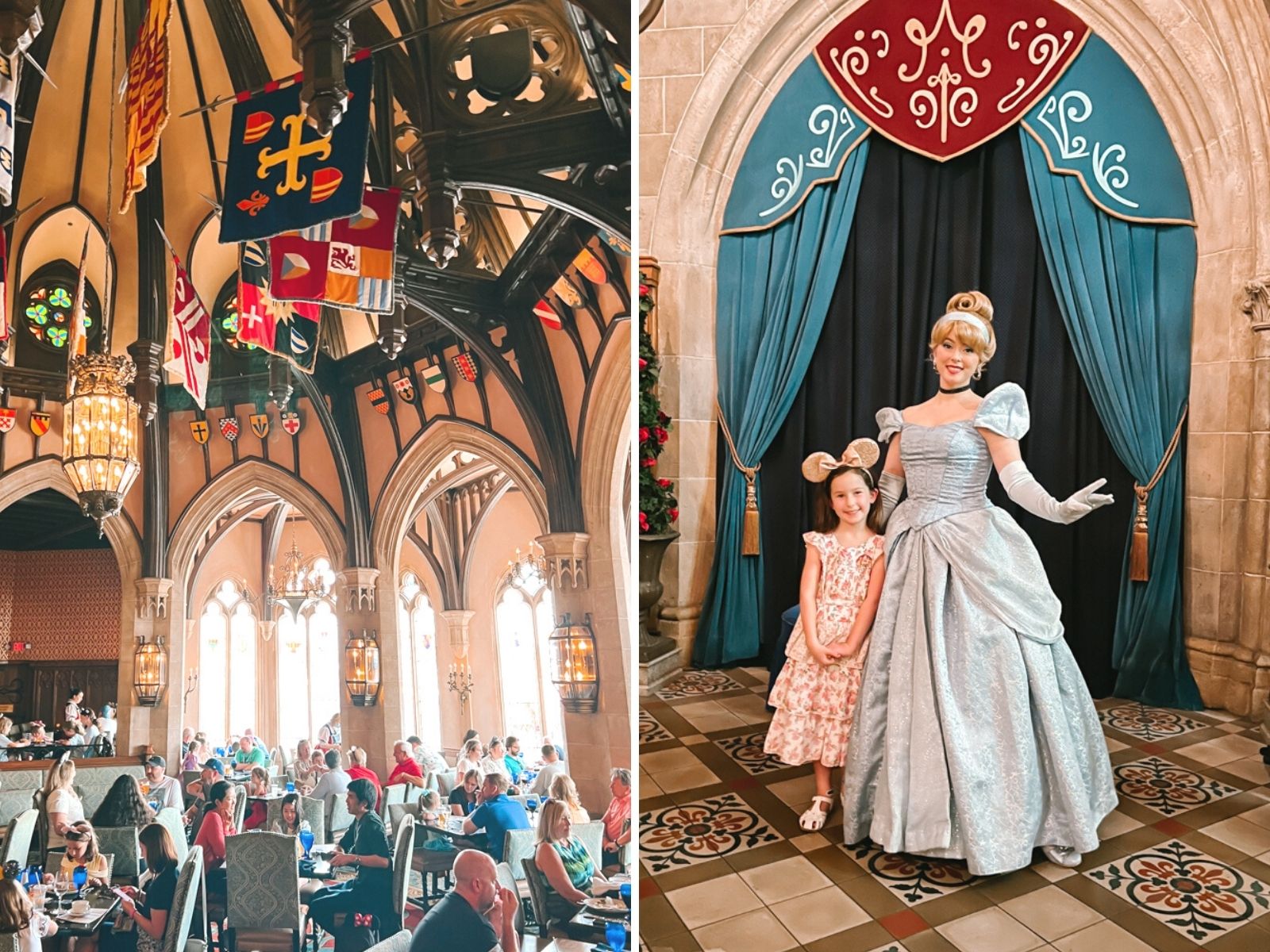 Make time for Magical Meals
Disney is one of those places where fine dining with young children isn't only acceptable, but it's encouraged! We made sure to mix up our park meals with both counter-service quick dining and advanced reservation required more "relaxing" meals.
Many counter-service restaurants also have a "mobile ordering" option. I recommend placing your mobile order while you're in line for your last ride before lunch or diner. That way, as soon as you hop off you can head straight to your ready and waiting feast!
While quick meals are great, and necessary at times, having time to unwind with a table-service option gives everyone a break from the hustle and bustle of the parks. In my opinion, lunch is a better time to secure these reservations. For one, you won't have to worry about missing the evening fireworks. And if you're not leaving the park to rest at your resort, a longer relaxing lunch might just be the ticket you need to recharge.
Guests can make Disney dining reservations up to 60 days in advance. We planned our trip super last minute, so we hopped online 2-3 days before our visit to see what was available. At first, we saw nary a lunch or dinner reservation in sight! But after checking on and off at various times, we were able to see last minute cancellations open up as new reservations.
We even scored a spot at Cinderella's Royal Table (one of the most sought-after dining spots in all of Disney) just 2 days before our trip. The experience was definitely a highlight and if you have a princess-loving daughter like I do, I certainly recommend a meal here!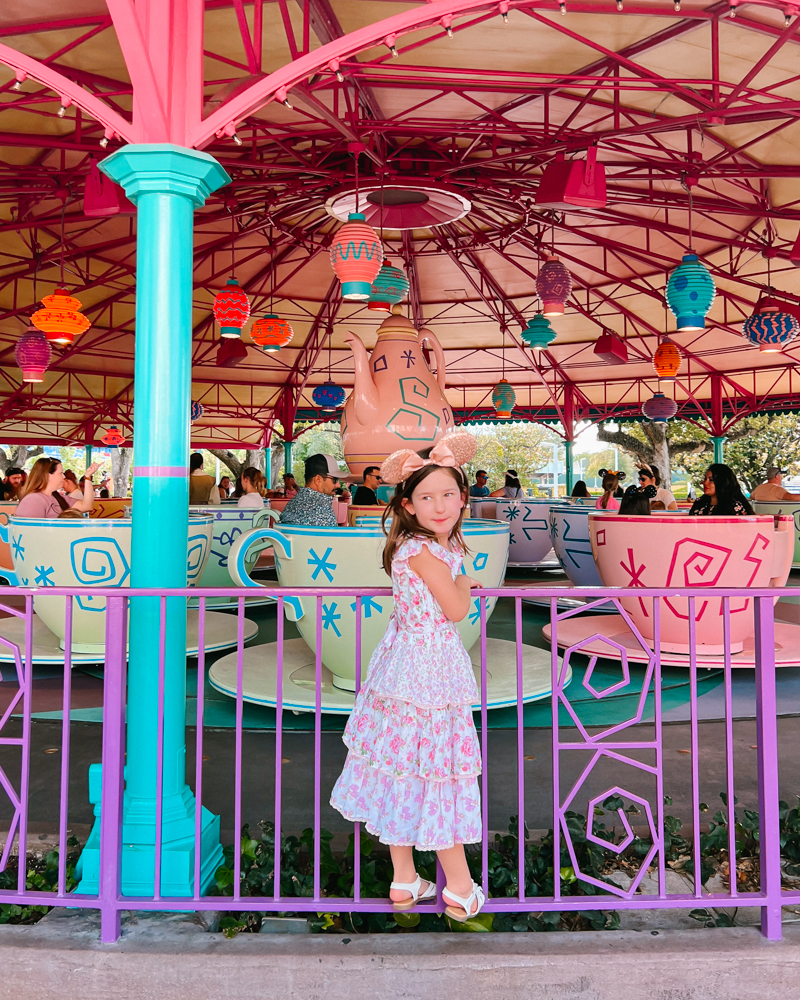 Turn on your JavaScript to view content
Fit in Naps Any Way You Can
If you're doing Disney for more than a few days, I highly recommend getting park hopper tickets. This way you can carve out time to head back to the hotel for a family nap / much needed downtime. Naps are ESSENTIAL in Disney World.
However, we like to live on the edge. We only had 3 days in the parks and wanted to maximize every single second. We literally spent 14+ hours in Epcot our first day. Thank heavens for our Uppa Baby VISTA!! That is all I have to say!!
Our double stroller kept both kids off their feet – giving them a place to rest their heads too. Bennett is such a great napper and took two good ones during each day. Annie would have to be convinced to lie down and close her eyes later in the afternoons. But once she did, she was out for almost an hour or two.
We grown ups used this quiet time to grab coffee and go in and out of souvenir shops. You can also opt to save a Lightening Lane pass or two for solo rides on thrill seeking attractions. Your little ones will never know what they missed!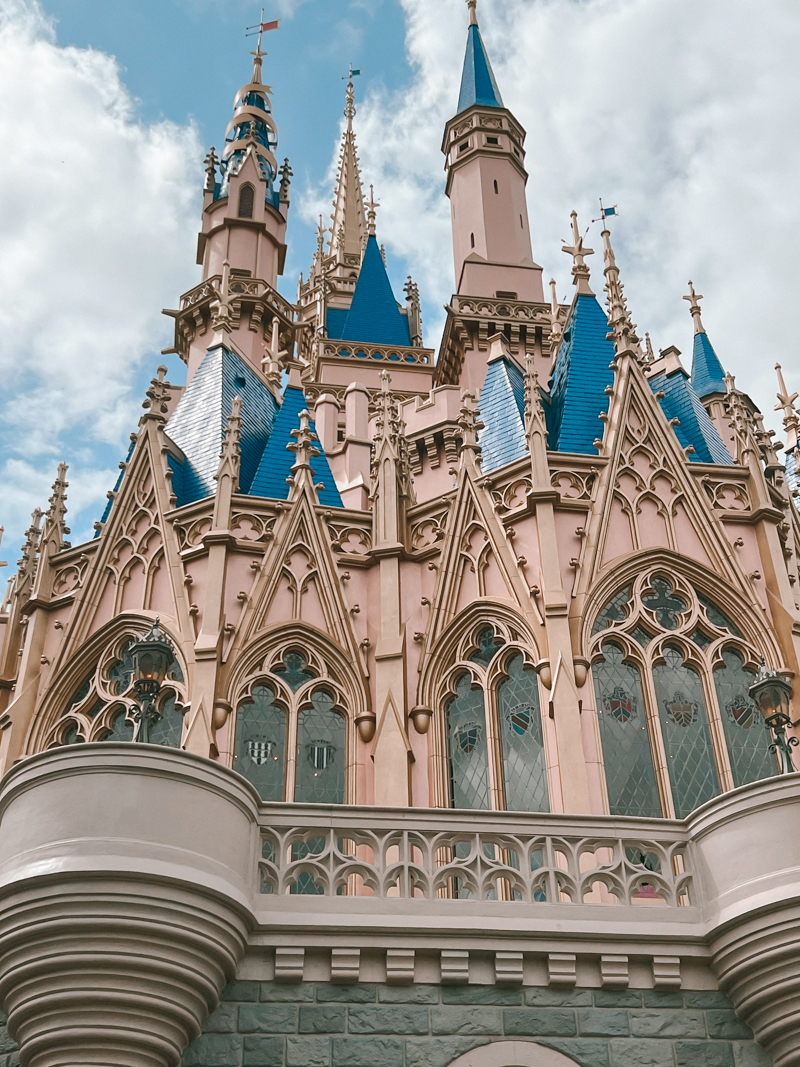 Take Advantage of the Baby Care Centers
Last but not least, take advantage of the many amenities and services Disney offers its guest. The Baby Center being one of the best! Each park has a space tucked away where mamas can rock even the smallest of guests or cool off their overtired toddlers. Private nursing rooms, fully equipped changing tables and even a dining space with a microwave all available for park visitor's use.
We especially loved the on-site shop saying baby necessities like formula, diapers, wipes, sunscreen, infant meds and more. You can find out where each location is in the parks here.
—
Disney is one of those places that's so wonderful it sinks into our soul, latches on and doesn't release until you pay this magical place a visit once again. I'm happy to talk Disney all day – everyday. If you're planning a trip and have any questions, send me a DM on insta or an email and I'd be thrilled to answer if I can.
—
And as always, thanks for stopping by the blog!
xo, alice
The post 5 Top TIPS on Doing Disney with Toddlers appeared first on Lone Star Looking Glass.
What does naughty but nice mean
. xoxo.