4 Special Ways to Celebrate Valentine's Day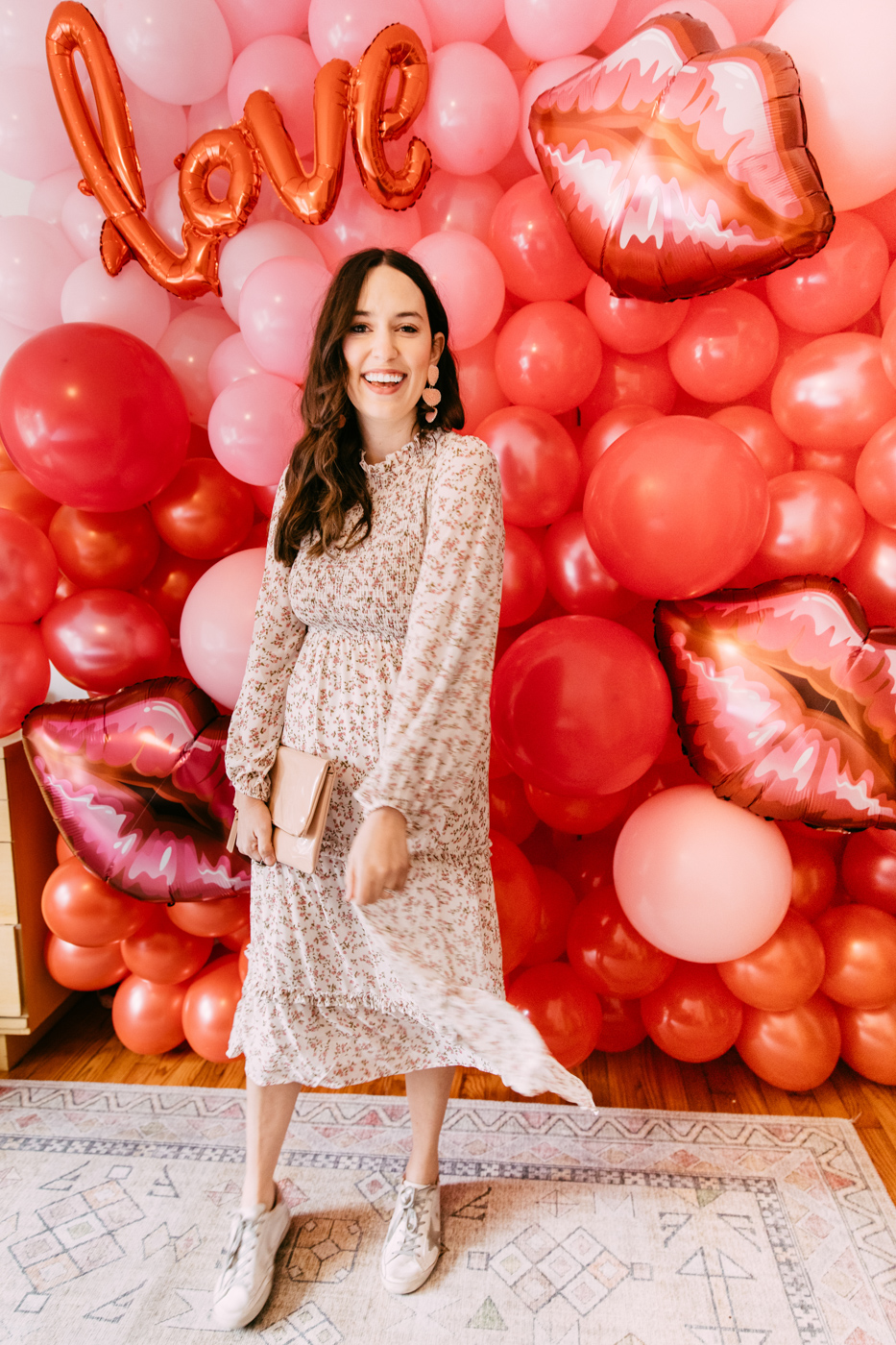 Turn on your JavaScript to view content
Valentine's Day has been a celebrated holiday since as far back as the 1300's. Fun fact for you today! Do you celebrate every year? We sometimes go big, sometimes go small, and sometimes do nothing at all. I think what is going to make this year extra-special for us is how into the holiday Annie seems to be. She's been talking about getting Valentine's candy nonstop for the last week!
We'll probably celebrate the day ourselves with a special breakfast for the kids then follow up with an early bedtime and grown-ups only delicious dinner at home that evening.
If you're still pondering ways you can celebrate safely and at home this year, I've got you covered with some fun ideas on how to spruce up your Valentine's Day festivities below!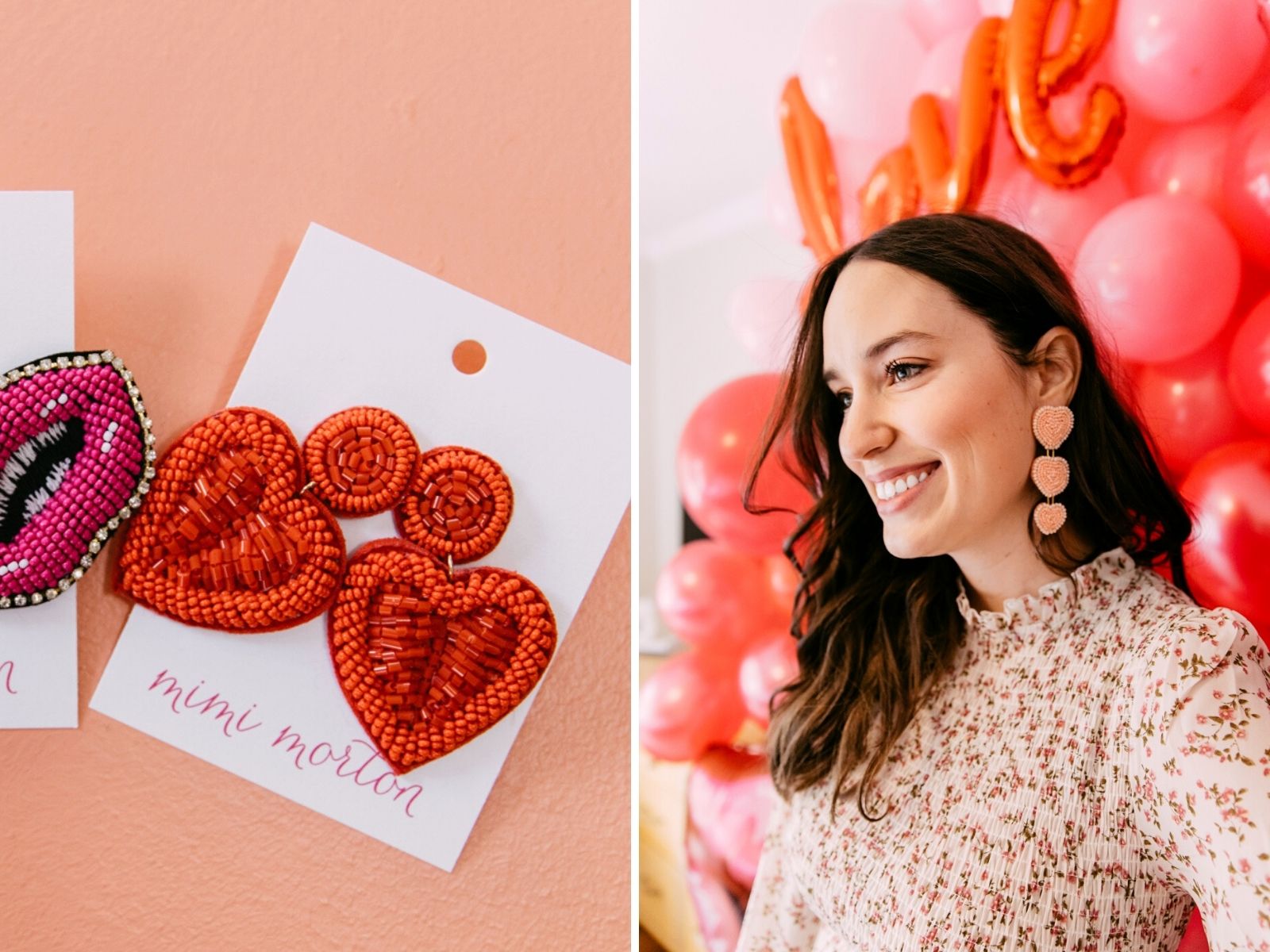 Dress Up for the Occassion
Are you really celebrating Valentine's Day if you're not dressed in some shade of red or pink? I'm loving this gorgeous smocked floral dress by Petal and Pup for Valentine's Day this year – it is appropriately named the "Valentene Dress" too! (It also comes in a similar blush version too!)
Mimi Morton's beaded heart statement earrings are the perfect accessory for this love-ly holiday! Mimi Morton is a Memphis-based boutique with the most adorable collection of beaded earrings. Her game day earrings are so fun and the styles are always so inventive – like these ginger jar "grandmillenial chic" earrings!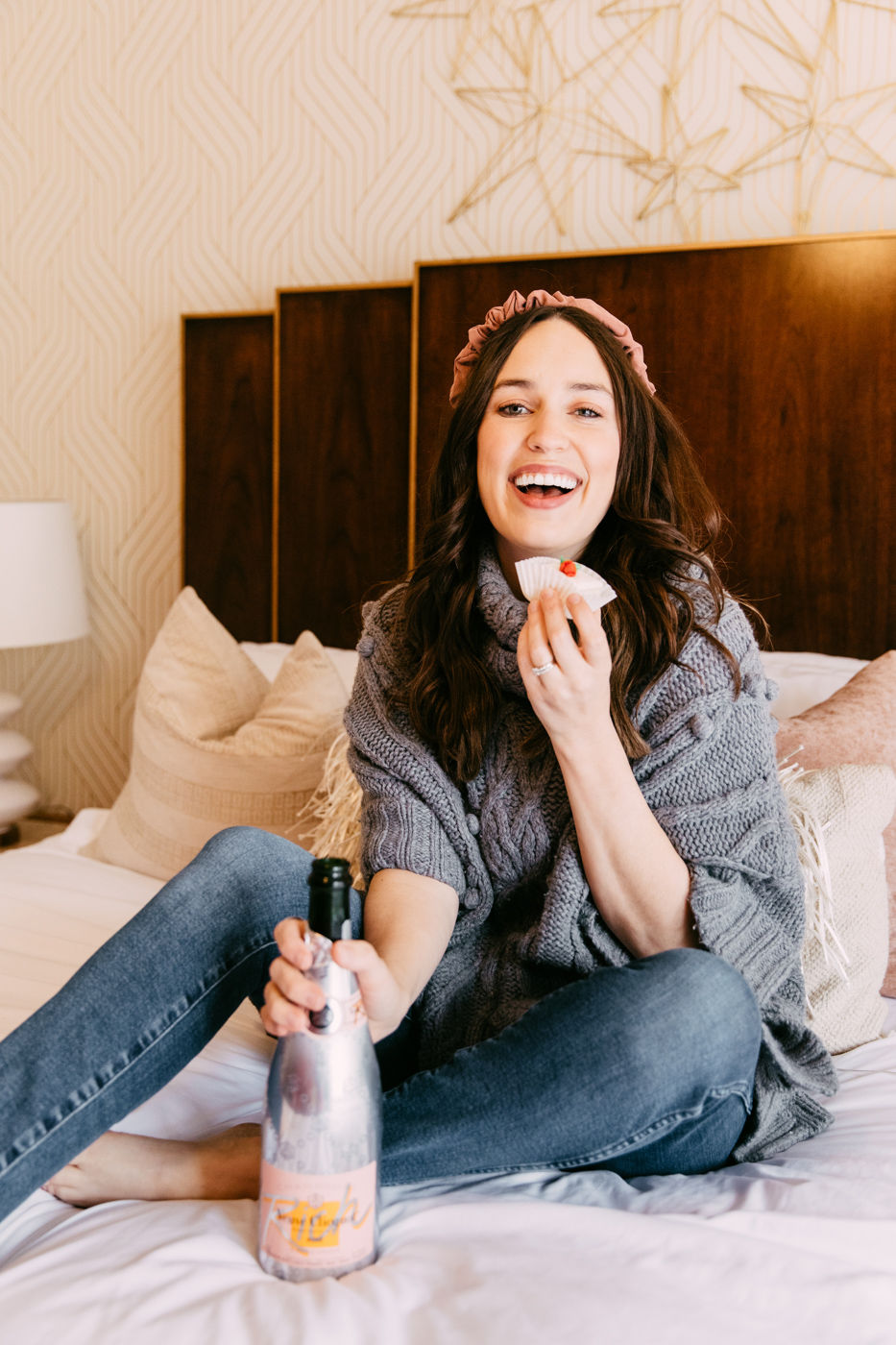 Or Not!
Don't feel like dressing up? Then don't! I've dressed down more than I ever have this past year, and I'm sure you're right there with me. Consider adding a festive accessory to your dressed down look this Valentine's Day, like a pink headband, a pair of statement earrings … or hey a bottle of  rosé bubbles could work too?!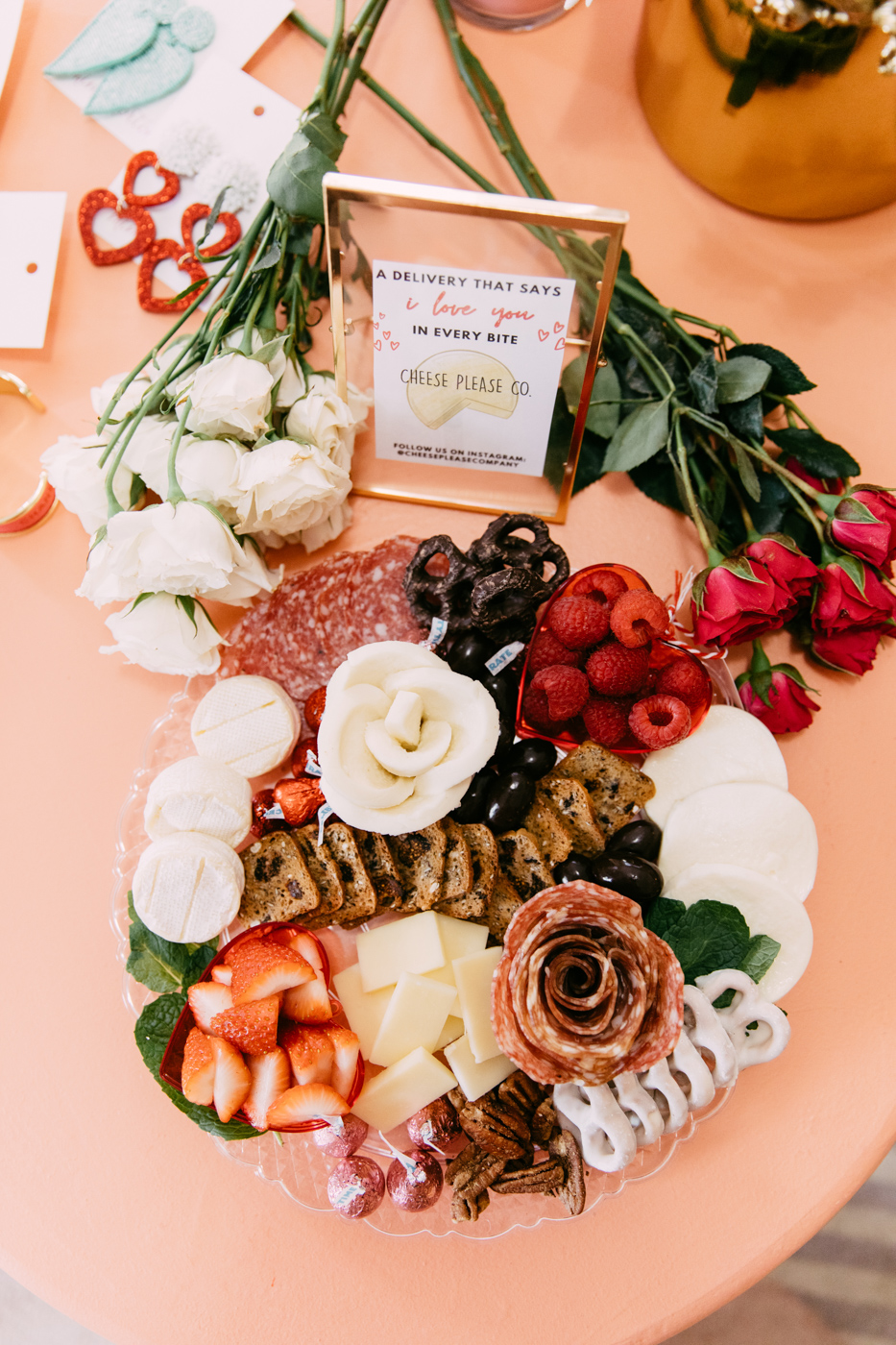 Take Home Your Feast
We all know dining out isn't an option for everybody these days. So consider supporting your local restaurants and makers with take out this Valentine's Day.
Rounding up a few fabulous Valentine's Day specials if you're local to Memphis:
Grab a charcuterie party tray (complete with a cheesy rose) from Cheese Please Co.
Take home a decadent meal for two from one of the most romantic spots in all of Memphis, The Peabody Hotel
Scoop up Surf & Turf from Cordelia's Market. They're offering a special on 2 filets & 2 lobsters if you pre-order by the 12th.
Catherine & Mary's has a 4 course take & bake dinner for 2 as well as an in-person chef's tasting menu.
Spend the weekend at Guest House at Graceland for the ultimate staycation. You can use the code HELPLOVE for 20% off a room Valentine's Day weekend too!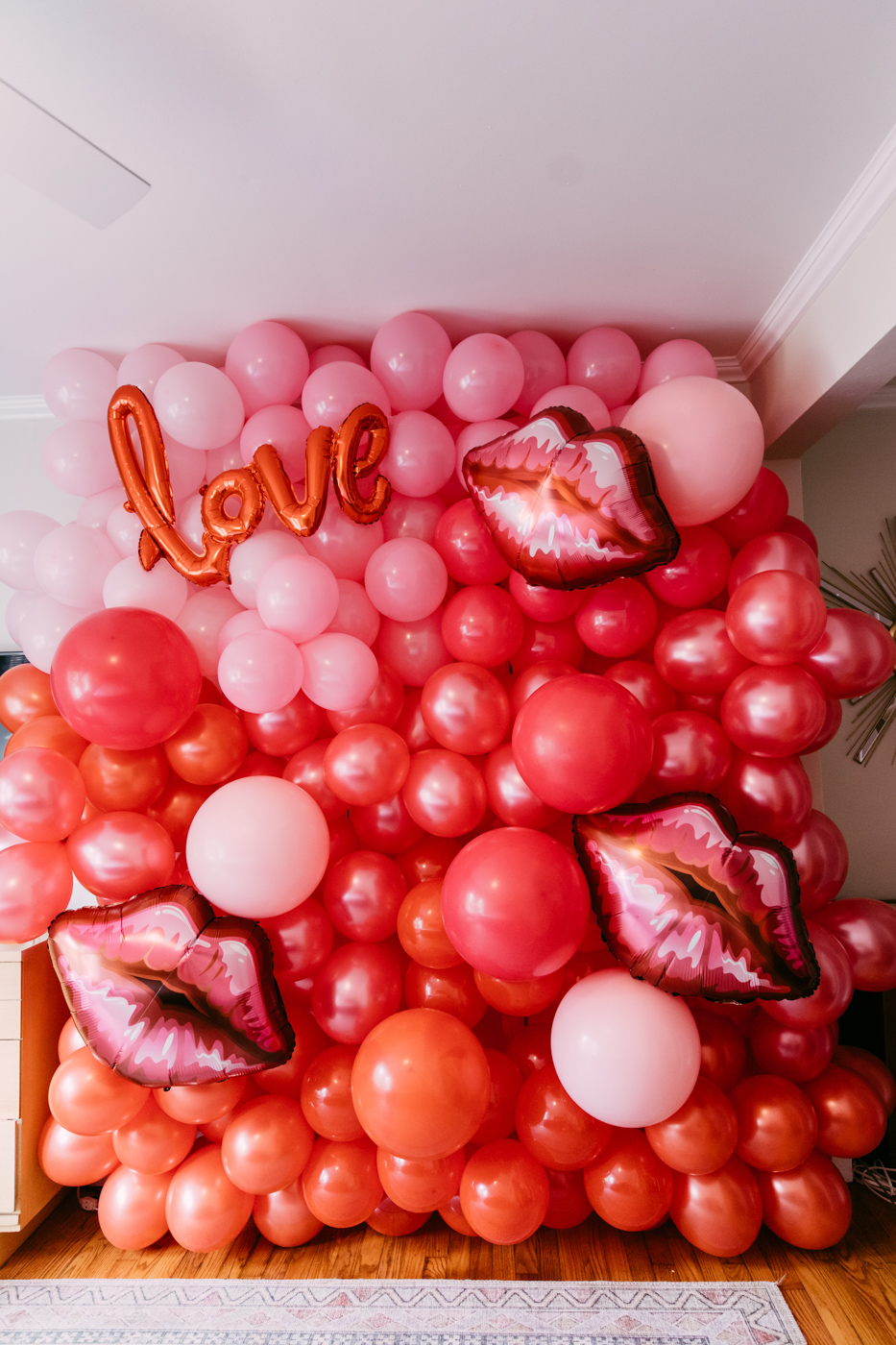 Decorate for the Big Day
What better time of year to fill your home with love than Valentine's Day? Not a February 14th goes by that I don't have a vase filled with fresh roses on display in some part of my home. Patrick usually picks them up for me but sometimes I get ahead of myself and grab them a few days prior to enjoy a little bit longer.
A small display of flowers or a larger than life balloon wall (like this one from The Pop of the Party) are both ways to make the holiday all the more special. For something a bit smaller scale, a few balloons or even a strand of hearts taped onto a garland in your living room help to brighten the occasion.
—
How are you celebrating Valentine's Day this year?!
—
Big thank you to Pettigrew Adventures for inviting me to tag along their special Valentine's Day shoot.
My Dress – Petal & Pup 
Balloon Wall – Pop of the Party 
Earrings + Handbag – Mimi Morton 
Location – Pettigrew Adventures
Charcuterie Board – Cheese Please Co
Photography – Madi for Kelly Ginn Photography
The post 4 Special Ways to Celebrate Valentine's Day appeared first on Lone Star Looking Glass.
What does naughty but nice mean
. xoxo.