Last week on my Instagram, @_nathaliemartin, I asked for suggestions on cheap and cheerful trench coats. While I'm looking for a good piece that will last a few years, I'm not quite ready to invest in a designer piece so I gave myself a budget of about $100. 
After searching online I kept going back to the coats on H&M. The price point is spot on and the cuts look perfect for spring - classic with a contemporary twist. 
Eventually, I settled on the oversized trench for the simple fact that it goes past the knees and looks like some cool, oversized piece that might have come from the Olsen twins' closet.  
It's also made with 100% recycled polyester fabric which makes me feel good about going with a sustainable piece. 
Finally, at $119 (CAD) the coat was just a bit out of my set budget, but I happened to have a coupon for 20% off after H&M had messed up a previous order. 
SHOPPING TIP: H&M usually has sales on the weekends so look out for them if you want to save anywhere from 10-20% off. 
At the end of the day, the waiting game paid off. I got a fabulous trench within my budget and I'm very excited about wearing it this spring. 
Keep reading if you want to see the top contenders for affordable trench coats.
---
Oversized Trench, $119.99, H&M
Double Breasted Trench Coat, H&M $99
Lightweight Trench, H&M $59.99
Black Trench Coat, H&M $59.99
---
SIX OUTFITS TO WEAR WITH YOUR TRENCH COAT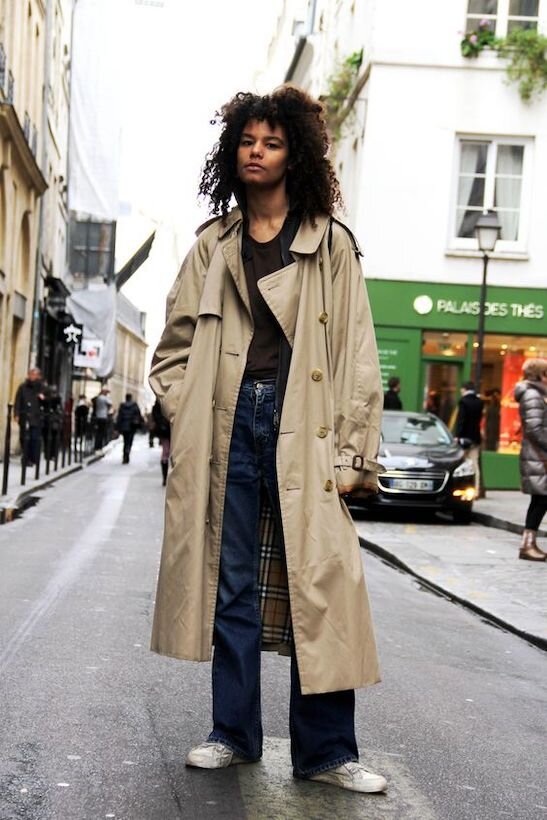 Disclaimer: This post contains affiliate links. If you choose to buy something, I will get a small commission from the sale. This doesn't impact the price you pay. Affiliate links are just another way to monetize my blog.

Photos via Pinterest.com
---
---
LATEST VIDEOS FROM WOAHSTYLE
---
---
LATEST VIDEOS FROM LIPSICK.ME
Thanks for reading
too chic and cute
post. xoxo.