We're all spending more time at home these days and if you're like me, you're looking to maximize your space and make it as comfortable and inspiring as possible.
While looking for a cute minimal white rug for my own office/closet, I came across the best one I've seen on urbanoutfitters.com of all places.
As I kept browsing through the website I noticed how many amazing things they have, including the neon yellow Lex Pott candlesticks that I've been searching for over for months! 
An hour later of scrolling later and I was already imagining how I would redecorate my space with all of these stunning new finds. 
In reality, I'm very practical and probably won't buy anything, (okay maybe I'll pick up the white cross rug), but it's still fun to pretend, right? 
Below you'll find my current favorite home pieces from Urban Outfitters. 
---
Leather and Mango Wood Lounge Chair, Urban Outfitters $449
Minimal Tufted Cross Rug, Urban Outfitters $194
Georgia Vase, Urban Outfitters $79
Tufted Chair, Urban Outfitters $599
Lex Pott Duo Twist Neon Yellow Candle Stick, Urban Outfitters $54
Tufted Rug, Urban Outfitters $209
Washed Cotton Slub Duvet Cover, Urban Outfitters $114
Wooden Room Divider Shelving Unit, Urban Outfitters $549
Corduroy Floor Cushion, Urban Outfitters $49
Speckled Ceramic Planter, Urban Outfitters $84.99 (on sale)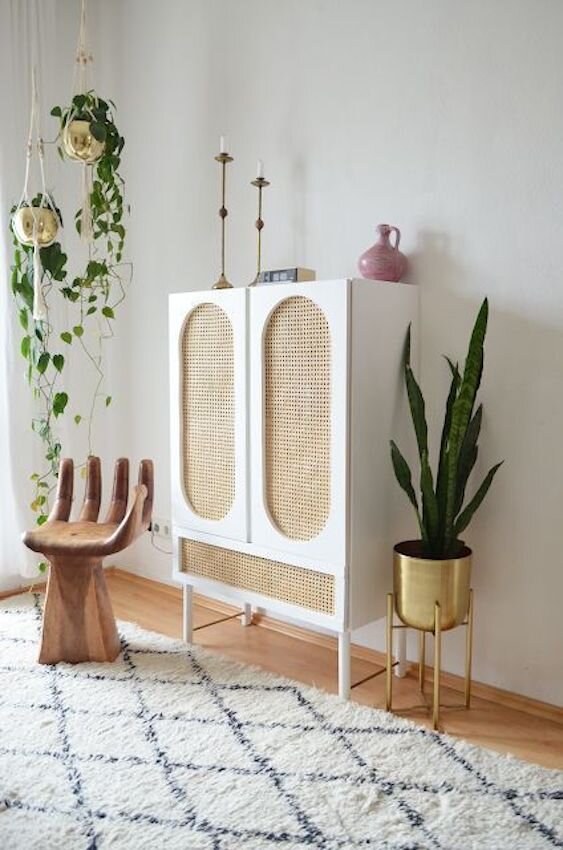 Wooden Hands Stool, Urban Outfitters $199
Metal Tubing Desk, Urban Outfitters $199
Tufted Throw Blanket, Urban Outfitters $82
Tufted Duvet Cover, Urban Outfitters $116
Disclaimer: This post contains affiliate links. If you choose to buy something, I will get a small commission from the sale. This doesn't impact the price you pay. Affiliate links are just another way to monetize my blog.

Photos via Pinterest.com
---
---
LATEST VIDEOS FROM WOAHSTYLE
---
---
LATEST VIDEOS FROM LIPSICK.ME
Thanks for reading
too chic and cute
post. xoxo.